SREMMLIFE 2 by Rae Sremmurd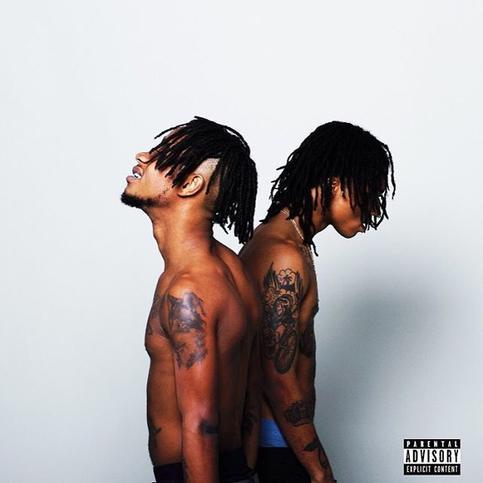 Genre: Pop Rap, Trap Rap
Favorite Tracks: "Real Chill (featuring Kodak Black)," "Black Beatles (featuring Gucci Mane)," "Now That I Know," "Take It or Leave It"
Still riding high off 2015's hits "No Flex Zone" and "No Type," not to mention their feature opening for Beyonce's Formation tour, rap duo Rae Sremmurd throw together 11 tracks ripe for a turn-up, boasting features from Gucci Mane and Kodak Black among others.However, rather than grip you from start to finish, SREMMLIFE 2 begs for attention with little else to offer the listener than a few singles.
SREMMLIFE 2 opens with sports car synths revving up in a whirlwind surprisingly akin to power electronics, and before long Swae Lee and Slim Jxmmi are assaulting your eardrums on "Start a Party" with an energy that flows part and parcel with Ear Drummer's production team. Though not much of an improvement, the foot SREMMLIFE 2 starts on is at least a continuation of the sound presented on their debut, SREMMLIFE, and is front loaded with some of their best works to date, namely "Real Chill (featuring Kodak Black)" and "Look Alive."
That being said, SREMMLIFE 2 absolutely screams "sophomore slump." The best tracks on SREMMLIFE 2 are short lived, and the worst, like the embarrassing "Shake It Fast (featuring Juicy J)" and "Set The Roof (featuring Lil Jon)" come off as forced attempts to sell a party aesthetic, rather than let Rae Sremmurd do what they're best at, and do it themselves. The bulk of this record is so nauseatingly vapid it's difficult to even give them the benefit of the doubt like one might during SREMMLIFE's sillier moments, and unfortunately, that kind of playfulness that helped Rae Sremmurd really stand out last year is nonexistent throughout SREMMLIFE 2.
Rather, they opted for a record done well within the conventions of the genre, in both their lyricism and instrumentals. Though the latter could be explained by Mike WiLL Made-It's presence on 9 of the 11 tracks presented, even then, Mike WiLL was just about as present on their debut, and there was much, much greater range in the sounds produced then. From the guitar on "Lit Like Bic" and the poppy piano on "This Could Be Us" to the more conventional "No Type," Rae Sremmurd at least gave the listener options, whereas on SREMMLIFE 2 they seem to be attempting to emulate the style of their contemporaries track after track, rather than further develop the unique pallet presented on SREMMLIFE. And lyrically, there are few moments where there isn't a painfully obvious front. Whereas previously those moments came off as ironic, on SREMMLIFE 2 I'm not so sure, and in throwing out the goofiness from SREMMLIFE, all they can do is be genuine, but yet there is a front. I'd rather have someone tell me a joke and be honest that it's a joke then pretend they aren't actually just lying to me; if your goal is to have fun, comedy is going to be more effective than putting out an energy that ultimately makes me feel like there's something wrong you don't want to talk about. Only briefly on "Now That I Know" and "Take It or Leave It" do they paint a wider picture of their experiences, rather than find as many different ways to riff on trap stereotypes as possible, ad nauseum.
Attempting to live up to the grandeur of their debut, Rae Sremmurd fail to bring anything new to the table, delivering a record full of textbook "hits" with little substance for the listener to grab onto. You might as well listen to SREMMLIFE again and keep on waiting.
Verdict: Do Not Recommend