SHOW ME A HERO Review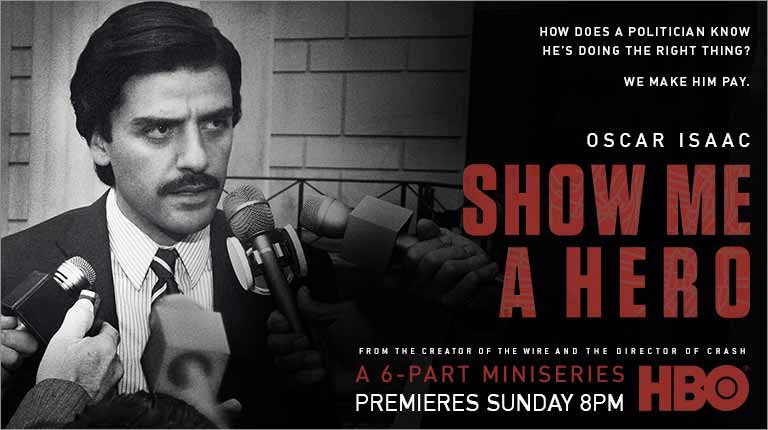 With SHOW ME A HERO, fans of THE WIRE have finally been treated to David Simon's return to the medium of episodic storytelling. Taking place over six episodes, SHOW ME A HERO functions more as a six-hour film than a mini-series, and thanks to Paul Haggis' fantastic direction, crafts a portrait of American politics in the 1980s that concisely captures the dry, monotonous nature of diplomacy. Bolstered by an absolutely spellbinding performance from Oscar Isaac, this is easily HBO's finest moment since the first season of TRUE DETECTIVE, and although it doesn't quite live up to the writing standard set by THE WIRE, it nonetheless holds its own as a top contender for contemporary televised cinema.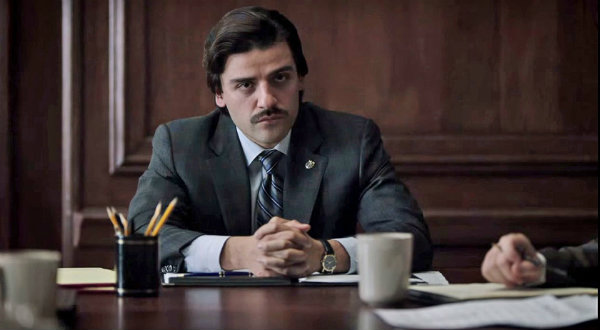 In addition, Isaac has the more bitchin' stache
It seems to be that politics have taken precedence over detectives in terms of viewer preference, with an ever-growing interest in the men and women in office playing the protagonists of series ranging from comedies to dramas (HOUSE OF CARDS, VEEP, THE BRINK, MADAM SECRETARY and THE GOOD WIFE). What's important to note, however, is how each show treats the actual political process, commonly amping up the dramatic tension between nations and governmental bodies as if everyone is on the brink of war. This is where SHOW ME A HERO coolly slides in from the sidelines, treating its subject matter with a form of respect for verité that's been mostly unseen in popular television.
Verite
The experience of Oscar Isaac's lead character is one of perpetual defeat, constantly being knocked down after trying to get back up. It's a study on the concept of silent majorities, and how a vocal minority can destroy a man's reputation regardless of his good intentions. The entire viewing experience rides heavily on the audience rooting for Isaac to accomplish his goal of building public housing for his city of Yonkers, and the meandering process and arduous political sphere that Isaac must navigate through is often presented through sudden lapses in time, showcasing that months, and sometimes years, pass without anything having changed in the political landscape.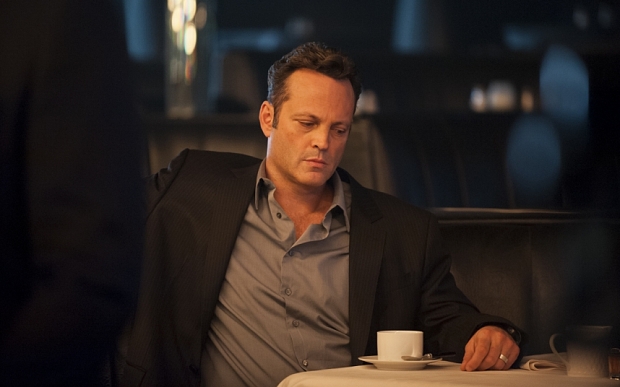 This time around, HBO presents this concept without the involvement of Fred Claus
Where SHOW ME A HERO most closely resembles THE WIRE is the articulate manner in which it captures politics, but where it falls short is its attempt to capture both sides being affected. Simon tries to highlight the lives of numerous women of color living in the projects, in addition to the experience of one elderly Caucasian woman who is vehemently opposed to the new public housing. Whilst the former makes for an interesting meditation on the mentality of racism, the latter feels cut-short on narrative intricacies and character depth. The same goes for the role of Oscar Isaac's wife, who plays little significance in the series apart from historical accuracy. Oftentimes this wouldn't necessarily function as criticism, but when considering the depth of the character writing in THE WIRE, it is indisputable that David Simon had the potential to do better when crafting his leads. Consequently, a lot of the time spent with the secondary characters feels like filler to help make SHOW ME A HERO a six-hour series instead of a three-hour film.
SHOW ME A HERO is a core example of a television show that dares itself to be more than broad entertainment. It doesn't function for the masses, but rather for those who care to be enlightened.
The narrative that lays the foundation for SHOW ME A HERO is important and effectively timely. Despite its period setting, it resonates heavily today, making the issue all the more pressing by revealing how little has changed since the 1980s. The show's approach to realism is its strongest suit, and whilst it might tire some viewers with its political slang, the same style is what made THE WIRE so timeless when it first premiered in 2002. SHOW ME A HERO is a core example of a television show that dares itself to be more than broad entertainment. It doesn't function for the masses, but rather for those who care to be enlightened. Thanks to Paul Haggis' strong direction, it borrows some of the narrative qualities that were present in his Oscar winning film CRASH, but presents them with more subtlety – both on a narrative and visual level – culminating in a mini-series that's as intelligent as it is bleak, painting a hopeless portrait of the modern political system and arguably featuring one of the finest finales in contemporary television. 
This review originally appeared here.
Verdict: Recommend
SHOW ME A HERO is available in its entirety on HBOGo