RAP ALBUM TWO by Jonwayne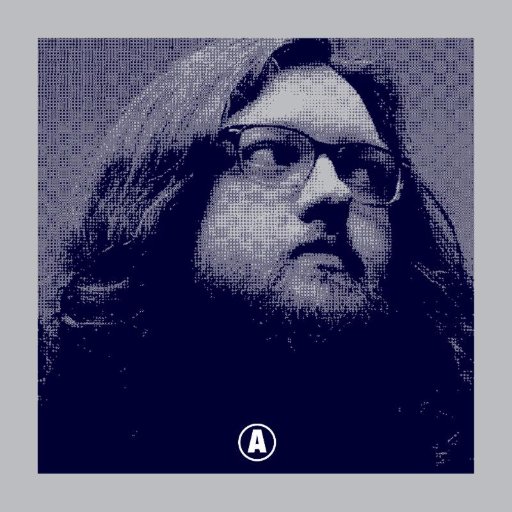 Genre: Abstract Hip Hop
Favorite Tracks: "TED Talk," "Afraid of Us (featuring Zeroh)," "These Words Are Everything"
It's only Jonwayne's second official release as a rapper, but RAP ALBUM TWO  represents a literal and figurative comeback from the brink. Moving to a new stage in his lyrics and sound, a new level of warmth and openness on top of his typically cold and calculated delivery, he reemerges with a compassionate vengeance. With this triumphant return, he delivers a personal and profound album, one that's perhaps his most focused and fully-realized project yet.
Jonwayne's lyrical talents and powerful flow surprised some of his early fans. The 26 year-old Californian started out as an instrumental producer in the Low End Theory scene, playing gigs alongside Flying Lotus, Ras G, and other innovative artists. But when he started dropping self-produced rap mixtapes in the years that followed, his unique creativity and character proved he had much more potential locked inside than anyone could have known. He quickly rose to underground fame, and was being compared to the likes of MF DOOM and J Dilla. People might not think he "looks like a rapper" (which is a pretty racially-charged statement to make about rap in 2017, even if rap is a historically black art form), but with his undeniable talents, many hip hop heads agree that he has become, "one of the best rappers / Don't you know that by now?"
When he released the EP JONWAYNE IS RETIRED in 2015, the semi-serious title (and his departure from the Stones Throw label) turned some heads in the music press. Yet its fantastic content ultimately reassured fans that even in "retirement" he was still his usual prolific self, relentlessly pushing his craft forward. He even released two free beat tapes in the same year, but still he remained relatively underground. As details emerged in social media posts and interviews, it was clear that he was just putting health before success for a while, taking some time out to face his inner demons. After some much-needed meditation and refuge, in 2016 he released a series of stand-alone singles which were some of his most fearlessly up-close tracks yet.
But I digress—it's easy to get caught up in biography when discussing Jonwayne. Fascination with his remarkable yet relatable, idiosyncratic yet all-too-human story feels inevitable, especially as he so boldly walks his own path in a music industry that often expects artists to tailor their sound and image to conform and compete. His music, in particular this latest release, exudes a warbly authenticity that seems genuinely unconcerned with fads or trendy aesthetics. Instead he engages the so-called "rap game" like a poetry slam competition, without leaving behind all the braggadocious theatrics of proclaiming oneself "better" or "one of the best." With many other rappers it may seem arrogant or superfluous to be so focused on their own talents, but the metaphysics of his message are balanced out by his increasingly introspective honesty and willingness to face his own faults.
On the 12 tracks that make up this triumphant sophomore return, as hinted at by the impressive singles that preceded it, Jonwayne takes his own narrative into his own hands. With more clarity and honesty than ever before, he blends up-close personal stories of resent, apathy, regret, and anger with insightful musings on individuality, friendship, forgiveness, care, and clear-headed ambition.
The album plays more like a cinematic mixtape than a traditional track-by-track release. Multiple tracks are more conceptual than musical, and include skits like "LIVE From the Fuck You" where Jonwayne gets annoyed with intrusive fans, or "The Single" where he satirically fails to make a commercial-friendly track (even though he says he could, if he wanted to).
While he takes his craft and message seriously, he simultaneously doesn't really take himself that seriously at all. It's this serious-yet-playful skill that makes his music seem both effortless and meticulous. It allows him to diss fans on one track, make witty observations about the "Human Condition" on the next, suddenly open up in a confessional that explains his reclusion and deep internal struggles, and then make fun of himself right after. By the end of the album the tone builds towards therapeutic transformation and radical self-recognition, blending both wit and wisdom to leave the listener cautiously uplifted. Not many other contemporary rappers exhibit the creative freedom he's been able to throughout his entire career, and it seems fitting that this new album is a more autonomous and independent venture than ever before.
Jonwayne's cold-blooded warmth seems to be growing more dynamic with each minor and major release. Each one goes deeper into his cynical passion for life and its possibilities, further expanding an implicit worldview that faces existential anxieties with the shared community of musical meaning. The album closer "These Words Are Everything" directly addresses this illusive power of poetics, suggesting that he hopes to be survived by his words. He even amusingly questions whether he could successfully make a career out of anything other than crafting words and music.
While he may not be one of the most well-known or people-pleasing rappers, there's nobody else doing what he's doing right now and nobody else speaking in the same tone. His artistic presence feels like an anachronistic gift, and represents a perspective that was somewhat lacking until he expressed it. Some songs are stacked with quotable line after quotable line, and it's obvious that there are many more clever verses and catchy beats to come in the future. Contrary to the "27 Club" myths of musical stardom that glorify tragically short careers, at a surprisingly mature 26, Jonwayne seems to be headed towards greater and greater things.
Verdict: Recommend​