Music Roundup 8/14/18
We're here to tell you what's hot and what's not in this week's music roundup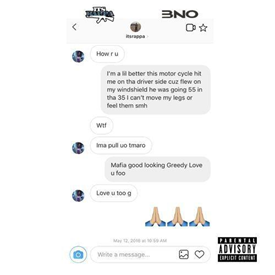 03 GREEDO & RAPPA – 03 RAPPA
Genre: Trap Rap, Creep Music
Favorite Tracks: "Stic "Em Up," "Paper Plates," "03 Rappa"
Back in April when 03 Greedo pronounced he would record 30 albums before starting his 20-year prison sentence in Amarillo, Texas for drug and gun possession, he sounded just as we would expect a rising West Coast rap icon who had just lost his chances of achieving greatness to sound. 03 RAPPA delivers the goods with his third release since the statement, following GOD LEVEL (which is a behemoth of an album), a feature on the new 88Rising record, and a quick collab with Nef the Pharoah which was released only weeks ago. 03 Greedo has done all that he can to make the summer his while he begins his sojourn, and his latest released SoundCloud project is just a testament to the amount of material he has in his head. Setting such a high bar while the timer moves faster and faster can lead to subpar work from such a unique voice, and while fortunately that's not the case here, it could affect future releases coming down the pipeline.
Working exclusively with fellow Watts artist Rappa, 03 Greedo ignores the sometimes unmastered beats to layout a grabbag of scenarios with a blitz of rap content. Aside from the standard trap drums, the production fiddles with fluttering pianos, crunk-ish synth, orchestra hits, and 8-bit gaming sounds. While GOD LEVEL seriously tackled his pre-incarceration thoughts, 03 RAPPA hosts a Greedo with a lighter take. "Like I'm Fabo" is 03 at his best, a constant flow that transitions from verse to hook and back to verse seamlessly. "Paper Plates," a vivid memory of a young 03 eating from paper plates in the LA projects, has a dark irony seeing that now he eats from cold trays in a crowded prison cafeteria. This irony is heightened with the melancholy of its hook: "Trapping from state to state / Hope we never make mistakes." Indeed it is a dark period for 03 Greedo's music; however, if he was really able to pull off the impossible, we could see a consistent stream of new releases for his minimum stay of five years. And God, we hope it's not much longer than that. [Michael Stanziale]
Verdict: Recommend
88Rising – HEAD IN THE CLOUDS
Genre: Pop Rap
Favorite Tracks: "Poolside Manor (AUGUST 08 and NIKI)," "Let It Go (Higher Brothers and BlocBoy JB),"  "Warpaint (NIKI)," "Head in the Clouds (Joji)"
No, no, no, no, no! AGH. Alright, let's try to suss this one out. If I step far back enough, it's nice that a group of friends making music within the same general ballpark got together to record an extended posse cut in the same year a large number of them are releasing debut EPs and albums. Built around the core of Joji, Rich Brian, Higher Brothers, and NIKI, it's a shame, then, that HEAD IN THE CLOUDS would suggest maybe one of these artists is worth seeking out in earnest: Indonesian alt-R&B vocalist NIKI. Her voice is inviting and perfectly fits in with the en vogue pop artists getting radio play and the production she works with is bouncy and uplifting; she's overall a highlight and I'm sure her debut full-length ZEPHYR is a perfectly pleasant experience. But mamma mia is the rest of this a misfire overall. Joji is a bit of a tough nut to crack. Having been unable to take him seriously due to his infamous online past, I was severely disappointed to find a strained, weak voice entirely incapable of carrying a hook . . . at least until "Head in the Clouds" rolls around. Taken from the cutting room floor of The Chainsmokers, Joji works as a lilting presence above the EDM synth punches that perfectly sticks the landing, making reconciling his earlier appearances all the more baffling. But with the two singing hopefuls out of the way, we're left with a dearth of functional-at-best, probably-problematic-on-a-conceptual-level rappers on our hands. I am an avid Yung Lean apologist and stan so I can't get too rustled up, but whereas his more appropriative aspects are at least juxtaposed with a genuine effort to experiment and push boundaries (STRANGER can't really be considered a rap album, after all), Rich Brian and Higher Brothers literally copy-pasting the music, fashion, and mannerisms of the trap movement they fell in love with online comes across as unsavory. Higher Brothers are hard to take seriously, to be honest, easily getting routed by anyone they share a track with (03 Greedo's appearance on "Swimming Pool" is the only proof you should need). Rich Brian, meanwhile, checks every box there is to check. I can't say he comes across poorly, necessarily, but considering the fact he's almost directly lifting the style of the various guests that float across HEAD IN THE CLOUDS, it's hard to justify why you wouldn't be better off just listening to BlocBoy JB, Playboi Carti, or Famous Dex on their own right. In the interest of being fair, I will admit "Let It Go (Higher Brothers and BlocBoy JB)" is such an earnestly ass-shaking N.E.R.D. clone it's hard not to get swept up in it, but the rest is about as regrettable as it gets. [Thomas Seraydarian]
Verdict: Do Not Recommend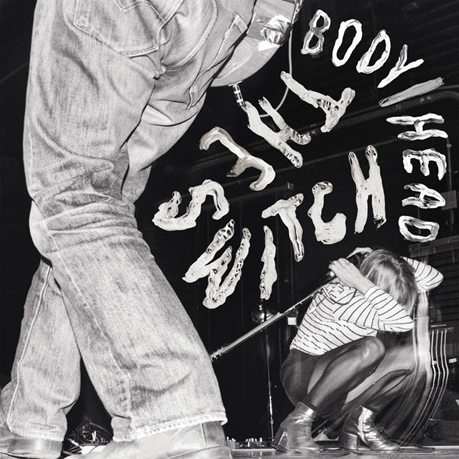 Body/Head – THE SWITCH
Genre: Noise Rock, Experimental Rock
Favorite Tracks: N/A
I've long been a fan of Body/Head, Kim Gordon and Bill Nace's largely improvised noise rock collaboration. Their debut, 2013's COMING APART, was a terrifying, electric, and altogether chilling record, with the two notable guitarists taking their experimental instincts to a unique, staticy darkness. While that initial album felt like a one-off, a grinding and, in its own way, playful exploration of guitars and voice that was wholly singular, the collaboration has actually yielded two less kinetic yet nonetheless exhaustively obsessed-over releases that explore what's beyond the darkness. Their latest, THE SWITCH, is a five-track album that once again positions Nace and Gordon as arbiters of distortion pedal jamming and off-kilter knob-turning, as though their guitars are the lanterns leading us down a dark spiral staircase into nothingness. The final moments of the eight-minute opener, "Last Time," or the slow grating at the beginning of "You Don't Need," see the two's relationship manifest in sonically obvious ways, as their instruments create a kind of vibrating doppler effect against each other that results in an avant garde paranoia. The final two tracks, "Change My Brain" and "Reverse Hard," are 10-minute behemoths, the former a loud, hazy tornado of sound and the fullest track on the record, the latter a moment of silence amidst the spitting hiss of distortion and bleeding, moaning guitar. Both Gordon and Nace are talents beyond measure, and while it can be a dense, thick listen and, depending on your taste, difficult to get through, to see both artists exploring each other and sound at such a compelling and disruptive level is unprecedented. [CJ Simonson]
Verdict: Recommend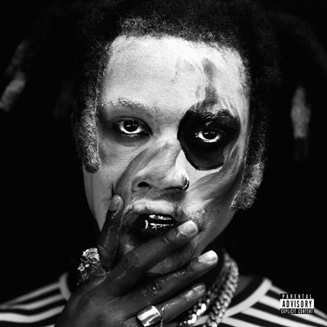 Denzel Curry – TA1300
Genre: Hardcore Hip Hop
Favorite Tracks: "Zumo," "Super Saiyan Superman," "Clout Cobain," "Percs," "Vengence"
As the era of trap continues flooding the mainstream, populated with drugged-out and lethargic rappers, Denzel Curry has expertly carved out his own little sliver of the mainstream. Known for his downright rapid-fire and vicious delivery, his voice and flow has become instantly recognizable to anyone with an even minor interest in rap. TA1300 sees Denzel going down a far more conceptual route than his last record, IMPERIAL, while not foregoing any of the stylistic strengths that helped propel him to his current position.
There is a fantastic mix of styles on TA1300, with the first third of it being referred to as "Light" by Denzel himself. This is reflected deeply in the more sensual and melodic cuts such as the intro track, "Taboo," where Curry forgoes his trademarked rabid dog flow and instead goes for a fairly well sung introduction. The lyricism does not match the sweet and syrupy singing, instead painting a horrific and disturbing picture: "I knew you wasn't normal ever since the age of nine / I, heard you were molested when you hit the age of five / So, in a sense I sensed that all your innocence had died." Curry paints a ghastly picture of a woman fractured and broken from heinous acts done against her, and plays an almost benevolent factor in her life, saying, "Stay with you, play with you, pray with you and pray to you." It shows a great sense of progression for him in terms of lyrical content going for a far more emotional and vulnerable side to himself.
Fortunately, Curry still delivers heaps of immaculately executed bangers in the vein of his viral single such as "Ultimate" off of 32 or "Gook" off of IMPERIAL. The cut "SUMO," brought in with sharp and hypnotic piano chords, erupts with blown-out bass as Curry immediately commands complete braggadocious control. The more aggressive cuts on TA1300 feature more of his typical hyper masculine bravado, aside from his massive number of references to cartoons from the 2000s, including comparing himself to Prince Zuko from AVATAR: THE LAST AIRBENDER by saying that he is a literal firebender—a fantastic comparison.
Denzel Curry has shown a great sense of progression on TA1300 while not abandoning what made him so promising to begin with. He still delivers his decisive, faster-than-sound bars while never coming off as incoherent or mumbly—a still mind-boggling feat. His harder tracks are standouts in their own sense; while they are aggressive and come at the listener with the force of an 18-Wheeler, they still have a really fun and somewhat silly quality to the lyricism. Helping close out the album is "Vengeance," where Curry spits "I'mma kill everyone like Kenny / Cause I go hard like Timmy (TIMMY!)" Moments of levity like this create a better sense of relatability. To quote Curry himself: "People sleeping on me and I'm the hardest in the paint." [Will Turmon]
Verdict: Recommend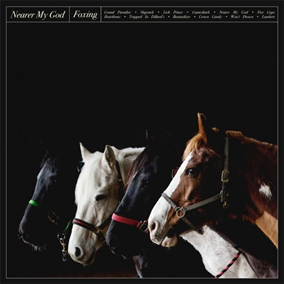 Foxing – NEARER MY GOD
Genre: Emo, Indie Rock
Favorite Tracks: "Crown Candy," "Lambert," "Slapstick"
St. Louis-based indie rockers Foxing's latest album features four sleek horses on the cover, and at first listen, it seems to be a metaphor for their current sound. Songs start off tame with a hint of restraint, and then as if a gun is fired off they begin racing around the track with tremendous force. It's apparent from the opening track, "Grand Paradise," which starts off cooly and explodes in its second half. NEARER MY GOD is a deliverance from previous material, stretching the boundaries Foxing have established for themselves earlier in their career. "Heartbeats" mixes classical strings with a poppy drumbeat, at times sounding like Kishi Bashi. Closing track "Lambert" starts out gently, with vocals reminiscent of The National and guitars and synths alluding to days of Brat-Pack glory. But half way through, Foxing slams on the gas pedal and the song is propelled into an adrenaline-fueled night drive. "Slapstick" and "Gameshark" are two tracks that utilize elements of electronica, the former more tastefully and the latter coming off as discordant. "Slapstick" is one of the album's strongest points, beginning with understated guitar and unexpected percussion until it falls into a head-nodding groove. Clocking it at around an hour, NEARER MY GOD is pretty lengthy considering the density of its material (the two shortest tracks are just shy of four minutes, and the longest is just over nine). While I'm not personally into genre-bending in the middle of songs (or even the middle of an album, I'm just vanilla like that), those who are will find NEARER MY GOD a tantalizing maze to dive into. Fans of Radiohead will find themselves more at home than fans of say, Modern Baseball. It's not a good or a bad thing—it's just a step in a different direction for Foxing. [Claire Epting]
Verdict: Recommend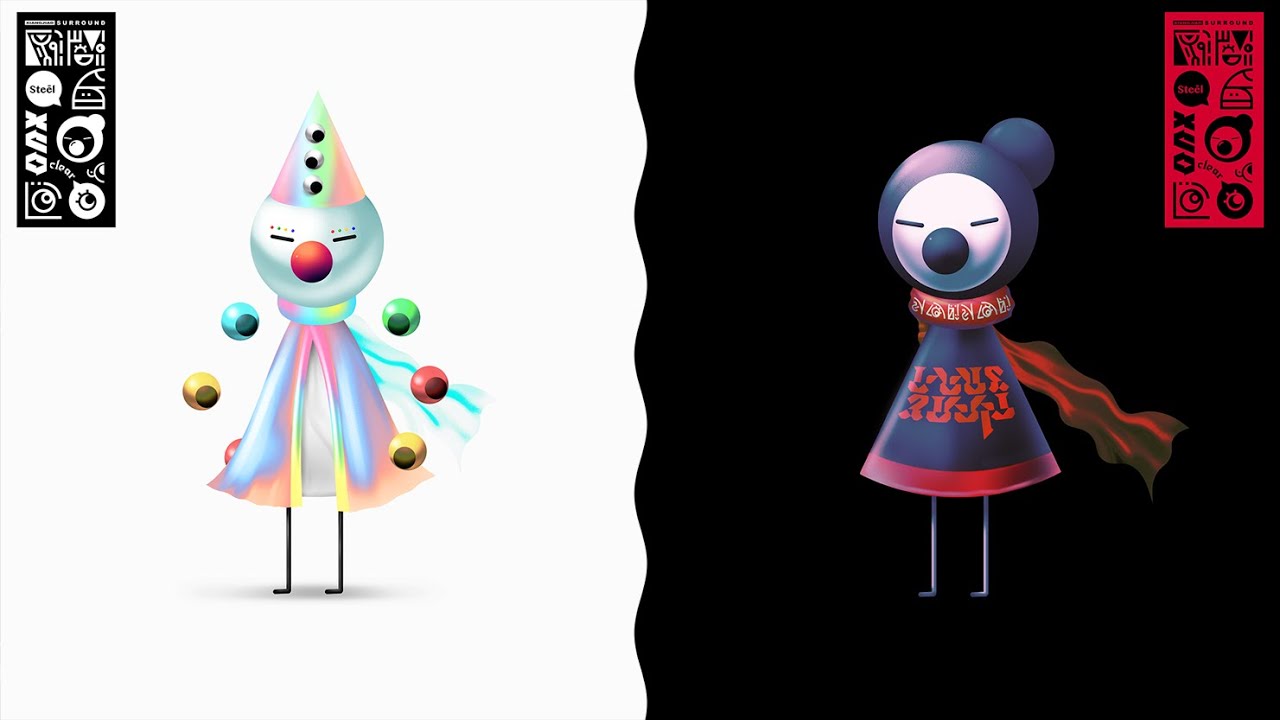 Iglooghost – CLEAR TAMEI EP / STEEL MOGU EP
Genre: Wonky
Favorite Tracks: "Steel Mogu," "Black Light Ultra," "New Vectors," "Nama"
It's a tall order to be the most leftfield artist on the Brainfeeder label, but it may be time to give Iglooghost the crown. Seamus Malliagh emerged as Iglooghost in 2014, around the time PC Music began to really take off, and operates in the same sonic realms as artists like Sophie and A.G. Cook, but leans more towards the darker, sinister pallette rather than the sugary bubblegum pop influences. Malliagh's two newest EPs build upon the fictional world he's built over the past five years (much like Gorillaz, each Iglooghost project has a corresponding, fleshed-out narrative to it). The two EPs could very well have been combined into a single album, but there are distinct differences to warrant the separation. CLEAR TAMEI is a bit darker and heavier, relying more heavily on strings and EDM trap buildups. While the latter may be well overplayed by this point, the chaotic breakdowns create a complex and satisfying contrast that excuses the outdated tension building. STEEL MOGU's best offering comes courtesy of Malliagh's percussion, which is at its best when especially fevered, like on "Steel Mogu," a track that captures the nervous energy of a panic attack. "New Vectors" has some excellent rattling drums that come to life on top of the morbidly high-pitched vocal samples and quasi-classical instrumentation. These two EPs are perhaps Iglooghost's most ambitious collage of influences yet, as he pulls bits and pieces of varying genres from the last 30 years into something that sounds futuristic and otherworldly. [Ryan Moloney]
CLEAR TAMEI EP Verdict: Recommend
STEEL MOGU EP Verdict: Recommend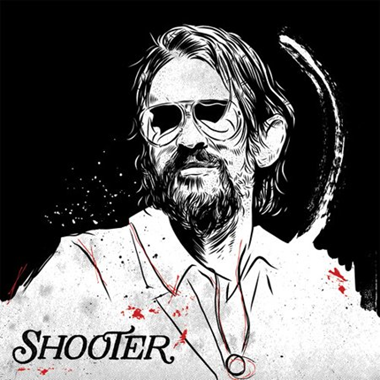 Shooter Jennings – SHOOTER
Genre: Outlaw Country
Favorite Tracks: "Bound To Git Down," "Shades & Hues," "Rhinestone Eyes," "Denim & Diamonds"
Here is a list of six random observations I had listening to Shooter Jennings' SHOOTER:
"Bound Ta Git Down" is a great lost Blues Brothers track, even if admittedly the opening brass licks sound identical to Jake and Elwood's take on "Everybody Needs Somebody To Love."
When "Do You Love Texas" came out last September as a posse cut charity single to benefit hurricane victims, it featured backing vocals from a murders row of Nashville greats including Jason Boland, Ray Benson, Kris Kristofferson, and Kacey Musgraves. That song featured the line "From Waylon to Willie / to Lubbock to Gruene Hall / from Ponty Bone to Jerry Jones / you can say they got it all." Curiously that track has been reworked a tad here, but it notably includes the questionable shift from the name Jerry Jones to the name Alex Jones (an Austin native). While Pepto-Bismol-bottle-with-roid-rage Alex Jones is just a Mississippi half-step away from 'ol slave driver Jerry anyway, I would nonetheless be curious to know what left-leaning country stalwarts like Kristofferson and Musgraves have to say about that. Jennings has been on Jones' must detested program INFOWARS in the past but the unnecessary pivot, especially given recent events, dissolves almost all of the unifying spirit of the original.
The ampersand is featured in the title of four of the nine songs, which got me thinking that the ampersand as a naming convention in music has to be more prevalent in country than in any other genre, right?
For whatever reason the very opening few seconds of "Fast Horses & Good Hideouts" reminded me of "Laura Palmer's Theme" from TWIN PEAKS, and while they're really not that similar, the idea of Shooter Jennings watching TWIN PEAKS (or any David Lynch film to be honest) is pretty hilarious.
I'm always fascinated by artists who put out the last song of their album as a single. I actually think "Denim & Diamonds" works simultaneously as a snarling, woozy, late-'70s, Eagles-esque standalone and a strong closing statement.
SHOOTER is all over the place, but it's an album that succeeds most when it really embraces production, nuance, and the weirder fringes of the genre—singer-songwriter ballads like "Living In A Minor Key" or honky tonks like "D.R.U.N.K." or "I'm Wild & My Woman Is Crazy" are pretty forgettable. Lest we forget, the guy made a weird album in dedication to Giorgio Moroder in 2016 that featured Marilyn Manson. He has some strangeness to him, it's a shame it doesn't come out more on this project. [CJ Simonson]
Verdict: Do Not Recommend
Jason Mraz – KNOW
Genre: Family-Friendly Coffeehouse
Favorite Tracks: "Unlonely"
August 10th, 2018 will go down in history as the day that fedora-wearing Starbucks enthusiasts rejoiced the release of Jason Mraz's sixth studio album, KNOW. Mraz is famous for his stripped-back coffeehouse anthem "I'm Yours," but KNOW is immediately more lush and stadium-friendly than his previous endeavors. Opener "Let's See What The Night Can Do" features orchestral elements that are sure to leave minivan owners everywhere swooning. The Meghan Trainor feature "More Than Friends" is surprisingly forward, as Mraz begs Trainor to "Be my baby." "Unlonely" is Maroon 5-esque in its family-friendly swagger; the track doesn't hesitate to embrace youth culture as Mraz croons, "It could be love / We could be homies." The record's latter half is quintessential Mraz, featuring tender lyrics and shuffling drums complemented by non-descript acoustic guitar chords. KNOW doesn't have too much to say, and it's not even as laughable as I was hoping it to be. It's a sterile record by a vegan dude who owns an avocado farm in San Diego. Although KNOW lacks a soul, I can't hate on Jason for writing songs played in grocery stores nationwide. [Ted Davis]
Verdict: Do Not Recommend
Santigold – I DON'T WANT: THE GOLD FIRE SESSIONS
Genre: Dancehall
Favorite Tracks: "Wha' You Feel Like," "I Don't Want," "Valley of the Dolls," "Crashing Your Party," "Gold Fire"
It is essential for every artist to recognize their musical influences. Santigold's latest, I DON'T WANT: THE GOLD FIRE SESSIONS, is an active homage to the Jamaican music that inspired her during her childhood trips to the Caribbean. While island and African elements have bubbled beneath Santigold's tracks since her debut in 2008, I DON'T WANT embraces these inspirations more than ever before. As a whole the record is barely recognizable as a Santigold release, which is one of its strengths. Embracing an international musical palette as a Pennsylvania native is an arduous feat, but Santigold pulls it off. Clocking in at just over half-an-hour, I DON'T WANT is packed with bangers from start to finish. It may not be her next number one record, but her forays into world music show that Santigold is more than just an indie pop staple. [Ted Davis]
Verdict: Recommend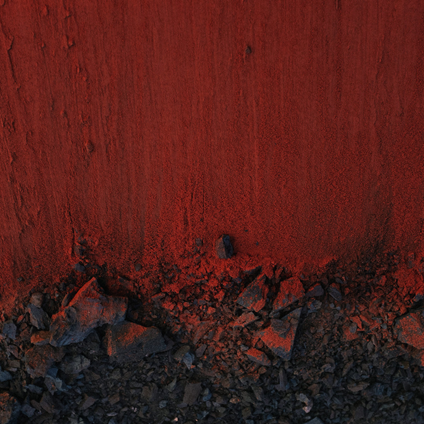 Moses Sumney – BLACK IN DEEP RED, 2014
Genre: Art Pop
Favorite Tracks: "Call-to-Arms"
AROMANTICISM irrefutably showed us the incredible genre and style-blending of Moses Sumney. With a voice that can hits notes akin to gospel, even sounding electronic at times, Moses becomes an absolute magician when it comes to his own sound. That being said, BLACK IN DEEP RED, 2014 is unlike any of his previously created music, an EP that only has three songs, two of which have no lyrics, and the first being recorded audio from a march. There is something to be said for artists who forthright put their opinions into their art, especially when it comes to music. The tireless debate of whether or not to say what you think in your art will be carried out for longer than I'm sure any of us will be alive, yet while some may be confused and disappointed by Sumney's most recent release, I find my mind still stuck on it. Not only does every track have military rhetoric titles, but it goes in a chronological order. You investigate the "Power?" and rise against those who are greedy with a "A Call to Arms," then when you have gathered your supporters you will "Rank and FIle" before beginning your quest for liberation.
All of this was going through my mind while listening, but I was still thinking: "What is he trying to say?" Then I read the title again. BLACK IN DEEP RED, 2014. In 2014, a 12-year-old black child named Tamir Rice was brutally shot by the police and left for four minutes without resuscitation. Tamir is just one of thousands of black individuals with deep red blood that was spilled by the beastly nature of police brutality, and on this EP, Moses has said everything by hardly saying anything over the course of three tracks. His genius juxtaposition and foray on conventions has created an album that may not be what you're expecting, but that's the best part. [Jesse Herb]
Verdict: Recommend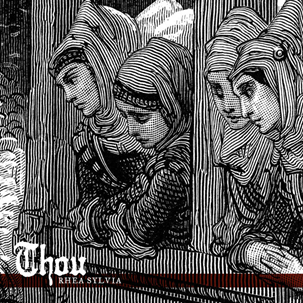 Thou – RHEA SYLVIA
Genre: Sludge Metal, Doom Metal
Favorite Tracks: "The Only Law," "Deepest Sun" 
In preparation for their fifth album MAGUS, Thou have released three wildly different EPs this year. THE HOUSE PRIMORDIAL featured more traditional, rumbling doom metal with crackling industrial accents, while INCONSOLABLE was a grunge-by-way-of-Sunny Day Real Estate experiment that showed off the band's talent for cinematic dread even at their quietest. RHEA SYLVIA splits the difference between the two, resulting in an almost Paradise Lost-esque gothicness that should normally be up my alley, yet the stylistic fusion doesn't yield as much dynamism or catharsis as it could. Thou have been trying out shorter song lengths recently, but RHEA would have been benefited from longer songs to flesh out the contrasting textures of reverberating finger-picking and downtuned, buzzing sludge. "The Only Law" and "Deepest Sun" feature interesting vocal interplay between the Kurt Cobain cleans and black metal rasps, which makes the rest of the EP's one-note screeching that much more intolerable. The increased vocal fidelity strips away their horrifying inhumanity and leaves them with no defining traits; the last third becomes something of a grind largely due to them. I am confident Thou will improve on some of the ideas here for MAGUS, but those previous EPs are better preparation for it. [Blake Michelle]
Verdict: Do Not Recommend
Tirzah – AFFECTION
Genre: Alternative R&B
Favorite Tracks: "Holding On," "Guilty," "Go Now"
I know it sounds like a condescending cop-out, but I hover right around "interesting" as the most applicable adjective to describe Tirzah's debut full-length, AFFECTION. It's certainly nothing like I expected; anticipating the sort of bass-heavy, polished, crepuscular sheen of the alternative R&B/art pop that has been popularized in recent years via everyone from FKA twigs to Corbin, Tirzah and production partner Mica Levi instead turn in something much more minimalist, raw, and vaguely unsettling in its lack of bells and whistles. I can appreciate what they're doing here in terms of pushing the boundaries of the genre ("Reach"), deconstructing the assumptions we hold when it comes to musings of love and loss and turning in something far more isolating in terms of its refusal to scratch any of our itches. Musical and thematic phrases are left without conclusions, except for perhaps on "Go Now," causing the listener to reach and reach without much hope of satisfaction; it's rare to find alternative R&B this challenging. But while hard to put a finger on, AFFECTION lacks a certain sense of depth and character on the same token; while "Guilty" is one of the standout tracks due to its similarities with Oneohtrix Point Never's recent output, the album overall shares the same mistakes as that oeuvre, constantly shifting and hitting upon fresh ideas without ever giving us something solid to anchor on. After AFFECTION runs its course I'm left with a sense of potential, even if a more varied menagerie of forward-thinking producers (Sophie comes immediately to mind) would raise future efforts higher. But in the case of the album in and of itself, that potential is still unrealized. [Thomas Seraydarian]
Verdict: Do Not Recommend