Music Roundup 6/19/18
We're here to tell you what's hot and what's not on this week's music roundup
Chromeo – HEAD OVER HEELS
Genre: Electro Funk, Nu-Disco
Favorite Tracks: "Must've Been (featuring DRAM)," "Don't Sleep (featuring French Montana and Stefflon Don)," "Bad Decision"
If previous Album of the Year Grammy winners' RANDOM ACCESS MEMORIES (Daft Punk) and 24K MAGIC (Bruno Mars) can teach us anything about the zeitgeist, it's that the kids can still groove and get down to the music their parents did—with a twist. Both of those albums used new technologies to transform the heavy influence of Parliament-Funkadelic, Zapp, Michael Jackson, etc. for a modern age, while still relying on nostalgia in order to make them relatable. Chart-toppers Maroon 5, DNCE, and even The Weeknd have attempted to aggrandize a funky flare in their own way on the quest to stay relevant. Turn now to David "Dave 1" Macklovitch and Patrick "P-Thugg" Gemayel, who make up the Canadian electronic duo Chromeo. For over 15 years, Chromeo has been emulating that exact same sound without nearly as much commercial success or a proper foray into the mainstream. While they have played Coachella and late night television, one cannot honestly say that Chromeo has asserted themselves as the go-to millenial funk act in the way others have.  Don't get me wrong: I am a Chromeo fan and will continue to be, but their latest release, HEAD OVER HEELS, is a formulaic approach to a sound they have already mastered.
Perhaps it is the consistency of the Roland Juno 106 Synth or their overzealous use of a vocoder, but Chromeo does not take many risks on HEAD OVER HEELS. Their instrumentation is always masterfully done, and that shows on the lighter tracks like "Right Back Home to You – Interlude" and "Bedroom Calling pt. 1." What is so uninteresting about these songs is that it is a mastery that we have come to expect, and thus is par for the course. Lyrically, you don't get much more than narratives about a guy who is frustrated with a girl that he still loves—it's the same kind of boilerplate dynamic we got on 2014's single "Jealous" and 2010's "Night by Night." By far, the largest step taken is the inclusion of more features than they have done historically. R&B crooner DRAM, rappers Stefflon Don, French Montana, and others join in Chromeo's fun with an unexpected enthusiasm that sometimes overshadows the fact that they are just a feature on the album. At times is seems like Chromeo is teasing a greater potential to the fan base, or are just letting us know that they have grown to play nice with others. Either way, Chromeo has a lot of ground to cover if they really want to stand out in a genre that they helped pioneered. [Mike Stanziale]
Verdict: Do Not Recommend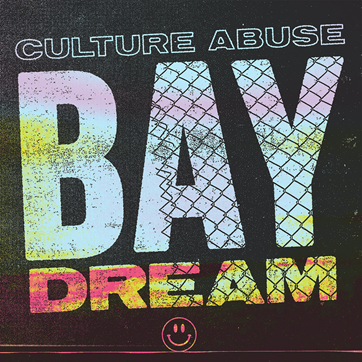 Culture Abuse – BAY DREAM
Genre: Garage Rock
Favorite Tracks: "Dip," "Calm E"
Party rockers Culture Abuse's sophomore album BAY DREAM is a collection of hazy yet surprisingly clean surf and garage rock tunes, a natural extension of the world occasional collaborator and stretched-thin beach bum Nathan Williams has created and populated with his band Wavves. You'd be hard pressed to really nitpick much about it, but that's mostly because it feels nondescript and agreeable. Unlike their debut, PEACH, where the production was slapdash, urgent, and kind of charming, BAY DREAM is well groomed to the point of being unobtrusive—a mixed compliment for a punk band. To draw a comparison that Culture Abuse is likely super familiar with, BAY DREAM is the Miller Lite of album releases: perfectly amicable, in the right mood enjoyable, but altogether forgettable, and unlikely to make an immediate impact on you. Like a cold can of cheap beer, it's an album that would sound great at a beach party, around the grill at a backyard BBQ, or while pregaming that warm summer night, but it would hardly define any of those moments, nor would you likely cock your head and inquire with genuine intrigue as to what it was. Yet, while I say all of this, BAY DREAM exists in a kind of vacuum, Wavves' overwhelming nature aside. Over-polished rock albums in this vein, especially ones as genuinely lite as this one, have come in short supply as of late, existing in either Burger Records small town purgatory, as an upper tier masterclass in garage rawk dominance and beer crushing supremacy (White Reaper's THE WORLD'S BEST AMERICAN BAND, Royal Headache's HIGH), or somewhere in the middle. Without a trace of twee, emo, or lo-fi, BAY DREAM stands nakedly for fun and good times, and it's genuinely hard to fault it for that; there are enough well-intentioned, enjoyable yet simple rock ditties here to give your next summer cookout an air of chill vibes. In the right atmosphere Miller Lite might be all you want, and the same rules apply for Culture Abuse. [CJ Simonson]
Verdict: Recommend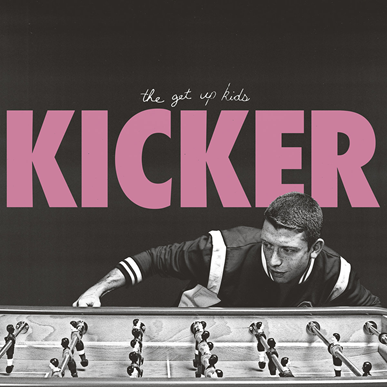 The Get Up Kids – KICKER EP
Genre: Emo, Pop-Punk
Favorite Songs: "I'm Sorry"
Songs have a way of tying themselves to specific memories in our heads. You've often heard someone say a song "takes them way back," to when they first heard it or were listening to it a lot. Rarely does a song you've never heard have the same ability, but that's not the case with The Get Up Kids' first release since 2011, the four-song EP KICKER.
I somehow never got around to hearing The Get Up Kids when I was in middle school or high school while they were becoming staples of the emo genre, but I was heavily into a lot of their contemporaries (Braid, Saves the Day, Taking Back Sunday). But as soon as I heard the synth at the top of "Maybe," the driver of the nostalgia truck fell asleep at the wheel and crashed into me. When the song hits a bridge around the two-minute mark, just listen to it and tell me you don't feel some nostalgia for pre-Facebook teenage life. The EP goes on like this, some generic structures, some choruses begging to be screamed back by the Kids' loyal fans. There's even a quality to the production that feels like a deliberate call back to a bygone era. The Get Up Kids have been able to rework their sound a few times in the past, to varying degrees of success, but KICKER is a clear redux of what made them special in the first place. KICKER will easily slide into their setlist along with their cache of classics, so just catch them on tour in the US through July. [Tanner Hewitt]
Verdict: Do Not Recommend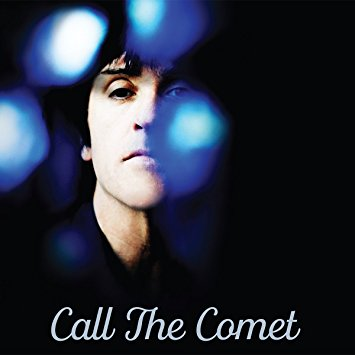 Johnny Marr – CALL THE COMET
Genre: Alternative Rock
Favorite Tracks: "The Tracers," "Hi Hello," "Spiral Cities"
I had to take my time reviewing CALL THE COMET, the third solo album from former Smiths guitar maestro Johnny Marr. I had to take my time because if I had written the first version of this review right after I heard this album, it would have focused on how I had wished I had an instrumental version of the record, and how amazing some of the tracks would sound if Morrissey was singing on them. It took a few listens in different settings for me to realize that Johnny Marr, my personal guitar hero and riff master supreme, has been dealing with this type of fan fiction fantasy regarding his work for years, and at the end of the day, it's not fair.
CALL THE COMET is easily the most dynamic of Marr's three solo efforts. It has a solid balance of tracks that feature layer upon layer of Marr's trademark "Guitarchestra," along with bass and synth-driven post-punk grooves. Lead single "The Tracers" is a perfect amalgamation of these two styles, built around a sturdy and driving bass line that eventually provides a foundation for a big chorus with a signature Marr guitar hook and catchy background vocals. The next highlight comes with the second single, "Hi Hello," which sounds like it could be the first cousin of The Smiths classic "There Is A Light That Never Goes Out." With its dreamy acoustic verses and synth string lines, the jangling ballad perfectly suits Marr's laid back vocal delivery more than some of the harder rocking offerings on the album. It also works well on "New Dominions," the first of the more experimental tracks on the record. Built around a mechanical drum, sparse bass, and echoing guitars, the track sounds like it was plucked straight off of New Order's debut MOVEMENT. "Actor Attractor" also embodies similar post-punk vibes, but goes on for far too long with little musical variation.
"Spiral Cities" is the crown jewel of CALL THE COMET. The track features several hauntingly beautiful guitar hooks and exemplifies what Marr does best, while also seeing him reaching vocally, which provides a sense of emotional investment in his lyrics that is absent on the majority of the record. This brings us to the biggest issue with the album: Marr is not a singer. And he knows it, which is probably why he plays it safe by singing/talking in a lower register. While this might work on mellower tracks like "Hi Hello," it takes away from some of the punchier songs like "Rise" or "Day In Day Out," which each feature big guitar choruses that are dragged down by lead vocal lines that are delivered like background vocals. This is why I had to sit with CALL THE COMET for a bit. I had to remind myself that I am not listening to a Johnny Marr solo album for emotional vocals or poetic lyrics. I'm here to listen to the man's fingers create beautiful and catchy guitar lines. And at the end of the day CALL THE COMET demonstrates that Marr is absolutely capable of delivering. [Jake Mazon]
Verdict: Recommend

SOPHIE- OIL OF EVERY PEARL'S UN-INSIDES
Genre: Experimental, Electronic Pop
Favorite Tracks: "It's Okay to Cry," "Ponyboy," "Immaterial," "Infatuation"
SOPHIE, the Scottish red-headed bombshell, has finally released her debut album, OIL OF EVERY PEARL'S UN-INSIDES. With nine tracks that are utilized and strategically placed to immerse the listener exactly the way she wants, the album gives off an "I don't have a damn thing to prove" persona that proves not only how well SOPHIE knows herself, but also the capability of her artistry. Up until "Is it Cold in the Water?," the first three tracks are more light on the listener, and allow for some intrigue based on ingenuity, freshness, and the confidence radiating from lyrics and overall beat. However, as the album's fourth track starts, our bodies are slowly placed in what feels like an ambient sensory deprivation tank, and before we know it, we're left alone with SOPHIE and all her thoughts. From every track then on, SOPHIE's absolutely mesmeric sound mixing illustrates a rancor and overt sense of loneliness that comes to play with identity and the individuals we choose to give more of ourselves to. By the end of "Immaterial," we emerge with SOPHIE as a completely new entity, utterly indulged in the lavishness of our psyche, and wrapped in an impenetrable, albeit hollow, varnish of confidence.
SOPHIE's technical skills on this album are nothing short of expert. Her beautifully layered sounds, tones, lyrics, and automation illicit what may feel like a repetitive phrase, but are actually the most specific feeling. SOPHIE presents ideas like introspection, and creation of a new self, with no more than two verses on any track. Paralleling artists like Perfume Genius and Björk, SOPHIE has set her long, elegant frame on top with the handful of musicians that truly breathe virtuosity. For SOPHIE, it's not just about vocals, and it never will be. The incorporation of visuals, use of haunting ambience, sex appeal, and emotional response are all integral to her, and that is abundantly clear on this album. While OIL OF EVERY PEARL'S UN-INSIDES is an album to always keep on your radar, SOPHIE is a powerhouse of an artist, and an absolute beam of energy for queer artistry. To say "you look forward to what comes next" for SOPHIE is just an insulting understatement. [Jesse Herb]
Verdict: Recommend
Uniform and The Body – MENTAL WOUNDS NOT HEALING
Genre: IBM, Industrial Metal
Favorite Tracks: "The Boy with Death in his Eyes," "We Have Always Lived in the Castle"
Despite their insane schedule, The Body's restless drive to push the boundaries of metal in terms of volume and texture has never been stifled. A collaboration with Uniform made almost too much sense; since they are both duos and share a love of tinkering endlessly in the studio to create the perfect industrial nightmare, my hope was their mutual drive would amplify one another and result in a collaboration as stunning as the last two albums with Full of Hell. MENTAL WOUNDS NOT HEALING ends up reading more like a Uniform album, as The Body's recent stabs at prettier, more delicate soundscapes only manifest on the glistening guitars of "In My Skin." The album conveys entrapment and anxiety through hellish screams desperately trying to be heard buried beneath suffocating layers of distortion and feedback. The drums and beats are even more unnerving; whether it's the mid-tempo march of "The Boy with Death in his Eyes," the rapid-fire pulses of "The Curse of Eternal Life," or the huge stomp of "Come and See," the feeling of being chased by a nebulous, unstoppable force never lets up.
Sadly, some of the problems I had with Uniform's WAKE IN FRIGHT pop up again. While the recorded phone message quality of the vocals on "We Have Always Lived in the Castle" are an interesting concept and an effective contrast to the wailing, said wailing is rather-one note once the initial shock at its inhumanity wears off. Their monotony takes away from the more luminous or anthemic songs, especially the closer, and even these moments are few and far between. The intensity is indisputable, but without enough new textures or instrumental curveballs, the album becomes an aggressive, atmospheric blur. Those who got into WAKE IN FRIGHT more than I did are going to be more than satisfied, but those who expect The Body to challenge them will write off MENTAL WOUNDS NOT HEALING as disappointingly safe. [Blake Michelle]
Verdict: Do Not Recommend