Music Roundup 4/10/18
We're here to tell you what's hot and what's not in this week's music roundup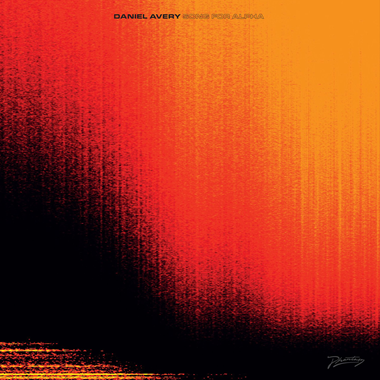 Daniel Avery – SONG FOR ALPHA
Genre: Ambient Techno
Favorite Tracks: "Projector," "Sensation," "Citizen // Nowhere," "Clear," "Diminuendo"
It's impossible to recreate the full experience of the dancefloor through headphones. There is no pair of Sennheisers or Beats that can match the feeling of being surrounding by friends and strangers in a club with the sound system blaring. In lieu of simulating those events, Daniel Avery chose to capture dancefloor nostalgia on his latest record, SONG FOR ALPHA. The UK producer's sophomore LP forgoes the direct-to-dancefloor cuts in favor of ambient techno that conjures memories of all-nighters that end well after sunrise. "First Light," the album's opener, makes for a perfect soundtrack for those morning train rides home shared with commuters, while "Slow Fade" features that same muted pulse that remains stuck in your head hours after you've left the club.
But Avery isn't ambient for the full 63 minutes. The four-track-run from "Sensation" to "Diminuendo" cranks the beats-per-minute up above 120 (where most of DRONE LOGIC resided) with marvelous results. "Clear" is particularly impressive; it's four-note synth chord is manipulated with echo, reverb, and delays that leave you feeling like you're staring at a funhouse mirror. It's a welcome run of release following the expertly built tension of the first four songs, especially "Projector," a nocturnal yet lively nod to Aphex Twin's earlier work.
The last six songs on the record serve as a comedown from the heart of the record. "Glitter" has all the ingredients of a dancefloor killer, but it's nasty synthline is buried in the mix in favor of soft, lofty choir harmonies. There's cheeky moments like this all over the record; Avery will introduce a new element and immediately subvert expectations in a way only an expert selector could. SONG FOR ALPHA's blissful surprises makes it one of the most striking ambient techno records in recent memory. [Ryan Moloney]
Verdict: Recommend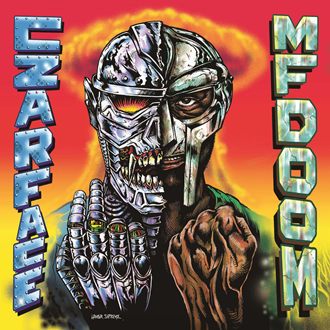 CZARFACE & MF DOOM – CZARFACE MEETS METAL FACE
Genre: Boom Bap, Abstract Hip Hop
Favorite Tracks: "Captain Crunch," "Bomb Thrown," "Stun Gun," "Captain Brunch,"
It's rare to get a full release from the elusive MF DOOM these days, collaborative or otherwise, but I was nonetheless pleased he chose to collaborate with CZARFACE, the collective of duo 7L and Esoteric and underrated Wu-Tang Clan journeyman Inspectah Deck. Since forming CZARFACE, the group have dropped five albums, peaking with their excellent sophomore release, 2015's EVERY HERO NEEDS A VILLAIN, where they first encountered the supervillain MF DOOM with highlight "Ka-Bang!" Since then they've been limping along with variations on the same cartoonish shtick with perfectly amicable but rarely cutting albums like A FISTFUL OF PERIL and FIRST WEAPON DRAWN. On paper, that MF DOOM would join them for a full album almost seemed to make too much sense, with DOOM's persona ready to match CZARFACE's colorfully painted comic book arcs, and certainly CZARFACE MEETS METAL FACE has moments that justify the teamup. "Captain Crunch," "Bomb Thrown," and "Captain Brunch" are genuinely fun songs, and there are a number of tracks on this album that are hilarious and playful, reaching highs we've experienced with DOOM and CZARFACE individually through wild lyrical gymnastics and throwbacks to '90s New York hip hop. Hearing Esoteric, Deck, and DOOM drop pop culture deep cuts and filthy one-liners with such reckless abandon is a genuine delight (Deck wins with, "Made men trade hands with young guns / They stopped manufacturin' the cloth that I'm cut from").
But as alluded to on the early skit "Close Talker," CZARFACE MEETS METAL FACE hinges on a fictional symbiotic relationship between villain and hero, where one cannot exist without the other, and while that might be true for the characters, it's not so on the mic. Inspectah Deck has been the biggest winner of this collaborative project from the start; his profile as a rapper has been raised incrementally and he's delivered some of the most fun and exciting verses of his lengthy career. But his and Esoteric's talent simply cannot match DOOM, a generational talent who does great work over production that once popped with almost overwhelming out-of-breath personality but now trudges along, relying less and less on fun samples and fast-paced herky-jerky beats and more on mid-tempo shrugs. 7L's beats are perfectly serviceable, as they have been on their last two albums, but in positing that DOOM and CZARFACE are meant to complete or elevate one another, serviceable simply doesn't work. The first several tracks in particular, "Meddle with Metal," "Badness of Madness," and "Forever People," try and hit building cinematic notes to introduce how DOOM will fit into this equation, but the beats drag and constantly feel on the brink of an exciting explosion without ever actually reaching one—that there are two sketches contained in this first run doesn't help. MF DOOM doesn't need CZARFACE as much as CZARFACE needs him, and that fact weighs this project down. CZARFACE MEETS METAL FACE isn't without its merits, but given the overwhelming potential of this project from top-to-bottom it should be much better than this. It deeply misuses an already evasive MC for a project that can't quite reach beyond the disposable yet fun comic books it's often referencing. [CJ Simonson]
Verdict: Do Not Recommend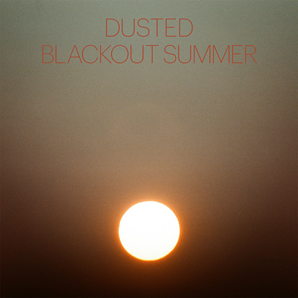 Dusted – BLACKOUT SUMMER
Genre: Indie Rock
Favorite Tracks: "Seasons," "Cut Corners," "Will Not Disappear," "Outline of a Wolf"
I wasn't sure exactly what to expect from BLACKOUT SUMMER, the second LP released by Holy Fuck side project Dusted, as I find their parent act's particular brand of dance-punk best suited for the early-to-mid-aughts. At the very least, though whether it's for better or worse will have to remain subjective, BLACKOUT SUMMER sounds totally distinct from what we've heard from Brian Borcherdt as a member of the aforementioned group. The knee-jerk reaction is to describe it as more of a singer/songwriter-oriented collection of stripped-back tracks, but in actuality, the vulnerability and intimacy typically accompanying those ideals are only tonally established, the production being far more varied and layered than you may expect. Somewhere between Phosphorescent ("All I Am"), Youth Lagoon ("Will Not Disappear"), and heck, even Noah and the Whale ("Cut Corners"), BLACKOUT SUMMER manages to maintain a loping sense of hazed-out, palatable, and mild psychedelia throughout, giving the tracks a genial sense of warmth without ever getting too lost in the weeds: a joint smoked on a lazy Sunday in the summer as opposed to an acid freakout. Fans expecting something to dance to should look elsewhere—the instrumentation is certainly more organic than what we heard from Holy Fuck, and the most notable player on the field is a slightly slacker guitar that regularly noodles around and lets our minds stroll along with it. But for those looking for the next soundtrack to a sunset drive in the desert, look no further. [Thomas Seraydarian]
Verdict: Recommend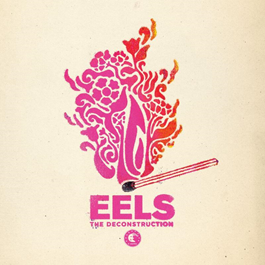 Eels – THE DECONSTRUCTION
Genre: Chamber Pop
Favorite Tracks: "Today Is The Day," "There I Said It"
Look, SHREK and SHREK 2 have some of the best soundtracks ever committed to celluloid, and I will never forget the degree to which Eels' "I Need Some Sleep" tore my tiny little heart apart. Besides, ELECTRO-SHOCK BLUES is one of '90s indie's finest, and BEAUTIFUL FREAK and BLINKING LIGHTS AND OTHER REVELATIONS are also worthy of your time. I just want to establish that I respect Mark Oliver Everett, popularly known as E, and his contributions to music before telling you that THE DECONSTRUCTION is one waffler of a misstep. I always feel somewhat guilty asking this question of decades-spanning acts such as this with a handful of highlights under their belt, but: "Why?" What possible need is there for Eels to release something as tepid as THE DECONSTRUCTION in 2018? E's gloomy musings are still as all-encompassing as ever, but this time mostly bolstered by tired, occasionally trip hop-adjacent orchestral and dub elements. It is cancerously boring and a total slog, and even a track such as "The Epiphany," which calls back to the tried-and-true appeal of highlighting the limits of E's vocal capabilities to foster authenticity, falls completely flat due to the oddly precocious choices in instrumentation. I would be lying if I claimed that there weren't a few exceptions: the highlight of the album is the bright and bubbling "Today Is The Day," an earnest slice of sunshine pop that, if we're being honest, would probably be buried on a release that didn't have every other track from THE DECONSTRUCTION on it. But other deviations from the norm are not quite so successful, the restrained, '60s-tinged "Be Hurt" going nowhere despite a nice sentiment and E not being anywhere near enough rough-and-tumble to sell the intended swagger of "You Are The Shining Light." Alright, sure, "There I Said It" would fit a 4 A.M., bleary eyed, whiskey-induced sob session well. But apart from that, nothing for me here. [Thomas Seraydarian]
Verdict: Do Not Recommend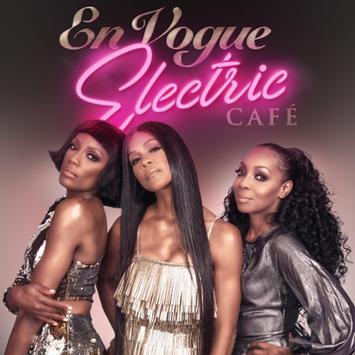 En Vogue – ELECTRIC CAFÉ
Genre: Contemporary R&B
Favorite Tracks: "Blue Skies," "Reach 4 Me," "Life"
As En Vogue's first release in 14 years, ELECTRIC CAFÉ is a testament to the group's longevity, staying true to what worked for these original stage divas in the first place. Strong opener "Blue Skies" uplifts when emotions weather you down, an anthem for brighter days ahead. En Vogue is known for being deeply sentimental and enhance that part of their appeal here, maturing the three-part girl group into leaders for the youth rather than optimistic divas of the past. "Déjà vu" utilizes open mic jazz piano, marimbas, and snazzy drums as a backdrop for En Vogue's three-part harmonies, then progresses into a complex band with cabaret-style trumpets during the bridge. "Reach 4 Me" and "Life" use electronic synths, the original vision for the album, and turn it into soft R&B magic, and "Life" morphs into an EDM dance track, albeit not one you'd hear in a club today with the chorus, "Embrace your life, cuz God's in every breath you take." Unfortunately, the title track seems more like a fun B-side than a focal point for the album, and doesn't have much purpose. Similarly, soul groove "Have A Seat" is a take on church choir pop and features Snoop Dogg in an unnecessary verse, with silly rhymes like, "His loss, my gain, now you, my thang." While striving to be more contemporary in sound, En Vogue still lyrically focuses on being a community and standing by your loved ones, which is maybe a bit mushy, but is what ELECTRIC CAFÉ reintroduces into this contemporary era. ELECTRIC CAFÉ picks up right where En Vogue left off 14 years ago, with a gusto for being a force of positive light, but not delivering anything radically new or groundbreaking. [Nikki Reifler]
Verdict: Do Not Recommend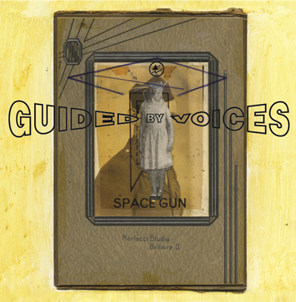 Guided By Voices – SPACE GUN
Genre: Indie for Self-Aware Dads
Favorite Tracks: "King Flute," "Ark Technician,"
Guided By Voices was always a band from before my time that I really wanted to get into, but could never seem to understand. Something about Robert Pollard's vocals always sounded a little bit too much like Morrissey meets Eddie Vedder, and the power pop instrumentation sounded too attainable to be intriguing. On SPACE GUN, GBV are back and sound older than ever! Dive bar guitars and guttural vocals sound as much like a watered-down Big Star as they did in 1987. The opening title track plays like a cacophonous attempt at channeling J Mascis lethargy, but ultimately falls flat and becomes a drag before its second minute hits. "King Flute" and "Ark Technician" are the album's best moments, adopting gentler sonics to achieve a less raucous but still pretty harsh sound. After that the album blurs into a beer-soaked oblivion that I'm sure is exciting for GBV devotees, but does little to pull in a younger audience. Although it's impressive that the group has been making music for 40+ years, they're still not quite able to pull in newer fans, and it's fair to say that millennial audiences may still struggle to understand the esteem many older music nerds hold group in. [Ted Davis]
Verdict: Do Not Recommend
GUM – THE UNDERDOG
Genre: Psychedelic Pop
Favorite Tracks: "S.I.A," "Serotonin," "After All (From the Sun)," "The Blue Marble,"
GUM's fourth release, THE UNDERDOG, is a pleasing experience start to finish—the future as expressed in a contemporary case. Crafted as neo-space age pop with heavy techno beats, THE UNDERDOG parties with an energy that Earth can handle, more relatable than GUM's past releases. As the keyboardist for Tame Impala, Jay Watson's GUM outlet is entirely otherworldly and calming, lingering on nostalgia for sounds heard during childhood. The album "Introduction" may very well be the standout track, a swirling proposal of whimsy and wonder that mimics the tone of the swanky subsequent title track, "The Underdog," wafting around with a crucial saxophone.  "S.I.A" and "After All (From the Sun)" utilize synths and drums for upbeat moments on THE UNDERDOG as a party album. It then crosses into the softer, guitar-driven tracks of "Rehearsed in a Dream" and "Couldn't See Past My Ego," still infused with all the electronica glory GUM is known for. Perfect for a music festival or runway show, "The Blue Marble" dilutes lyrics into synthetic fabric, becoming incomprehensible and taking off to the stars as intended.  Intriguing are the smart bass lines infused throughout THE UNDERDOG, making it musically tasteful and not a hodgepodge of synthesized sounds. Most the album is perfect for viewing people from afar, a distant perspective of humans and interactions as mechanical programs to be deciphered. "The Fear" rounds off the album as a glorious trance in bells and operatic movements of electronic sound effects. THE UNDERDOG transports listeners into another dimension, GUM's terrain of life, where psychedelic images and feeling take power. [Nikki Reifler]
Verdict: Recommend
The Messthetics – THE MESSTHETICS
Genre: Art Punk
Favorite Track: "Mythomania"
There will probably never be a punk band as wide-ranging in influence as Fugazi. That's not to say that there aren't other punk bands of equal influence out there, it's just that no punk band has really impacted so many other subgenres since. Part of what has given the D.C. punk act such a lasting legacy was their razor-focused musicality, particularly their awe-inspiring rhythm section carried by Joe Lally and Brendan Canty. So any Fugazi fan naturally had to have their heart a-flutter when it was announced that they would be releasing an LP of new music with experimental jazz guitarist Anthony Pirog. The trouble is, some of the magic sauce that made their previous material so distinctive simply isn't present on THE MESSTHETICS. Lally and Canty are very much supporting Pirog here as he winds his way through extended guitar solos throughout the LP, and unfortunately, Pirog can't deliver at the level we've come to expect from a Fugazi-adjacent act. The guitar work feels largely improvised, but it comes across as simply unfinished rather than unpredictable or exciting. There's a sense that the record was recorded live, considering how often it sounds like Canty is catching up to Pirog on the drums, but again in a way that sounds like one or two more takes were in order to make the band sound cohesive and forceful. The most frustrating thing is that these are all competent, professional musicians, and that may be exactly what keeps this record from ever getting truly exciting: it's difficult to create chaos when you're this established. [Carter Moon]
Verdict: Do Not Recommend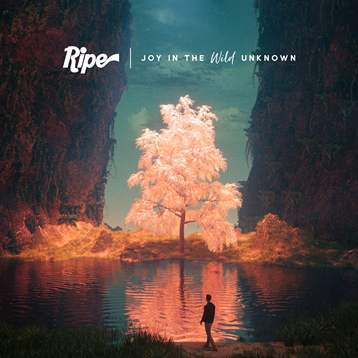 Ripe – JOY IN THE WILD UNKNOWN
Genre: Funk
Favorite Tracks: "Downward," "Follow Through," "Beta Male," "Little Lighter"
Boston-based Ripe's debut full-length JOY IN THE WILD UNKNOWN is full of bangers. Although the funk fusion group has been releasing music since 2013, this is their largest collection yet and showcases them at their best. Balancing is something Ripe has always done well as they walk lots of fine lines: fun but not cheesy, energetic but not aggressive, catchy but not annoyingly so. They harp on the minimalism of funk grooves that build and layer their songs, but add tasteful riffs and show-stopping moments to keep it fresh and engaging. From bass to horns and every player in between, they clearly have chops but don't obscure the meat of their work by needlessly showing off, instead sneaking in musical lines that are more gratifying because they're unsuspected.
Ripe has always done and continues to do an amazing job of building momentum into each song. Similar to the drop in EDM culture, when the band get to the pinnacle of a song, it's not just the next part, it's an arrival and it feels great because they built it up the right way ("Follow Through," "Beta Male"). They fulfill expectations, but in a predictable way. But what really ties this whole group together is lead singer Robbie Wulfsohn's vocals. He leans less baby-making soulful R&B smooth and more "I went to Warped Tour growing up," passionate but sometimes strained in the best ways possible. The pitch, range, and texture of his voice truly add an element no other group has. And for a group that categorizes themselves as "dance," they get surprisingly candid, speaking to uncertainties, emotional battles, and heartbreak. In that respect, it sounds like a bunch of singer-songwriter tunes that were repurposed for funk. Serving up fun dance music with a dose of hard-hitting truths just in time for summer, JOY IN THE WILD UNKNOWN is sure to be a favorite for road trips, parties, and general hanging out. [Stephanie Caress]
Verdict: Recommend
Ross From Friends – APHELION EP
Genre: Outsider House
Favorite Tracks: "John Cage," 'There's A Hole In My Heart," "March"
Ross From Friends is a British dance producer whose mysterious persona and '90s UK production techniques have landed him on Flying Lotus's Brainfeeder label. On his latest EP, APHELION, named for a planet's point in orbit where it is furthest away from the sun, Ross dishes up four chilled-out sci-fi jams that meld Brainfeeder weirdness with European sterility. "John Cage" is the EP's gem, featuring a vocal sample reminiscent of Jamie XX's "Far Nearer" and a driving beat that combines clicky drums with DX-7 electric pianos. The track is a strange ode to modernist producer John Cage, and at one point features the line "See me in a Range – like John Cage." Though there is little information available on Mr. Cage's affiliation with the Range Rover company, the line is incredibly slick within the context of the song, and the eruption into Portishead-esque trip-hop that follows the line's brief and inexplicable appearance in the song is the finest moment of the EP. "There's A Hole In My Heart" is a melancholy but propulsive banger, whose eight minutes remain incredibly calm while still managing to incorporate a myriad of various synths and drum samples. "March" is the EP's most hyper moment, cyberspace synth arpeggios and echoing snares covering up a muted vocal sample. Though some of the tracks run a little longer than their docile nature should allow, overall, APHELION is a gripping and innovative project jam-packed with retro futurism and entrancing kaleidoscopic vocal samples. If you're a little apathetic but also love to dance, Ross From Friends may very well be the producer you've been needing in your life. [Ted Davis]
Verdict: Recommend
Thirty Seconds to Mars – AMERICA
Genre: Electropop
Favorite Tracks: "One Track Mind (featuring A$AP Rocky)," "Dawn Will Rise," "Remedy"
Thirty Seconds to Mars poses many questions to its listeners: How can a band that is so maximal in its sound come across as so hollow and limited? How can a band trying to say so much say so little? And can Jared Leto's massive ego and savior complex translate to occasionally enjoyable music a la U2 and Bono? The answer to the latter is yes, as "City of Angels" is still a gorgeous tribute to LA that conveys a compelling narrative worthy of its symphonic and orchestral bombast, but it remains their only song to escape their persistent deficiencies, namely rudimentary, post-grunge songwriting of low lows and high highs, and Leto's similarly binary singing constricting songs from fulfilling their conceptual ambition.
I've got nothing against rock with electronic tinkering, but there needs to be something organic and human to ground the huge background vocals, blasts of synth and bass, and synthetic percussion. Even after traveling across America in the wake of the election in search of inspiration, Leto delivers none of that inspiration, and the music has only incorporated even more hints of moody trap, "Don't You Worry Child"-sweeping electronica, and the blatant Hans Zimmer B-side that is "Monolith." I'm sure there are actual guitars, violins, or drums in the mix, but picking them out is an arduous task, and everything is overproduced to the point of sterility. At least A$AP Rocky lends some credibility to the dark, desaturated synth melody and squealing drop of "One Track Mind," and "Remedy" is a catchy acoustic number that serves as a breath of fresh air against interchangeable anthems like "Walk on Water," "Hail to the Victor," and "Live the Dream." AMERICA is evidence of the increasing robotization of mainstream alternative rock, where nothing rocks, collaborations with rappers and pop stars are standard fare, and the people responsible cannot even be considered a band anymore. [Blake Michelle]
Verdict: Do Not Recommend
Wye Oak – THE LOUDER I CALL, THE FASTER IT RUNS
Genre: Indie Pop
Favorite Tracks: "The Instrument," "The Louder I Call The Faster It Runs," "Lifer," "Symmetry," "Say Hello," "You Of All People"
As a band, Wye Oak should not work. In the same way that a lot of Sleigh Bells misses the mark for me, their mix of indie folk ambiance, stabs of dissonance, and squealing guitars would be incredibly obnoxious if not for the earnest and eerie presence of Jenn Wasner. 2015's SHRIEK's experiments with synthpop felt a little too restrained and devoid of their unique noise rock edge, but right from the one-two punch of "The Instrument" and the title track, THE LOUDER I CALL is a synthesis of the best aspects of SHRIEK and the rest of their career. It flows incredibly well, despite the huge number of musical styles and instruments. The tension is kept high through incessant percussion, synths, and strumming, and the payoffs of bass blasts, atonal guitar feedback, and Chelsea Wolfe-esque vocal contortion always hit for maximum catharsis, especially the awesome solo on "Lifer" or the frenzied, whirring post-chorus on "Symmetry." Wasner's voice is manipulated in a way that is simultaneously beautiful and alien, and is the perfect delivery mechanism for tales of searching for balance between the real and the abstract, the natural and the supernatural. To quote the album, it's greatest strength is that it's, "Seemingly foreign / But somehow still it is familiar," and convinces the listener of the greatness of humanity's limits, even if the music is more out-there than ever. It's the most delicate and impressive tightrope walk I've heard in music this year, and is a welcome return to form. [Blake Michelle]
Verdict: Recommend