Music Roundup 11/6/17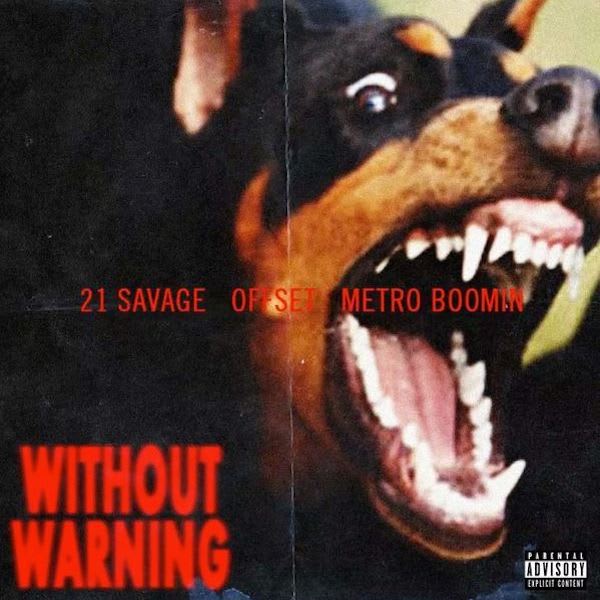 21 Savage / Offset / Metro Boomin – WITHOUT WARNING
Genre: Trap Rap 
Favorite Tracks: "Ric Flair Drip," "My Choppa Hate Niggas," "Still Serving," "Darth Vader"
Who would have ever thought we'd be graced with an album allying the powers of three of rap's most exciting players? Unfortunately, right as the Hell's Bells ring at the beginning "Ghostface Killers," we soon realize these aren't the good guys. There's no Batman or Laurie Strode to save the day either. There's only the machete-wielding, gun-toting menace of 21 Savage and Offset, with Metro Boomin acting as their supplier of all things destructive. WITHOUT WARNING sees the trio in peak form as they wreak villainy upon the cartoon-like underbelly that their personas inhabit, making sure to wipe off the blood from any designer pieces in the process.
And this is the psychopathic dichotomy explored throughout all of WITHOUT WARNING: while they're off slaying and ganging, all they can think about is if their watch goes well with their glock. 21 Savage admiring his gun one moment on "Still Serving" ("AK with the scope, nigga and it's real dirty," and his wrist piece the next, "Bought a AP rose gold / AP yellow gold, nigga and I bought one plain"), is a glimpse of an unhinged psyche, even more than that of Jason Vorhees or Freddy Krueger (who they even pay homage to on "Nightmare"). Like the slashers mentioned, 21 Savage and Offset have their respective weapons too, but it's not the glocks or automatics, it's their technique. 21 Savage is apathetic and contemplative as he details his body count, and it's scarily methodical. On the other hand, Offset wastes no time as he "chop[s] the block up like a samurai," content as long as the job gets done one way or another. As we reach the final track, "Darth Vader," we finally gain some insight into the motives of one of our characters, and perhaps the more surprising of the two: 21 Savage. The one who sounds the most lifeless ends up revealing the moment this life of bloodshed chose him: "My dog lost his life and it changed me (damn) / I'm poppin' percocets 'cause the pain deep (21)."  It gives him some humanity and ranks him right alongside the Sith Lord, one of evil's most layered and estimable figures. This is when 21 Savage joined the dark side. [Nick Funess]
Verdict: Recommend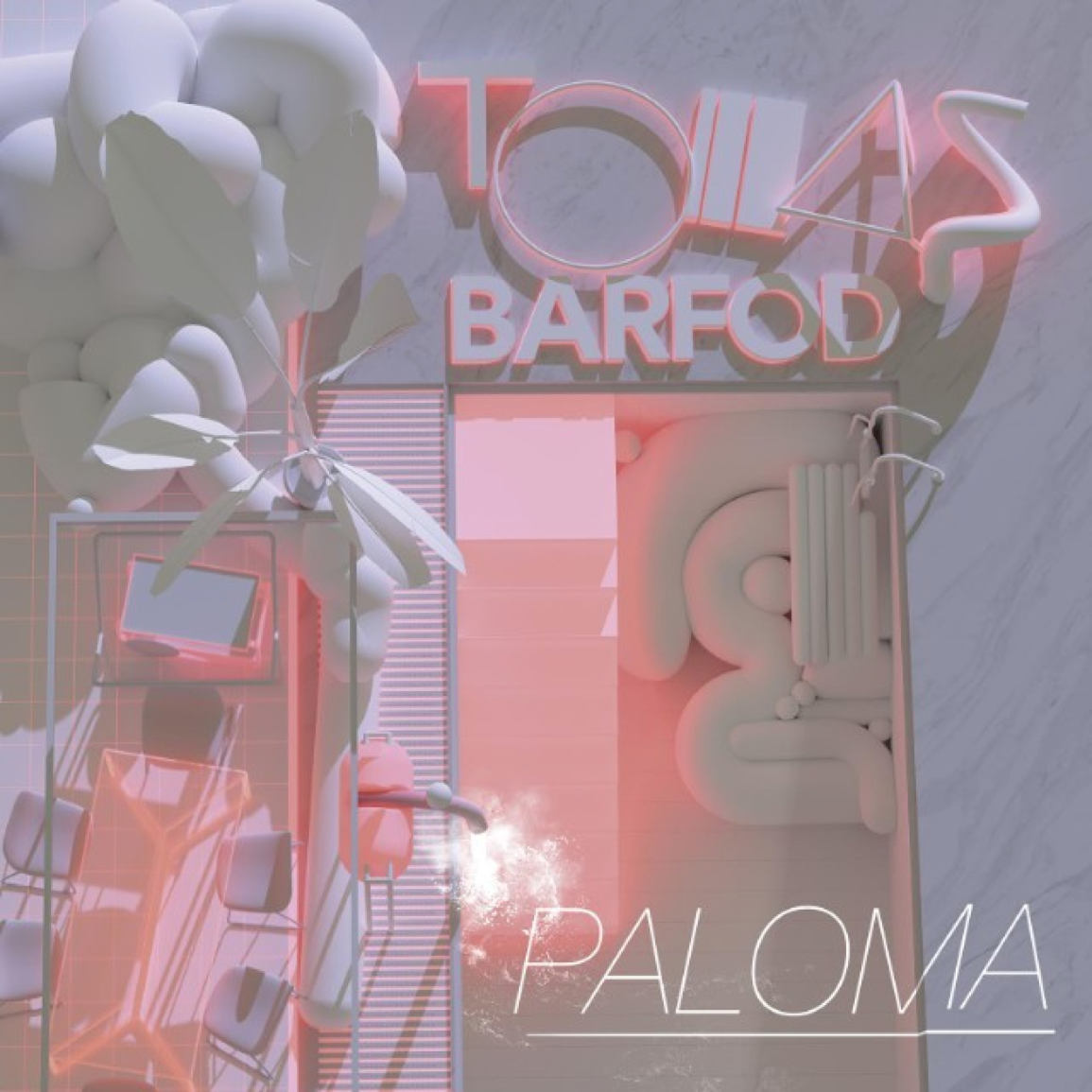 Tomas Barfod – PALOMA
Genre: Electropop
Favorite Tracks: "Hope in a Box," "In The Dark (featuring Nina K)," "Transpose (featuring Adine Kjældegaard Fliid)"
While Danish drummer and electronic producer Tomas Barfod has been in the music industry since the '90s, he's only recently begun making music under his own name, starting with 2012's debut SALTON SEA. His synth-driven indie pop beautifully bridges house music's quaintest corners with synthpop's sugary appeal to create something relaxed, yet personal. His latest, PALOMA, is a brightly lit and intimate house party, filled with colorful featured vocals and friendly atmospheres. A variety of singers populate the world of PALOMA, from Adine Kjældegaard Fliid on the dreamy standout "Transpose," to Jonas Smith on the cutting '80s B-side ballad "Family," to Barfod's muse Nina K, whose voice provides a calming texture to both "In The Dark" and closer "Tidal Wave" that would make Jenny Hval proud. Amidst all the features, Barfod offers detailed, percussion-focused instrumentals that lean on pad synths and vocal samples to create fully immersive arcs. Opener "Grandiose" is a wonderful rollercoaster introduction to PALOMA's warming feel, and "Hope in a Box" is as sweaty and grinding as Barfod is willing to allow the music to go without ever losing that sense of calming intimacy. Barfod's vision of synthpop as a dazed smile constantly delights throughout PALOMA, a benign and heartfelt hug from start to finish. [CJ Simonson]
Verdict: Recommend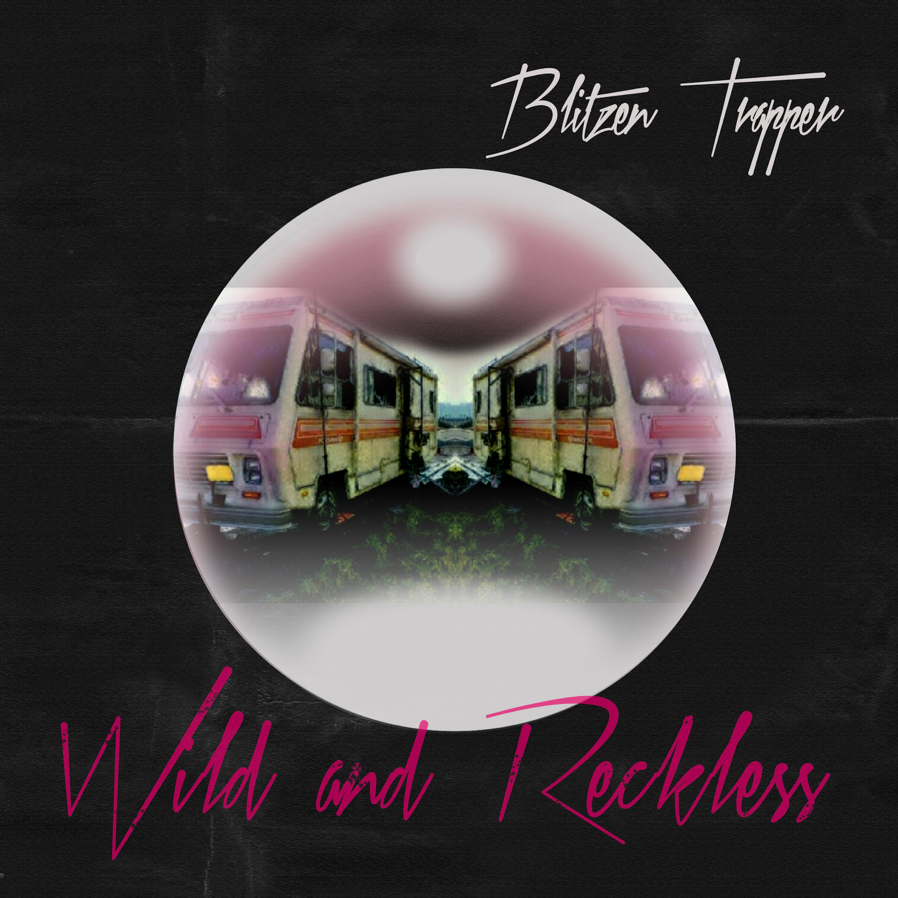 Blitzen Trapper – WILD AND RECKLESS
Genre: Alt-Country
Favorite Tracks: "Wild and Reckless," "Joanna," "No Man's Land"  
Blitzen Trapper, the Portland, Oregon based quintet, is back for their eighth studio album, WILD AND RECKLESS, a piece instrumental in cementing them as one of the most influential bands of the current millennium. When bands make it to the rare privilege of releasing eight studio albums, there isn't much left to prove. But consistency is still very important, and going back to their 2003 self-titled debut album, there are traces of what appears 14 years later on WILD AND RECKLESS, a paper trail of how they got here.
WILD AND RECKLESS is bold, and challenges the scope of both mainstream country and folk, creating a sort of experimental hybrid between the two. The title track opens with harmonica and frontman Eric Earley takes on a Springsteen style of singing, which inherently comes off as incredibly powerful. Each track has a unique tone when it comes to guitars; "Joanna" assumes a sort of lo-fi style, with the acoustic strumming being incredibly subdued, an interesting counterbalance to the preceding atmosphere of "Forever Pt. 1." The album is never stagnant, and it's almost impossible to zone out while listening to it—each track is unique and will grab your attention by not being anything like the previous song. WILD AND RECKLESS proves Blitzen Trapper has earned the praise they've received since the beginning. [Emmett Garvey]
Verdict: Recommend
Kelly Clarkson – MEANING OF LIFE
Genre: Pop Soul
Favorite Tracks: "Move You," "Medicine"
The American Idol herself, Kelly CLarkson, is back and is rebranding! Whereas Clarkson's past hits have fallen firmly into stadium pop-rock territory, she attempts a pivot to a more R&B-influenced sound on her newest album, MEANING OF LIFE. But like most stylistic shifts undergone by big pop stars like Clarkson, it's carefully calculated to work in ways that don't alienate past fans while (ideally) locking in some new ones. So, yeah, the R&B cues are there, including a guest appearance from the horn section of Earth, Wind, and Fire, but it's more akin to the iPod-commercial-friendly attempts at genre fusion from someone like Willy Moon or, to reach back a bit further, Christina Aguilera, than the litany of pop-soul idols we've been exposed to in the 21st century. And, just to throw another spice into this pop-hyphenate gumbo, the outstanding song is "Move You," the record's second single, which is probably the song that does the best job of genre cross-pollination on the record, combining a bit of Nashville country, gospel, soul, and old-fashioned, Clarkson-friendly stadium pop together into a pretty satisfying result that sounds familiar and new at the same time. Kelly Clarkson is trying on a lot of different hats on MEANING OF LIFE, and the cynic in me says it's probably in a hail mary attempt at maintaining her relevance, but it does ultimately result in a pretty solidly above-average set of tunes. As an album, though—a set of songs designed to be consumed together in one sitting—it fails to provide a satisfying, cohesive experience. Listen to it if you're okay with piecemealing it or pretending it's a pop radio station, but otherwise, look elsewhere. [Adam Cash]
Verdict: Do Not Recommend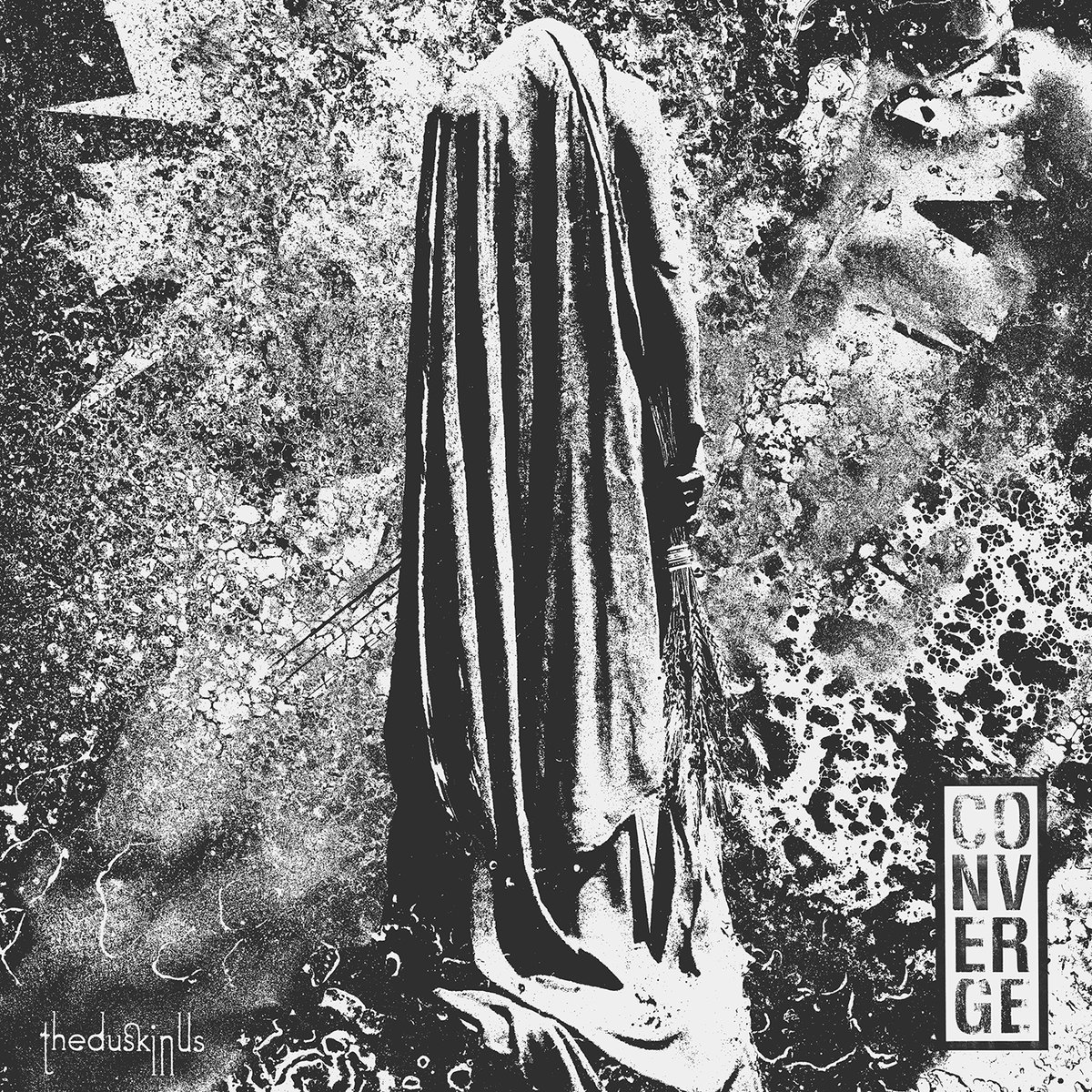 Converge –  THE DUSK IN US
Genre: Metalcore
Favorite Tracks: "Under Duress," "Arkhipov Calm," "The Dusk in Us," "Cannibals," "Thousands of Miles Between Us"
Things were looking grim in the five years since Converge's emotionally draining ALL WE LOVE WE LEAVE BEHIND. The social and political climate was drastically changing, and there had yet to be a comment from one of hardcore punk's most restless acts. Converge's silence felt more like capitulation than a creative hiatus and, a fan or not, that should worry you. But really, it appears they were just waiting for the right moment to strike. If ALL WE LOVE WE LEAVE BEHIND saw Converge at their most personal, THE DUSK IN US sees them looking out farther than ever; it's a call to arms, a call to the people to fight for no other cause but the future.
The stellar and fitting opener, "A Single Tear," commends the power of a new life, the fullness it can grant one feeling devoured by emptiness. It stands as the album's most hope-filled song, but as the tracklist unravels, through the eyes of this newborn baby, we see the world as they would, and it is cold and downtrodden—whether that's the militarized dystopia that stages "Under Duress" and "Arkhipov Calm," or the post-apocalyptic ruins where selfishness eats away at any vestiges of humanity on "Cannibals."
But even amongst the shrouded-in-gray cover art, the torrential arrangements of drums and guitars, and the song titles suggesting few emotions outside of misery or bale, there is indication that this tower of doom can be toppled. In each song lies a glimmer of salvation through protest, the crux of the music that defines Converge. We're reminded on the titular track that "dusk lives within is." You could look at it in two ways, either as a rather pessimistic statement that a setting sun, the possible termination of life, lurks inside of us, or an empowering one, where just as dusk is in us, so is dawn, where we have the ability to prevent this finality and bring forth another day. It's truly a miracle Converge hasn't tired out yet, as their newest record stands as their most important and maybe even their most punk—a sonic slap in the face to get you to make a change because "it's the beginning of the rest of your life where you do, or you die." [Nick Funess]
Verdict: Recommend
Lost Horizons – OJALA
Genre: Dream Pop
Favorite Tracks: "Amber Sky," "The Tide," "I Saw the Days Go By" 
Though the much beloved and oft-incomprehensible Cocteau Twins haven't released a new album since 1996, Simon Raymonde has certainly had his hands full between running his record label and leading university classes. In many ways, this new collaboration with Richie Thomas of Dif Juz and The Jesus & Mary Chain makes way too much sense. Like Dif Juz, Cocteau Twins existed on the border of dream pop and goth rock, relying more on ambience and instrumentals than vocal chops, and like The Jesus & Mary Chain, they are huge in internet music nerdom. Sadly, OJALA ("hopefully" in Spanish) falls into a lot of the pratfalls of a debut. It's way too long (70 minutes and 15 tracks), it reads more like a collaboration than a well-groomed album that flows well either musically or thematically, and song quality varies wildly depending on the not-credited guests. You can tell whether or not you'll enjoy it by listening to the opening track—the subsequent 14 songs barely deviate from the formula of gentle piano, light drumming, twinkling guitar, and vocals that are either attempt interchangeable feminine eeriness or to inject a little huskiness or grit, but inevitably fall prey to the homogeneity. So much of OJALA is disposable within seconds of listening to it because it gives you no reason to hold on. While it's effective background music, that should be the baseline of all dream pop and gothic rock, and taking it to the next level would involve creating moods and textures beyond simple dreariness or airiness. Cocteau Twins fans will be disappointed by the lack of color and textured guitar-work, while The Jesus & Mary Chain fans will miss the buzzing distortion and noise rock edge. Outside of diehard fans of anything and everything ambient, there's no other crowd that will find something worth remembering. [Blake Michelle]
Verdict: Do Not Recommend
Maroon 5 – RED PILL BLUES
Genre: Electropop, Contemporary R&B 
Favorite Tracks: "What Lovers Do," "Whiskey"
If a picture is worth a thousand words, then you can figure out everything you need to know about Maroon 5's latest album RED PILL BLUES from its cover. A bunch of middle-aged men repping Snapchat filters on Polaroids with a pixelated font is a mildly sad introduction to an album that proves in its first six seconds that Maroon 5 never should have released a follow up to SONGS ABOUT JANE. The repetitive opener "Best 4 U" perpetuates Adam Levine's cringeworthy attempts at raw sexuality with the repetitive chorus, "I just want the best for you / But I'm just not the best for you." It's the Hollywood-ization of music at its most blatant. "Lips on You" is possibly the most Caucasian attempt at future soul I have ever heard, a slow jam that's more like listening to the sound of a slow train crash. "Bet My Heart" smears Ed Sheeran acoustic rock and Justin Bieber electronic pop together to create a song somehow more redundant than what's in the top 40. "Whiskey" is aided by an A$AP Rocky verse and "What Lovers Do" has a SZA feature—both of these features are pretty subpar, but it's hard to resent either guest for how PC and watered down their features are when I know that they were probably paid more than my entire college tuition for 30 seconds of their vocals. RED PILL BLUES is exactly the pop redundancy I've been expecting from Maroon 5 for the past decade, but Adam Levine, I plead you to stop trying to be sexy at age 38. It's getting hard to watch. [Ted Davis]
Verdict: Do Not Recommend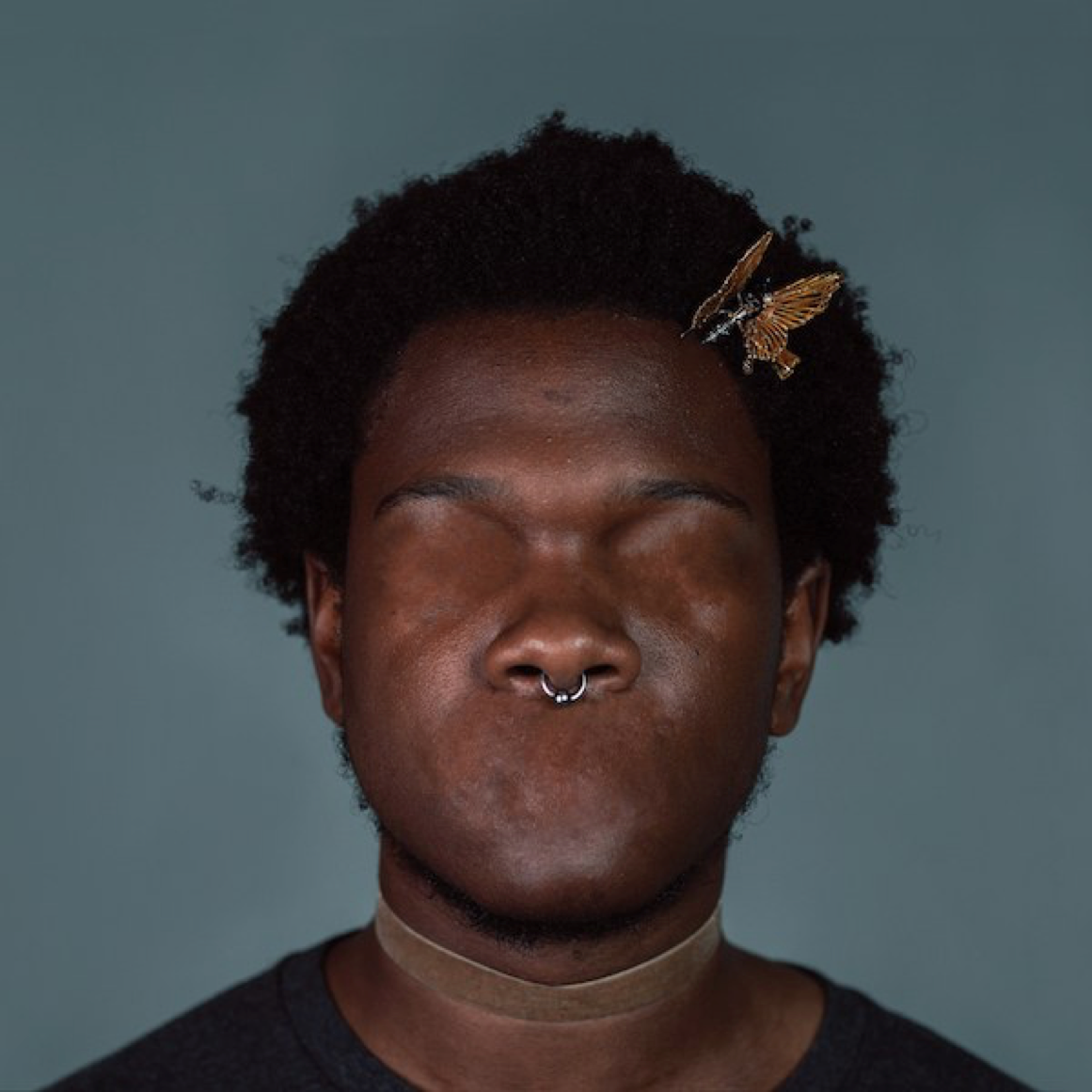 SHAMIR – REVELATIONS
Genre: Lo-Fi Indie, Indie Pop
Favorite Tracks: "You Have a Song," "Cloudy," "Straight Boy"
Shamir Bailey, better known for his stage name Shamir, burst into relevance with his 2014 debut smash hit RACHET, garnering widespread acclaim for his tightly woven, disco-tinged songs and introspective lyrics. His newest release, REVELATIONS, finds Shamir going for a far more rock-centric approach to his instrumentation and songwriting. While there are some very evident growing pains which come with this overhaul, there are a handful of standout tracks that he truly hits the mark on. One of the lead singles, and my personal favorite, "Straight Boys," features a hypnotic guitar loop playing throughout, pushing Shamir's melancholy lyrics into the forefront. He delivers a heartfelt and vulnerable telling of the struggles dealing with straight individuals as a member of the LGBTQ community ("And trust I give isn't given to me / And the hate inside is all I see / And you're clinging to a false sense of pride"), and his restrained vocal delivery gives a real power to the lyrics of the song, making it a heartbreaking and beautiful closing track. Shamir's lyricism and vocal delivery, at times, borders on over indulgent, which can be heard on tracks such as "90's Kids." Unlike some of his more introspective and thoughtful cuts, "90's Kids" is quite shallow in comparison: "So put a drink in the air / For the college girls and boys . . . 90's Kids / 90's Kids." This generic songwriting feels so vapid in comparison to the standout tracks of the album, and is not helped by his vocal delivery, making it sound like a Broadway musical rather than a heartfelt diary entry. Despite these gripes, there is enough on REVELATIONS to make it a worthwhile entry into Shamir's already solid discography, hopefully serving as a precursor to the originality and experimentation to come. [Will Turmon]
Verdict: Recommend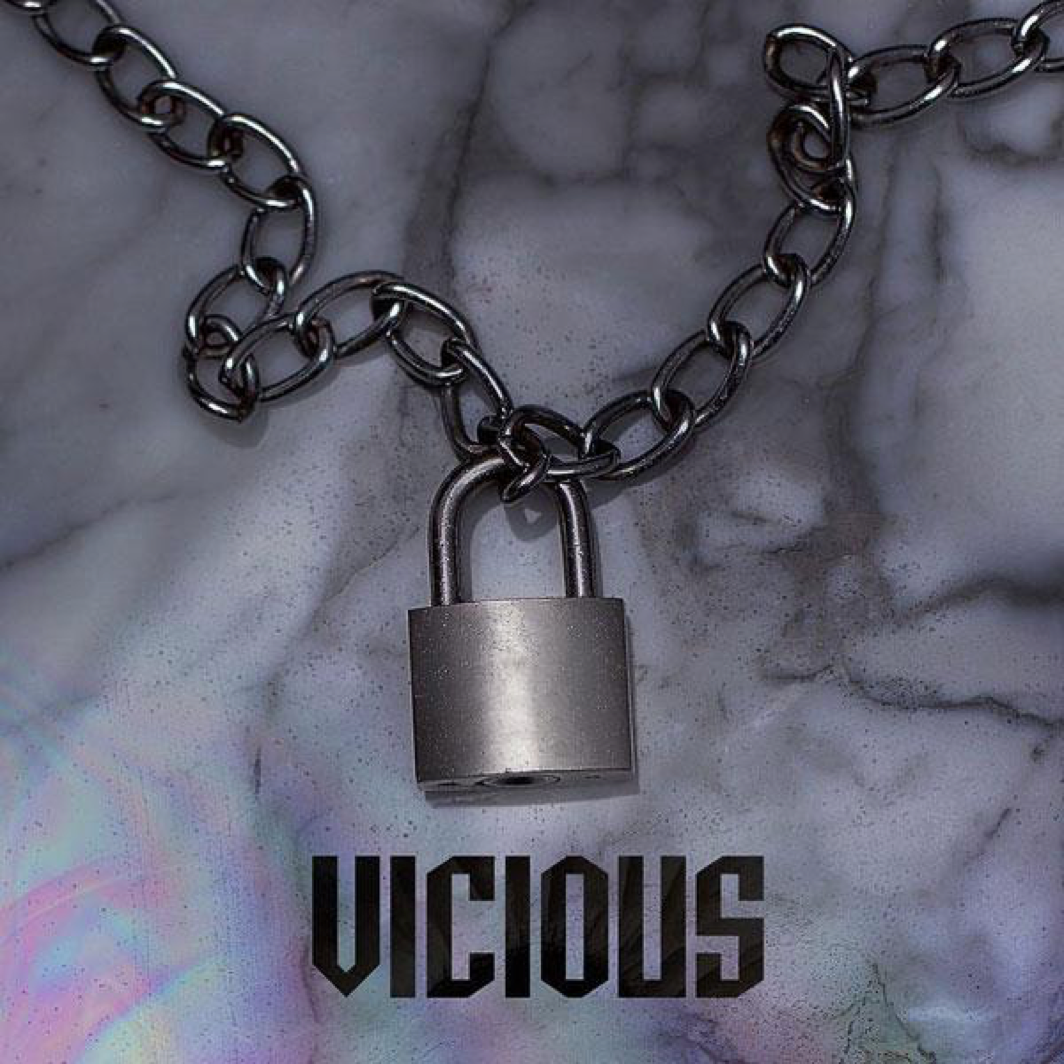 Skepta – VICIOUS
Genre: Grime, UK Hip Hop
Favorite tracks: "Ghost Ride," "Hypocrisy," "Worst"
I first learned about Skepta from his 2016 album, KONNICHIWA, a collection of dirty and hard-hitting grime tracks. The instrumentation was tight and concise, with the typical electronic heavy bass and synthesizer usage that grime is known for. On Skepta's newest (surprise) Halloween EP, VICIOUS, the six-track run unfortunately does not carry the horror themes that are related to the holiday it coincides with, but there is still plenty to love for those who have a love for grungy and rough hip hop.
Even though VICIOUS only has six tracks in total, the features included are exemplary for an EP. Both A$AP Rocky and A$AP Nast are included on the closing track, "Ghost Ride," my personal favorite track. While Rocky's features, as well as his solo work, have been shaky at times, he steals the spotlight on the '90s-inspired beat with an aggressive and strong delivery. He has a great sense of flow, showing a speed and lyricism I hope to see in future projects. Skepta shows off his chops on tracks such as "No Security," where the blown-out synths within the instrumentation make it an absolute banger, meshing perfectly with the braggadocious and hypermasculine lyrics ("Them insecurities, got jealousy on the brain / Dare to go to war with me, then my people bring pain / And I can do it story mode, beginner or insane"). The bar about comparing his ability to forge through life to that of the level of a difficulty in a video game gave me a chuckle, and helps Skepta set himself apart from the overly serious rappers that seem to be in overabundance. There is little to harp on when it comes to VICIOUS; the instrumentals are strong and well-produced, and despite Skepta's lyricism being cheesy and weak at moments, the cons are more than made up for by the pros of the project. [Will Turmon]
Verdict: Recommend
Sam Smith – THE THRILL OF IT ALL 
Genre: Pop Soul 
Favorite Tracks: "Baby, You Make Me Crazy," "Nothing Left For You," "The Thrill Of It All" 
Following his 2014 Grammy-magnet album IN THE LONELY HOUR, Sam Smith delivers THE THRILL OF IT ALL, and seems to successfully separate himself from the heaps and heaps of other pop stars crawling around in the world. It's very obvious from both his debut album and THE THRILL OF IT ALL that Smith has been bestowed with an angelic voice, and there isn't a track on this album that doesn't showcase his vocal range while not being obvious about it. Sitting down to listen to a corporate-fueled pop album is never something I look forward to, but I'm glad to say Smith proved my preconceived notions wrong. The album is good—very good. "Baby, You Make Me Crazy" opens with a very stereotypical pop beat, but then goes on to highlight horns throughout the duration of the track. That seems to be the thing about Smith: he borders on being a stereotypical pop-artis before reverting, throwing you for a loop, and reminding you why he's won four Grammys. And threw me for a loop Sam Smith did, because I now find myself willing to back him up in any argument going forward. THE THRILL OF IT ALL is a high-caliber follow up to IN THE LONELY HOUR and I would like to personally congratulate Sam Smith on avoiding the dreaded sophomore slump. [Emmett Garvey]
Verdict: Recommend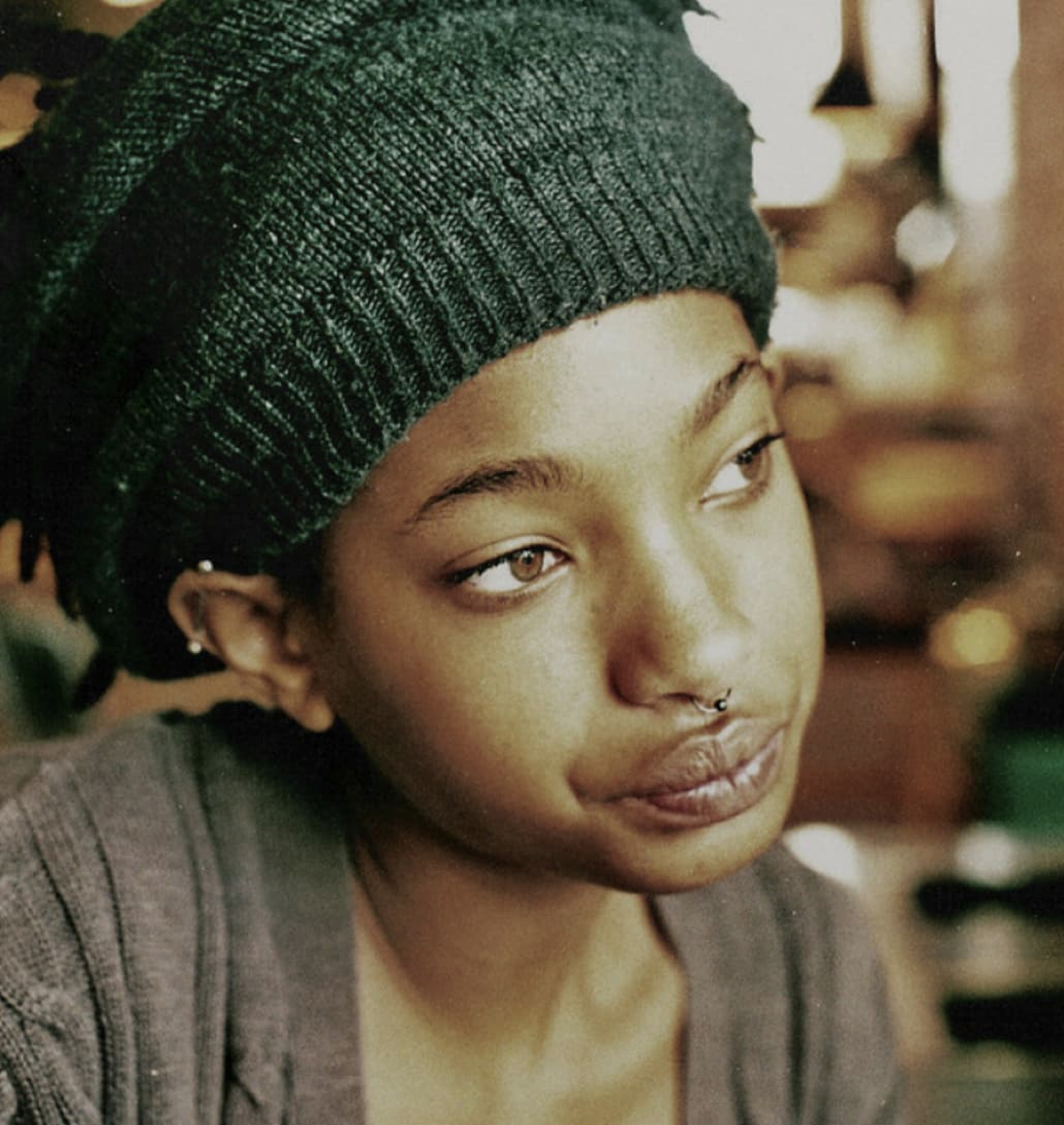 Willow – THE 1ST
Genre: Singer/Songwriter, Indie Pop
Favorite Tracks: "Boy," "Israel," "Warm Honey"
Willow Smith has been actively running away from "Whip My Hair Back and Forth" since it debuted in 2010. Even if it's still the lead in every article written about the 17-year-old singer (including, apparently, this one), the subjects of those articles have strongly condemned her previous tip-toeing in pop; from covers of King Krule and Joanna Newsom, to collaborations with surprising artists like Sean Lennon or Michael Cera, to sampling Radiohead or performing with SZA, the youngest Smith seems to revel in a wide array of musical influences, the kind meant to separate from that career-defining single.
THE 1ST is one of the more genuinely compelling albums of 2017, and I write that with just as much shock and awe as you are likely reading it with. You can hear all of her aforementioned influences wrapped up in this album, notably Newsom's lush, music theory-forward orchestrations and the edged ferocity of SZA's recent guitar R&B, and both of those sounds serve her well. But it's an album that is so actively being created by an artist who is still trying to figure out the limits of her talent that it stumbles into an innocent charm that carries itself above its own developmental awkwardness. ARDIPITHECUS, her surprise 2015 debut album, featured many of these fascinating elements as well, but that record indulged in hip hop and modern pop trends with more fervor than THE 1ST, and felt like an appropriate move forward in her career. Even while the lyrics of these songs are floundering a bit in true inspiration, and some these tracks are musically awkward misfires ("Human Leech" lurches aggressively with the intensity of late-'90s Billy Corgan, and the final two tracks are acoustic guitar-exclusive street corner performances, an odd choice for an album with some, by all accounts, top notch production), there is no doubting Willow's ear. She spends the first three-song run establishing validity through shining violin parts, a piano interlude, and some Grizzly Bear-esque vocal arrangements. The only time she dabbles in pop is with "Warm Honey," a flashy throwback that bounces in the vein of Tori Amos's "Cornflake Girl" or Fiona Apple's "Criminal," and even if it doesn't match much of what's happening on THE 1ST tonally, you can't help but smile at the craftsmanship and intention of it.
There are a lot of ideas on THE 1ST, and there's a lot of over-thinking going on, but there's also a lot to appreciate. Over the last several years, Willow has proven herself to be an unpredictable star in the making, and one whose development has moved in fascinating anti-Top 40 directions. At only 17-years old, her most interesting work is ahead of her, and I say that on the heels of her releasing a VERY interesting album. A wunderkind in the making, THE 1ST is 2017's most surprising release. [CJ Simonson]
Verdict: Recommend