Music Roundup 1/15/18
It's 2018 and we're back on our bullshit! We're ready and rarin' to tell you what's hot and what's not in this week's music roundup.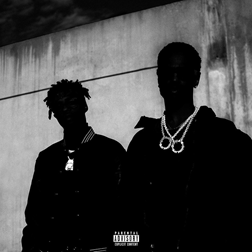 Big Sean and Metro Boomin – DOUBLE OR NOTHING
Genre: Trap Rap, Pop Rap
Favorite Tracks: "Big Bidness (featuring 2 Chainz)," "So Good (featuring Kash Doll)"
Before anything else is said, it must be acknowledged that Metro Boomin deserves some credit for being one of the few producers with a household name working in rap production today, falling in right behind Mike WiLL Made-It and Zaytoven. As with any producer that transcends the rank of genial anonymity, he's able to make use of a colorful menagerie of sounds and atmospheres while maintaining a cohesive artistic presence and vision. It's unfortunate, then, that he seems to lack a consistent taste for full-length collaborators, Big Sean an unfortunate misstep after the stellar one-two punch of Offset and 21 Savage on WITHOUT WARNING. I don't hold the same blanket-level distaste of Big Sean that many do, in fact pitying the man more than anything due to the unfair levels of hype placed upon him in his nascent days, but at his best, he's interchangeable. On DOUBLE OR NOTHING he gamely makes an effort to hold his own, hitting upon moments of gripping personality, most often in the delivery of his hooks, but for the majority of the album you'll find yourself wishing he'd pipe down so that you could hear the backing tracks more efficiently ("Who's Stopping Me," "Pull Up N Wreck [featuring 21 Savage]"). All that being said, Big Sean is at least consistent on this one, even if that consistency maxes out somewhere at "workmanlike"; I wouldn't necessarily jump up to put any of these tracks on an aux cord, but I wouldn't complain if they came on on the same token, especially the more surprising cuts such as the Bay Area hyphy transplant "So Good." At the end of the day, Big Sean just doesn't have anything particularly interesting to say, staying in the realm of bankrolls and flirtatious odes to one-night stands and calling it a day. Perpetually a feature artist, DOUBLE OR NOTHING gives you nothing apart from a hope that Metro Boomin can find more interesting people to work with. [Thomas Seraydarian]
Verdict: Do Not Recommend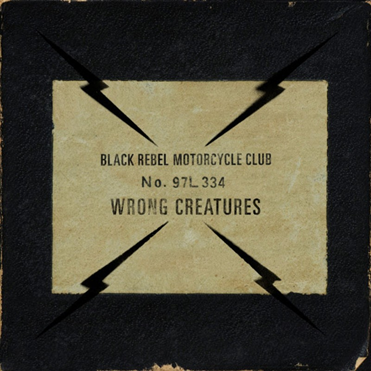 Black Rebel Motorcycle Club— WRONG CREATURES
Genre: Alternative Rock
Favorite Tracks: "Echo," "Haunt," "Spook"
Seeing Black Rebel Motorcycle Club live is like accidentally stumbling in on a garage band rehearsal and realizing the leather-clad members are definitely cooler than you. For the past 15 years, they've been building their brand of roots-revival classic rock, and if nothing else, you have to acknowledge their persistence. As a band whose music has been used to sell anything from beer to motorcycles, one can presume they're not Pitchfork-friendly, and you would be correct. But rather than evolve on their seventh studio album, WRONG CREATURES, BRMC have once again decided to stick to their guns, which is equal parts admirable and frustrating. I've been a listener of BRMC for years, and they've continually proven themselves garage rock stalwarts, unwavering in their pursuit to bring us some good ol' fashioned rock n' roll. On WRONG CREATURES, they are in no way adding anything new, but neither is a 1965 Mustang, and yet it's still cool as hell. I can't say I recommend their latest because it's virtually indistinguishable from their past work—an assembly of buzzing guitars and smoky vocals with a few killer tracks rising out of the fog ("Echo" is one of these tracks, and deserves a listen). But unless you're really jonesing for a moody, distortion-heavy rock album, you can pass on this one for now. [Claire Epting]
Verdict: Do Not Recommend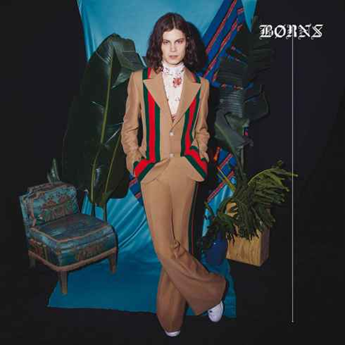 BØRNS – BLUE MADONNA
Genre: Indie Pop
Favorite Tracks: "God Save Our Blood," "Faded Heart," "Sweet Dreams," "I Don't Want You Back," "Man"
I've been a fan of BØRNS since he came onto the scene in 2014 with his EP, CANDY, and ever since, I've been curious to see where he'd land in the world of pop music. In just a few short years, it's clear he's on an upward trajectory: His catchy hit "Electric Love" went platinum, helping award him a sold out 2016 tour, television appearances, and numerous festival stops. On his sophomore effort BLUE MADONNA, BØRNS doesn't stray far from the poppy sounds of his 2015 debut DOPAMINE, but he does deliver a record that's a bit more refined. Despite some notable similarities to psychedelic dream pop acts like Tame Impala and M83, BØRNS still impresses, proving he isn't afraid to experiment with more eclectic sounds. There's a nostalgic touch in each of the 12 tracks on BLUE MADONNA, with his signature falsetto taking precedent throughout. And this time around, he's more reflective, taking us on this spiritual, soul-searching journey. On "God Save Our Blood," vocals from Lana Del Rey help to create an ultra-dreamy track all about young love and a lust for life, while on "Faded Heart," we get a bouncy, glam rock track that finds BØRNS grappling with his fate. The synth-driven "I Don't Want You Back" and the distorted guitars of "We Don't Care" show off a confidence we didn't get as much of on DOPAMINE. Overall, BLUE MADONNA is a solid record full of hypnotic melodies, poetic lyrics, and hazy synths. His psychedelic blend of pop and glam rock gives us a retro sound in all its glory, albeit significantly upgraded for 2018. [Jessica Goldman]
Verdict: Recommend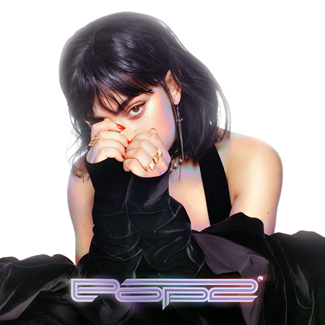 Charli XCX – POP 2
Genre: Electropop
Favorite Tracks: All of them
Charli XCX is pop's fallen angel. She tried her hand at being good, even cuddly, on her "Fancy" feature and on "Boom Clap," a song that was heartwarming enough to lead the way for the rest of THE FAULT IN OUR STARS soundtrack. Although underlining it all were hints of carmine devilry, a desire to be bad. On the Carly Rae Jepsen-assisted "Backseat," opener of her latest release, POP 2, Charli intones, "I go to parties with strangers so I can figure it out . . . / I want it all, even if it's fake," and it's immediately clear a lot has changed in the last four years. With the help of A.G. Cook, head of the gender-genre-bending label PC Music, Charli's more sinful, hedonistic urges find space to flourish on her most realized work yet.
What most pop artists would see as a chance to stunt on their ex and reap redemption, "Backseat" is stripped of any triumph, playing as a plaintive, absconding into the nightlife (not far off from one of Future's lean-soaked laments). When the narrator does find her rebound, it's anything but an emotional pick-me-up, each moment being written off after the next: "I'm wide awake, lyin' next to him and feel it all / I got a thirst for distraction that I can't take back / My fingers run through his hair / I'm grippin' at regrets." In the very least of consolation, there's nothing left to bottle up, reinforced by the closing flurry of electronic swerving, hammering, and undulation as Charli's "all alone" is looped over and over. Much of POP 2 sees Charli in this no-fucks-given mode, racked with heartbreak and trying to temper it with all the "pills and potions and terrible things" that are more commonplace in today's rap than pop. But where all the nuance comes from is the continuous battle between her guardian angels, or rather, between her past and present selves. Just as willing as she is to be with her manipulative partner ("all of the lies I just wanna believe"), she's so desperately trying to rid herself of such baggage: "Party with my tears . . . / Let 'em dry, get me high, I'll get by if I'm getting off." The shedding of the starry, docile sheen that's coated her heretofore has been completed. In that sense, POP 2 is kind of like her YEEZUS, especially with all the beautiful fracas she's steeped in. Instead of a proclamation of godly faculty, Charli simply lets us know she's "got it" on "I Got It." Less is more with such a declaration and she has the posse (Brooke Candy, CupcaKke, and Pabllo Vittar) and the booming, scraping synths and trap drums to back her up. A.G. Cook reifies this possession of her new face, casting Charli in spangling, wayward darkness and an effervescent Auto-Tune, letting us feel every emotion in every juke of her cadence. She's done trying to be another Taylor Swift or Lorde and is ready to be Charli XCX, fully embracing the more decadent connotation of those two x's in her name. [Nick Funess]
Verdict: Recommend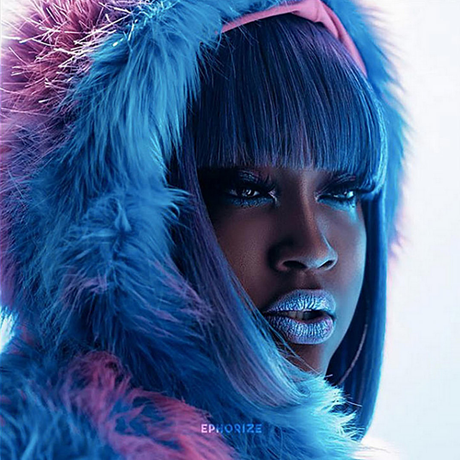 CupcakKe – EPHORIZE
Genre: Hardcore Hip Hop, Trap Rap
Favorite Tracks: "Duck Duck Goose," "Wisdom Teeth," "Crayons," "Self Interview," "Total," "Single While Taken"
I fear that my opinion of CupcakKe will sour one day—one too many of her puns will be too corny and grate on my nerves, or I will get shock fatigue from her raunchiness and it will be just gross rather than funny gross. Then the second verse of "Duck Duck Goose" happens, and I have to concede that EPHORIZE is as entertaining and engrossing as any of CupcakKe's previous work. With the exception of the unnecessary Auto-Tune that ruins the otherwise great "Exit," the music is a consistent improvement on the colorful, if generic, production of QUEEN ELIZABITCH. The Caribbean dancehall influence is still there, but the beats are generally more harsh and cold-blooded, which matches the increasingly gangsta and boastful lyrics. It's a shame that there isn't much social commentary outside of the inclusive LGBT anthem "Crayons," especially since "Reality, Pt. 4" was the best track on QUEEN ELIZABITCH. CupcakKe has instead replaced it with relationships and Beyonce-esque thrashings of some cheating bastard, but she makes it all her own with ridiculous figurative language and punchlines, balancing over-the-top and intimate as only she can. CupcakKe's personality is so unique and bizarre that she could coast on it for the rest of her career, but with EPHORIZE she has both kept and moved beyond her initial raunchy pop rap appeal, and the music has blossomed in the process. [Blake Michelle]
Verdict: Recommend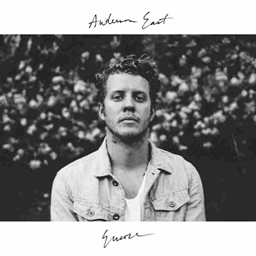 Anderson East – ENCORE
Genre:  Southern Soul
Favorite Songs: "House Is A Building," "Without You," "Cabinet Door"
Anderson East doesn't fit in a single genre box, and in similar fashion, ENCORE is a testament to that wide range. East's second album could almost be considered a group project thanks to his producer Dave Cobb, with additional contributions from:
Chris Stapleton ("King for a Day," "If You Keep Leaving Me")
Avicii ("Girlfriend")
Ed Sheeran and Snow Patrol's Johnny McDaid ("All On My Mind")
Ryan Adams's beautiful guitar riffs on "This Too Shall Last"
Though it seems like a big step up from his 2015 debut, DELILAH, the star-studded bill is the only noticeable difference from his first record.
The problem is that East is an amazing lyricist (as proved by his pre-label demos) but this doesn't carry over in the studio—especially for ENCORE, on which some of the clichés are particularly cringeworthy (we get it, the sun rising and the sky being blue are sure things). If all you've ever heard is DELILAH and ENCORE, East will seem like any other mainstream schmo with catchy lyrics and a unique style. Truth be told, he can do much better, and his voice and skill deserve better too.
Some songs are entirely skippable. "Surrender" sees him belting right out of the gates in the first chorus and never changing the volume. We can vote this one most likely to have lyrics misheard by fans. Nevermind "Girlfriend," the weakest song by far, coming off as a repetitive pop hit despite his raspy twist. The songs worth mentioning—but not necessarily favorites you put on repeat—are the covers of Ted Hawkins's "Sorry You're Sick" and Willie Nelson's "Somebody Pick Up My Pieces." East turns these rather slow, humdrum originals into refreshed, upbeat remakes. There is one true pièce de resistance on ENCORE and that is the grand finale, "Cabinet Door." Its raw honesty gives us what an unfiltered Anderson East album might be like—it might even almost makeup for "Girlfriend."
TLDR: ENCORE is an album you listen to when you crave a gravelly, soulful male voice set to blues-y, and at times gospel-infused, music. (Or, perhaps, if you're interested in understanding how a goofy kid like Anderson East ended up dating Miranda Lambert for the last two years.) All in all it's a solid second album for this Alabama native. Fingers crossed East doesn't sell out so that he can show off his mad songwriting skills in the next album. [Liliane Neubecker]
Verdict: Recommend
Francis and the Lights – JUST FOR US
Genre: Baths Remixing Phil Collins Vocals For A James Blake Knockoff
Favorite Songs: lol
I admittedly don't know much about Francis and the Lights, the decade-old musical project by R&B artist Francis Farewell Starlite. Here were the things I knew to be factual before pressing play on their end-of-the-year surprise release:
He sometimes collaborates with Bon Iver's Justin Vernon
He was on Chance the Rapper's "Summer Friends"
Pusha-T signed him to G.O.O.D. Music last summer
So beyond obsensibly acting as a soulful aesthetic on a few notable hip hop tracks and being a rap-friendly soul artist with receipts, I knew very little about Starlite's music, and having listened to JUST FOR US, I feel like I know even less. Here are things I WISH I had known going into this 10-track album:
By himself, the guy just sounds like Phil Collins. He doesn't have next-level soul vocals like other similar hip hop-adjacent musicians (Anderson .Paak, Syd, SiR), it's just Baths producing the vocals from the TARZAN soundtrack.
Musically speaking, he makes music that lands somewhere between the sparse synth genius of Sylvan Esso's last LP, WHAT NOW, and the catchy production qualities of Chance's COLORING BOOK, but somehow lacks the depth or intrigue of both those projects.
His music is NOT fun.
Starlite is a dumb last name and that can't be real.
This album was not for me—and knowing what I know now, it probably never was. That one's on me. Do your homework, kids. But JUST FOR US tries to be groovy and fun, but those attempts read like your childless uncle who wears cargo shorts and plays POKEMON GO because he thinks both those things are, in his words, "hip." "Tear It Up" and the Vernon-assisted title track try and fail to inspire something that resembles carefree funk, and the rest of the album's songs are too sparse for their own good, shells of simplistic, boring beats and Phil Collins-lite vocals that are devoid of happiness and tiring to get through. I hated this experience. I think I hate Francis & the Lights. But, at the very least, I think I've gained a newfound respect for Phil Collins. [CJ Simonson]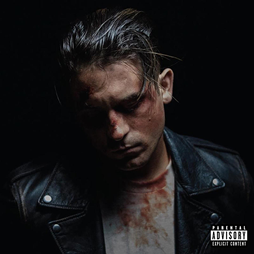 G-Eazy – THE BEAUTIFUL & THE DAMNED
Genre: Pop Rap
Favorite Tracks: "Leviathan (featuring Sam Martin)," "Mama Always Told Me (featuring Madison Love)"
Do you remember the name of G-Eazy's big hit? No? There's no reason to devote brain space to this GQ model-turned-rapper who has way too much emotional baggage and way too little levity, charisma, or self-awareness. Disposable pop rap has a place in this world, and G-Eazy has jumped on a few decent beats in his career, such as "Random," when he isn't embracing the latest trends. However, he does not have the ability to sell one personality, let alone the two that make up this 20-song, 74-minute concept album. See, his astrological sign is a Gemini, so he has two halves to his persona; this is the only slightly clever wordplay on THE BEAUTIFUL & THE DAMNED. It was nice of G-Eazy to have the opener be a perfect indicator of the rest of the album: a dark, commercial beat with sparse melodies that blend into one another, a guest chorus with little character that could have been written or performed by anyone, and G-Eazy alternating between dull flexing and unconvincing self-doubt with a mumbly flow that made me mistake "quit" for "clit." There's this plastic, manufactured sheen to so much of the writing and music that the moments that could have been affecting, like the closing message to his past self or an inclusive empowerment anthem, ring hollow because they follow an hour of monotony. I don't doubt that G-Eazy has struggled in his life, but he's so bad at translating that to his music. THE BEAUTIFUL & THE DAMNED is too meticulously crafted and focus-grouped to be raw or emotional, yet filled with too much melodrama to be fun. Props to cutting ties with H&M over that racist ad, at least. [Blake Michelle]
Verdict: Do Not Recommend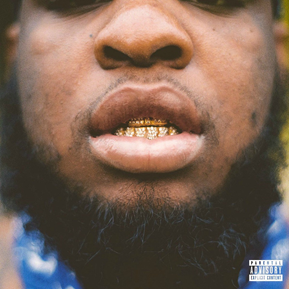 Maxo Kream – PUNKEN
Genre: Trap Rap
Favorite Tracks: "Capeesh (featuring Trippie Redd)," "Bussdown," "Beyonce (Interlude)"
Hmm. I really wanted to like this more than I did, especially considering what an explosive discovery #MAXO187 felt like back in 2015. But I feel that, as with many of those that came before him, the Houston-based Maxo Kream misjudged his own zeitgeist, releasing an official full-length when the iron is nowhere near as hot as it once was. Kream's "thing," as it were, has always been a dichotomous propensity for combining razor-edged trap bombast with spacey, minimal beats that don't quite take a page from the cloud rap handbook, but certainly tiptoe around it. That general ethos and aesthetic is still present on PUNKEN, although regrettably diluted, especially towards the latter half, but at this point I've heard it all before. Kream's gravelly oeuvre is initially captivating, but quickly retreats to making use of the requisite trap toolkit before it can ever manage to do anything idiosyncratic: over-enunciated delivery that borders on barking, hard-hitting lyrics about unrepentant killing and womanizing, and an unrelenting curation of infallible street sensibilities. Don't get me wrong, there's still highlights here, with the Trippie Redd track being as much inebriated, breezy fun as expected and booming low end carrying cuts such as "Beyonce (Interlude)" to the finish line, but for each of those there's the utterly forgettable "Astrodome Pt. 2" or "Love Drugs." In many ways, the thing that leaves an unsavory finish on the patina of PUNKEN is the fact that it feels fundamentally neutered; I'd never guess that this was released through Maxo's Kream Clicc label, as it instead comes across as a victim of studio interference and oversight. It's a damn shame, but I'm afraid PUNKEN is entirely skippable, and I'm not sure if there's anything here that suggests Kream will ever be more than a competent feature artist. [Thomas Seraydarian]
Verdict: Do Not Recommend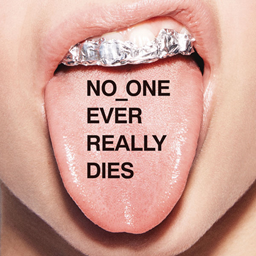 N.E.R.D. – NO_ONE EVER REALLY DIES
Genre: Pop Rap, Experimental Hip Hop
Favorite Tracks: "Lemon (featuring Rihanna)," "1000 (featuring Future)," "Don't Don't Do It! (featuring Kendrick Lamar)," "Rollinem 7's (featuring Andre 3000)."
It goes without saying that Brockhampton dominated the musical landscape in 2017, but I always felt somewhat uneasy about all the comparisons that flew around tying them to Odd Future. From the beginning, N.E.R.D. felt like a much more honest reference point: both groups possess a zany, devil-may-care attitude towards incorporation of influences and a willingness to stretch out as much as possible within the parameters of hip hop. NO_ONE EVER REALLY DIES, N.E.R.D.'s return to the scene after seven years, is by no means a perfect album, but it comfortably fits within the lighter, evergreen, youthful antics of 2017 hip hop in general. If nothing else, you can't easily claim that Pharrell and company aren't having one Hell of a good time, and the barely restrained smile that cracks through each and every track is ultimately what makes the effort so enjoyable. While anyone who's been subjected to "Happy" knows that Pharrell is more than comfortable operating in the realms of pop and R&B-lite, NO_ONE EVER REALLY DIES thankfully has quite a layered, occasionally even jagged background of synth-heavy, dance-oriented production to keep things fresh and far more daring than expected. Juke and footwork reign supreme on album highlights "1000" and "Rollinem 7's," and it's hard to pretend the relentless vocal chops and manipulations of a track such as "Kites (featuring Kendrick Lamar and M.I.A.)" would have been possible without the catalogue of DJ Rashad. While the steady pulse and crunch of a track such as "Deep Down Body Throat" falls flat, other tracks such as "Voila" (by far the most interesting use of Gucci Mane in recent memory) hit a lilting, summery pocket that wouldn't be possible without the inquisitive organ licks and conversational guitar chords ripped right from the rock handbook. And that's not even to mention the longer-form tours through several different musical ideas as espoused on "ESP" and "Lightning Fire Magic Prayer," the dance-punk of "Secret Life of Tigers," or the blistering and endlessly groovy bite of the explosive opener. The long and short of it is that there's an abundant and nearly manic energy at the core of NO_ONE EVER REALLY DIES, and while it occasionally yields a product that's too scattershot and schizophrenic to fully land, for an act approaching on "legacy" status, it's refreshing to hear some unremitting creativity still firmly at play. [Thomas Seraydarian]
Verdict: Recommend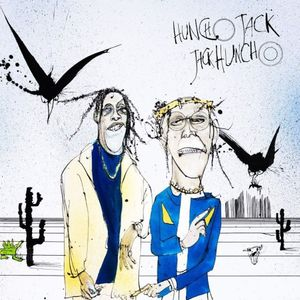 Travis Scott and Quavo – HUNCHO JACK, JACK HUNCHO
Genre: Trap Rap
Favorite Tracks: "Modern Slavery," "Motorcycle Patches," "Saint"
In a year riddled with big name collab mixtape flops, Travis Scott and Quavo thought it would be a good idea to end 2017 by perpetuating the disappointment. HUNCHO JACK, JACK HUNCHO is a 41-minute album of songs that all sound roughly the same and are all about being a rich rapper. Were I still 17, this would have probably put Travis and Quavo in my top 10 for the year, but listening to big name trap artists as a young adult continuously reminds me that almost anything is better than hearing about some dude's Gucci bag. When I saw that there was a track titled "Saint Laurent Mask," I had a feeling that I had outgrown this album before I'd even listened to it, and I was not wrong. The entire time I yearned to personally tell Quavo that talking about being bougie doesn't improve anyone's day, it just bums people out that they're not as good at consumerism as a hit rapper. I have no doubt that Travis Scott has "motorcycle patches on his jacket" and I'm sure that he also frequently "whips money out the plastic," but other than providing a soundtrack to an awkward Friday night party, the tracks on HUNCHO JACK don't really serve a deeper purpose. HUNCHO JACK is especially disappointing because it's the first mixtape Scott has put out since his possibly good (no one I know can seem to decide whether or not they like it, myself included) sophomore album BIRDS IN THE TRAP SING MCKNIGHT. Unlike Quavo, who practically drops a guest feature a day, Travis is more elusive, and new material from him of any quality is guaranteed to stay on repeat for me. It's a bummer that I keep listening to tracks off of HUNCHO that I know are lackluster and redundant just so I can get my fix of fresh Travis adlibs. All of its vapidity aside, HUNCHO JACK is at least redeemed by some excellent Ralph Steadman album art. Hopefully the trap-ification of the Fear and Loathing aesthetic will continue into 2018, as it looks a hell of a lot better than the art on Quavo's other releases. [Ted Davis]
Verdict: Do Not Recommend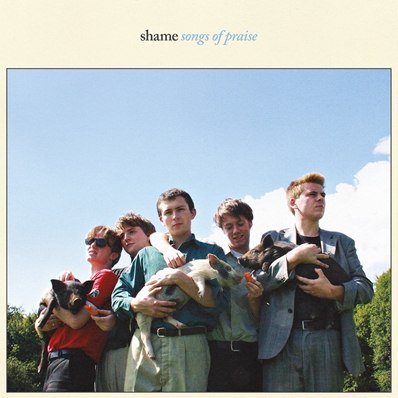 Shame – SONGS OF PRAISE
Genre: Post-Punk, Indie Rock
Favorite Tracks: "One Rizla," "Tasteless," "Angie"
Admirably, Shame's debut album, SONGS OF PRAISE, manages to sidestep the redundant nature of most modern post-punk by infusing innocent pop-friendly ideas in otherwise dark, crunchy guitar riffs and punishing drums. Vocalist Charlie Steen plays the role of brooding frontman well, his strained howls on opener "Dust on Trial" providing an accurate and piercing reveal of what the album has to offer. But Steen's vocals pair beautifully to the restrained intensity of the music, finding ways to infuse sweeping Gallagher-ian Britpop hooks into songs that remain fairly downtrodden; "One Rizla" riffs like if Ian Curtis fronted Catfish and the Bottlemen, "Friction" carries with it that British holier-than-thou rock swagger, and "Lampoon" and "Tasteless" each soar with stadium rousing fun amidst grinding and mysterious instrumentals. Shame aren't quite as dynamic or explosively raw as Protomartyr were when they arrived on the scene, but the UK band offer a palatable and diverse selection of songs that give SONGS OF PRAISE tremendous flow. The move between emotionally grounding, intense punk and melodic, big room rock music shows a band capable of broadening their music but choosing instead to explore digestible hooks rather than grimy snarls. In many ways, that the band is so over-groomed is their greatest downfall, delivering appealing rock music that never quite feels essential or explosive. Shame's debut is an excellent offering, a varied and colorful 10-song collection that offers tons of replay value, but in ways both good and bad it sacrifices astonishment for agreeableness and can feel marginally hollow because of it. [CJ Simonson]
Verdict: Recommend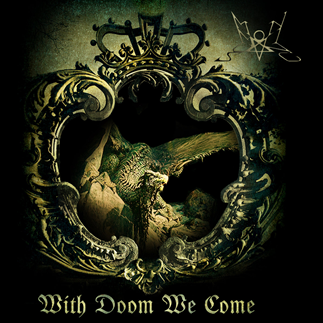 Summoning – WITH DOOM WE COME
Genre: Atmospheric Black Metal
Favorite Tracks: "Carcharoth," "Silvertine," "Night Fell Behind," "With Doom I Come."
If there was any metal band to soundtrack a medieval epic, preferably one in the Tolkien Universe, it would be Summoning. Being that Tolkien's work stands as their primary influence, they've always focused on atmosphere and world-building, looking to immerse rather than abrade. After a five year hiatus, they continue doing what they do best on their eighth full-length, WITH DOOM WE COME.
As far as black metal goes, Summoning is never overwhelmingly esoteric, utilizing various instruments from horns to keyboards to create plangent and even triumphant dirges, usually ones that you could envision accompanying an advancing army or explorers on their most daring adventures. "Silvertine" tells the story of one man braving the elements, sonorous war drums playing like "the stormy winter gale" that threatens his search for shelter "on the mountain's highest ridge." Angelic voices in the background ride along the crackling static of an overdriven guitar, one that made appearances on many a black metal album (read: FILOSOFEM) in the '90s. With its droning yet melodic guitar intro, the war paean "Night Fell Behind" almost sounds like something that would appear on a Burzum album, but with higher fidelity and less German. While snare drums and horns echo the sounds of battle, the more earthly tones parallel the sublime nature which stages it: percussion strikes like thunder, droning guitars lay out the field among them, clinking tambourines make for the impending rain. Lead singer Protector shouts, "And hero-like to die!" as the fearless general leading his troops into an honorable death.
While raspy as all hell, Summoning's frontman has some rangy vocals and can occasionally sound poppy, even as funeral arrangements surround him. Closer "With Doom I Come" has him spouting lyrics of, "shadowy shapes did stare and roam" and, "before the sun and moon we know / Were lit to sail above the world" in an almost ebullient manner, just as rousing as were it from any classic headbanger. Of course it's still brought back into niche with the choral, Viking-like chant of the ending refrain and the solemn woodwinds and percussion that carries it. In any case, WITH DOOM WE COME is a formidable return for the black metal cognoscente and an even better companion piece for any of you catching up on your fantasy literature. [Nick Funess]
Verdict: Recommend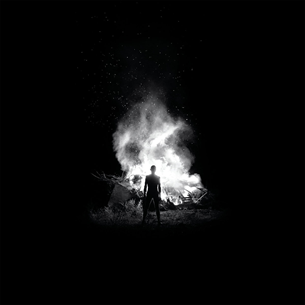 Typhoon – OFFERINGS
Genre: Indie Rock
Favorite Tracks: "Rorschach," "Chiaroscuro," "Empiricist," "Beachtowel"
I gave OFFERINGS a listen for the same reason any respectable person would—because I wanted to cry my eyes out. After all, it's probably alternative music's most blatantly sad album since The Antlers' HOSPICE, in which Peter Silberman relayed a toxic relationship through the metaphor of losing his girlfriend to terminal cancer. Telling the story of a man in a hospital as he slowly loses his memory and, in turn, his identity, OFFERINGS is an album best listened to with attention. It demands it, with its opening spoken phrase: "Listen. Of all the things you are about to lose, this will be the most painful." It's quite macabre, but to its credit, the carefully-crafted orchestrations rise up to the gravitas of the subject. At times they are exceedingly lulling, others downright assaulting. Smart, insightful lyrics are the adhesive that keep the sprawling soundscapes together. Touching upon our saturation of knowledge in the digital age, Kyle Morton sings on second track "Rorschach," "Eyes on the screen / We have all the information now, but what does it mean?" Connecting today's influx of information with memory loss is a dense, albeit sophisticated topic, and it's one that Morton jumps into head first.
This is just a personal preference, but I feel like I've reached a point in life where I don't want to be emotionally destroyed over a singer's imagined illness. Typhoon's earlier work shone with authenticity because the subject matter came directly from Morton's compelling and shocking life experiences with childhood lyme disease. And recently, there have been some incredibly poignant albums dealing with real personal tragedy (Mount Eerie's A CROW LOOKED AT ME, for instance) that fill this category. There's something to be said, though, for Morton's dedication to storytelling and his commitment to making it come alive. He's earnest in his attempt to capture something so difficult to grasp, a profound sadness with a ribbon of hope laced through it. Typhoon has proved with OFFERINGS that if you're going to go for it, you've got to do it with gusto. [Claire Epting]
Verdict: Recommend