MARVEL'S LUKE CAGE Season One Review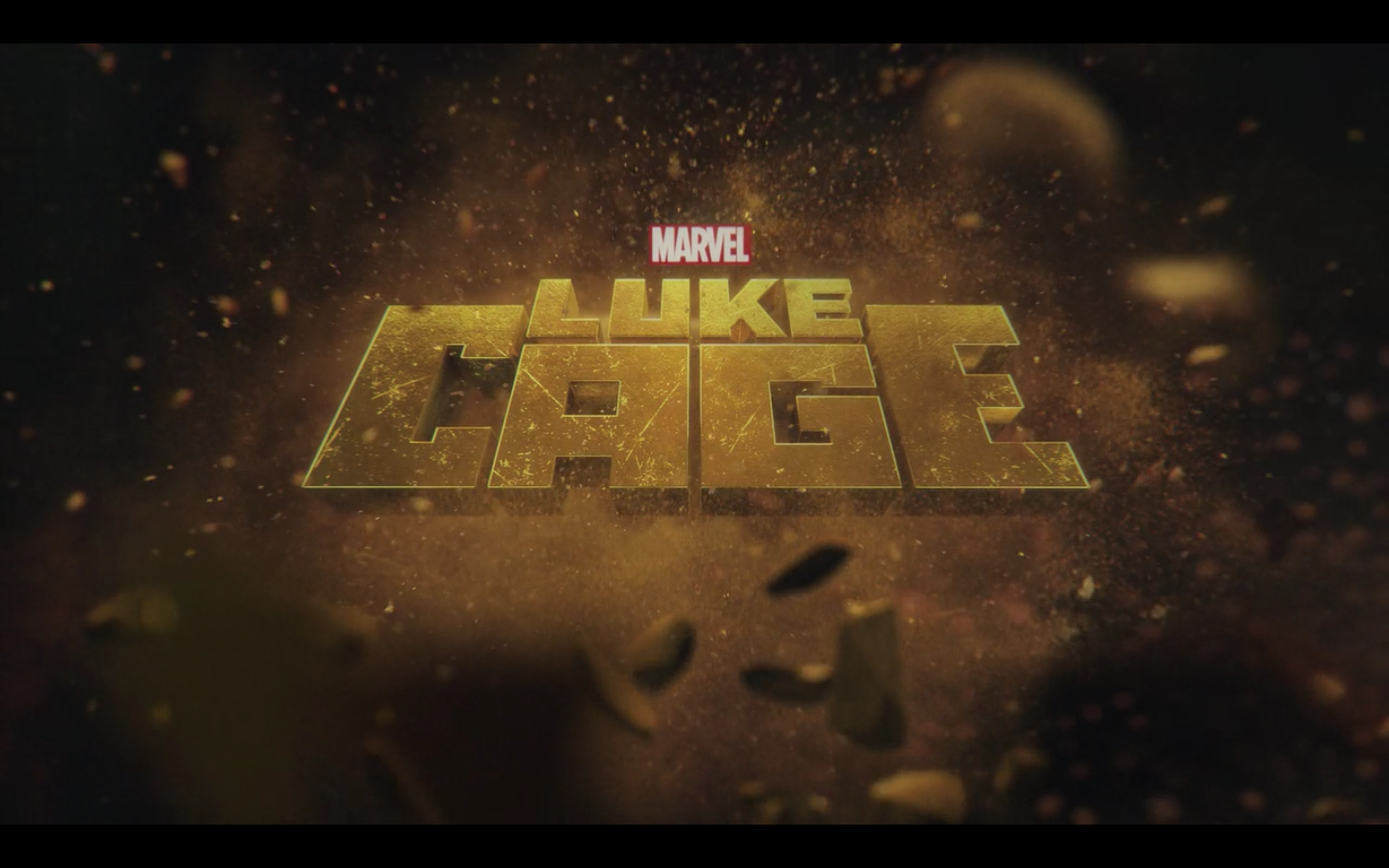 MARVEL'S LUKE CAGE is lackluster in comparison to Marvel's previous Netflix forays, but you should still watch it. Why? While the story and writing suffer from some missteps, LUKE CAGE marks an important step forward for Marvel and the entertainment industry. Luke Cage is the first black title character in the Marvel Cinematic Universe in nearly 20 years (Blade was the last in 1998). Though the Marvel Comic Universe is known for its diversity in characters (one of their recent series features a Muslim Pakistani-American girl as Ms. Marvel) and socially-conscious storylines, Marvel Studios has had trouble casting people other than white guys named Chris in their blockbusters.
All signs pointed to the resounding success of LUKE CAGE, from Mike Colter's lauded performance in JESSICA JONES as the recurring character of Luke Cage, to the very effective overlapping of storylines and characters between JONES and both seasons of DAREDEVIL. Marvel and Netflix attempted to capitalize on the popularity of Colter's Cage from JESSICA JONES, but their decision to fast track LUKE CAGE sacrificed the integrity of the story and hurt the series. The release of LUKE CAGE was meant to continue the momentum towards THE DEFENDERS, which will bring together Jessica Jones, Daredevil, and the yet-to-be-introduced Iron Fist in 2017. Despite so much promise, MARVEL'S LUKE CAGE is a weak addition to the Marvel Cinematic Universe.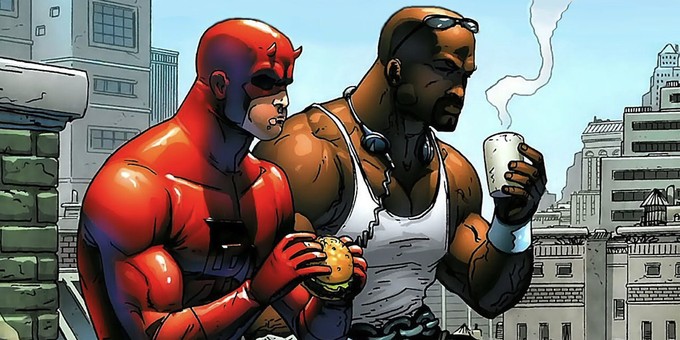 Or 13 episodes of just this would work too
LUKE CAGE deserved to be excellent. The larger ideas that run throughout the series are important to the characters but even more important to the city of New York and the country as a whole. Racism, police misconduct and brutality, and segregation are just a few of the all-too-relevant topics that permeate the material. One central theme is the importance of family and historically black communities. Another is the acceptability of "the n-word" in the black community. These topics make many uncomfortable, which is an excellent argument for the need to portray and discuss them more often. Telling stories about black characters in America today provides built-in discourse for the general public. Hopefully, LUKE CAGE will inspire more networks to invest in similar series.
These themes form a complex and nuanced background environment for LUKE CAGE, but when called upon to explore his story, context and emotional logic are sorely lacking. A large reason for this is the exceptionally brief acknowledgement of the events that transpired in Luke Cage's life regarding Jessica Jones. It seems that LUKE CAGE takes place not long after he had a brief sexual relationship with Jessica, blew up his beloved bar (which he owned) while mind-controlled, and then attempted to kill Jessica (also while mind-controlled). But a brief two or three lines writes off this recent past, despite the fact that viewers of JESSICA JONES will be very confused when he begins to act like a criminal on the run (which he does turn out to be) because he was portrayed as the wholesome, grieving widower in JESSICA JONES. Sure, these things can exist simultaneously, but it was confusing to begin LUKE CAGE with a shrug and a, "yeah, my rebound girl shot me [in the head with a shotgun] but I'm ready to move on," with no reference to his ruined livelihood at all. And how does he do any business if he now has to be so careful that he has to beg to be paid under the table in cash at his new jobs? The questions begin to pile up as soon as the first episode starts and never stop.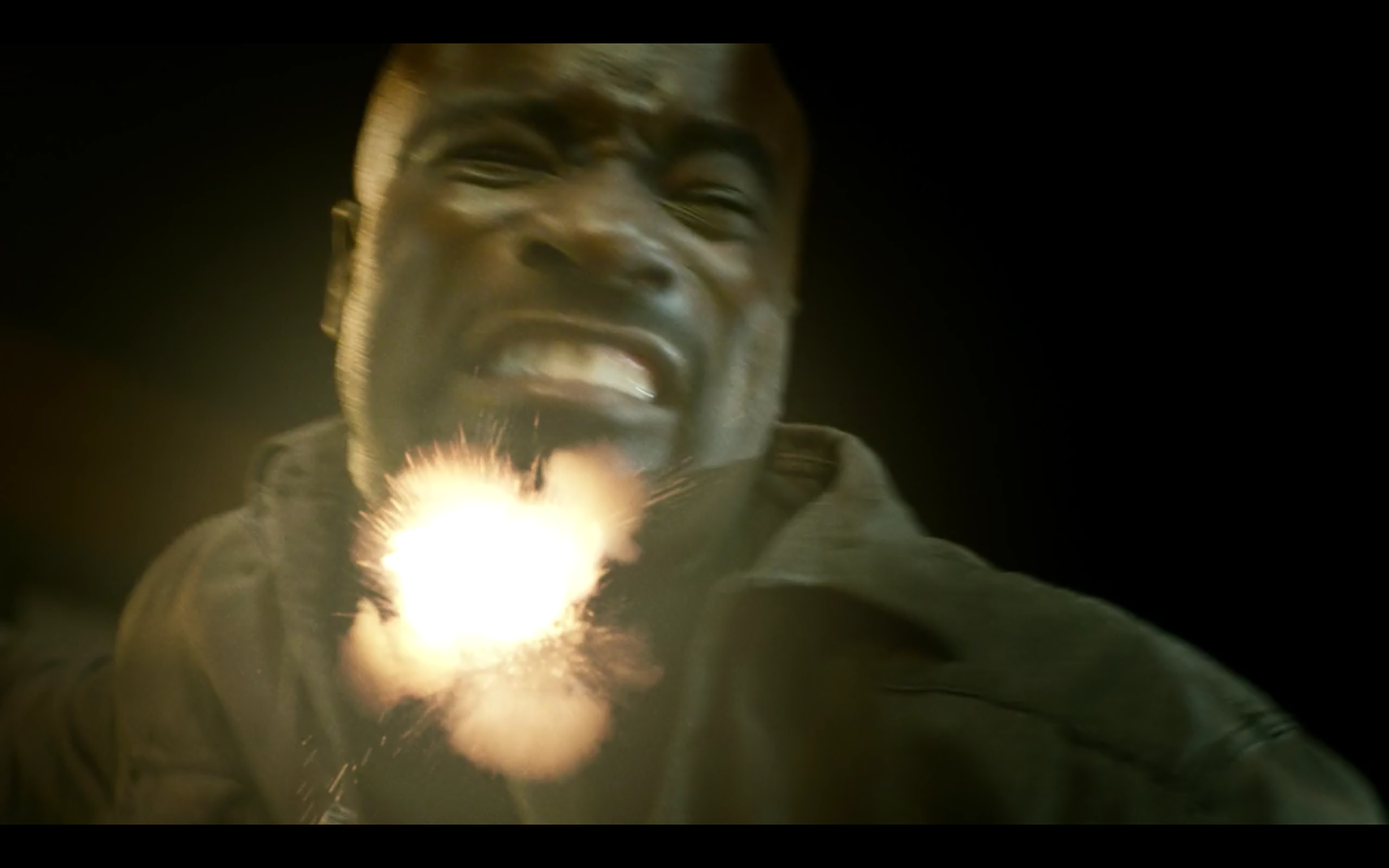 How do you move on so quickly from THIS!?
Image Source: Screenshot from LUKE CAGE
As with Luke's former bar and recent past, context is a constant issue for LUKE CAGE. Mid-pilot, the character of Shades is introduced as some sort of gangster adviser, and he mentions how he's just gotten back from Seagate. Which is a prison. Which the audience doesn't learn until the SIXTH episode. Without knowing it's a prison, it sounds like this guy is spewing some sort of comic technobabble, becoming absolutely meaningless in the process. It is almost as if they forget what they've introduced to the audience and what they haven't. Such lack of context is another recurring problem. The only way I managed to realize what he was saying was to go back and watch the pilot after finishing the series, which I had to do because I was still very confused due to multiple lapses in context.
Similarly, in the first episode, the detective (named Misty) who eventually begins to suspect Cage for a series of plots, is sitting at a bar in the establishment where Cage works. As Cage serves her drinks, they establish a rapport, but during the whole scene Misty is watching the VIP section of the club where the owner, the gangster Cottonmouth, sits. Though Cage keeps asking her why she's staring at Cottonmouth, she never explains, neither then to Cage nor later to the audience. Is she staking out the club? Is she on an assignment? Is she just a frequenter of the club? Her suspicion of Cottonmouth doesn't begin until the day after she is at the club, so why is she already watching him? The audience shouldn't have to assume to this degree.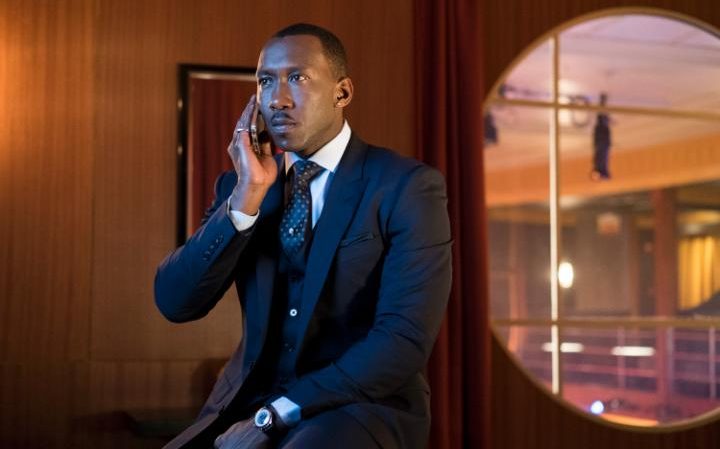 Though to be fair, if I were in a room with Mahershala Ali I'd stare at him too <3
The character of Cottonmouth proves to be a diamond in the rough. Ali's villain is the perfect balance of terrifyingly sociopathic and comfortingly human. Of all the characters in LUKE CAGE, Cottonmouth is the best defined and well-rounded. Through the series we learn of his roots and childhood aspirations, his volatility and his pride. While most of us cannot imagine beating someone to death with only our fists, Cottonmouth does this without flinching, then sits down at his piano to play a beautiful improvised melody, still spattered heavily with blood and deep in introspection. We get a full picture of the compassionate, musical boy who was forced to inherit the cruel family business. Cottonmouth's background has a strange universal identification to all our lives, as Cottonmouth was molded and shaped by his guardians into what they desired him to be, just as we all are (though most are not encouraged to become murderers). Ali's Cottonmouth outshone the cast in any scene he was in and single-handedly carried the series, making up for the foundation the rest of the characters lacked.
LUKE CAGE is worth the watch despite its issues because of its certain impact. It's cinema like LUKE CAGE that will mean that children of color can finally wear Halloween costumes of heroes who look like them, discouraging the rampant white-washing that Hollywood has practiced since its beginning in the process. LUKE CAGE unswervingly addresses the systemic oppression and its consequences, from police vs. community vendettas, to teenagers who turn to guns and robbery for a quick payday. Most importantly, these issues aren't painted as a neighborhood problem, or a state problem, nor black nor white: It is everybody's problem, and whether you know it or not, you are involved and your actions matter.
This caption isn't a joke: the LUKE CAGE hoodie honors Trayvon Martin and challenges the stereotype. Art IS important.
I hope that Marvel will take its own advice imparted by the sage of the series, "Always forward, never backward," and build on the positive parts of the first stumbling season. The ingredients for a great series are all present. The most powerful part of the series is the image of a black man in a black hoodie who is a savior, not a threat. It is an emotional image for the viewer — no matter their color — and grows ever stronger, as that hoodie is riddled with bullet holes again and again. In the current climate of fear and mistrust between minority communities and police, we need more shows like LUKE CAGE that address the subject head-on. As one character says in the show, "Who would have thought a black man in a hoodie could be a hero?" Perhaps few would before LUKE CAGE, but many surely will now.
Verdict: Recommend