COME ON AND SLAM by Sledding With Tigers
Genre: Folk-Punk, Indie Folk
Favorite Tracks: "Take it From Me, Michael Jordan"
At the beginning of 2015, had you put Rick Rubin, Stephen Hawking, and a group of bloggers culled from the annals of Rate Your Music in a room together and asked them to predict which artist would be most likely to release a concept album about the 1996 classic film SPACE JAM, they would have told you that artist would have to be Lil B. The BasedGod would drop his mixtape unannounced and it would be 300 tracks long. Granted, the titles of most of those tracks would be "Bitch I'm Bugs Bunny", "Bitch I'm Bill Murray", "Bitch I'm Bugs Bunny Pt. 2", "Bitch I'm Michael Jordan", and "Bitch I'm Bugs Bunny Pt. 3 (BASED FREESTYLE REMIX feat. Chance the Rapper)". Even so, it would be his most prolific work yet and would gain widespread approval, from both critics and fans alike.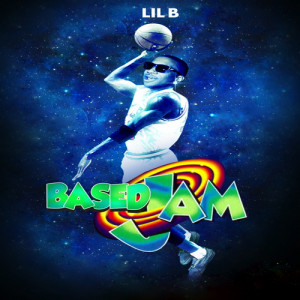 Completely unrelated, believe it or not
Alas, the BasedGod has been beaten to the punch of creating the perfect tribute to a movie that features a psychotic duck, Bill Murray, a gender-fluid rabbit, and NBA legend Michael Jordan. Completely out of left field, Sledding With Tigers, a much adored folk-punk band based in San Diego, have released their brief but triumphant tribute to one of the strangest films in American pop culture. Sledding With Tigers have been perfecting their sound as a folk-punk act consisting of one combination or another of guitar, banjo, ukulele, and violin since 2010. Their songs generally tend to focus on struggles with self-loathing, anxiety, mental illness, and an attempt to be happy in spite of these things. Lead singer Dan Faughner's raw vulnerability and sense of humor are what make the band truly memorable.
COME ON AND SLAM is a silly yet sincere examination of many of SPACE JAM's key scenes set to ridiculously catchy melodies, a perfect culmination of the sound and style the band has been developing over the last five years.
The album somehow manages to make you identify with Swackhammer, the absurd alien antagonist who wants to enslave the Looney Tunes. It reminds you how ridiculous it is that Michael Jordan wants to quit basketball and play baseball, AND how insane it is that Bill Murray somehow gets to play basketball at all in the movie. Overall, it perfectly satisfies the millennial burning need for nostalgia, taking something great from childhood and looking at it from an ironic "adult" perspective to make it bittersweet and hilarious.
The tracks range in style from a mariachi opener, complete with horns ("Retirement"), to soulful solo guitar and voice tracks like "Aliens Exist 2: Swackhammer's Lament"; featuring the lyrics: "This is not how I expected my life to turn out, I'm overweight and lonely, there's no doubt, and maybe if the Looney Tunes were here, Oh I could stop living my every single day in fear". The best track on the album, "Take It From Me, Michael Jordan" somehow manages to take the silliest plot point in the movie, Bill Murray's burning desire to play basketball in the NBA, and turns it into a so-sincere-that-it-hurts apology from Michael Jordan to Bill Murray about Jordan's conviction that Bill Murray will never, ever, play basketball professionally.
The story behind the album is as endearing as anything else Sledding With Tigers does. The Che Cafe Collective, a long celebrated punk music venue and autonomous social center located next to University of California San Diego, has been under threat of being shut down by the city of San Diego. A pretty remarkable effort to occupy and preserve the space has been underway for over 100 days now. At one point, a petition was circulating to demand that the venue be allowed to remain open, and Sledding with Tigers tweeted the link, saying that if the petition received a thousand retweets, they would record an entire album about Space Jam. The thousand retweets happened WAY faster than expected, and Sledding with Tigers dutifully lived up to their promise. This story is a great way to understand the way that the band operates, putting out sweetly silly music with intentions of helping the people around them as much as possible. It's a very different way to approach punk music, but ultimately, a pretty fantastic one.
Verdict: Recommend