CITY OF NO REPLY by Amber Coffman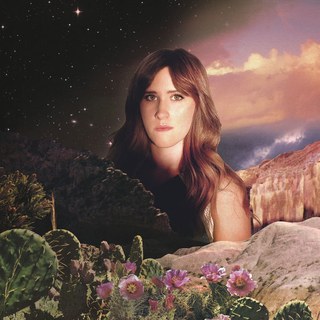 Genre: Indie Pop
Favorite Tracks: "All to Myself," "No Coffee," "Dark Night," "City of No Reply," "If You Want My Heart," "Brand New"
Few romantic relationships within bands have produced music as colorful and avant-garde as Amber Coffman's and David Longstreth's. In their most acclaimed work, Dirty Projectors would not be so without Coffman's airy soprano croon ornamenting Longstreth's heavy instrumental textures. This balance tamed what would otherwise be a mess of loops, bleats, and esotericism. While Longstreth's recent solo endeavor, still under the band's name and in fact self-titled, proved to be exhilarating and on-brand despite the breakup, it is nevertheless an isolated perspective on an experience impossible without two players. Likewise, the blatant specificity of its storytelling is cloy without the facts of the album's context. CITY OF NO REPLY appropriately fills in the narrative gaps inherent to Longstreth's confessional, but better yet stands in unflinching solidarity as both a solo debut for Coffman and an ode to finding comfort in independence among the ashes of a breakup.
Although CITY OF NO REPLY elicits proper respect as her own personal project, Coffman's personal and musical pasts are an immutable force on this album that simply cannot go ignored. Borne out of her intimate relationship and professionally collaborative experiences with Longstreth, there is no secret where the work is coming from. Longstreth himself co-wrote, produced, and played on various tracks on the album, and who better to complement Coffman's voice and musicianship than the guy who wrote her "Stillness is the Move"? Unsurprisingly, Coffman's voice effortlessly stretches to its end-ranges atop buoyant experimental pop/rock tracks, all painted with elements rightly considered essential to Dirty Projectors: lush harmonies, intricate drum patterns, Caribbean and West African beats, R&B stylings, and a myriad of electronic flourishes. But where Dirty Projectors fail to deliver in cleanliness and intelligibility, Coffman presents tracks that are inarguably more accessible than her alma mater for their lyrical candor and humble—though rich—production. Even as one of the band's poppier albums, DIRTY PROJECTORS is very involved, demanding a lot of the listener to sift through all its layers and its circumstance. Certainly, one cannot reduce CITY OF NO REPLY to mere easy listening, but it is undoubtedly more palatable, succeeding in its intent without unnecessary spectacle or contextual prerequisites.
What adds to DIRTY PROJECTORS' comparative pomp and circumstance is Longstreth's commitment to aggressive self-reflection. Narratively, his lyrics on the album often play with perspective, creating a confusing inner monologue if you lose attention for too long. Coffman's story is far less condemning, and overall more optimistic. In this way, deciphering her vulnerabilities when she expresses them is not so exhausting for the listener. This seems natural considering that, thematically, the album is about discovering contentment in aloneness instead of analyzing the private, emotional epic of a breakup that characterizes Longstreth's account. There is not necessarily a good or bad version of the chronicle between the two albums—it's but a matter of musical taste—though in a thematically meta demonstration, CITY OF NO REPLY stands alone as tall as its architect despite the opportunity for comparison to her counterpart's construction.
"There's a voice inside of me, / And it's time to listen"—Coffman opens the album with this tenacious proclamation as a doo-wopping love song to herself in a time of restlessness. "All to Myself" is the fundamental thesis for what follows. Lyrically, her assertions are unmistakable, leaving us with little question about her thoughts and affectations. Whether by necessity or not, it seems important to be so candid in order to prevent her point of view from getting swallowed up by the pageantry of DIRTY PROJECTORS; to be able to do so without sounding cheesy or disingenuous is testament to Coffman's sincerity as a storyteller. Altogether recollecting the loneliness she feels in and out of the relationship, and determinedly reminding herself of her powerful individuation, Coffman succeeds as a lyricist because there is no doubt about the honesty in her words. Thus, "All to Myself" is the perfect setup to listen through CITY OF NO REPLY, giving us confidence in the security and softness of a narrator who is describing some of her hardest times—brokenness can always turn into healing.
Despite the album's heartbreak, tracks like "No Coffee," "Dark Night," and "Under the Sun" are disguised in a jaunty, pop sheen. Acoustic guitar shimmers atop a groovy bassline on "No Coffee," swinging the song into a gilded sorrow as keys and saxophone playfully riff in the final chorus. On this note, "Dark Night" drives into an industrial entanglement of tropical synths and drum machines as she declares both loyalty and perseverance—"And baby when the future calls / Pick up and talk to it / Don't hesitate / Watch your world blossom and grow." While "Under the Sun" warbles as a more traditional beach rock song, many other moments on the album exhibit production that is simultaneously subtle and dense. The title track (or, "ghosting," as we like to call it) is especially exciting for its fusion of Caribbean and Latin elements, with a chorus melody strangely reminiscent of Shakira's "Hips Don't Lie." Flugelhorns and organs are mere accessories to the song's thick, rhythmic drumming. These kinds of production details make CITY OF NO REPLY textured without ever becoming sonically overwhelming—our ears are always tuned to Coffman's tender melodies first and foremost, and the rest is carefully prismatic with various horns, synths, keys, and strings.
Although the more upbeat tracks are merrily danceable, CITY OF NO REPLY especially shines on its ballads, which thrust us into an aching, solo sway. One of the album's singles, "If You Want My Heart," is a luxurious plea for her lover "to come through the door." Beginning with a simple bassline, the song becomes peppered with marimba and organ before swelling and stirring into a bridge that stings with longing. Likewise, "Brand New" is a slow throb, with electronic flickers and a gentle horn interlude. The instrumentation is celestial behind the album's most poignant lyrics, which start by describing bitter forlorn ("You got all that you wanted / And now you've left, left me to myself") and end by embracing the solitude: "From now on I'm gonna live for me / Do I regret the time I wasted? / I wanna thank you for setting me free."
The imperative to glean from CITY OF NO REPLY is the human potential for reconciliation, both with the newfound isolation of oneself, and with the acceptance of a relationship's expiration. It is clear that Coffman has not come out of the struggle without battle scars, and yet she embraces the remains all the same, because they have made her into a stronger, freer person. The closing track, "Kindness," reiterates this in a direct avowal to Longstreth, using the same organ sample as "I See You" from DIRTY PROJECTORS. It's heartwarming to hear both albums end with forgiveness, though better yet, with the kind of self-renewal possible only through enduring the terrible trial we know as heartbreak. Coffman insists, "And this love wants not to hinder our evolution / It only want the best for you / The best for me"—surely, if there is any comfort to be had amidst the wreckage, it is that survival is its own inevitably extraordinary triumph.
Verdict: Recommend