CALL ME BY YOUR NAME Review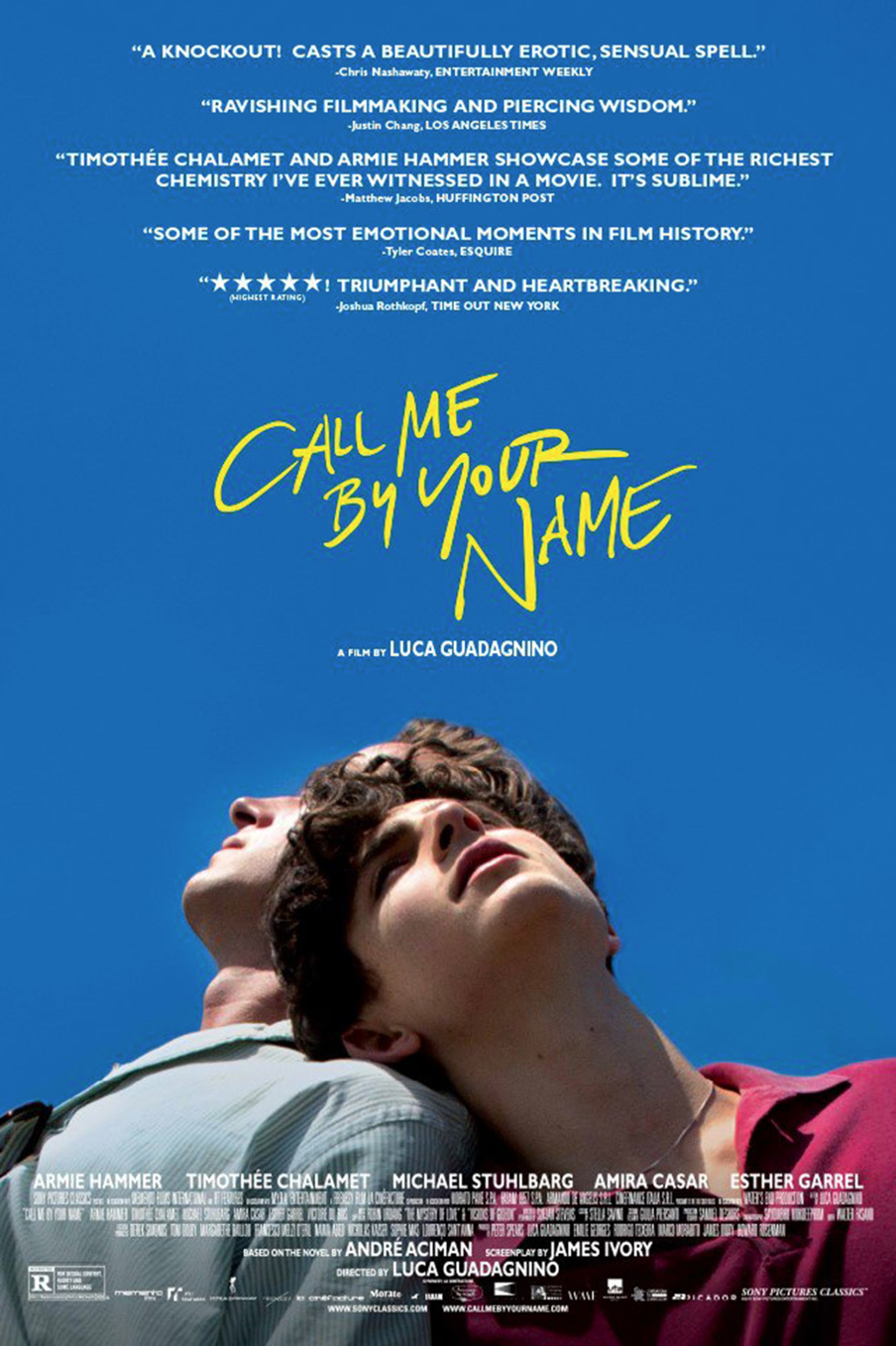 Director: Luca Guadagnino
Genre: Romance
Year: 2017
It's no secret that A BIGGER SPLASH was one of Crossfader's favorite films of 2016. Italian director Luca Guadagnino might just be one of the best dialogue scenarists working today. He's biting, sharp, astute, and maintains impeccable control over the externalization of emotions. His frequent collaborations with Tilda Swinton have made him somewhat of an art-house favorite, and his inclination for multi-lingual narratives have made him a personal favorite of mine. Even when his films don't really click with me (I AM LOVE was a bit of a dud), I can't help but admire his passion for linguistics and cultural barricades, something I've often longed for in filmmaking. Which is exactly why I'm so excited that CALL ME BY YOUR NAME is not only his best film to date, but has a real shot for being this year's Best Picture frontrunner. In fact, the only thing really holding it back from being my go-to contender is its relative humility. This is a subtle film. A work of great compassion and dignity. Perhaps the most tender film to hit mainstream cinema in years. But then again, we live in a post-MOONLIGHT world: anything is possible now!
CALL ME BY YOUR NAME doesn't start unlike A BIGGER SPLASH. Timothée Chalamet plays a 17-year-old baking in the Northern Italian sun. Cue Armie Hammer, a young doctoral student who's been invited to spend the summer researching with Chalamet's father (played wonderfully by Michael Stuhlbarg). At first, the two seem at odds with one another. Hammer is the dashing prince of Northern Italy, the local women head over heels for the man. Chalamet is introverted, but striking in his many talents: a young adult who has yet to discover himself. Perhaps because of this, Hammer and Chalamet are perfect for one another. Two men, at separate moments in their lives, ready to let their emotions run wild in a countryside that holds no prejudice.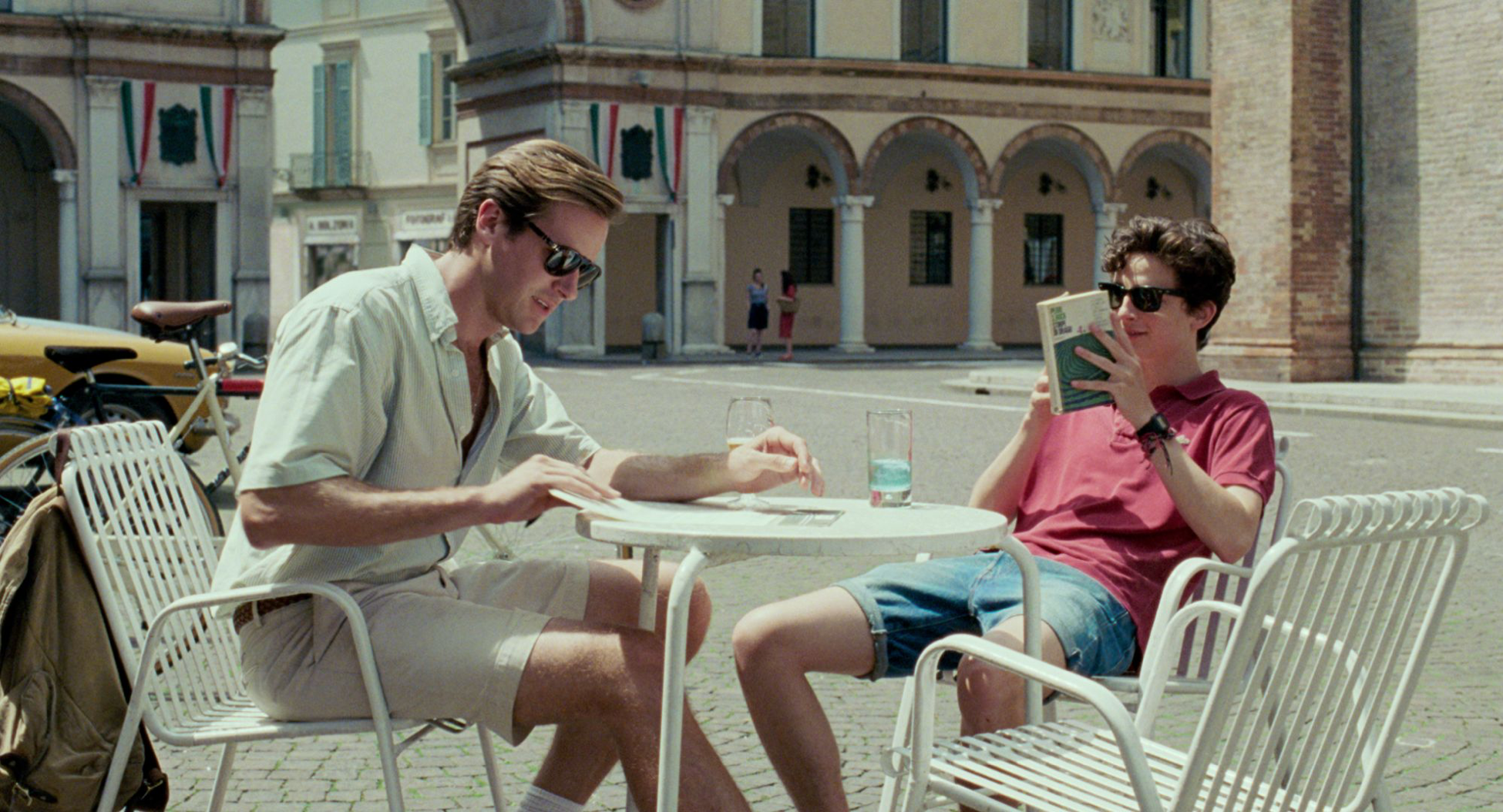 Imagine being so hot that every man and woman in Italy wants to fuck you
Guadagnino's framing is at both times apolitical and uncompromisingly commentative. His milieu, down to its trendy '80s fashion, all points to a Europe that is far more accepting of love in all colors. It's both a study of "How short can these short shorts go?" and a rendering of a space of free love. Though the townsfolk may quite possibly discriminate if given the opportunity, Guadagnino makes it a point that this isn't the world many of us know. Chalamet's parents are unusually gentle, the locals unperturbed. In CALL ME BY YOUR NAME, two lovers can be who they want to be. As the title implies, they can even be one another. The men become two inseparable entities, different sides of the same coin. At both times naive and mature. So yes, in many ways, Guadagnino's narrative grants Chalamet the luckiest fate of all LGBT protagonists. There is no external, third-party shame, embarrassment, or harassment. Any and all obstacles are inside Chalamet's own mind, and as soon as they are overcome, he discovers the freedom of a world of kindness.
That, in and of itself, is perhaps Guadagnino's most pressing thesis statement. As a story of first love, CALL ME BY YOUR NAME is an irrefutable marvel. It's a slow, simmering candle. A showcase of fleeting, but life-altering memories. Everything that comes to define a teenager's transition into adulthood, from days of sunbathing to masturbating into fruit. It is safe to say that the peach scene, in particular, has certainly inspired a number of adult films on websites such as fuckedgay. And still, Guadagnino's most important anecdote is one of understanding. Of course CALL ME BY YOUR NAME is about two men finding love, but instead of finding it under hopeless circumstances, they discover it in an environment that facilitates-and more importantly, encourages-their infatuation. Guadagnino posits what kind of world we would live in if we'd all abide by these tenets: empathize unwaveringly and accept our loved ones with open arms, regardless of their predilections.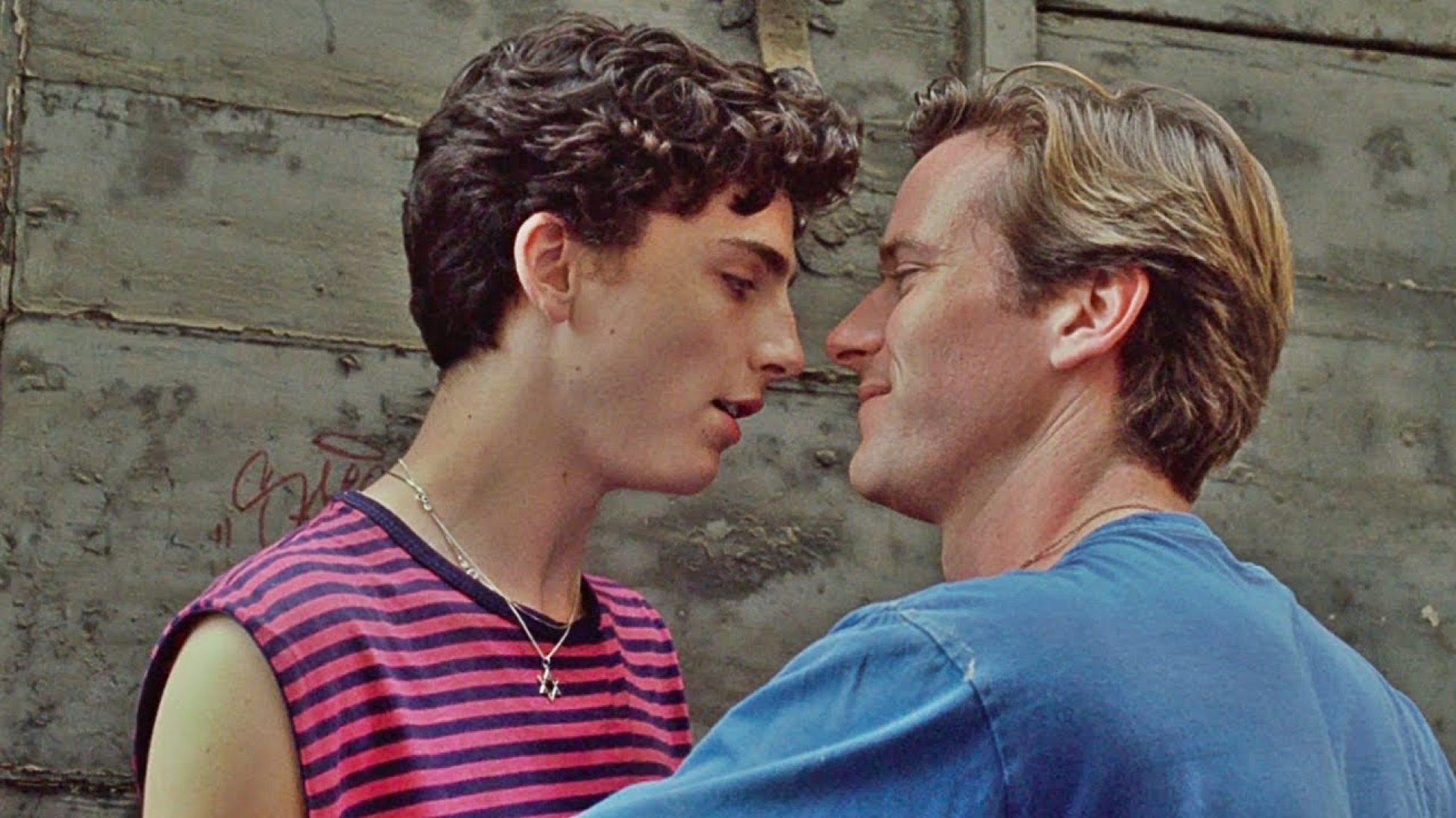 Tri-lingual European vacations in idyllic villages: kind of reminds me of my own family vacations, only the chronic masturbation has been exchanged for actually getting laid
CALL ME BY YOUR NAME is a dream. Fluttering like a closeted man's fantasy, it dares to imagine a world of empathy, something we all ought to hypothesize once in awhile. From its meticulous stage directions to its assured camerawork, I'd dare to say that Guadagnino is cheating: not only did he assemble 2017's most charismatic ensemble, but he shot an entire film in the most picturesque of landscapes. By all accounts, CALL ME BY YOUR NAME demands to be seen. It is an endearing and beautiful tapestry of emotions, wonderfully layered with the nuances that develop when you live with a stranger over the course of a summer. As Guadagnino's characters get to know one another, so do we, and by the time they need to part, we cry with them. And it's Guadagnino's brilliant epilogue that ties the neatest little bow around his sweeping love story: a solemn, bittersweet reminder that the romance only ends once one of the two lovers has vocalized the decision to move on.
Verdict: Recommend