Bandcamp Picks of the Week 2/21/18
Bandcamp Picks of the Week, as large and in charge as ever
Aspen Sound – LEAVES EP
Genre: Dream Folk
Favorite Tracks: "Sense Doors," "Doldrums (Interlude)," "White Tank"
There isn't much known about Aspen Sound, the new recording project by Arizona musician Wyatt Spalding, other than what's heard on his debut release, LEAVES. The naturalistic dream rock Spalding performs over the eight-song EP is meditative in intentional and thoughtful ways, sometimes using literal sounds of wind and rain to bolster impressively modest and gauzy orchestrations. Frequently instrumental in nature, Spalding is aware of the reflective nature of his songs, going as far as to name one of them "Zen Mind," a two-and-a-half-minute acoustic guitar prayer that never quite wanders off into muzak territory and pivots the production frequently enough to engage. LEAVES, in spite of its sleepy arrangements, is an engaging soundtrack, the openness of the guitar tones and the delicate percussion providing a refreshingly naked freedom. The heart of the project lies in "Doldrums (Interlude)" and the EP's Mojave 3-esque standout "White Tank," both of which represent the highs of dreamy-yet-engaging instrumental music. Where Aspen Sound goes from here is anyone's guess, but this debut touches on the acoustic tones of acts like Galaxie 500 or lighter Yo La Tengo (or for a more modern equivalent, Real Estate) and it will be interesting to see how Spalding develops as an artist. Listen to Aspen Sound's LEAVES here.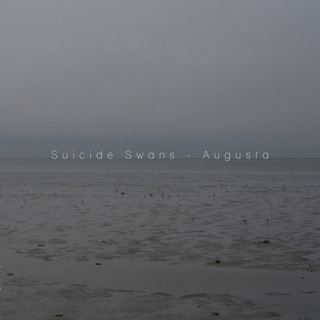 Suicide Swans – AUGUSTA
Genre: Alt-Country
Favorite Tracks: "Horses," "Broken Lines," "Nurse"
With a band name like "Suicide Swans," a certain degree of darkness is to be expected. But the Australian alt-country outfit's 2017 album AUGUSTA leans into that emptiness, creating songs with their sophomore record that hurt to hear but really do expand the limits of their country roots. "In the morning, I feel hollow, as you took your life away," howls lead singer and songwriter Kyle Jenkins on "Nurse," the closer based around his friend who died of cancer: "And if you have ears, you would have heard, you would have heard me fade." A cloud of failure rests heavy over AUGUSTA, whether it be failing to be a better friend or a better partner ("Let Me Be," "Canyons," "Wall"), failing to understand our place in the world ("Come & See"), or failing to give in to our emotions ("Easy Heart," "Horses"). Ringing in like early Drive-By Truckers records, the band has built far past their twangy, string-laden debut EP, delivering rock songs that are accentuated by the organs, slide guitar, violins, and Jenkins' drawling country vocals, rather than defined by them. Suicide Swans made an album filled with catchy but sad rock songs incredibly effectively, embracing moments like the guitar solo at the end of "Broken Lines" or the R.E.M.-ish shuffle on "Come & See" while still remaining cry-worthy. If this is what the alt-country scene is looking like down under, expect an invasion soon. Check out AUGUSTA on Bandcamp.