89th Academy Award Predictions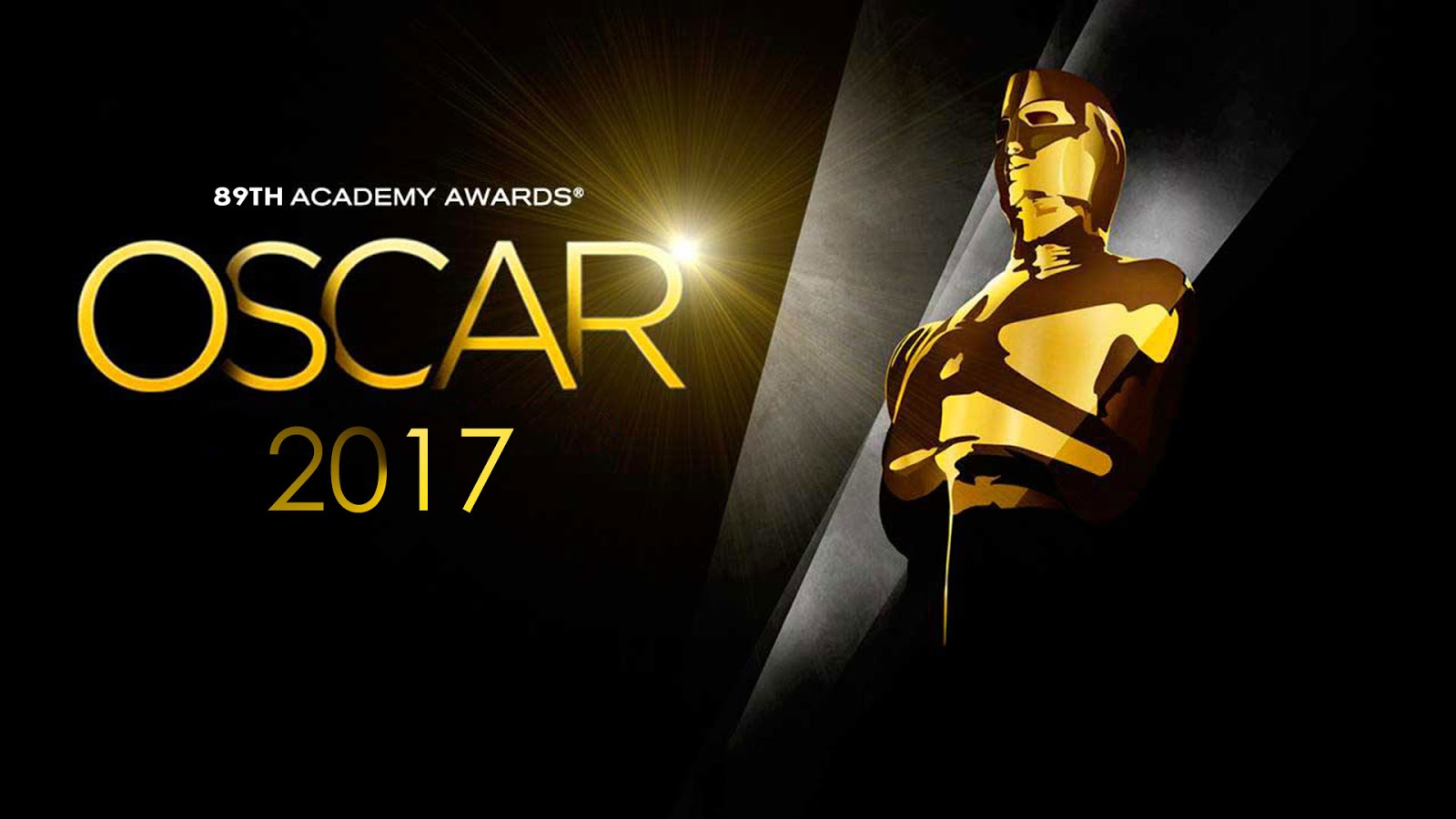 Tomorrow the Academy of Motion Picture Arts & Sciences will be unveiling the nominees for the 89th Academy Awards. In a fascinating turn of events, 2016 somewhat favored the independents. In an era where theatre attendance is growing less and less frequent, 2016 decided to offer viewers a chance to watch mood pieces, films that almost demand to be experienced in the cinema. Even in the AAA category, we were treated to unconventional narrative designs, from Pablo Larrain's lethargic portraiture, JACKIE, to Tom Ford's ice-cold NOCTURNAL ANIMALS. In addition, the year offered an eclectic, steady bag of fantastic independent cinema, from Daniels's SWISS ARMY MAN to Todd Solondz's WIENER-DOG.
So without further ado (IN NO PARTICULAR ORDER), here are Crossfader's predictions for the likely nominees and some we personally believe deserve those nominations as well (or instead).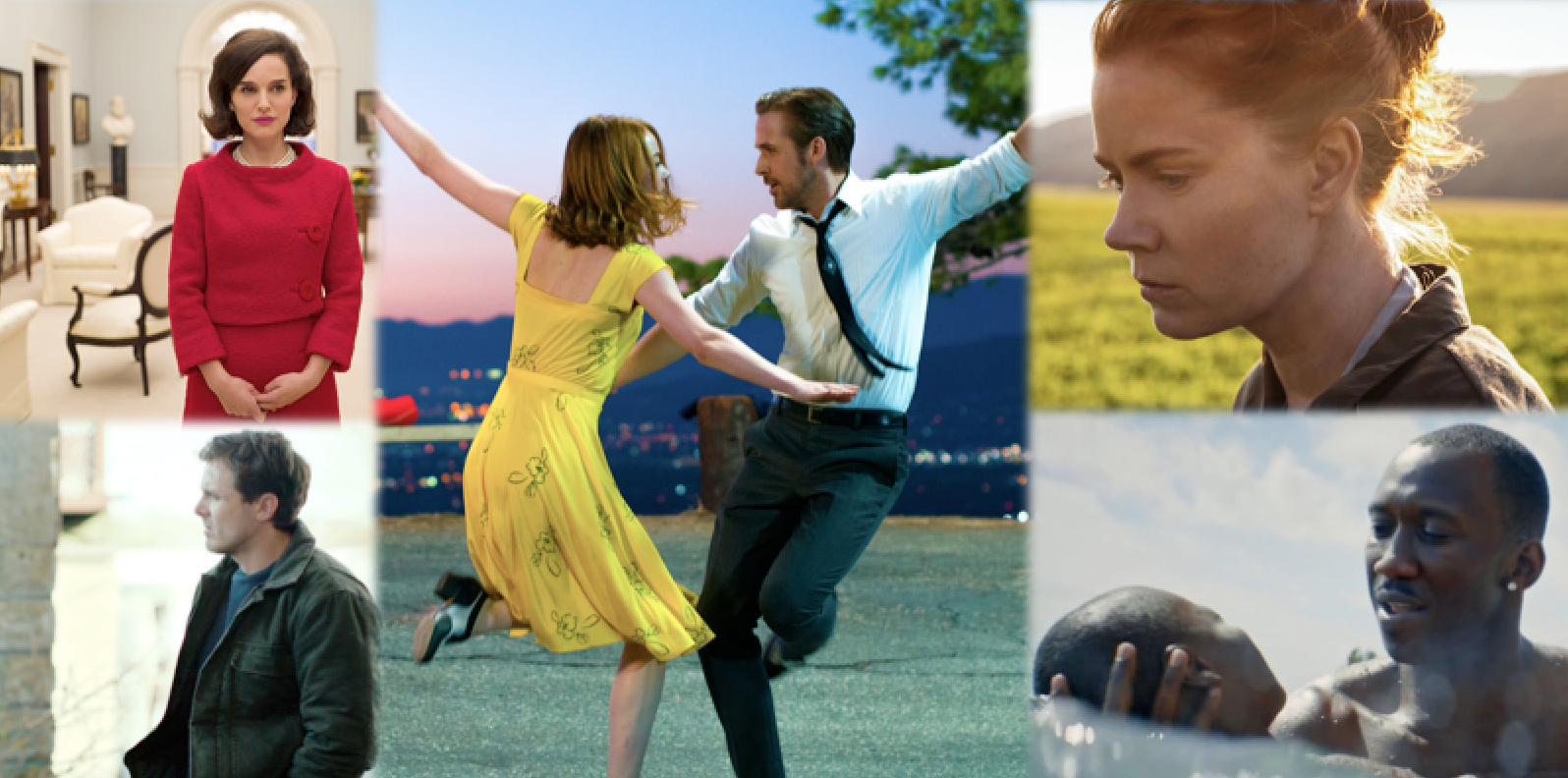 WHAT CROSSFADER BELIEVES WILL BE ACADEMY FAVORITES
LA LA LAND — It's been years since the last surefire lock for best picture, and thankfully Damien Chazelle's latest effort is one quite deserving of the title. Since the Academy made the switch to preferential voting (look to VOX for more information), predicting a best picture winner has become even less difficult. As always, films about showbiz have a tendency to excel, and LA LA LAND meets the demands of the Academy with flying colors. This is a gorgeously rendered love letter to the City of Angels and the dreamers that inhabit it. It's a postmodern approach to the musical structure, a roaring tribute to the work of Jacques Demy, and an emotionally tumultuous viewing experience that features a rip-roaring conclusion by way of 25TH HOUR. As a film about Hollywood, it puts 2011's THE ARTIST to shame, but we can see it garnering many of the same awards on the night of the ceremony (i.e best music, directing, acting, and picture). Usually the original screenplay winner also goes on to win best picture, and while the competition is tough this year, we aren't ruling this out either. Read the full review here.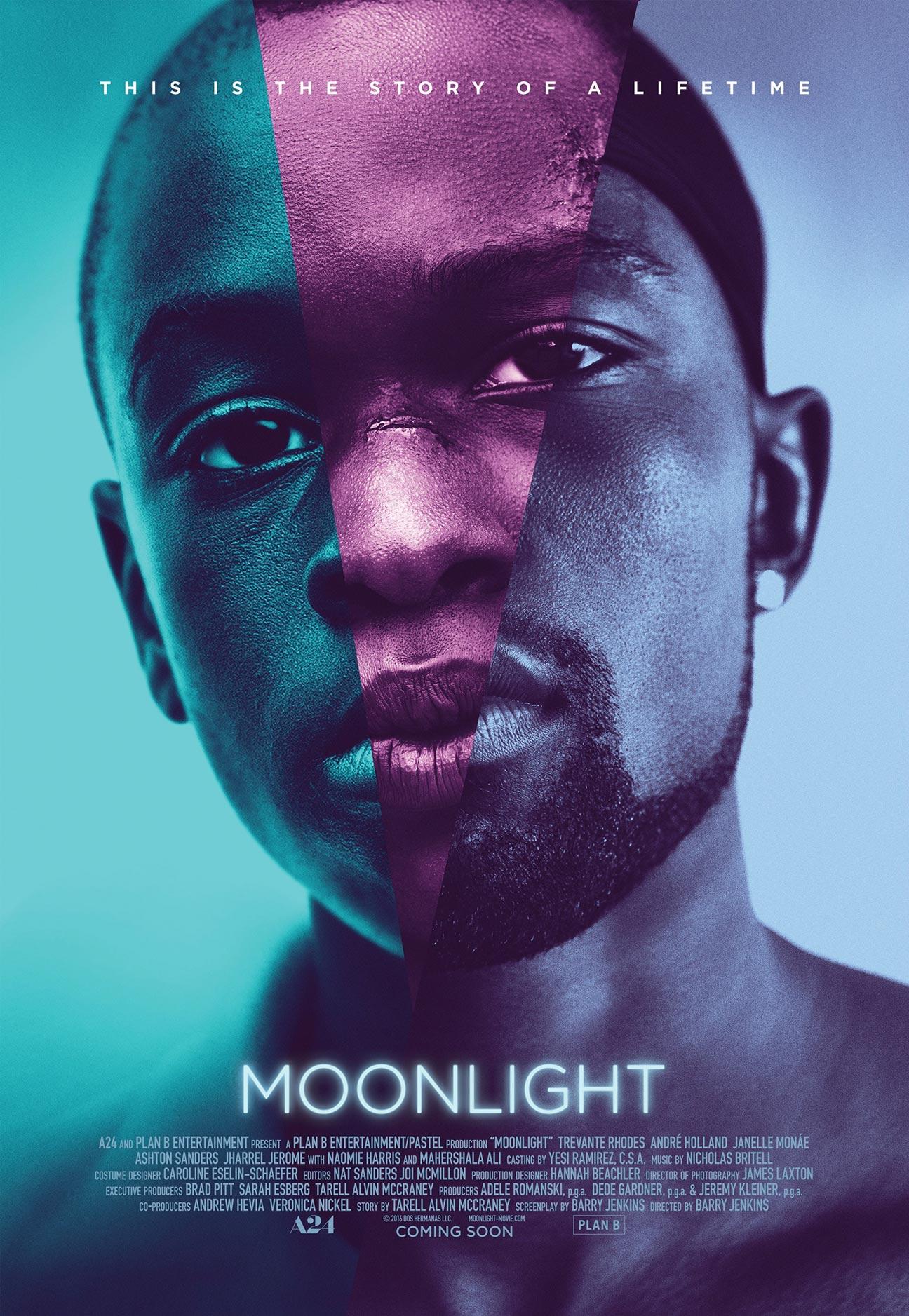 MOONLIGHT — It's almost unfathomable just how massively successful Barry Jenkins's time-hopping anthology has become. Against all odds, MOONLIGHT, a gay, African-American coming-of-age romance, has outranked just about every other film released this year. Let that sink in for a minute. And it's quite fitting that its critical reception is not all too different from that of last year's LGBT-centric awards favorite, CAROL. But where not all audiences seemed to understand Todd Haynes's slow-burn mood-piece, viewers appear to be completely enchanted by MOONLIGHT, a film that operates in a similar tonal ballpark; one that simmers with an unspoken malaise, ushered in by the likes of Wong Kar-wai. To assume that MOONLIGHT would go home with the best original screenplay (and almost certainly the best supporting actor) Oscar wouldn't be a stretch in the slightest. Unfortunately, the likelihood of it reaching the top of enough ballots in order to score a best picture win feels uncertain. At the end of the day this is still an A24 picture, a company that prides itself in polarizing releases. Whilst MOONLIGHT is among their safer releases of this year (look to Daniel Radcliffe's farting corpe for further elaboration), this is far from a traditional Academy film. Read the full review here.
MANCHESTER BY THE SEA — I've already run up and down the aisle singing Kenneth Lonergan's praises, but if that hasn't stuck with you yet, let me put it like this: few films showcase the dramatic fortitude of MANCHESTER BY THE SEA. Every Academy season, viewers are fed a hearty helping of content geared directly at the "best actor/actress" category. From biopics to dense character portraits, Hollywood is obsessed with theatrical showmanship. And let's face it: as much as we all admire great impersonations and rapid-fire dialogue, these films are rarely the most deserving of their Oscar. But every now and then we get a film like MANCHESTER BY THE SEA, one where actors step in and commands their emotions in a way that never demands to be noticed. There are no real "Oscar monologues" here, save for Michelle Williams's brief, but harrowing, soliloquy. This is a film built upon repression, and as such, performances are internalized, allowing for its two stars, Casey Affleck and Lucas Hedges, to operate with acute detail. Lonergan's film is one built upon minutiae, and as such it might not receive the love it deserves come Oscar night. This isn't a showy dramatic film, but it certainly is an actors' film. Regardless of what happens, the nominations are a lock, and a win for Affleck seems written in the stars. Read the full review here.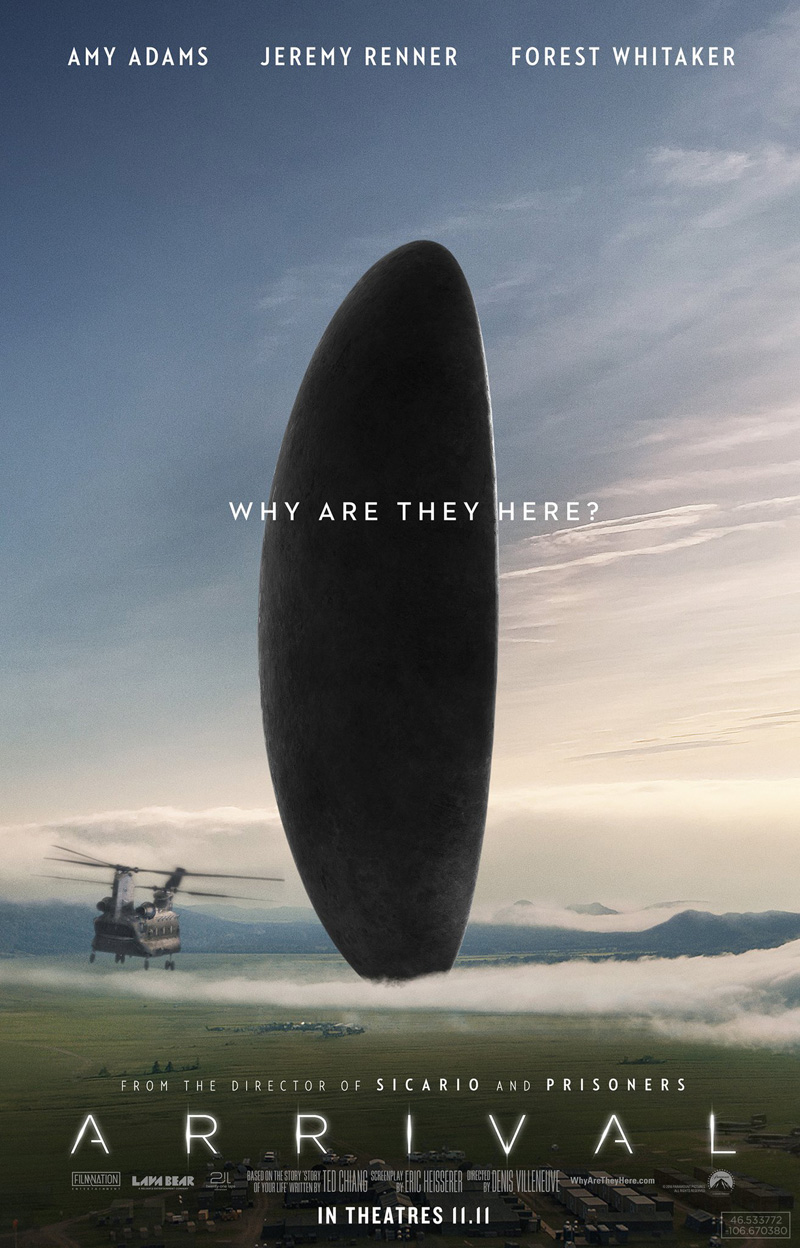 ARRIVAL — Much like last year's AAA-blockbuster THE MARTIAN, ARRIVAL has been quite the point of contention among the Crossfader staff. Denis Villeneuve's follow-up to his socio-political action caper, SICARIO, boasts a lyrical formal quality that firmly cements itself in the growing sub-genre of "thinking man's sci-fi." Where some see a work of Tarkovsky-esque genius, others see a formally inept, visually redundant sci-fi. ARRIVAL is a film that operates somewhat in its own ballpark. It is, on one hand, quite subversive of science fiction tropes. But on the flip side, it's also a book adaptation that has arguably struggled with the translation from text to screen. Nonetheless, Amy Adams's performance as a trained linguist has already received rave reviews, and Villeneuve's assured directorial vision and gorgeous cinematography have certainly landed him in the Academy's good graces. This would be his third cinematography nomination back-to-back, and it's looking quite likely that ARRIVAL is going to take home the popular best adapted screenplay Oscar, unless an unsuspecting film swoops in from the sidelines. Read the full review here.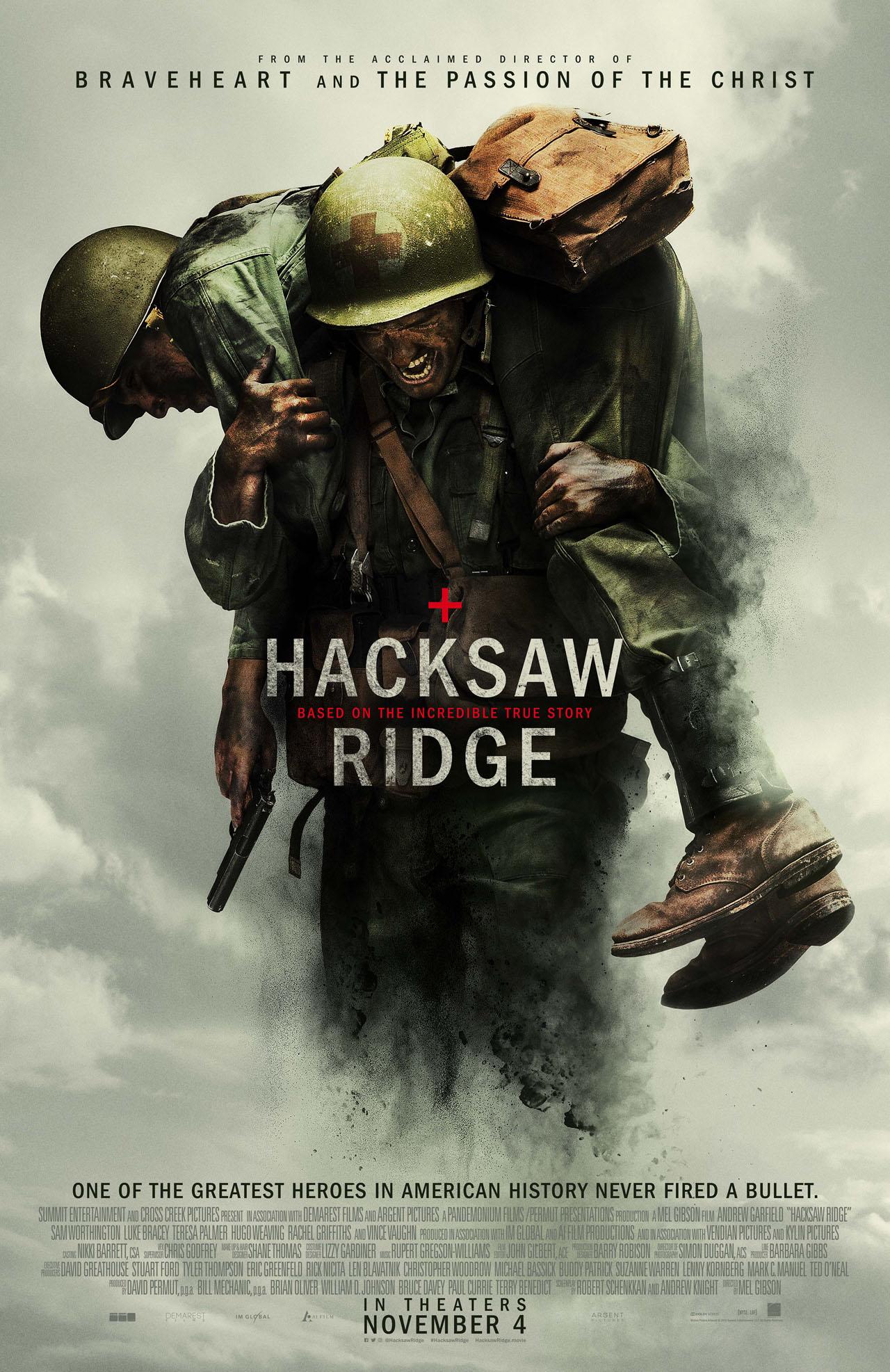 HACKSAW RIDGE — I'm honestly more surprised than anyone, but Mel Gibson actually pulled off a successful comeback! Putting aside the controversial debate of whether or not he has earned the right to return to the Hollywood elite, it's no surprise that HACKSAW RIDGE is an Academy favorite. It is an anti-war film a la AMERICAN SNIPER and THE HURT LOCKER, feverishly patriotic, and a true story of morality amidst an inhumane hellscape. I'm certainly not the first to be surprised that a film this gory (and tonally incongruous) has received such high praise during awards season, especially when lead actor Andrew Garfield's performance is a filtered version of his portrayal of a Jesuit priest in SILENCE. But HACKSAW RIDGE just works as a western-centric war film. Its spectacle is wound tight and ticks with precision, and the heroic narrative really seems to strike a chord with viewers. HACKSAW RIDGE isn't exactly thinking outside the box, but it does boast one of the most unflinching portrayals of warfare in modern cinema. For everything it lacks in depth, it more than makes up for in Hollywood spectacle. And sometimes, that's all you need for a best picture nomination. Read the full review here.
20TH CENTURY WOMEN — To say that A24 had a banner year in 2016 would be a criminal understatement. The production company almost singlehandedly released the bulk of this year's most daring, memorable, and challenging releases. And while 20TH CENTURY WOMEN (their co-production with Hollywood auteur titan, Annapurna) might not exactly stack up to the cinematic complexities of its peers, MOONLIGHT and AMERICAN HONEY, it might just be the quintessential Academy indie film of the year, a coming-of-age tale told through the eyes of a struggling mother. In this beautiful portrait of identity in '70s California, 20TH CENTURY WOMEN boasts a career-defining performance from Annette Benning, and a fantastic ensemble rounded out by Greta Gerwig and Elle Fanning. Its screenplay is airtight and crescendos into a heartrendingly poetic soliloquy of motherhood and the thankless work of maternal care. It goes without saying that 20TH CENTURY WOMEN is sure to nab a best screenplay nomination, and perhaps a number of nods for its cast as well. At this point, a best picture nomination seems just on the horizon, and if that happens, A24 will have two films in the running. Read the full review here.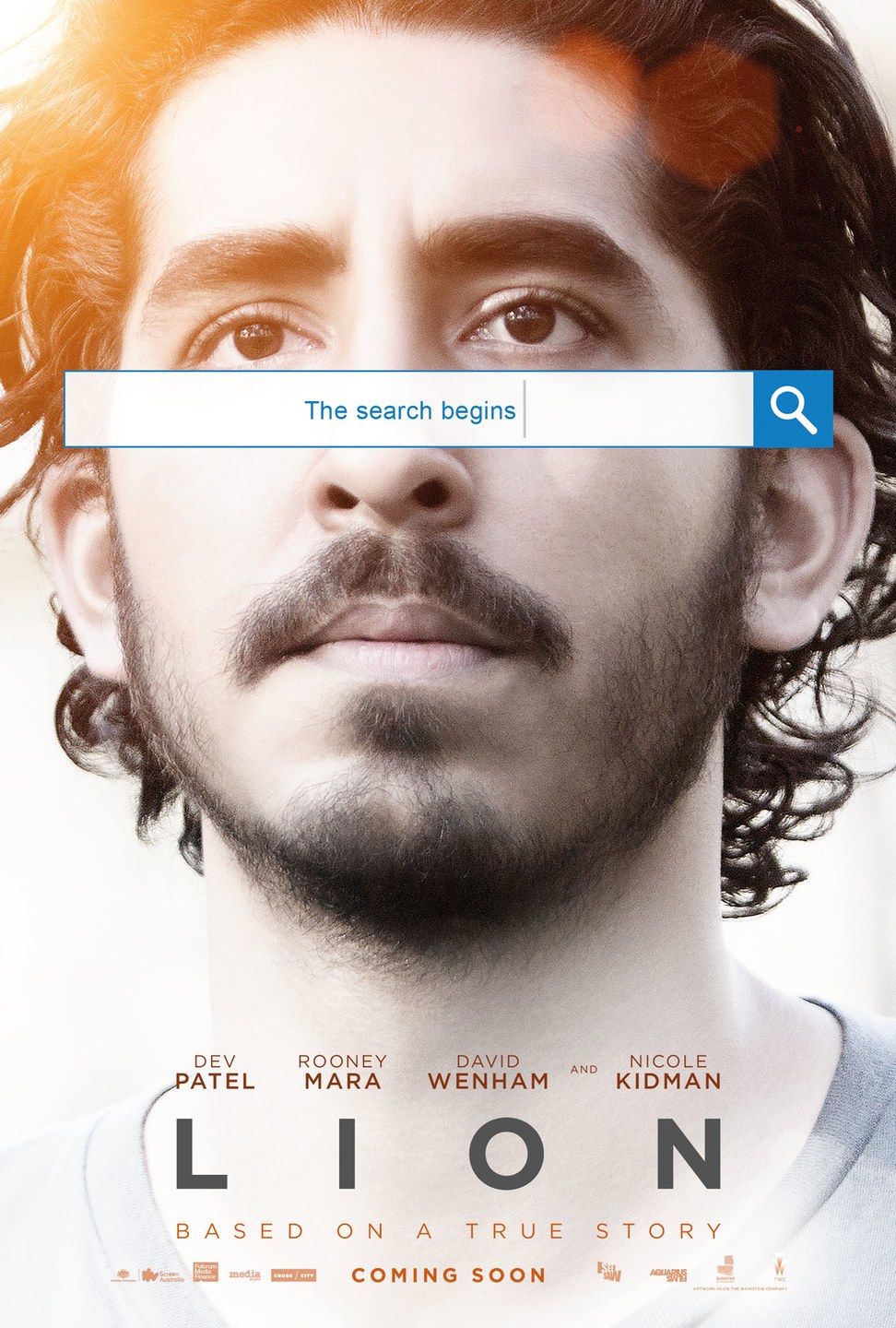 LION — The industry inside joke has always been that the Weinstein Company gets what they want, and LION is the living proof of their enduring effect on the industry. Garth Davis's Indian-Australian "true story" is the unabashed Oscar-bait of the year. It's an activist tale of sorts, raising awareness of the 80,000 children that disappear in India each year. The Australian angle only makes this easier for western viewers. It is tuned to perfection for Academy voters (only LA LA LAND bests it in that regard), and strikes all the cords that a Caucasian adult would need to tear up. It shows the hardships of growing up in a third-world country, the dangers of being a child living below the poverty line, and even dabbles in some white-savior complexes (though it admittedly does an admirable job navigating around this icky terrain). It's a parenting tale and a coming-of-age story, one of resilience, compassion, and strength in the face of adversity. For all intents and purposes, LION stands next to 20TH CENTURY WOMEN as the film for parents of 2016. Among the Crossfader team, it is certainly the lesser film of everything that's currently in the running, but we don't choose Academy favorites, do we now? Read the full review here.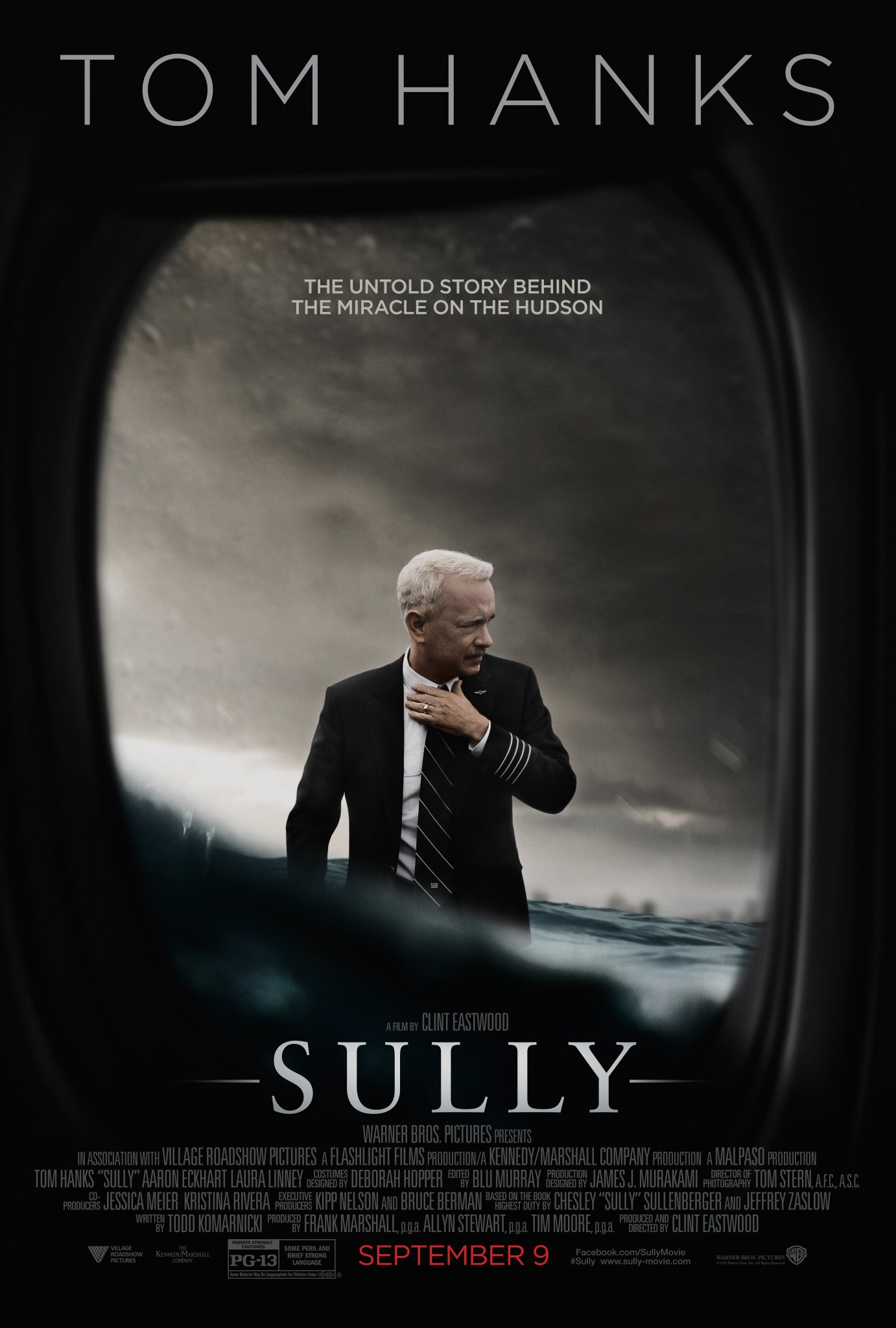 SULLY — Clint Eastwood has always been somewhat of a deconstructionist. Whether it's blatantly inverting western tropes in UNFORGIVEN or telling a tragic tale of a failed female boxer in MILLION DOLLAR BABY, his films have always played with the conventions of yesteryear. It's an obvious technique when examined in those two outings, but the staunch practitioner of the house of Ford and Leone has matured into a director whose films brim with an unending internal complexity. And SULLY might just be a new peak in this experimentation. It's a shame that many then wrote off SULLY as just another iteration of Robert Zemeckis's (rather inferior) airline picture, FLIGHT. Boasting what will surely go down as Tom Hanks's most restrained, internal performance in his late-career, Eastwood directs SULLY with a confidence that only comes after decades in the industry. It's smooth, elegant, and seamless, and is sure to get Academy love from older voters who will take their time to consider this. Though it might not be the standout film that screams best picture, SULLY's quiet depth makes it among the more admirable releases of 2016. Read the full review here.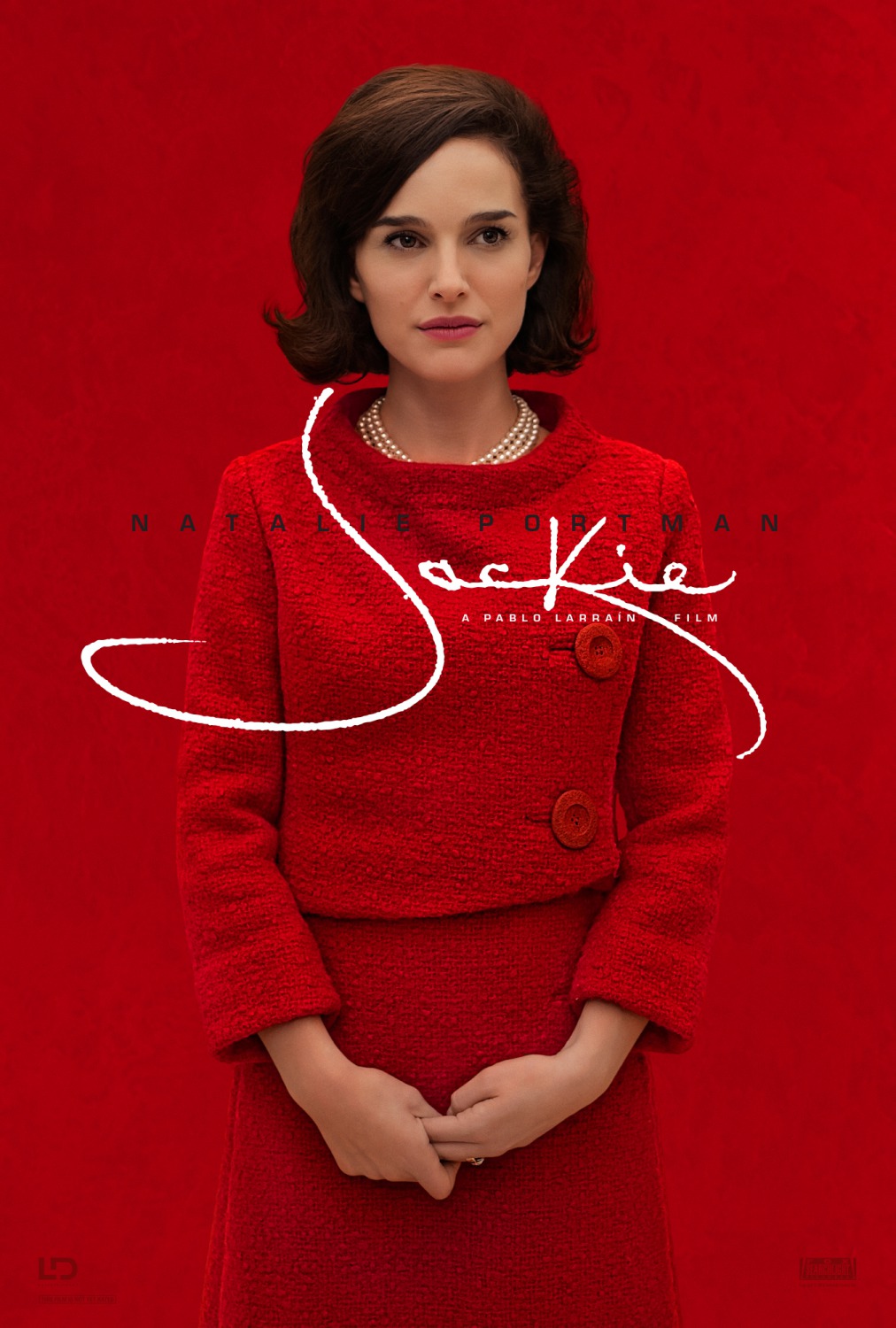 JACKIE — It ought to be noted that Pablo Larrain has accomplished something completely unprecedented this year. Not only did he release a morose, unorthodox biopic that is sure to at least get his star Natalie Portman another Oscar nomination (if not a win altogether), but his second film of 2016, NERUDA, is currently Chile's submission for the foreign language Oscar. That's two hot films in one year! Looking at JACKIE, it's quite interesting that I compared MOONLIGHT to last year's CAROL, because on a formal level, this biopic follows suit with Todd Haynes's romance through its formal dichotomy of love and ennui. Whether or not JACKIE is going to receive a best picture nomination is yet to be determined, but it seems inevitable that its gorgeous 16mm photography, powerhouse performances, devastating screenplay, and loose, experimental edits will charm a number of Academy voters. One should not forget the fierce competition that is Isabelle Huppert in the best actress race, but even if JACKIE doesn't end up taking any golden men home on Oscar night, it's sure to snag a handful of nominations on the way there. It should be noted that of those mentioned, JACKIE is arguably the least likely film to get a best picture nomination. Technically DEADPOOL even has a chance this year (especially if the Academy uses all 10 slots). Let's see what happens! Read the full review here.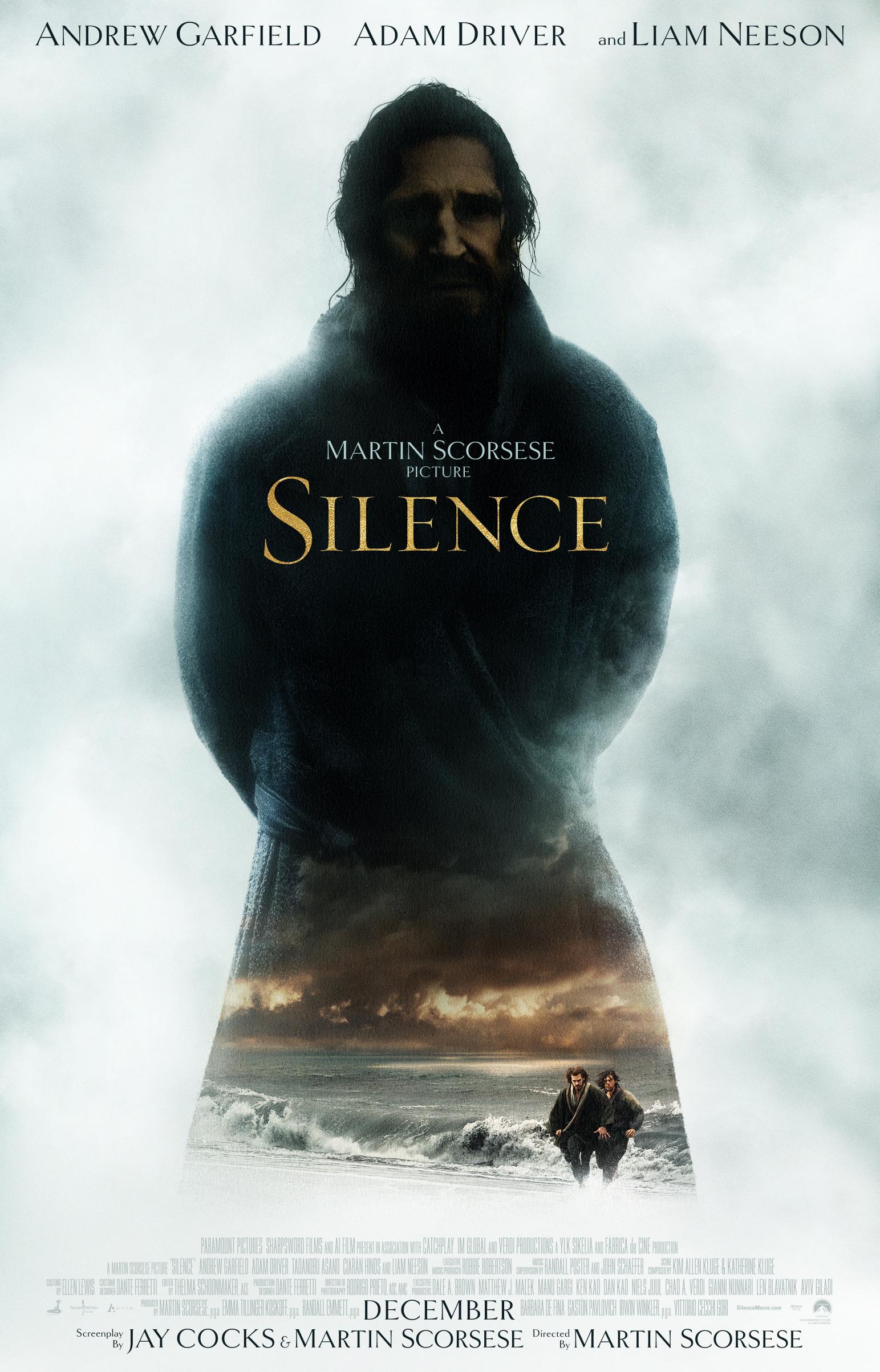 SILENCE — Scorsese made a new film. Honestly, that should be the start and the end of the argument when it comes to Academy voters. But as much as I adore 2016's SILENCE, I fear for its reception at awards night. This is, without a shadow of a doubt, Scorsese's least commercially viable release since 1999's BRINGING OUT THE DEAD. With a premiere at the Vatican, no festival run, and a world premiere the same week as ROGUE ONE: A STAR WARS STORY, SILENCE was virtually buried in the box office. Its 161-minute running time doesn't help it either. This is a torturous epic, one that explores a niche milieu and deals with the complexities of organized religion in a way that is quite unappealing to the current Hollywood elite. And frankly, that is a tragedy. Analyzing it objectively, SILENCE is a shoe-in for best picture, director, cinematography, and acting. Ironically, Andrew Garfield seems to be receiving his award recognition for HACKSAW RIDGE instead, while the rest of the cast have gone unnoticed. The guild nominations going out to DEADPOOL and LION over Scorsese's latest also imply that Marvel might actually beat the Italian master to the Oscars, but let's try and stay optimistic, shall we? Read the full review here.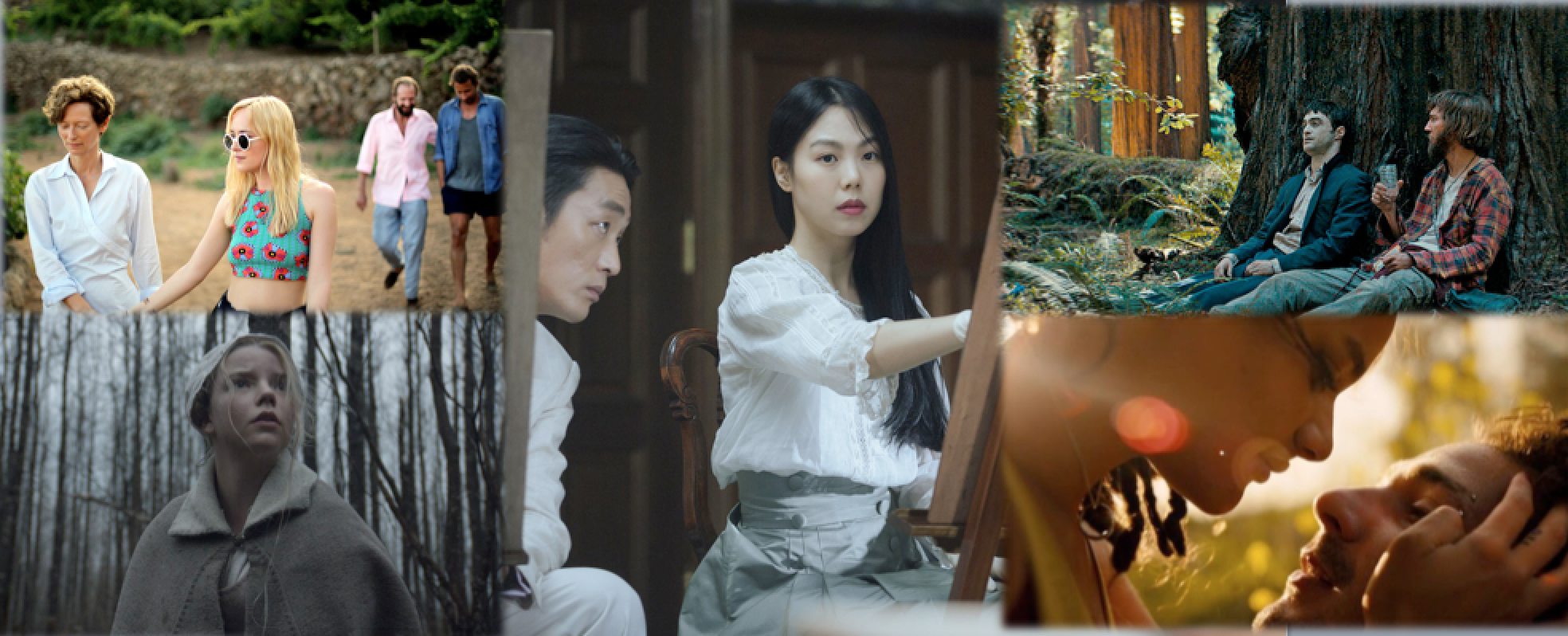 WHAT CROSSFADER WOULD LOVE TO SEE INCLUDED INSTEAD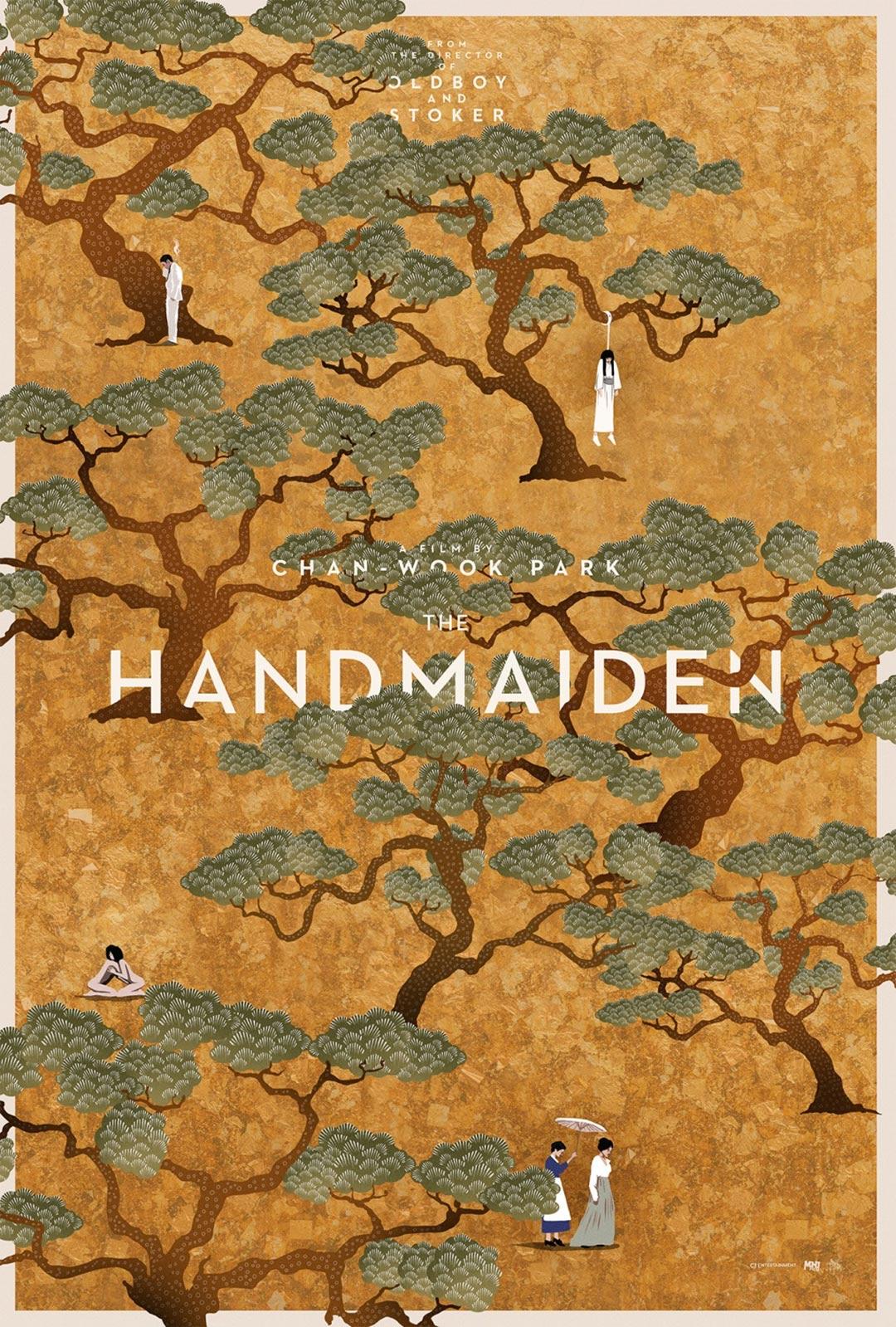 THE HANDMAIDEN — Here's the rub: THE HANDMAIDEN is not South Korea's submission for the foreign language film Oscar (I know, it's blasphemy), but instead of crying over this, I'd like to direct you to a more a urgent issue — Park Chan-wook's erotic thriller is eligible for EVERY other Oscar category as well. That includes best picture, which it most certainly deserves. And while I understand that money talks and best picture nominees are usually the box office tunas, I'd at least appreciate seeing THE HANDMAIDEN sweep the technical field. Let it be known: this is, bar none, the most cinematic film of the year. Hell, it's the most cinematic film of the past five years. THE HANDMAIDEN is a rare exercise in formal aerobics, gleefully self-aware and giddy to impress. And it pays off in spades. This is a film that demands to be consumed like an exquisite dinner. As a work of cinematography, THE HANDMAIDEN is so formally unique, a film that plays with composition and camera movement with Hitchcockian precision, a delightful deviation from the loose style that dominates much of modern popular cinema. But it doesn't end there. This is a masterwork stitched together in the edit, and its subtle sound work only solidifies this. This is by all accounts, the film of the year, and while it might not hold the thematic weight of some of its 2016 contemporaries, it certainly deserves recognition. Read the full review here.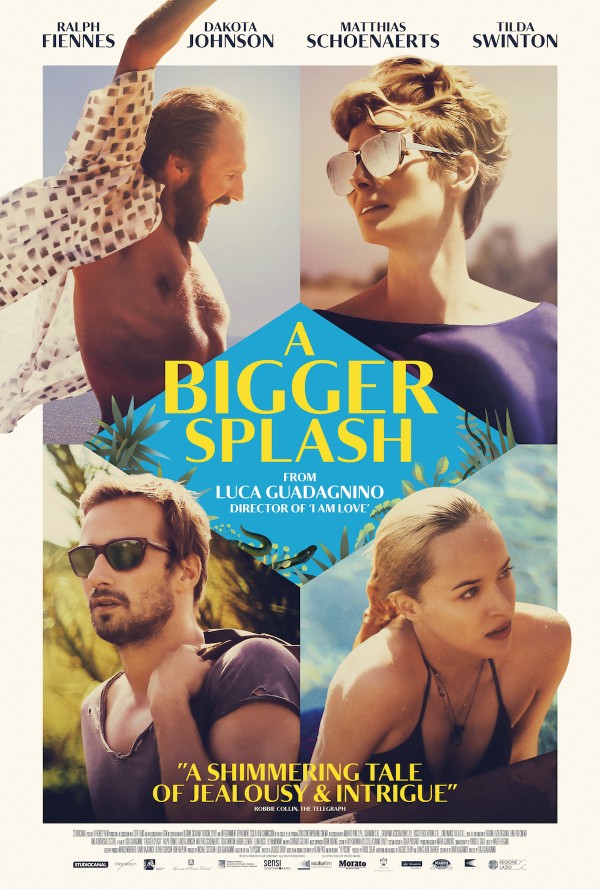 A BIGGER SPLASH — There was a time where I surrendered any hope that one day a new filmmaker would awake the dormant spirit of early Polanski's greatest films. Cue Luca Guadagnino, a filmmaker whose talent has gone greatly unnoticed among popular audiences. And I don't blame them. His previous effort, I AM LOVE, was a formalist discussion on isolation in a diverse bourgeoisie. Frankly, it didn't even resonate much with me, which is why I had my reservations when stepping into the theatre to see his 2016 picture, A BIGGER SPLASH. But let me make one thing clear: if there has ever been a summer release that deserved to be slated near Academy season, it's this film. When we talk about actors' movies, this is exactly what's up. A BIGGER SPLASH is also just really cool. It's sexy, it's fresh, and it emanates a sense of elite holiday intrigue so strong that you can literally feel the sun dry the chlorine-soaked water off your skin. Ralph Fiennes and Tilda Swinton are beyond deserving of Oscar recognition, but beyond that, this is just a powderkeg of a film, one that breathes so much life into what could have been a stale retread of old tropes. Read the full review here.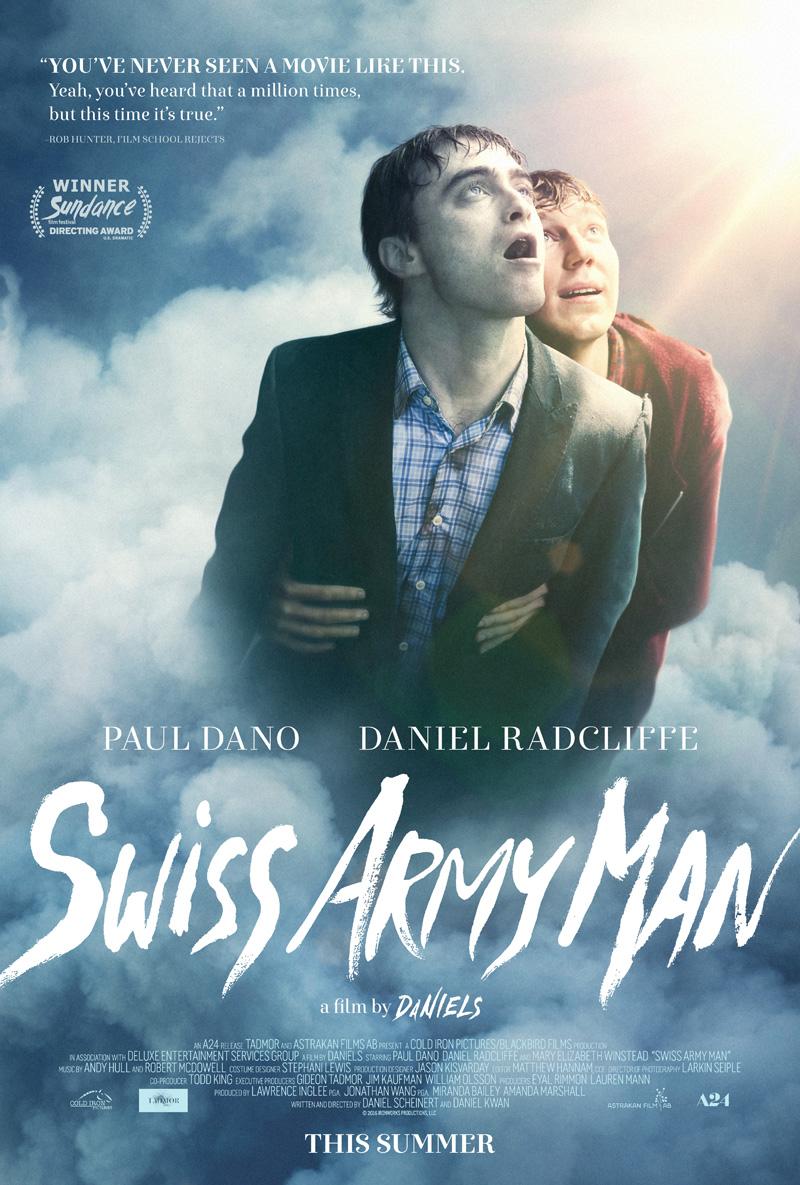 SWISS ARMY MAN — Pure, unfiltered visual expression, SWISS ARMY MAN is a piece of contemporary cinema that has no equal, and although this might turn off many viewers from openly embracing its quirks, it's also a testament to the fact that there still are filmmakers out there who aren't scared to try something so intrinsically dumb. Among the countless films I watched this year, none were as life-affirming as directing duo Daniels' two-man show. Through ultra-fast, yet always comprehensive, editing and beautifully creative production design, SWISS ARMY MAN showcases a trademark look, sound, and feel that will allow Daniels to stand tall among cult filmmakers of a modern, hyper-stylized avant-garde scene for the millennial crowd. And that's the most important word here: millennial. This is a film for the future, and is likely to go down as such. If the cult following is anything to go by, we should realize the impact that SWISS ARMY MAN has had among young visionaries. People are still talking about this movie; can we say that about any other film that's almost a year old? We won't be surprised if SWISS ARMY MAN gets no love come Academy season (after all, A24 is betting all their cards on far more serious content this year), but by God if it doesn't deserve it. Read the full review here.
THE WITCH — Few horror experiences are quite as delicious as that of director Robert Eggers's New-England folk tale, THE WITCH. The film careened into movie theatre screens with an audible thud, polarizing viewers through what can only be described as the world's most needlessly self-congratulatory ad campaign. You see, THE WITCH is why we can't have nice things. As soon as a horror gem makes its way to the silver screen (usually via festival circuit), audiences are fed weeks of promotional material and hyperbolic pull-quotes. In the case of THE WITCH, this was a 2015 Sundance film that took over a year to make it to regular theatres. In short, it was never able to live up to its hype. And yet, those who went into it realistically were not disappointed. This is the most elegant horror film of the 2010s, a film that knows exactly how to preserve tone. It also showcases a healthy middle class in horror budgets that we rarely explore. When we aren't fed the next James Wan horror film (look to THE CONJURING 2 for reference), we get a low-budget Blumhouse picture. Yet THE WITCH is an on-location period piece that stayed in a reasonable 3.5M USD budget. From its exceptional directing, to its astute attention to detail, both in writing and design, THE WITCH will be sorely missed if ignored during the awards. Read the full review here.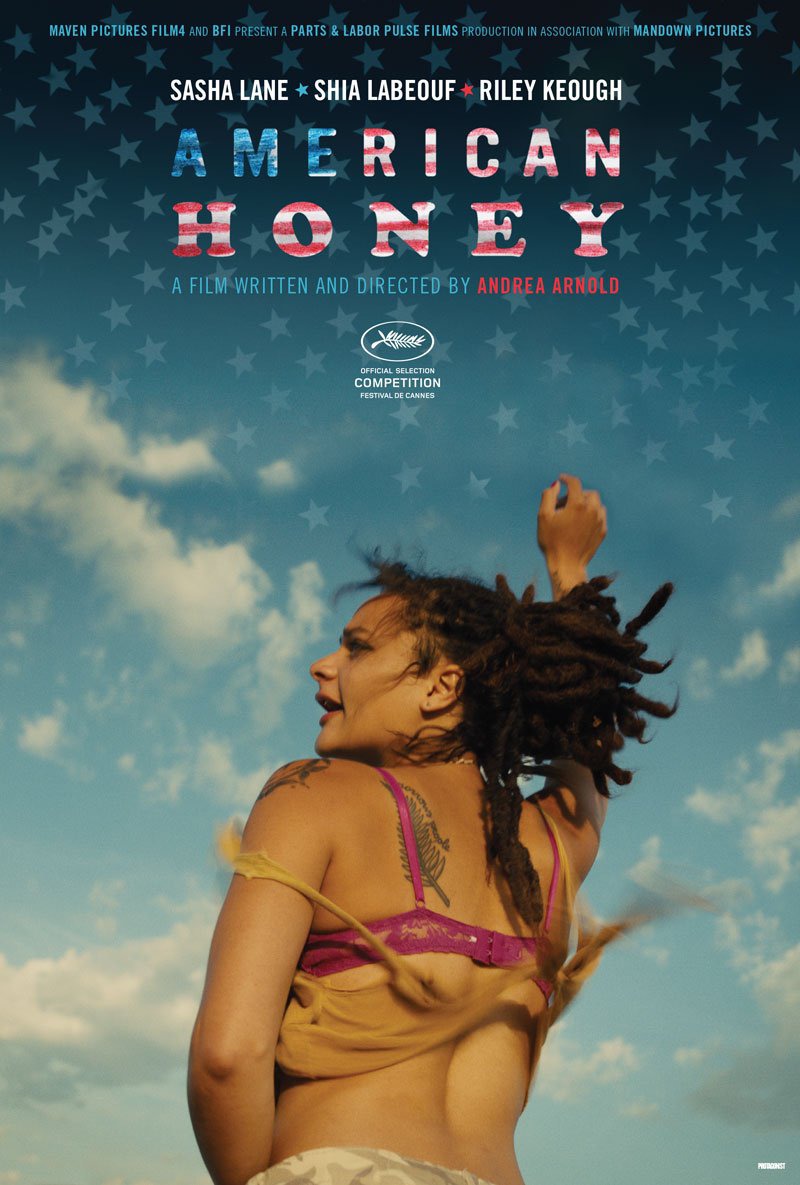 AMERICAN HONEY — If the Academy would look to Cannes for guidance, we'd have a very different awards season. That's all I'll say. Jury Prize winner AMERICAN HONEY might just go down as the most searing portrait of millennial middle America. It's devastating and peppered in a sarcastic hypocrisy, a film that loves and hates everything that its characters celebrate. Andrea Arnold's control of space is unprecedented, combing out a wealth of thematic depth despite the film's harrowing 165-minute running time. This is by all accounts a film that defeated all odds. I would trust few contemporary directors with this much of my time, but not only did Arnold hook me, she shook and rearranged me. AMERICAN HONEY bleeds with the naturalism of home video, a film that feels so willfully in-the-moment that viewers often forget just how hard this can be. Ironically enough, nothing has validated this film's quality more than when a casual moviegoer has told me that this film was alright. It is astounding that AMERICAN HONEY is not patently alienating, and the fact that it never feels like a film made for filmmakers only vindicates its approach to Instagram-storytelling. Read the full review here.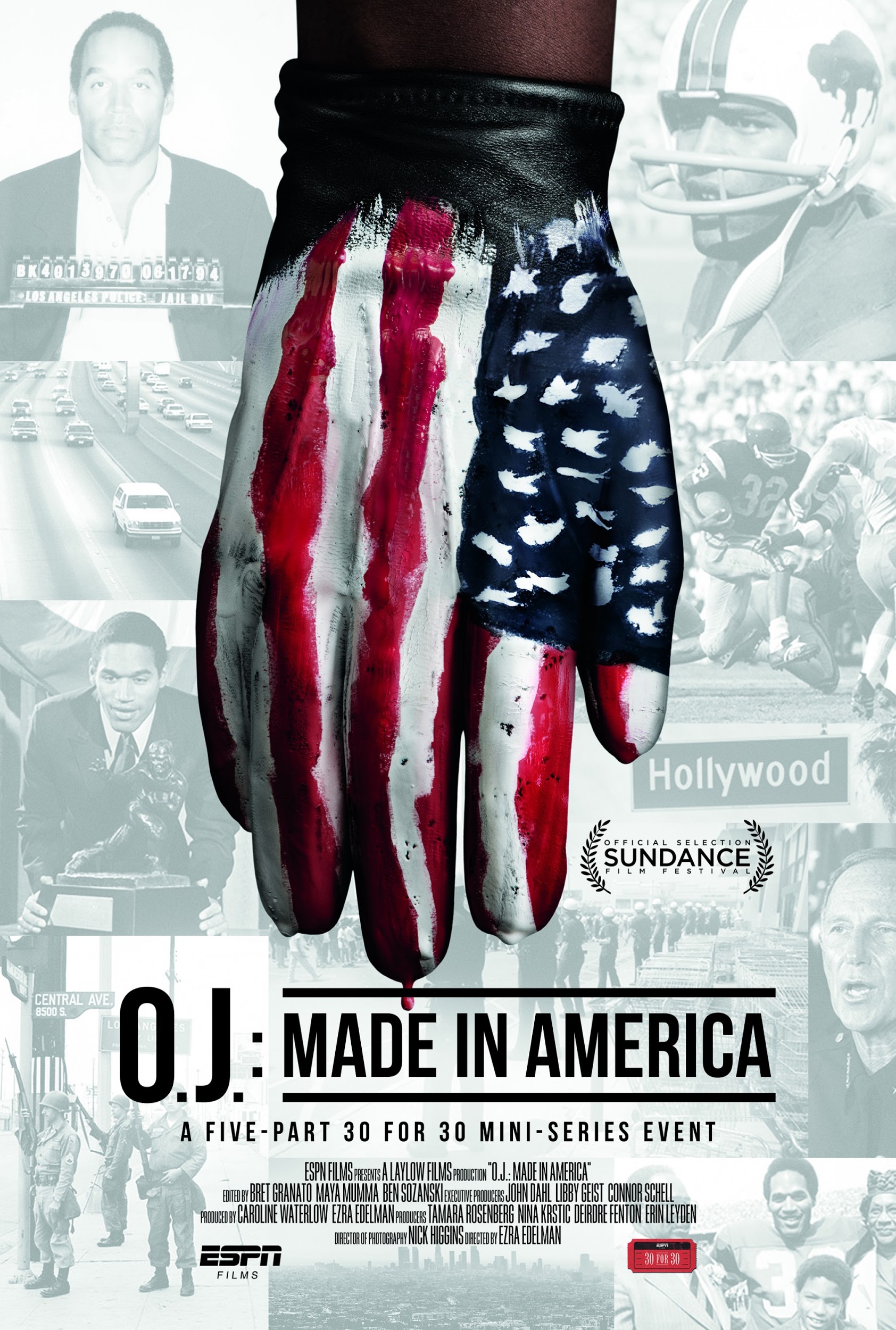 O.J: MADE IN AMERICA — I don't usually tell people to stop what they're doing in order to watch a movie, but I've done this with O.J: MADE IN AMERICA. And frankly, I will continue to do so. Never has a film like this been nominated for best picture, and ever since the Academy increased the number of possible nominees, I've been waiting for this historic moment. To put it simply, there is no film more deserving of such an honor than Ezra Edelman's five-part epic. O.J: MADE IN AMERICA is a monolith. A film that only comes around once every few years. It is a film of immense societal importance, both a history lesson and a warning sign. Yet it is never demeaning, never patronizing. Through its careful brushstrokes, it is a portrait that etches a subject into (and out of) existence, carefully explaining the process that shaped the titular character's hubris. But O.J: MADE IN AMERICA is so much more than just a biography, and that is its greatest accomplishment. It is a march of solidarity, a political statement, and a sigh of frustration all at once. It dares to be vocal, but never manipulative. It is the greatest history lesson you will ever receive, an analysis for the ages. Read the full review here.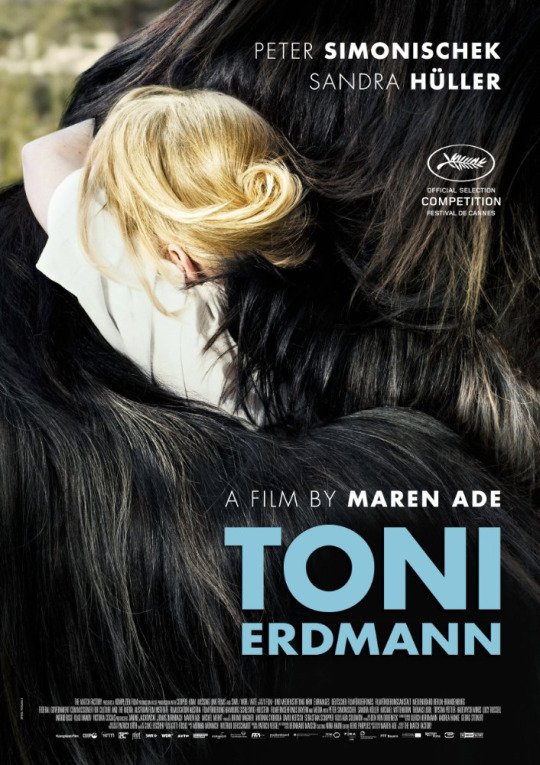 TONI ERDMANN — Rarely does a foreign-language comedy attain the levels of success of Maren Ade's TONI ERDMANN, a film in which a goofy, loveable father travels from Germany to Romania in order to teach his daughter how to live again. Set in the complex backdrop of expat black-tie events, TONI ERDMANN brilliantly unfurls the complexities of cultural identity. Few films understand comedic timing this well, and few have the balls to deliver a comic epic, clocking in at a whopping 160 minutes. Ade somehow manages to deliver a charming character portrait that will leave you in stitches by the time the film ends, as well as analyze how working in a foreign country can strip you of your youth. It's a film about always remembering to let out your inner beast and embracing the time you have on earth before a corporation strips you of your most precious years. Deeply humanistic and wonderfully fresh, TONI ERDMANN might just be the best picture, best director, and best screenplay we always wanted. A truly one-of-a-kind experience.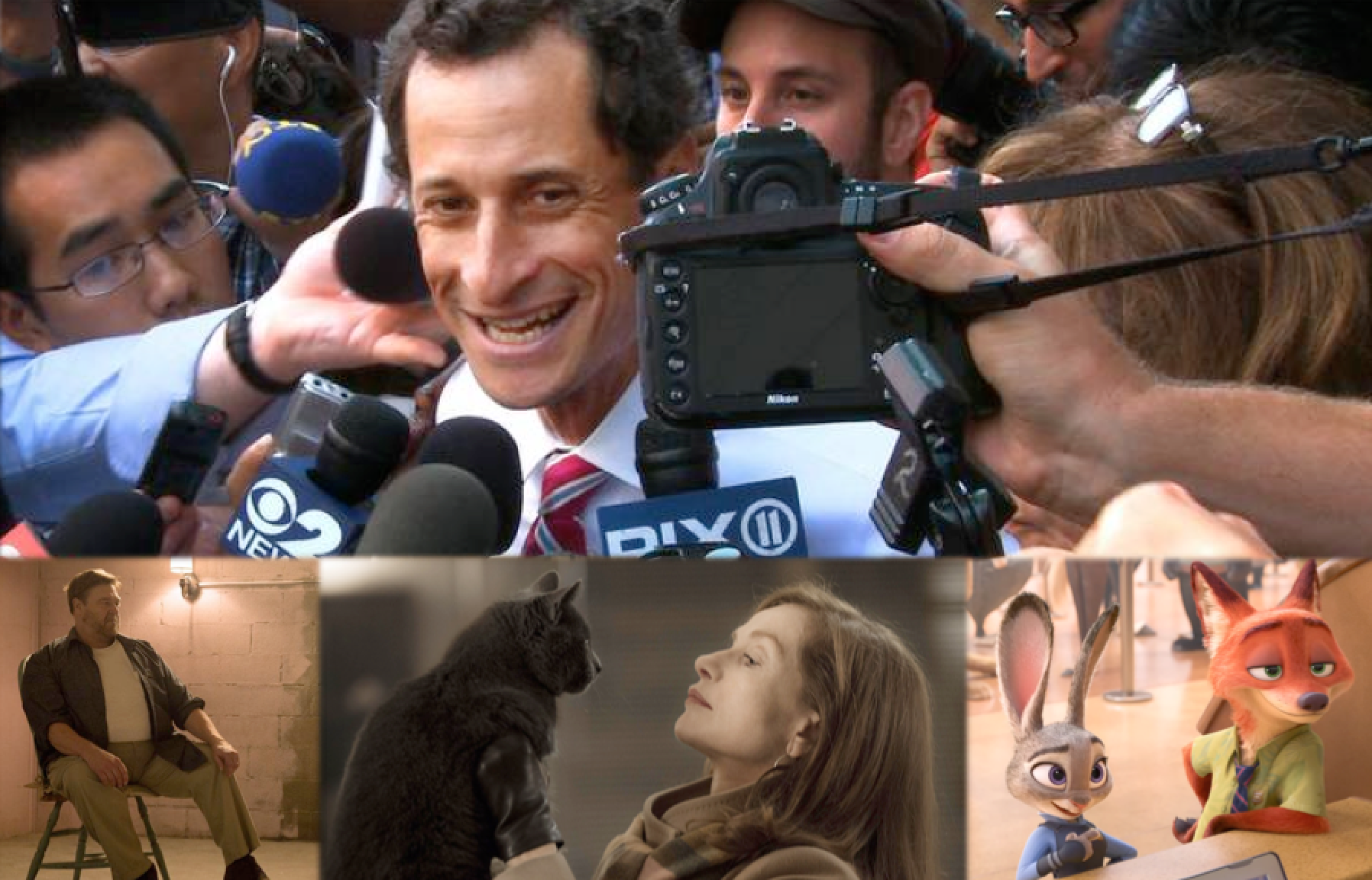 BEST DIRECTOR:
Damien Chazelle, LA LA LAND
Barry Jenkins, MOONLIGHT
Kenneth Lonergan, MANCHESTER BY THE SEA
Denis Villeneuve, ARRIVAL
Martin Scorsese, SILENCE
Should but won't: Andrea Arnold for AMERICAN HONEY, Park Chan-wook for THE HANDMAIDEN, Daniels for SWISS ARMY MAN, Robert Eggers for THE WITCH, and Trey Edward Schults for KRISHA
BEST ACTOR:
Casey Affleck, MANCHESTER BY THE SEA
Ryan Gosling, LA LA LAND,
Denzel Washington, FENCES
Andrew Garfield, HACKSAW RIDGE
Tom Hanks, SULLY
Should but won't: Adam Driver for PATERSON, Andrew Garfield for SILENCE, and Logan Lerman for INDIGNATION
BEST ACTRESS:
Isabelle Huppert, ELLE
Natalie Portman, JACKIE
Amy Adams, ARRIVAL
Annette Benning, 20TH CENTURY WOMEN
Emma Stone, LA LA LAND
Should but won't: Tilda Swinton for A BIGGER SPLASH, Krisha Fairchild for KRISHA, Agyness Deyn for SUNSET SONG, and Sasha Lane for AMERICAN HONEY
BEST SUPPORTING ACTOR:
Mahershala Ali, MOONLIGHT
Jeff Bridges, HELL OR HIGH WATER
Aaron Taylor Johnson, NOCTURNAL ANIMALS
Dev Patel, LION
Aaron Eckhart, SULLY
Should but won't: John Goodman for 10 CLOVERFIELD LANE, Ralph Fiennes for A BIGGER SPLASH, and Lucas Hedges for MANCHESTER BY THE SEA
BEST SUPPORTING ACTRESS:
Michelle Williams, MANCHESTER BY THE SEA
Viola Davis, FENCES
Naomie Harris, MOONLIGHT
Greta Gerwig, 20TH CENTURY WOMEN
Octavia Spencer, HIDDEN FIGURES
Should but won't: Sarah Gadon for INDIGNATION
BEST CINEMATOGRAPHY:
LA LA LAND
MOONLIGHT
JACKIE
ARRIVAL
SILENCE
Should but won't: THE HANDMAIDEN, AMERICAN HONEY, KRISHA, and SWISS ARMY MAN
BEST DOCUMENTARY FEATURE:
13TH
O.J: MADE IN AMERICA
FIRE AT SEA
THE EAGLE HUNTRESS
WEINER
Should but won't: I AM NOT YOUR NEGRO, CAMERAPERSON, BEFORE THE FLOOD, and TICKLED
BEST ANIMATED FEATURE:
ZOOTOPIA
FINDING DORY
MOANA
KUBO AND THE TWO STRINGS
MY LIFE AS A ZUCCHINI
Should but won't: THE LITTLE PRINCE, RED TURTLE, and YOUR NAME
BEST FOREIGN LANGUAGE FILM:
TONI ERDMANN
ELLE
NERUDA
JULIETA
THE SALESMAN
Should but won't: THE HAPPIEST DAY IN THE LIFE OF OLLI MÄKI
FILMS THAT WILL BE POPULAR WITH TECHNICAL AWARDS (VFX, SOUND, EDITING):
THE HANDMAIDEN
THE JUNGLE BOOK
ROGUE ONE: A STAR WARS STORY
DOCTOR STRANGE
ARRIVAL
HACKSAW RIDGE
Should but won't: SWISS ARMY MAN