Hint of Film: Why BLACK SWAN and THE WRESTLER Are the Perfect Double Feature
This past week, film director Darren Aronofsky released his latest madhouse vision,
MOTHER!
, into theaters. His disturbing and masterfully crafted cinematic experiences make him one of my favorite working filmmakers. If you can watch any of his movies without having a visceral reaction, you may need to check your pulse.
In 2008 and 2010, Aronofsky released back-to-back films about performers destroying their bodies in pursuit of their art: THE WRESTLER and BLACK SWAN. Each on their own merit were critically acclaimed in large part due to their incredible lead performances from Natalie Portman (who won herself an Oscar) and Mickey Rourke. (Who, dammit, came so close to winning he could taste it; Sean Penn was great but had already won an Oscar, so why did he need two? Anyway . . . )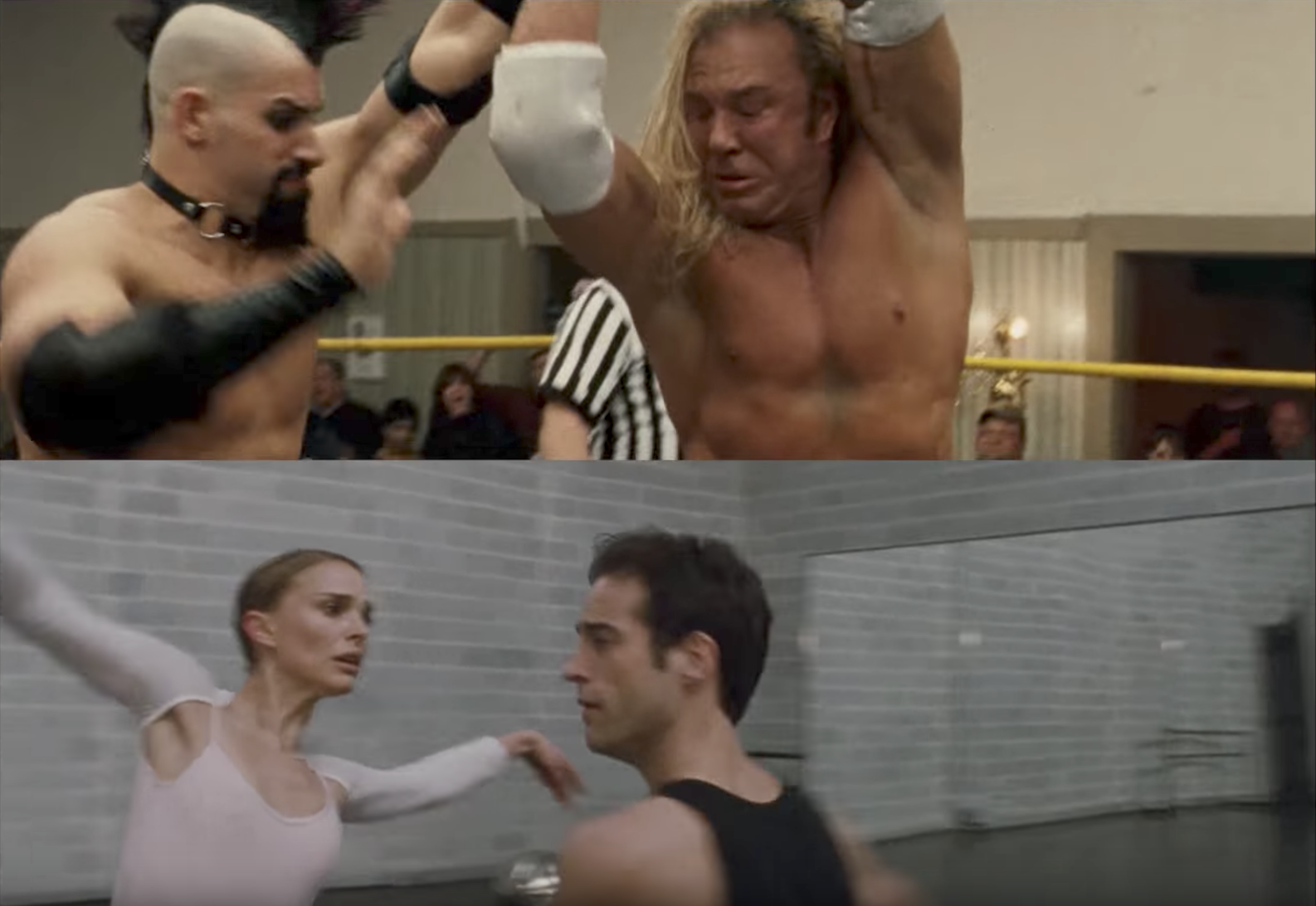 While each film stands on its own, when watched together, Darren Aronofsky's vision of the two companion pieces becomes increasingly clear. In this video essay for Hint of Film, I compare the cinematic techniques he employs to tell the stories of Randy and Nina, immersing us into the contrasting worlds of wrestling and ballet. I thoroughly enjoyed each movie and have gained even more affection from watching side by side, so I figured everyone else could benefit from seeing them together as well. Enjoy!
If you're interested in seeing more video essays, check out my YouTube channel, Hint of Film, which you can find here.