2018 SFFILM Festival Second Half Roundup
We had a blast covering some of the selections from the 2018 SFFILM Festival! SFFILM champions the world's finest films and filmmakers through programs anchored in and inspired by the spirit and values of the San Francisco Bay Area. Read what we have to say about what we saw during the second half of the festival, and catch up on our first half coverage here. 
Note: Any capsule reviews are to comply with the festival's review embargo policy on certain films not yet in wide release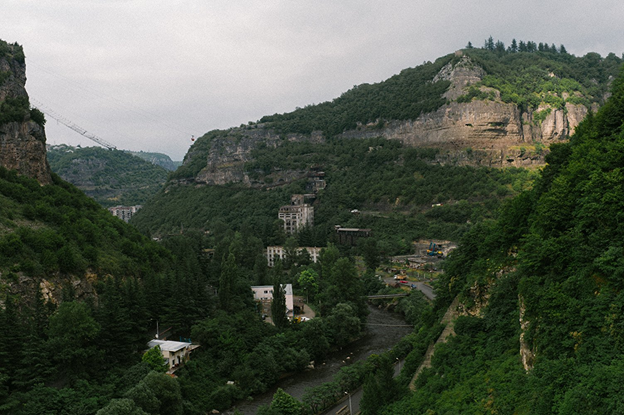 CITY OF THE SUN
Director: Rati Oneli
Genre: Documentary
Somewhere, deep below the foothills of Georgia, air raid sirens blare in the blind dark. A circuit relay has blown, halting the pumping of fresh air into an underground tunnel. Suddenly, lights kick on, and oxygen is forced into this stygian place once more. Back to work. Terse yet considerate, stoic and tender, sometimes transcendent, but always, always human, Rati Oneli's CITY OF THE SUN looks at the lives of a few of the remaining residents of the largely abandoned mining town of Chiatura, Georgia, as they extract the most from their hardscrabble lives. Between long, perilous shifts, the inhabitants of this dilapidated, nearly forgotten town still find time to give music lessons and to perform at the local theater, letting a little light back into this corner of the world. These people, no matter how bleak things may seem, remain committed to their jobs, to their lives. Life may be hard, unforgiving, even, but it is still a gift. Shot with remarkable care, Arseni Khachaturan's breathtaking cinematography transports the viewer into the almost otherworldly reality of this post-industrial, former Soviet republic. And, by simply observing their day-to-day lives rather than interviewing them, Oneli imbues his film with the sincerity of these fine people, showcasing their hard-won grace and integrity as well. [Joseph Simpson]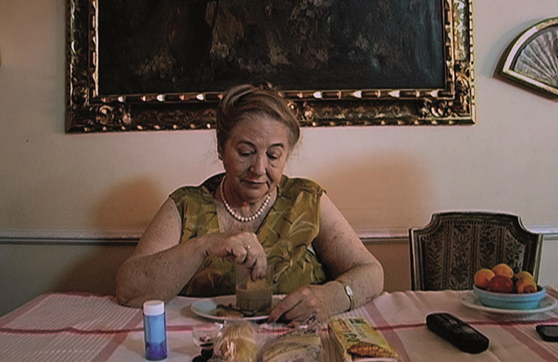 LOTS OF KIDS, A MONKEY, AND A CASTLE
Director: Gustavo Salmerón
Genre: Documentary
This film is the perfect example of not judging a book by its cover. When I first began watching LOTS OF KIDS, A MONKEY, AND A CASTLE, I wasn't sure what I was watching, or why I was watching it. This is a documentary Samlerón made about his mother and her life as it seems to be approaching an end. As the film went on, I not only found myself laughing and having fun, but I also caught myself contemplating the mysteries of life and death. Julieta Samlerón turned out to be a strange yet fascinating woman with a quick wit and a knack for hoarding everything from extravagant paintings to her children's baby teeth. It made me want to know what it's like to be able to gain everything you want in life—in this case, lots of kids, a monkey, and a castle—and the question of, "What now?" By the end of the film, I was eating crow over my initial reaction to the first five minutes. LOTS OF KIDS, A MONKEY, AND A CASTLE, as subtle as it may be, made me contemplate my life and what I want to do with it more than any other film I've seen. For that reason, it is an incredibly unique and captivating piece of art. [Emma Wine]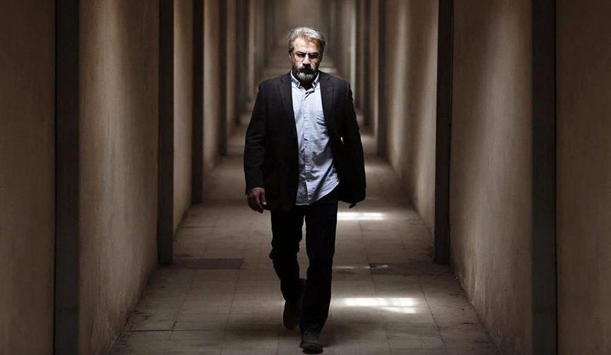 NO DATE, NO SIGNATURE
Director: Vahid Jalilvand
Genre: Drama
With uncomplicated yet compelling cinematography, dialogue that carries the weight of the word in every syllable, and the expertise of understated acting, NO DATE, NO SIGNATURE is a stunning commentary on the kind of power guilt can have on the human psyche. Featuring a story with twists and turns around every corner, intense complexity reveals itself from what appears to be a simple premise. Clearly, not everything is as it seems. [Emma Wine]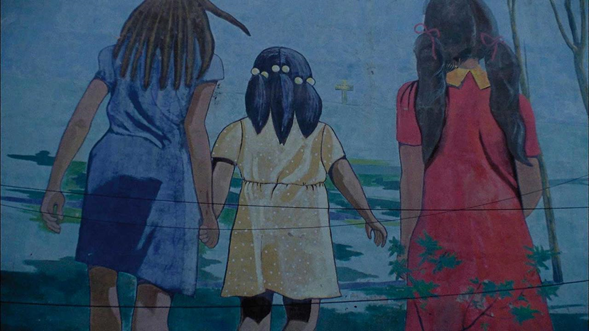 PURGE THIS LAND
Director: Lee Anne Schmitt
Genre: Documentary
PURGE THIS LAND is a unique experience, existing as more of a video essay than a film. Through this, Lee Anne Schmitt offers a bleak stroll through urban areas in Chicago and Detroit, paired with musings about the violent abolitionist John Brown. By doing this, Schmitt asks the audience to gaze at long-forgotten regions of the United States. A Detroit public school is overshadowed by a "for lease" sign on its front lawn, and in Chicago, a lone portrait of Obama exists on a decrepit building's wall as street art. Amidst tragic signs of indifference, both societal and moral complications arise due to John Brown's divisive ideology. By showing and preaching about the lack of funding for public education, violence towards colored people and poverty, Schmitt appears to somewhat support a violent response towards oppression.
That being said, it is never clearly stated by Schmitt in the film, but forms visually through street signs and plaques referencing John Brown's life and legacy. One quote of Brown's seems to sum up this belief: "I . . . am now quite certain that the crimes of this guilty land will never be purged away but with blood." Other quotes reference the long battle for equality that has barely chipped away at the hundreds of years of oppression. Perhaps it is the longevity of Brown's legacy that proves its worth to Schmitt. After all, she was able to make a film about him, and I am writing about it. So, it's clear  that the film has created a dialogue and succeeded in that aspect. But due to its impressionistic approach to the issues, it also doesn't come to any solid conclusions. How long can one be silenced before they have to scream? One can't help but feel Schmitt would like to, but chooses to lull your ears and eyes into her narrative instead. [Sam Wall]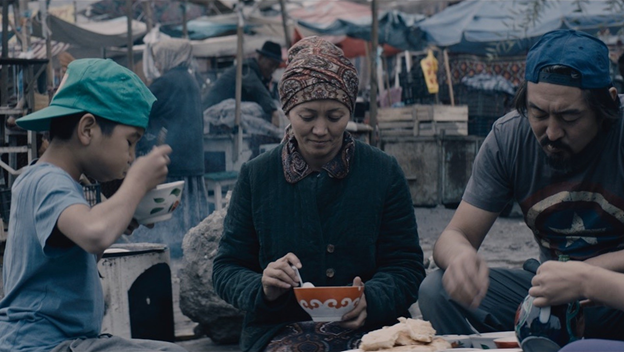 SULEIMAN MOUNTAIN
Director: Elizaveta Stishova
Genre: Drama
A rapturously compelling debut feature, SULEIMAN MOUNTAIN sheds light on the culture of Kyrgyzstan with a keen observational eye, a family melodrama told in the vein of an Asghar Farhadi picture. Effortlessly photographed in the picturesque eponymous world heritage site and wonderfully assured in its directorial precision, director Elizaveta Stishova traces the envy, lust, and scorn of four people who cannot find comfort in sharing the same space. A witch doctor, her ex-husband, their long-lost son, and a new, pregnant wife—all completely wrong for one another, but maddeningly dependent on each person's perks. It's a family road trip film told in the bleakest of circumstances, LITTLE MISS SUNSHINE with no declarative destination. All that is to say, this is a remarkable debut; the type of cultural benchmark we need more of in foreign cinema. [Sergio Zaciu]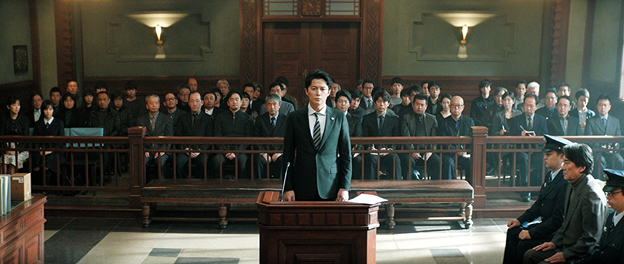 THE THIRD MURDER
Director: Hirokazu Kore-eda
Genre: Drama
A brutal killing. An unclear motive. A story that changes every time it's told. Hirokazu Kore-eda's pensive procedural drama unfolds slowly and methodically, following a young defense attorney as he attempts to navigate an increasingly perplexing case from within the byzantine Japanese legal system. Less concerned with truth than the concept of truth itself, THE THIRD MURDER is a gripping, at times frustrating, examination of our notions of justice. [Joseph Simpson]