THE GIFT Review
Director: Joel Edgerton
Genre: Psychological Thriller
Release: 2015
With THE GIFT, Blumhouse proves that they're not a production company that's merely riding off of the success of two horror titans (PARANORMAL ACTIVITY and INSIDIOUS), but are instead consistently pumping out new, original content as well. THE GIFT is the furthest that Blumhouse has ever dared to venture from their horror formula (apart from WHIPLASH), crafting a narrative that's devoid of supernatural elements or gross-out shock value. Instead, THE GIFT opts for a psychological thriller that calmly builds tension and allows for its actors to dominate the playing field, making for a mystery in the vein of a David Fincher film.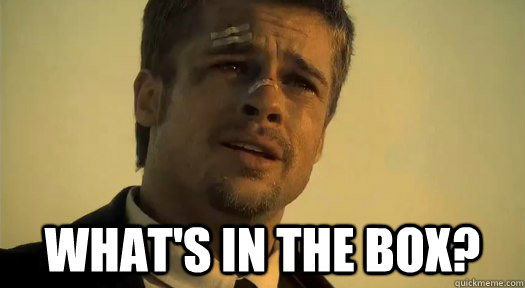 Applicable for THE GIFT, as it turns out
Although Joel Edgerton is already well known as an actor, THE GIFT also functions as his directorial debut. Edgerton commands the screen intelligently, relying on the classic Hitchcock technique of less is more. Instead of opting for jump scare after jump scare, THE GIFT plays up paranoia to a fantastic degree. This is where the film's horror elements end, however, because THE GIFT isn't concerned with being a horror film, instead developing itself as an intelligent, thought-provoking mystery.
Thus, the narrative is where Blumhouse's 2015 outing really shines, taking its time to establish three distinct characters and one mysterious conflict that is withheld from the audience for the majority of the film. In some ways, it plays out like a low-budget version of SE7EN, but with a heavier focus on character drama. Further establishing Blumhouse as the gods of micro-budget cinema, THE GIFT limits itself to a handful of locations and actors. Since we realize that anyone could technically make THE GIFT, it becomes all the more impressive by demonstrating the creative inspiration to come up with a narrative that so elegantly works in such a closed setting.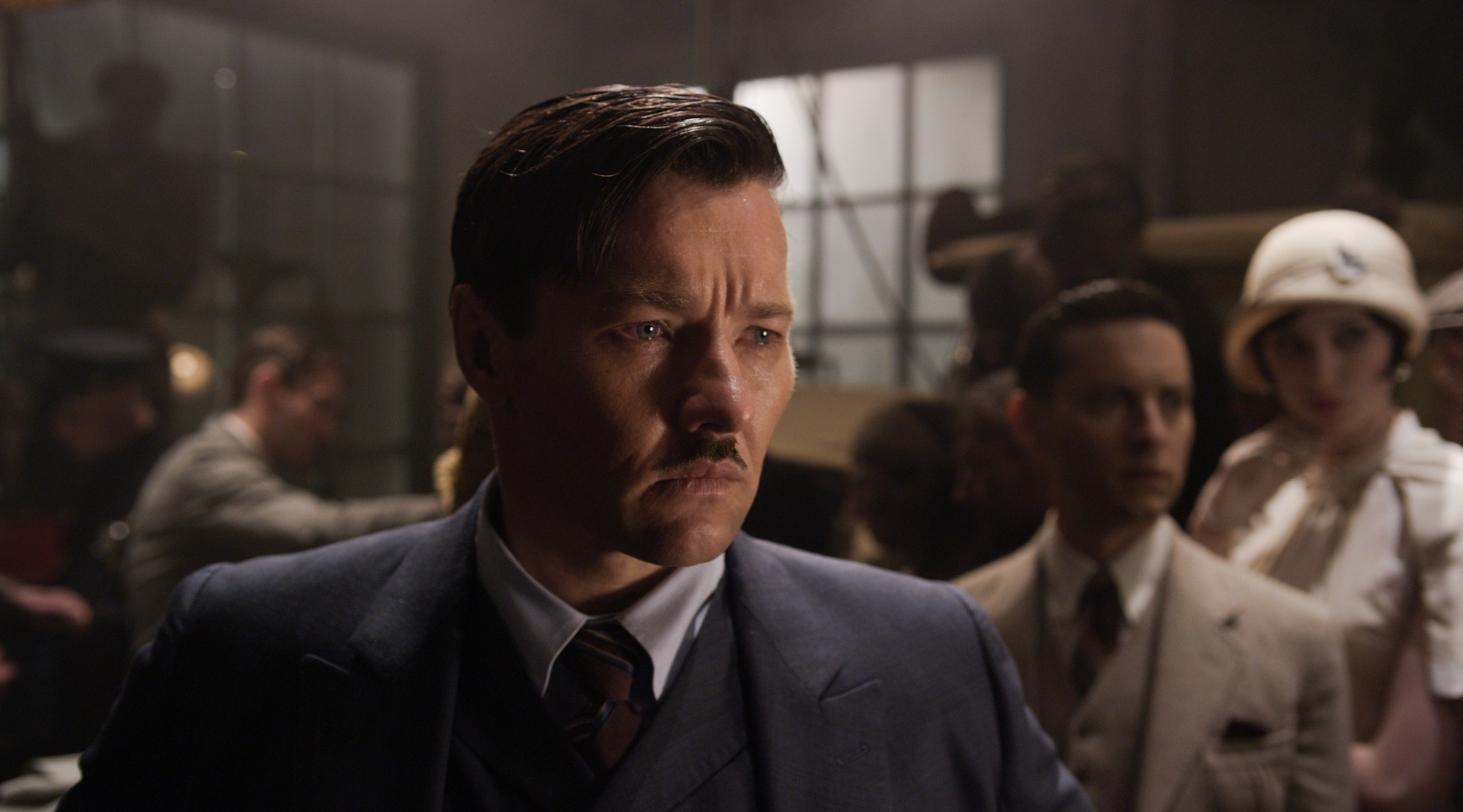 Director Joel Edgerton's role as Tom Buchanan featured much less elegance and inspiration
In addition to a base premise that makes for strong entertainment, the narrative also tackles the timely subject of bullying in contemporary society and the dog-eat-dog world that people live in today. Jason Bateman and Joel Edgerton are written perfectly for the film, and the way that THE GIFT see-saws its protagonist and antagonist is an unorthodox technique that keeps the audience on their toes. It never plays out with broad brush strokes of black and white, which is why it never succumbs to just being a traditional genre flick, although it shares some of the voyeuristic qualities of a slasher film.
What's unfortunate is the fact that Rebecca Hall feels like she's written incorrectly for the film. Although Edgerton made sure to write a fleshed-out female protagonist—something sorely underrepresented in the genre—he also gives her an unrealistic amount of personal strength and independence, ultimately weakening the domestic drama that unfolds during the film. Had Hall been written as a reserved, obedient housewife, her transformation would have been significantly more compelling. This is doubly important because she never makes any legitimate decisions that could only be made by an independent woman.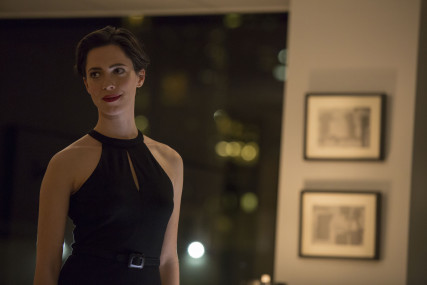 Yung Tilda Swinton
Visually, THE GIFT is controlled and to the point, using its camera as a means to simply capture the captivating conversations and edge-of-your-seat tension tension building. It's understandable that as a directorial debut from an actor, the focus was almost entirely on performance, but the film's style suffers as a result, making for a feature that's blocked elegantly and acted fantastically, but shot and color-corrected to look like an imitation of David Fincher's GONE GIRL. Although this visual style seems to be gaining traction in the indie scene, it would have been exciting to see Edgerton complement his dark mystery with a more interesting palette and a more stylish visual execution.
One Affleck penis away from being GONE GIRL'd
Nonetheless, despite its trite aesthetic, THE GIFT still functions as one of the coolest genre pieces in recent memory. While not carrying the thematic undertones that made IT FOLLOWS interesting, the auditory qualities that made THE BABADOOK haunting, or the visual prowess that made A GIRL WALKS HOME ALONE AT NIGHT memorable, it manages to tell one of the best narratives in contemporary mystery-horror since Pedro Almodovar's THE SKIN I LIVE IN. Bolstered by strong performances from Jason Bateman, Joel Edgerton, and Rebecca Hall, THE GIFT is a unique take on the thriller genre, and a fantastic piece of puzzle-solving to boot.
Verdict: Recommend