SUMMER 08 by Metronomy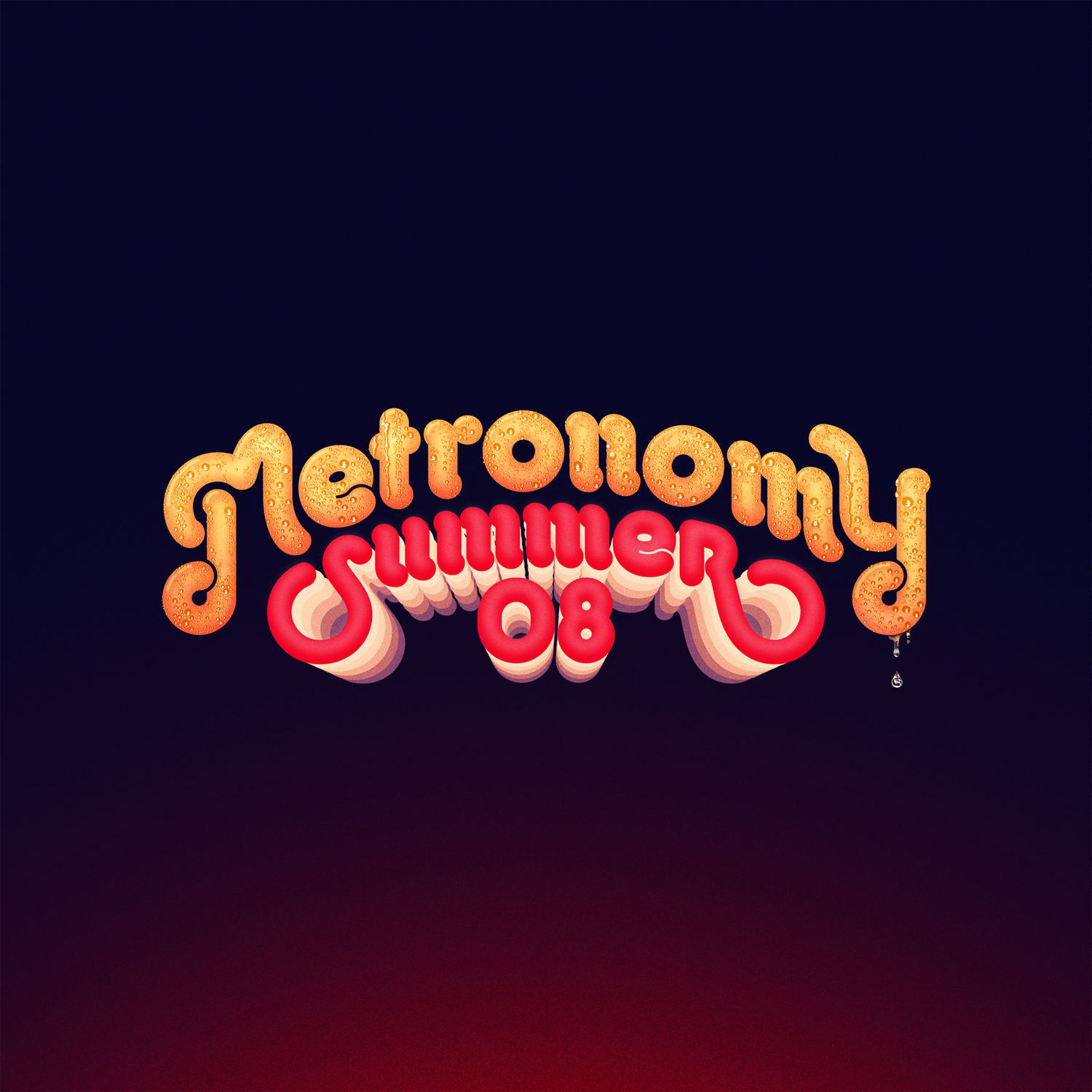 Genre: Synthpop
Favorite Tracks: "Back Together," "Old Skool," "Hang Me Out to Dry"
Joseph Mount's cheeky retrograde is a charming emblem of Metronomy's contribution to contemporary indie pop. Similar to like-minded electro-funksters Unknown Mortal Orchestra and Blood Orange, Metronomy's knack for composing a full-bodied melodic space rings true to his mission to repurpose tenants of age-old pop and funk music and give sentiment to his methodology. The trio produces music that demonstrates nostalgia's unavoidable presence in those who have immersed themselves into the world of music. In Metronomy's case, Mount's soundcraft constructs a vivid and disco-y utopia of well-heeled bangers that exist just at the cusp of the radio-friendly. Contrary to their namesake, the Devonshire, England outfit's slightly awkward sense of melody jitters against Mount's delirious falsetto and slurpy synths, a recipe for some endearing success in his 5th LP SUMMER 08.
SUMMER 08 is Metronomy's delectable attempt at bringing it back eight years ago to NIGHTS OUT, the second album from Joseph Mount's Metronomy project that wonderfully bridged the gap between bright pop and makeshift bedroom electronics with fun and fancy. It's a step back from the considered, downtrodden LOVE LETTERS and composed ENGLISH RIVIERA, focusing both its lyrical and melodic attention on skanky clubs, slothful holiday romances, and groovy soirées. In fact, it's arguably so insincere to the point that it begins to build character. The playfulness of the album's sweet spots magically conceal any self-indulgent attempts at irony and annoying musical scholarship, and make up for some dreary downfalls.
Pliable opener "Back Together" revs up the sleaze against a tirade of groovy percussion, funkadelic bass licks, and cross-dressing vocal exchange. Mount's growing confidence as frontman shines in his comical vocal range, veering back and forth from slimy lad to pixie gal as the loving couple flips through their diaries to pencil in a funkadelic night out in the town. There's hefty amounts of LCD Soundsystem embossed in the track's punchy guitar stabs that build into spritely bridges of a danceable synth/disco/funk hodgepodge.
The chorus of single "Old Skool" captures the vicious, foxy vibes of a seventies swingers party, set against a wonderfully mixed soundscape of deep-seated grooves and scintillating synths scratched up by turntable whiz Mix Master Mike. "You keep your friends, I'll keep my friends/Have a party in the West End/Make some money, make more money/With your new friends throw a party." "Old Skool" is a perfect taste of Mount's fondness of taking the piss out of posh jealousy through a use of obtuse lyrics and contagious beat loops.
A collaboration long in the making, "Hang Me Out to Dry" featuring Swedish popstar Robyn is Mount's crowning moment in constructing radio-friendly pop music. The track vibrantly invites the listener to groove behind the wheel and set forth on a dance-pop enthused night adventure. What sets this track out from the others is its more commercial tempo set forth by bugged out electro house musician Erol Alkan, which lends Mount a helping hand into constructing a more accessible dance track.
Fallbacks "Love is Not an Obstacle" and "Mick Slow" are drowsy attempts at emulating zestful muzak stylings of smooth jazz icon Michael Franks. However, possibly the most entertaining aspect of the album is its production and composition. Mount's early days soundtracking animations and remixing early 00s indie-pop favorites help him compose altered musical formats into a credible narrative that transitions tracks almost seamlessly. SUMMER 08 puts on a fancy-free ritz, a feat pretty damn difficult to execute.
Verdict: Recommend