Shoegaze and Dream Pop You Should Check Out
Slow Girl Walking's new release took a while for me to find. In its short length, GLOO was a magnificent journey (easily surpassing that of Beach House's new baby) that inspired me to take a look back on the shoegaze and dream pop that has tickled my fancy throughout the years. Early on, I dismissed the genre as forced-endorphin-rush hipster garbage, but here is a list of several essential albums that eventually shaped my taste and made me appreciate the genre.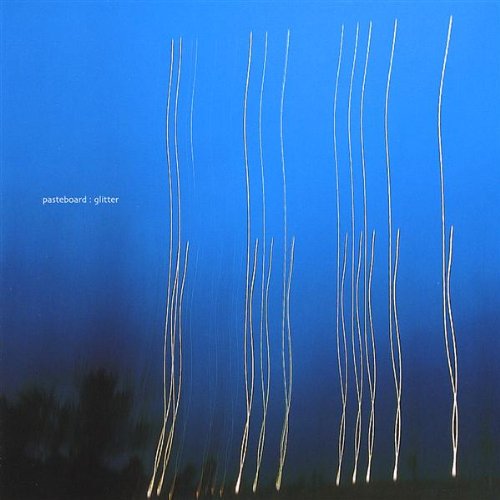 Pasteboard – GLITTER
Pasteboard managed to get into the shoegaze scene in Japan just as it was getting oversaturated by bands like Luminous Orange and Cruyff in the Bedroom. Noticing this, pop duo Mihoko Tanoue and Makoto Igarashi sought to focus primarily on their band Roly Poly Rag Bear before producing anything more under the Pasteboard name. Their contribution to the genre, however, is glorious. Filled with soothing guitar tones and Makoto's soft vocals, it would be a challenge to find someone who isn't completely relaxed by GLITTER. The track titles that pay homage to the band's influences (one called "Slowdive") also keep the charm of this release sustaining. Perfect for end credits or leisurely driving at sunset, this album is an essential.
Favorite Tracks: "Breakbeats", "Flipper", "Shoegazer", "Starcharts"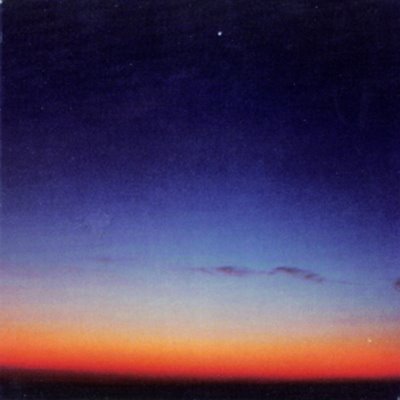 Flying Saucer Attack – S/T
On their self-titled debut (sometimes appropriately called RURAL PSYCHEDELIA), Bristol band Flying Saucer Attack bury percussion and vocals under tons of deliciously crunchy and brittle guitars. Some tribal rhythms are found here as well, a favorite being the track "Moonset", which adds so much value to the album as a whole, making sure it doesn't become simply an endless barrage of guitar feedback. Paying tribute to other bands is a bit of a theme here. FSA names several tracks after famed ambient krautrockers Popol Vuh (you can guess how those songs sound), and a cover of "The Drowners" by Britpop band Suede is fantastically drowned by thick and noisy guitars. A shoegazing album that offers a variety of sounds is very hard to come by, so be sure to give this a listen.
Favorite Tracks: "My Dreaming Hill", "A Silent Tide", "Make Me Dream", "The Drowners"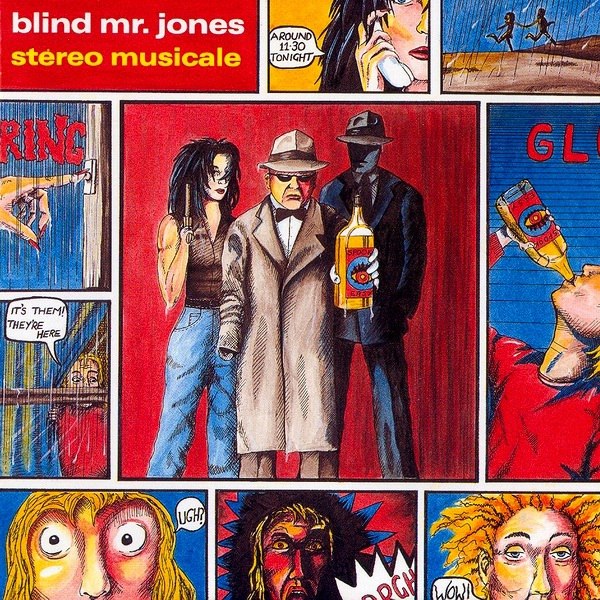 Blind Mr. Jones – STEREO MUSICALE
Blind Mr. Jones is a band from Marlow, England that did something new and daring for the genre in the early 90s. Though it took a while to develop their particular sound (including experimenting with Neil Halstead's guitar from Slowdive and the harmonica skills of Radiohead's Jonny Greenwood), Blind Mr. Jones (name derived from the Talking Heads album NAKED) incorporates flutes into intensely rich guitar jams to make a unique style that is worth every note. Flautist Jon Tegner, weaseling his way into the band's lineup after they'd already made an EP, always seems to come in just at the right time. When the band is reaching towards fuzzy epicness, crazy flutes arrive, serving as the cherry on top of some already fun tracks. This, combined with interesting drums, establishes layers of intricacy and an unforgettable atmosphere that makes STEREO MUSICALE an album that should not be missed.
Favorite Tracks: "Spooky Vibes", "Henna and Swayed", "Lonesome Boatman", "One Watt Above Darkness"
Still Corners – CREATURES OF AN HOUR
England really has a monopoly on the dreampop and shoegaze spheres. After signing onto Sub Pop Records (the hipsters who bring us most of our Beach House and those lovely little music stores in airports), London band Still Corners produced their first full length CREATURES OF AN HOUR. Leaning more towards the dreampop side, this album is coated in effects-heavy synths and Tessa Murray's whispery voice. Though many elements of this album seem very melancholic, especially due to the haunting vocals, upbeat percussion and some bright guitar riffs lighten the mood. Each instrument gets their spotlight. Floating keyboard-centric portions are smooth in a pop-y sort of way, while guitar heavy areas creep up on the listener, culminating in an endearing release.
Favorite Tracks: "Cuckoo", "Into the Trees", "The White Season", "Submarine"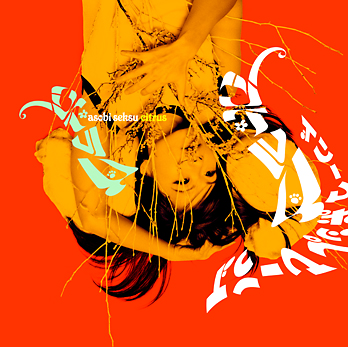 Asobi Seksu – CITRUS
Though Asobi Seksu (Japanese for "playful sex" if you were asking, they used to be called Sportfuck ok!) was from New York, vocalist and keyboardist Yuki Chikudate injects as much of her Japanese heritage as possible into the band's music providing fun pop melodies and cutesy vocals in Japanese (very similar to Deerhoof's Satomi Matsuzaki, check them out!). CITRUS is where the band hit their peak with the help of NYC producer Chris Zane at Gigantic Studios. The album is crisp, loud, and mixes the best of the various talents on hand. Guitarist Jack Hanna and bass player Haji produce dreamily deep riffs that match so well to Bryan Greene's bassy drums and Chikudate's beautiful voice.
Favorite Tracks: "Strawberries", "New Years", "Thursday" (which was featured in the film LIKE CRAZY written by Chapman's own Ben York Jones), "Mizu Asobi"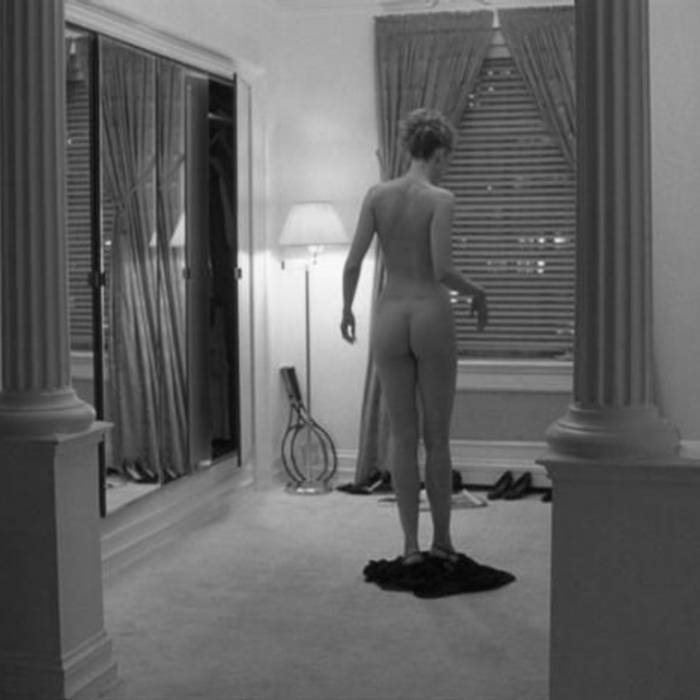 Whirr – DISTRESSOR (EP)
Recently, Whirr is a band that likes to playfully stir up controversy by picking fights with others on social media platforms, in addition to defacing copyrighted images and turning them into concert posters. Their childish antics aside, this EP is by far their strongest work and a titan in the modern shoegaze world; some could say it even resuscitated the shoegaze scene. Probably the most emotional piece on this list, Whirr's DISTRESSOR EP is perfect for any sunset background goodbye. The immensely talented Nick Bassett (who later gave his talents to Deafheaven for a hot New York minute) peppers this release in wondrously dramatic riffs that should not go unheard.
Favorite Tracks: "Leave", "Ghost", "Sandy"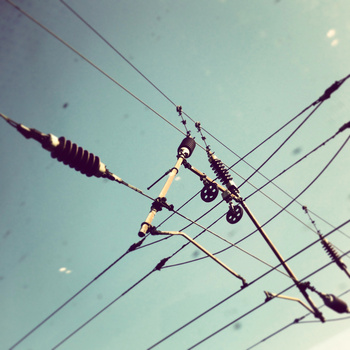 <b>SPC ECO – SIRENS AND SATELLITES
A newer release from the UK, SPC ECO's (pronounced Space Echo) SIRENS AND SATELLITES is heavy and loud. Channeling her inner Cocteau Twin, Rose Berlin's ethereal vocals sing of celestial entities. Various electronic elements make their way into this album, making for actual, dance-able beats in tracks like "Delusional Waste", but the thick atmosphere of Dean Garcia's guitar is where this album hits its high points. Garcia, who was formerly an integral part of the 90s shoegaze-tronic band Curve, rocks harder than most guitarists in the genre. Catchy melodies that border on alt-rock and darkly electronic bits make this even more interesting, and plant it firmly in the "space rock" subgenre.
Favorite Tracks: "Fallen Stars", "Zombie", "Tweet Fields At Night", "Free Fall"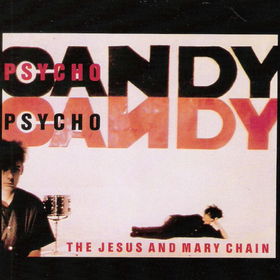 The Jesus and Mary Chain – PSYCHOCANDY
A noted classic, this is one of the albums that put shoegaze on the map. Scottish brothers William and Jim Reid brought together a number of influences, including the outside-the-box thinking of The Velvet Underground, the Shangri-Las, Einstürzende Neubauten, and the sweet sounds of the Beach Boys to craft an exceptional debut. At first, many music fans did not accept PSYCHOCANDY for the greatness that it was, thinking it too harsh and demanding of the listener, but now things have thankfully changed. The pop sensibilities gave to PSYCHOCANDY an appeal similar to the weirdness of Echo and the Bunnymen (thank you HIGH FIDELITY), but retained the warmth and heaviness of noisy rock projects. Those who have not listened to PSYCHOCANDY, especially fans of indie music in general, have surely deprived themselves of what may be one of the fuzziest and most fun records in history.
Favorite Tracks: "Just Like Honey", "The Living End", "Never Understand", "Sowing Seeds"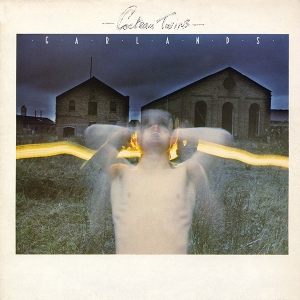 Cocteau Twins – GARLANDS
Many point to Scottish band Cocteau Twin's sixth release, HEAVEN OR LAS VEGAS, as their best effort, but their debut is also exceptional. Taking a more morbid tone favoring feedback-laden guitars than their other releases, GARLANDS kicked off a lot of the indie music trends in Britain, giving rise to BBC radio man John Peel's (and in turn "Peel Sessions") fame.  Vocalist Elizabeth Frazer also experiments with her voice on this, giving a weird yodel giggle when holding notes. Many music journalists in the 80s compared the band to Siouxsie and the Banshees upon hearing this album, and for good reason. GARLANDS envelops itself in a darker sound than most albums in the genre, and sometimes even edges on goth rock, still holding its own in today's music world.
Favorite Tracks: "Blood Bitch", "Blind Dumb Deaf", "The Hollow Men", "Grail Overfloweth"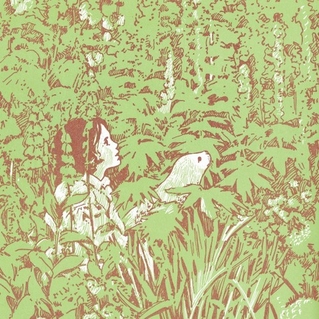 Candy Claws – CERES AND CALYPSO IN THE DEEP TIME
Probably the best dreampop album this decade has to offer, Candy Claws improves on what they had with HIDDEN LANDS and produces their greatest achievement in this lush and dense masterpiece of an album. CERES AND CALYPSO is incredibly vibrant, with feelings of intensely hazy soundscapes. The cute children's book-style concept of the album (pertaining to a little, time traveling girl and her pet seal) need not even apply for one to experience this album in full. When it first hits, Candy Claws sends you flying and never lets you land. Saving the best for last, this is the greatest work on this list and ultimately transformed my view of what dreampop and shoegaze could be.
Favorite Tracks: "Into the Deep Time (One Sun)", "Pangaea Girls (Magic Feeling)", "Transitional Bird (Clever Girl)", "Fallen Tree Bridge (Brave Rainbow Rider)"