SHE'S GOTTA HAVE IT Review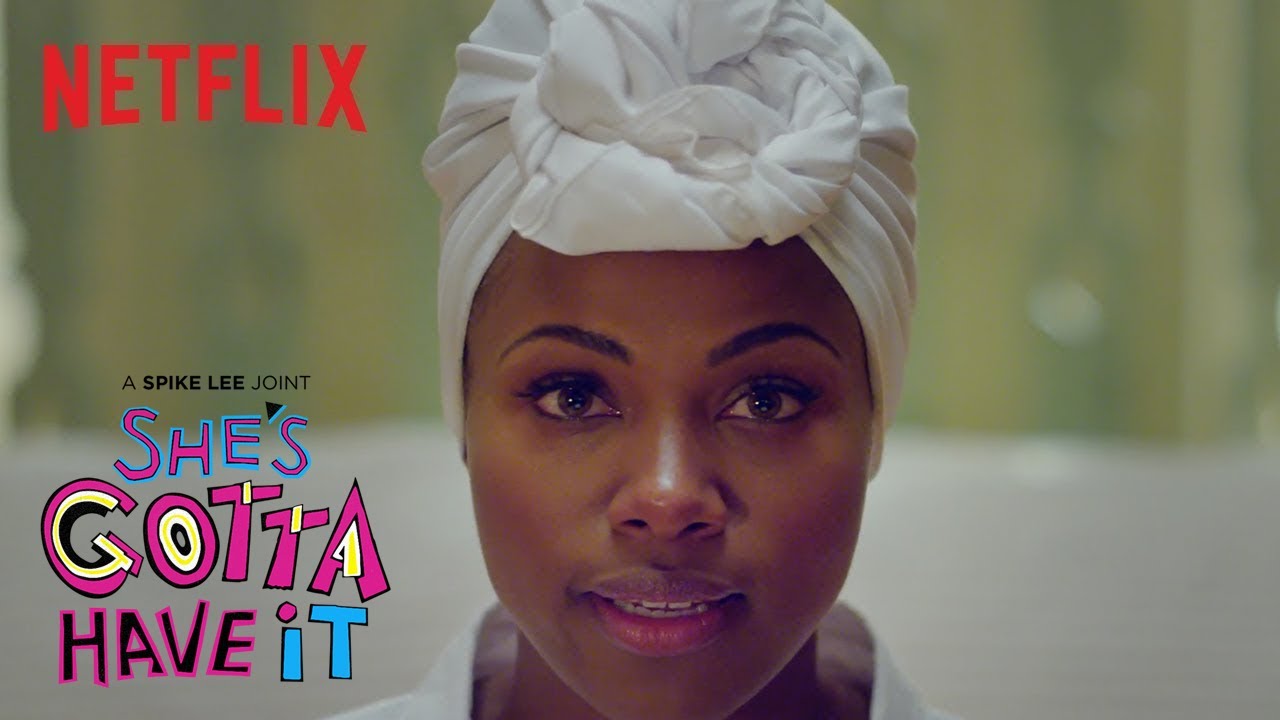 For some, the sex-positive, polyamorous, pansexual lead of Spike Lee's 1986 film SHE'S GOTTA HAVE IT is too much to handle. She's intense, she's vulgar, and she's unapologetically exactly who she wants to be. However, that same confidence and security, while charmingly intimidating, are just a few of the reasons why the name "Nola Darling" has lived on for more than 30 years. And now, Spike Lee returns to his directorial debut, this time stretching the skimpy 86-minute running time into 10 full raunchy episodes on Netflix. The heroine of the show, Nola Darling—played in this remake by the fierce and beautiful DeWanda Wise—is back and just as bad as ever. There's no denying her strength and vivacity, and what's even better in this remake is the greater focus on Nola's career as a budding artist. SHE'S GOTTA HAVE IT is an expansion of the 1986 original that delves deeper into Nola's world, as well as those of her rotating schedule of lovers.
Everybody wants Nola Darling—the beautiful, fierce, and headstrong young artist living in Brooklyn. She's a talented, emerging creative trying to further her career without the complications of exclusive romantic relationships. The iconic 1986 Nola, portrayed by Tracy Camilla Johns, seems to be more free-spirited and compassionate than in the remake. That being said, Wise's 2017 Nola is not a force to be reckoned with; she's a shining example of strong independence and is a beacon of youthful, artistic fervor. Nola's lack of interest in commitment is paralleled by her desire to advance her career. She's neither a freak nor a sex addict, and she's "damn sure nobody's property." Nola's authenticity continues to ring through in 2017 just as much as it did in 1986. The main reason I continued to watch the show through its muddy later episodes was Wise.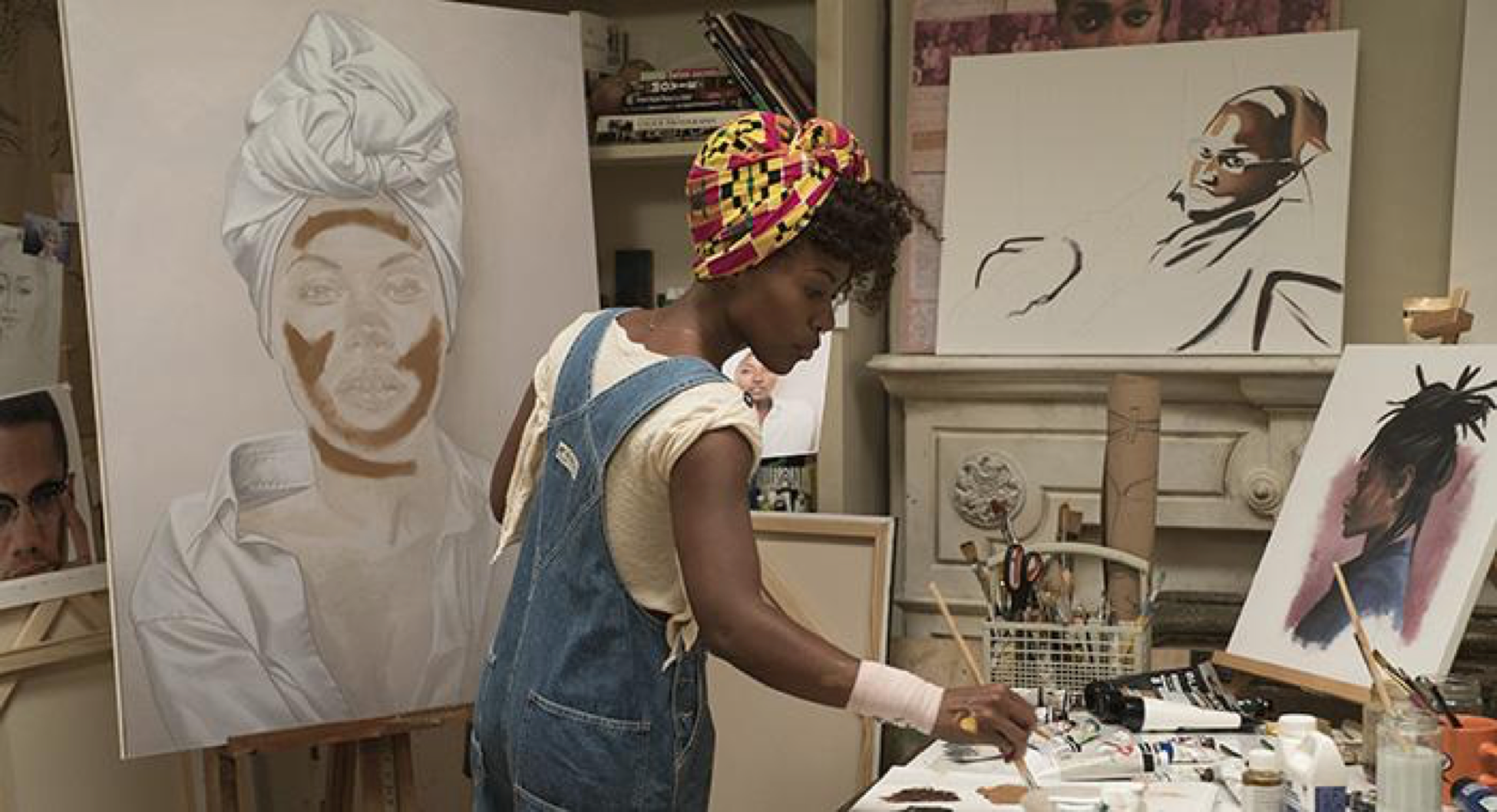 That contour tho
Nola openly and casually sees three different men, each of whom want her just as much as the other. There's Jamie Overstreet (Lyriq Bent), who retains the original's smooth-talking mannerisms and obsession with Nola. But in this version, this successful businessman's storyline is complicated by a crumbling-but-salvageable marriage that holds him back from being with Nola. Next on Nola's list is pretentious model Greer Childs (Cleo Anthony). Too gorgeous for his own good, this narcissistic Instagram star loves Nola more than almost anything in the world, second only to himself. Last but definitely not the least is the iconic Mars Blackmon (Anthony Ramos), whose immaturity is so endearing it is hard not to fall in love with him. All three actors give these characters more depth and likeability, and each contribute a certain charm to the series. SHE'S GOTTA HAVE IT also gives more screen time to the various young women in Nola's life and all the struggles they face trying to "make it" in their respective fields. Explored in this remake is Nola's sexuality, as she rekindles her relationship with her ex Opal Gilstrap (Ilfanesh Hadera). Nola's best friends, curator Clorinda Bradford (Margot Bingham) and aspiring stripper Shemekka Epps (Chyna Layne), balance out Nola's ferocity. Their presence allows Nola to show her kinder and more compassionate side, which makes her a more sympathetic and relatable character.
The series summed up in a photo, I guess
As I am in love with Nola Darling and the 1986 film, I wanted to like this show so, so badly. I enjoyed how this remake dug deeper into the lives of each of its main characters, but all the different storylines were delivered too erratically and far too rushed for it to be palatable. Each episode has its own distinct tone and pace, but the shifts and inconsistencies are admittedly a tad too jarring to entirely forgive. The series jumps from one storyline to another, and ends up feeling like it lacks fluidity. Nevertheless, I was able to ultimately looks past its core set of flaws—mostly because of the characters and Lee's distinctive artistic style.
Despite the hang-ups, SHE'S GOTTA HAVE IT still presents many of the issues it dealt with back in 1986, this time with a fresh and compelling take relatable to a modern audience. Stylistically, this new series retains many the original film's flair and taste. For many Spike Lee fans, this remake will be a fun and fascinating reiteration to watch. Even in the opening title cards of Fort Greene both in 1986 and 2017, Lee's authorial presence can clearly be seen, and each new title sequence tells a story about Fort Greene within its own right. This remake chronicles Nola's journey of self-discovery, and it's inspiring to see her visibly gain more confidence in herself as the series progresses.
Verdict: Recommend