OCZY MLODY by The Flaming Lips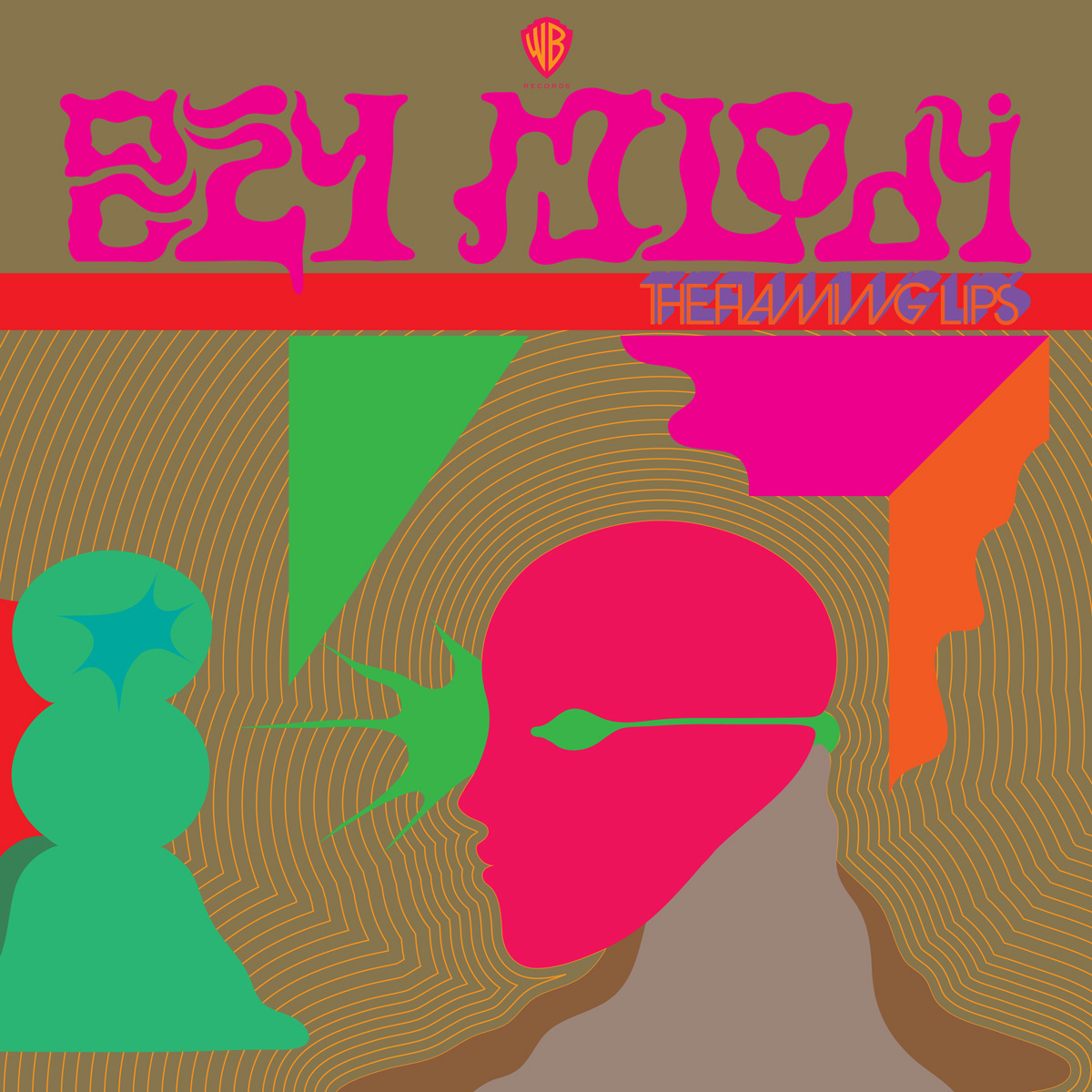 Genre: Neo-Psychedelia, Psychedelic Pop
Favorite Tracks: "How??," "Sunrise (Eyes of the Young)," "Nigdy Nie (Never No)," "The Castle," "We A Famly"
Although they hit their stride over a decade ago with 2002's YOSHIMI BATTLES THE PINK ROBOTS, The Flaming Lips is a group that has somehow managed to stay relevant despite failing to live up to the precedent that album set. Crowded with covers, collaborations, and a full-blown Christmas album (yikes), The Flaming Lips' discography is a dense jungle in which great treasures lie; you simply need to be committed to finding them amidst the extraneous brush and foliage. And while they sometimes allow their devotion to bizarre production to take priority over the quality of the actual written song, there's an unexplainable aura surrounding The Flaming Lips that is unlike that of any other artist.
I'm not sure how much of their creative energy is harnessed from their clandestine extraterrestrial affairs and how much of it is drugs, but either way, The Flaming Lips are committed towards making music that seems a poor fit for Earthly consumption. However, since we are on Earth, the question remains: how weird is the new LP, OCZY MLODY, and is it a bad thing that the answer is "very"? I'm having trouble answering this question myself. The three singles that were released ("How??," "The Castle," and "We A Famly") each suggested that this album would display plenty of interesting and experimental electronic production, but whether or not that would be satisfying for an entire album was unclear. For the most part, the songs on OCZY MLODY gravitate towards stacking layers of warbly and otherworldly synths over Earth-shaking bass patches and drum machines. However, after that formula being loosely replicated for 12 songs, the appeal runs dry, and the only other variety that is brought into the mix is Wayne Coyne's vocals. While a huge fan of his voice and lyrics, I was frustrated to hear Coyne failing to deliver memorable vocal performances track after track. When it comes to writing melodies, there should be a feeling that the vocals are lifting an instrumental to its highest potential, but songs like "Galaxy I Sink" choose not to, in favor of heavy and discordant harmonies that bog down the rest of the track. Other songs follow suit in the same mind-numbing fashion, such that I don't even want to bother to find them.
This album feels like an offering to Warner Bros. to fulfill a contractual quota. While the standout tracks are provocative, they aren't legendary, and that's unfortunately the precedent that The Flaming Lips have set for themselves. However, while this album is lackluster, it is not entirely fruitless. During the moments in which Coyne opts to write a palatable and catchy phrase, it becomes easy to enjoy the technicolor fantasy world that he paints. Unfortunately, these moments shy away from blossoming into anything bigger, and manage to fizzle out into droning and unambitious soundscapes of vague noise. By the end you start to wonder whether or not the album hit any peaks, or whether or not the valleys were so low that it made average tracks look enticing in comparison.
Verdict: Do Not Recommend