Music Roundup 6/12/17
We're shaking things up a bit over here at Crossfader Music! In order to get a wider variety of music covered in more digestible chunks, we'll now be transitioning our main focus to weekly roundups of what's hot. Major releases will still get the full review treatment, but we hope you'll enjoy our new music roundup format.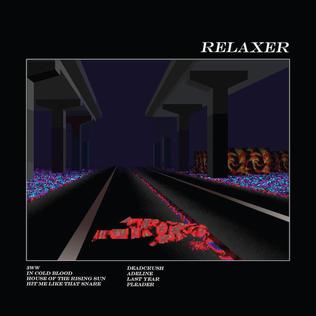 Alt-J – RELAXER
Genre: Art Pop
Favorite Tracks: "Last Year," "Deadcrush"
One thing that you can say for sure about Alt-J's RELAXER is that it's successful in evoking a lot of different musical ideas. It's successful in sticking to their niche in the "alternative" pop market, while also expanding outwards into a group of songs that feels surprisingly eclectic. "Hit Me Like That Snare" is a clear bogarting of the Velvet Underground, "Deadcrush" evokes a darker version of the R&B-tinged indie of Dirty Projectors, and "Adeline" seems to borrow heavily from . . . Mumford and Sons. RELAXER gives the impression that the lads in Alt-J are an intelligent, clever group of musicians, more so than their close musical cousins in The XX, and they deserve credit for trying to move past the limits that their early sound put on them. But, on the negative side of that, the eclecticness of RELAXER comes across as more of a musical identity crisis than a deliberate choice. The biggest problem that this album has, though, is that it's not particularly interesting. Alt-J has, in the past, relied on robotic but deeply hypnotic rhythms to reel in the listener, and there seems to be little of that engagement on this record. While far from a difficult listen, there's little that could hook your average listener, and there doesn't seem to be enough under its surface to warrant a deeper dive into the album than a single listen. Fans won't be disappointed by any means, but it's hard to imagine another "Breezeblocks" coming from this record. [Adam Cash]
Verdict: Do Not Recommend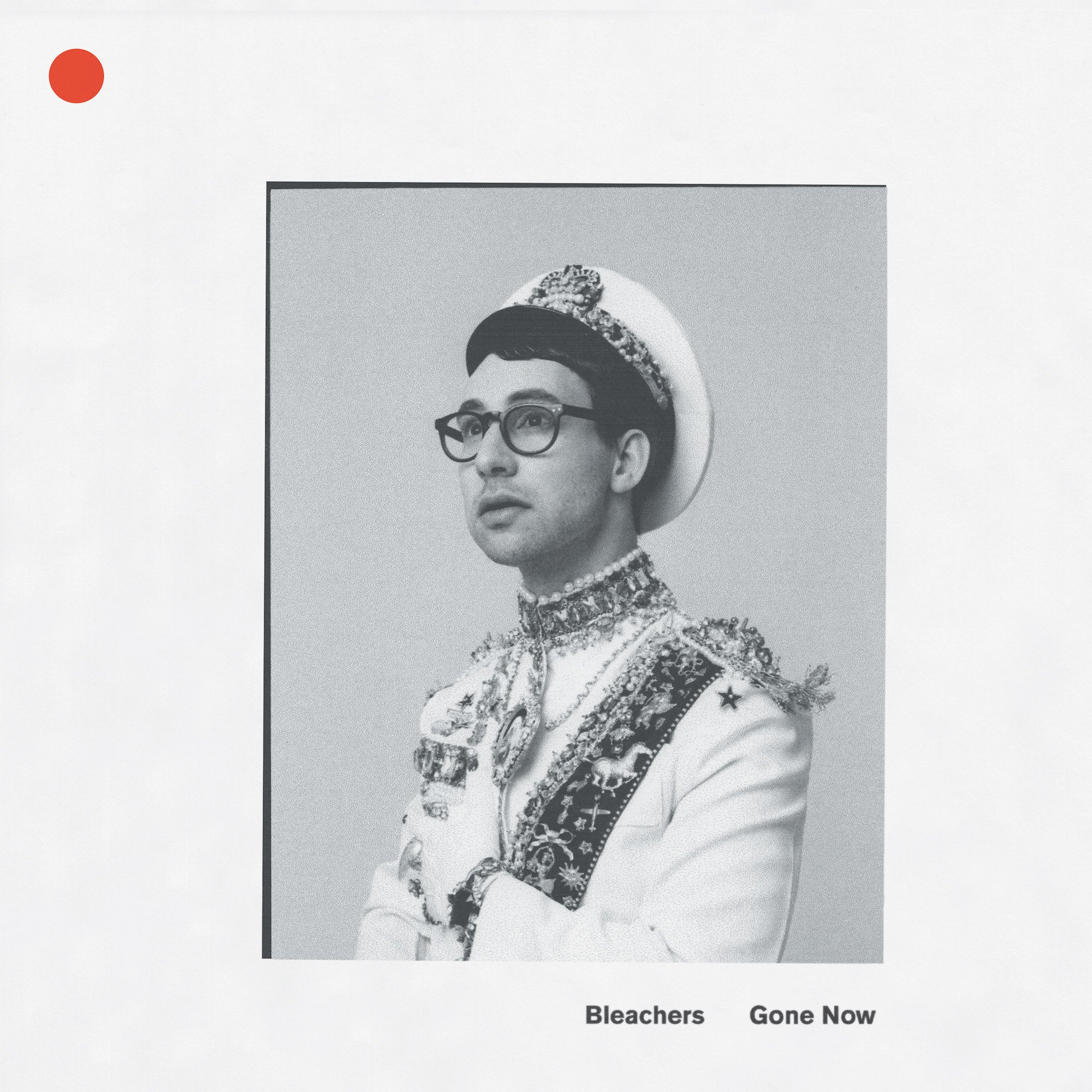 Bleachers – GONE NOW
Genre: Indie Pop, Synthpop
Favorite Tracks: "Don't Take the Money," "I Miss Those Days"
I have no right to dislike Jack Antonoff. The man has been putting in work creating music since 1998 and has managed to more or less maintain an integral, consistent sound while routinely creating massive pop hits. He has this knack to write songs that aren't only catchy, but also exist in that weird twilight zone where they feel personal despite being so broad that literally anyone can relate to them. He makes music that no one can really object to, but that I personally struggle to really connect with either. It's not the music itself I disagree with so much as how this type of music is inevitably utilized; you'll no doubt hear the singles from this record pumping through the speakers at Marshalls nine months from now, and I'm sure Tony Robbins is already getting the licensing to use these songs in his next bullshit seminar. The album does have a weird issue in its compression: it's trying to go for a big, epic, Bruce Springsteen/Queen/Tears for Fears sound, but the sonic space feels limited when it should be overwhelming. The recent Harry Styles record did a much better job of feeling like it was filling an entire arena, even when listened to on standard headphones. All that being said, "I Miss Those Days" is a solid single, and if you've enjoyed the past releases from Antonoff, you'll find his output just as satisfying as ever. [Carter Moon]
Verdict: Recommend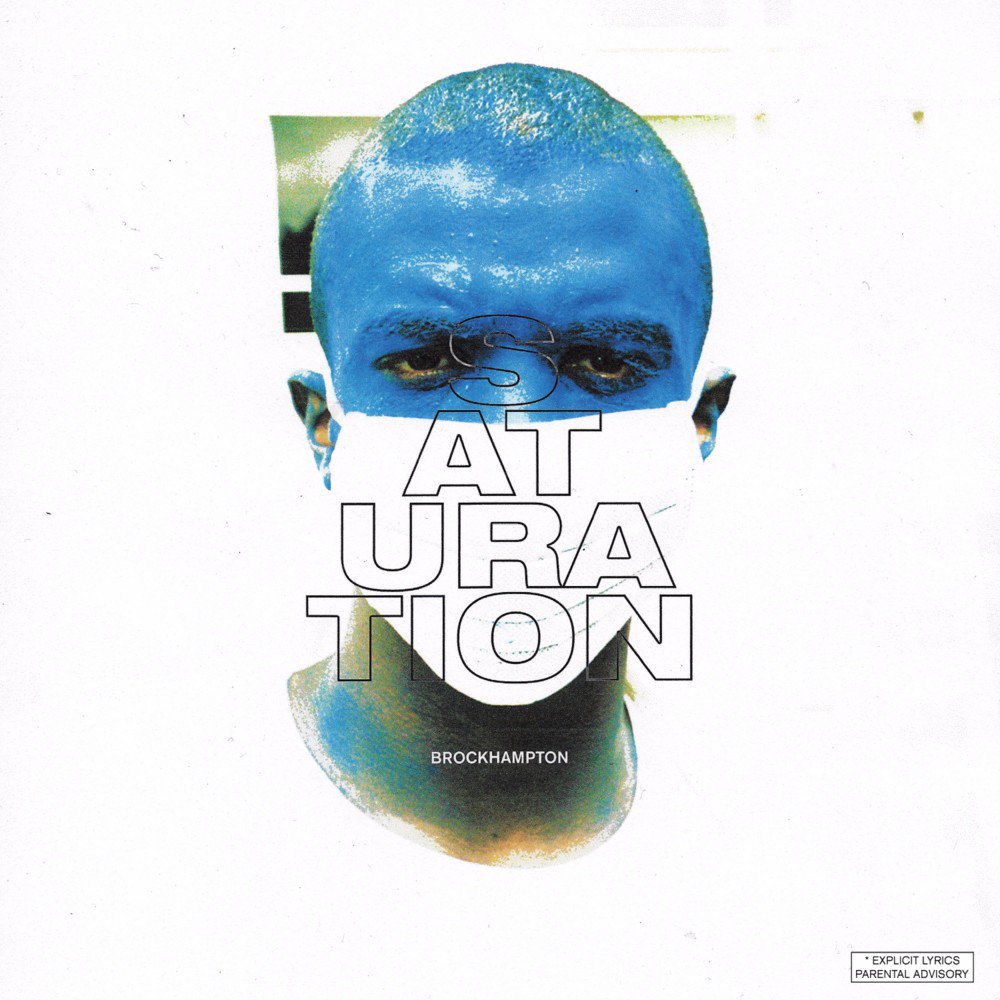 BROCKHAMPTON – SATURATION
Genre: Experimental Hip Hop
Favorite Tracks: "BOYS," "TRIP," "BUMP," "CASH," "MILK," "WASTE"

Headed by Kevin Abstract and reminiscent of London O'Connor, The I.L.Y.'s, and STRETCH-era Arca, supergroup BROCKHAMPTON's full-length debut blurs genre lines and viscerally swings emotional weight. So much so that it seems difficult for the group to get every note and idea out over the limited duration of an LP, a thought addressed on "MILK." That said, the production team cover impressive ground on SATURATION, opening with an angsty boom bap performance on "HEAT" that is worth it for the second verse alone, and closing with the soulful alt-rock track, "WASTE"—sounding like an extroverted Frank Ocean AU. Everything offered in-between lies somewhere on a triangle of abrasive hip hop, alt-rock, and R&B, the most successful being the combinations of two or all elements, like on late-album "BUMP," "CASH," or "MILK." The more straightforward tracks and skits then tend to fall to the wayside considering SATURATION's climaxes are usually a result of excellent sonic juxtaposition (see: "BUMP"). For the most part, SATURATION is an eclectic mix of textures and compositional cues unique from hip hop's mainstream trajectory—oftentimes appearing fit to lead, yet falling​ short of some of ALL-AMERICAN TRASH's promise. BROCKHAMPTON remain charming despite their juvenile moments, more often than not by their sheer outlet of wholly honest frustrations and impulses; the result is ultimately hit-or-miss music, yet they manage to really push the envelope because it only took a few misses to hit the peaks. [Micha Knauer]
Verdict: Recommend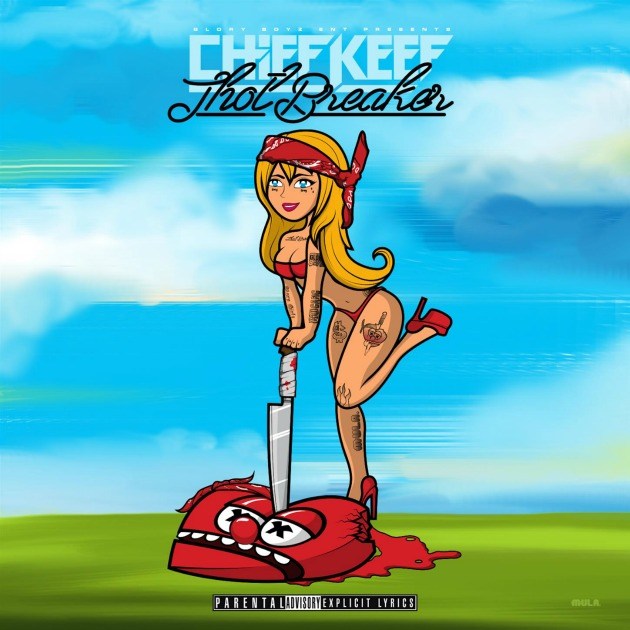 Chief Keef – THOT BREAKER
Genre: Pop Rap, Contemporary R&B
Favorite Tracks: "You My Number One," "Going Home"
If you haven't been keeping up with Chief Keef since his fall from grace in 2012 after the release of FINALLY RICH, nobody can really blame you. Unsuccessfully trying to regain the spark that made him one of hip hop's most formidable figures as a mere teenager, Sosa was dropped from labels left and right, his artistic vision getting progressively insular and much, much more weird as time went on. Although there have been brief shining moments (2015's BANG 3 tapes are worth spinning, in addition to this year's TWO ZERO ONE SEVEN), inconsistency is the name of the game with Keef. THOT BREAKER is being marketed as the official follow-up to 2014's baffling NOBODY, and much like its predecessor before it, it's entirely unexpected and all over the place. But whereas NOBODY featured an isolated, nihilistic tone that made it close enough to the S A D B O Y cloud rap of Yung Lean and company to offer some amateurish enjoyment, THOT BREAKER feels like a definitively failed experiment. I'm really not sure what Chief Keef was going for here; this is in an uncomfortable twilight zone between rap and R&B, but whereas artists such as Kanye West can get away with this through confident auteurism and artists such as Lil Yachty can do the same by making it expressly clear they don't give a shit, Chief Keef is just bad at it, plain and simple. His lyricism always requiring several layers of apologies, when stripped away from the pummelling menace of his formerly preferred drill production, things are even bleaker, and the toothless energy here can't decide between being a tender love album or a half-hearted attempt to get some singles off the ground, "So Cal" feeling like the album's sole disingenuous effort. I suppose Sosa deserves some credit for shifting his focus so far away from the stark violence of the streets he formerly purported, but it will surprise nobody that he's not exactly the most coherent or articulate emoter. No need to go anywhere near this one, except for perhaps the boisterously aloof closer, "Going Home." [Thomas Seraydarian]
Verdict: Do Not Recommend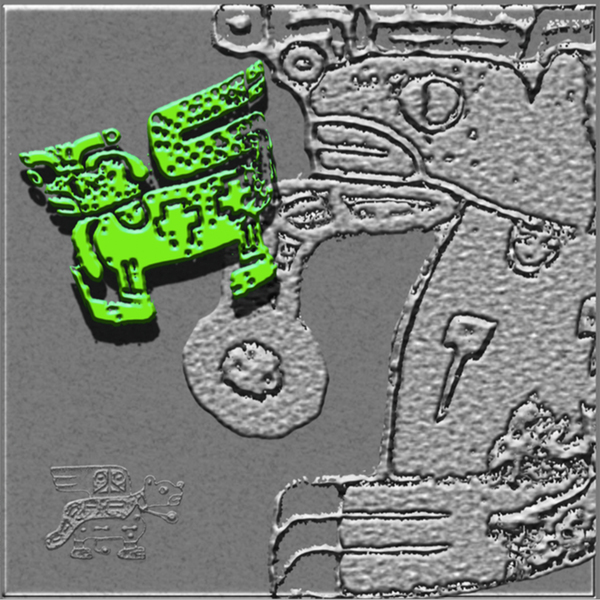 Elysia Crampton – SPOTS Y ESCUPITAJO
Genre: MIDI & Sequencer, Sound Collage
Favorite Tracks: "Battles & Screams," "Chiqul Chinchay," "Spittle (Safeway Parking Lot)," "Sombra Blanca Misterlosa (y Rara)"

For the uninitiated, bizarre MIDI noise and improv one-offs await; for the eclectic post-music fan, rather, an enticing, confounding experience. Structural experimentalism meets improvisatory composition in manners not unlike James Ferarro's FUKU TONE or his collaboration with Dean Blunt, from the ringtone-like "Spot" pieces, to the apocalyptic radio bumper climax "Chiqul Chinchay," to piano solo comedown "Spittle (Safeway Parking Lot)." To decipher a particular meaning from any one track might be to miss the point (though the closing two offer more to work with); to bring up a somewhat popular platitude as of late, there may be enough quality in SPOTS Y ESCUPITAJO to give praise as a product of its time—specific turmoil and peculiarity in pleasantries all on display. There's no other time for a record as anxiety-inducing or as euphorically loose if you allow yourself to hear it as such. Despite the mere fact of it being a grab-bag of sounds, the range of motion from the opening 12 minutes' mechanized dysphoria to the closing 12's sweeping organicism is alone of value as a thematic object, if not a particularly gripping experiential one. [Micha Knauer]

Verdict: Recommend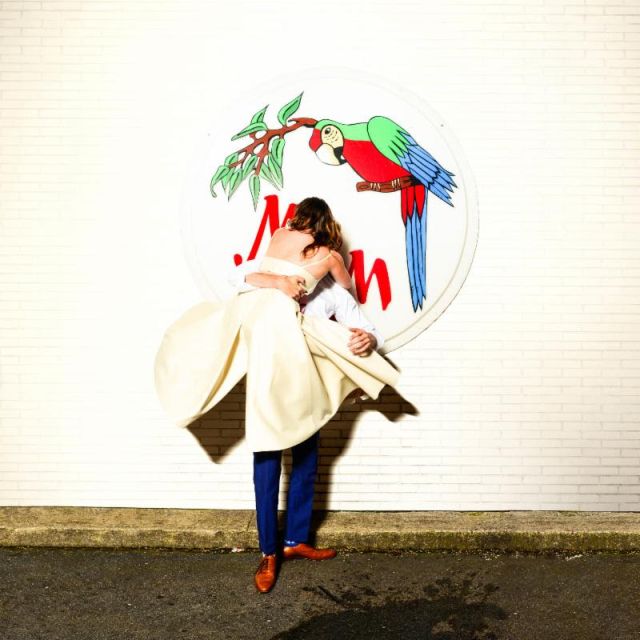 Sylvan Esso – WHAT NOW
Genre: Indie Pop, Synthpop
Favorite Tracks: "Sound," "Die Young," "Signal," "Kick Jump Twist"
When we talk about an album knowing how to use sonic space well, it doesn't just mean blowing out speakers and maximizing sound at all times. Rather, it means knowing how to use the full range of the auditory spectrum well. A great example of this is Sylvan Esso's sweet, dynamic, and endlessly energetic WHAT NOW. The record isn't loud at all times; in fact some of its greatest moments come in the still, quiet interstitial moments sprinkled throughout. This duo know how to layer synths and chopped up samples exceptionally well, creating full-bodied songs that feel so structurally sound that you could build a damn house on them. It doesn't hurt that Amelia Meath also has one of the most versatile and charismatic voices I've encountered in indie pop in a while. That's not say this is a perfect record; while lead single "Radio" is endlessly catchy, it' central complaints about the music industry can't help but come across as tacky. Furthermore, there are definitely better records with a similar sound out there, from Chairlift's MOTH to the bird and bee's RAY GUNS ARE NOT JUST THE FUTURE. All that aside, this is a charming and well-made album and definitely worth your time if you're looking for infectious indie pop. [Carter Moon]
Verdict: Recommend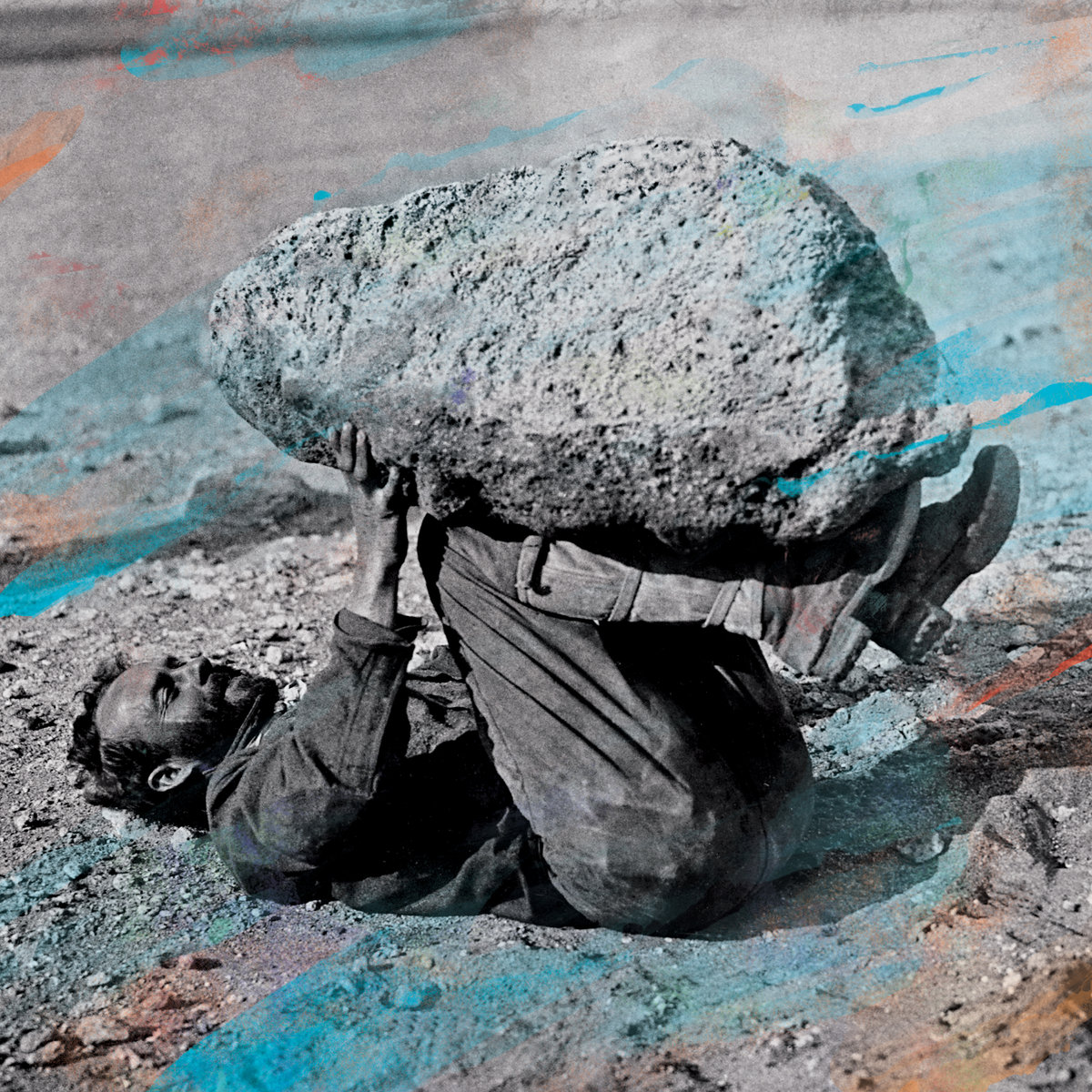 Forest Swords – COMPASSION
Genre: Experimental, Electronic
Favorite Tracks: "War It," "The Highest Flood," "Panic," "Arms Out," "Raw Language"
On COMPASSION, producer Matthew Barnes's sophomore album as Forest Swords, Barnes proves himself a maestro of dualities. Mystique permeates the record as it melds steady electronics with analog instrumentals that often sound positively ancient. "Panic," a definite highlight, slithers about with eerie horns and ghostly vocal samples, yet the track still has weight to it. The beats supporting the mysticism Barnes conjures helps to ground his gothic concepts.
Barnes's work could easily soundtrack a hypnotism or a ritualistic witchcraft ceremony, yet, simultaneously, he somehow consistently crafts a satisfying rhythm on top of it all. "Raw Language" is a shining example of this talent, as Barnes manages to make hand claps accompanying ornate strings a cause for dance floor rowdiness. "The Highest Flood" is a stunning moment on the album. The infectious, alien vocals on the track are catchier than they have any right to be, while the crackling percussion serves as a primal, fulfilling flourish.
Barnes's ambient interlude tracks exude tragic beauty and mystery. "Border Margin Barrier," quite reminiscent of Tim Hecker's work, cuts to the heart with blown-out white noise and a mournful female vocal accompaniment. Meanwhile, the vocal moans on "Sjurvival" sound akin to a heartbroken wolf. The subtle electronic reverberations coupled alongside the cries elevate the track to a compelling and quietly visceral melodrama.
COMPASSION occasionally dips into redundancy, but Barnes's sheer talent for production and creativity in creating a distinct, otherworldly aura can truly make one's jaw drop. Matthew Barnes is a thrilling rising star in experimental electronic music; anyone with a passing interest in the genre owes it to themselves to get lost in his art. [Connor Duffey]
Verdict: Recommend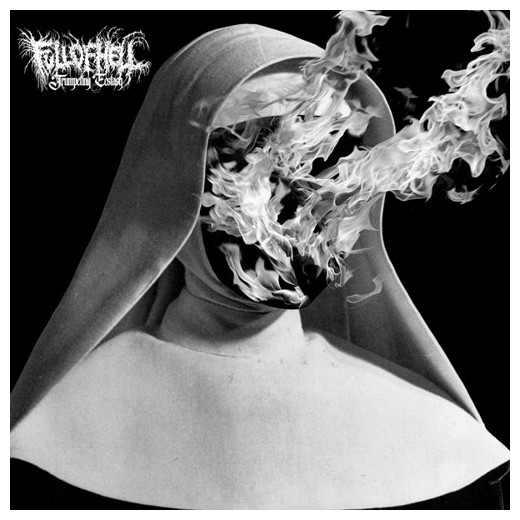 Full of Hell – TRUMPETING ECSTASY
Genre: Grindcore, Powerviolence
Favorite Tracks: "The Cosmic Vein," "Gnawed Flesh," "Trumpeting Ecstasy," "At the Cauldron's Bottom"  
A close friend of mine (whose iPod consists of a lot of video game soundtracks) recently described metal as being "99% garbage and nonsensical screaming." I would argue the number is closer to 90%, and even as a fan will confess that the genre tends to attract the most artistically bankrupt of musicians who only care about volume and brute force. Grindcore is an especially hard genre to find creative merit in, but I found plenty to appreciate in TRUMPETING ECSTASY. For the first nine tracks, Full of Hell flows incredibly well from one face-meltingly abrasive and blistering tune to another. In such short songs, the band manages to pack in diverse vocals ranging from a deep, throaty grumble to a demonic, howling rasp, and there's a bread crumb trail of small details, like the ominous vocal snippet that begins the album and the faded outro of the slower and doom-like "Gnawed Flesh" that prevent the album from becoming the aggressive blur that many of its contemporaries end up being. However, it's the final two tracks that help propel TRUMPETING ECSTASY into greatness. The title track features art pop artist Nicole Doppelganger doing a great Chelsea Wolfe impression with her sweet innocent vocals and the grinding, industrial swell behind her, while "At the Cauldron's Bottom" has an oddly rhythmic and hypnotizing drum beat slowly becoming louder and louder as the other instrumentation fades, like the footsteps of a massive legion of the damned overtaking everything. It's a fantastic use of contrasts that fully completes TRUMPETING ECSTASY, which had me anticipating a brutal assault that never came and left me in agony imagining what might happen next. Believe the hype, metal fans. [Blake Michelle]
Verdict: Recommend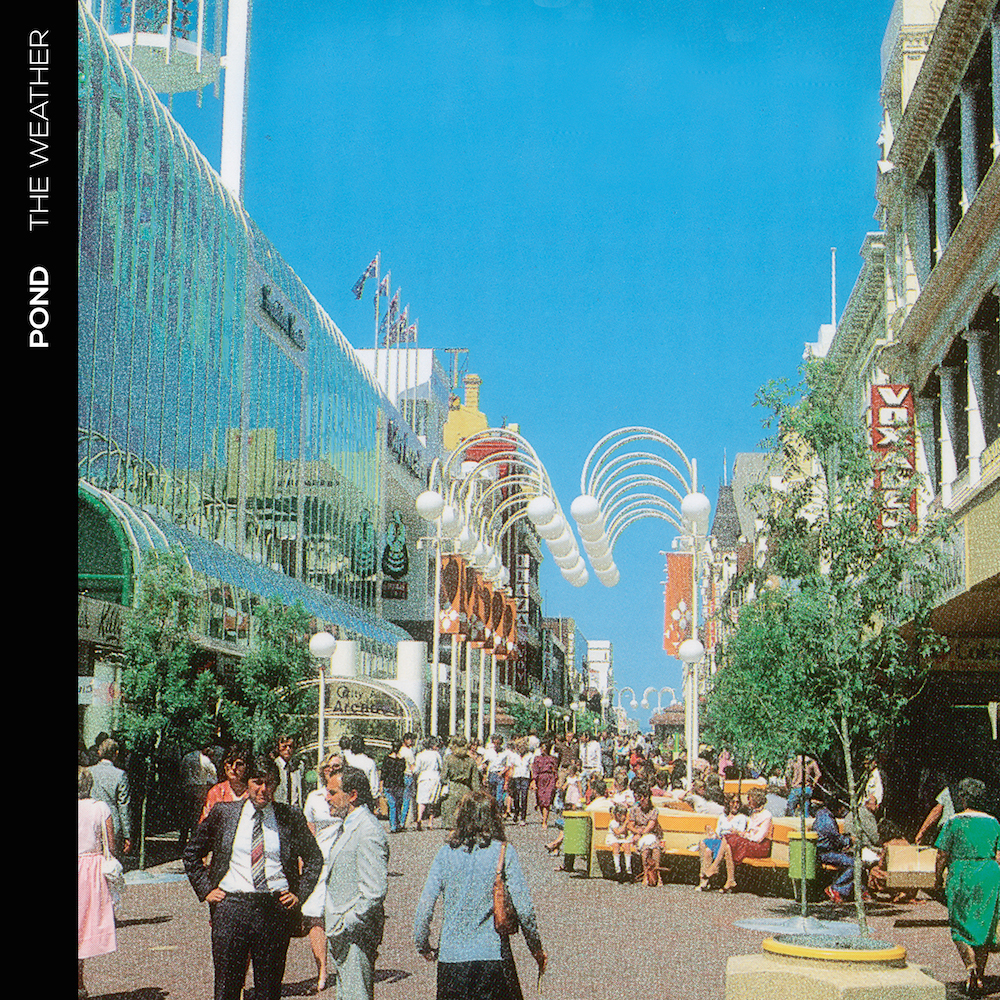 Pond – THE WEATHER
Genre: Neo-Psychedelia
Favorite Tracks: "30,000 Megatons," "Paint Me Silver," "Edge of the World Pt. 1"
One has to feel bad for Pond. No matter the acclaim they receive, they will be unfairly pegged as the sister act of Tame Impala, who they share several members with. Nonetheless, THE WEATHER is one of the strangest things this band has ever put together. It starts off strong with the foreboding "30,000 Megatons" building to a distorted frenzy and the bright, swirling synths of "Paint Me Silver" serving as the anchor of a catchy psychedelic pop tune. However, after the first three tracks, it takes odd detours into half-baked garage rock, glam ballads, and early-'90s club R&B. There's not a lot of musical consistency, and the overarching themes of colonialism and the darkness lurking behind the veneer of civilization that would normally serve as the glue holding this concept album together are instead hard to take seriously with the histrionic, overly impassioned vocal delivery. It's certainly unpredictable, but THE WEATHER's compositions often read as unfinished and poorly thought-out rather than deliberately off-the-wall, and the beat and style change-ups that occur on several off the songs don't add to the theme and atmosphere in the way they need to. Kooky and trippy moments abound throughout, and when all the disparate parts come together the results are certainly enchanting and effective, but that doesn't happen enough. I imagine Nick Allbrook's inspiration for THE WEATHER was reading HEART OF DARKNESS while high off his ass and listening to early-'70s glam-era Bowie, and much like this album, the parts were probably far more enjoyable than the final experience ended up being.  [Blake Michelle]

Verdict: Do Not Recommend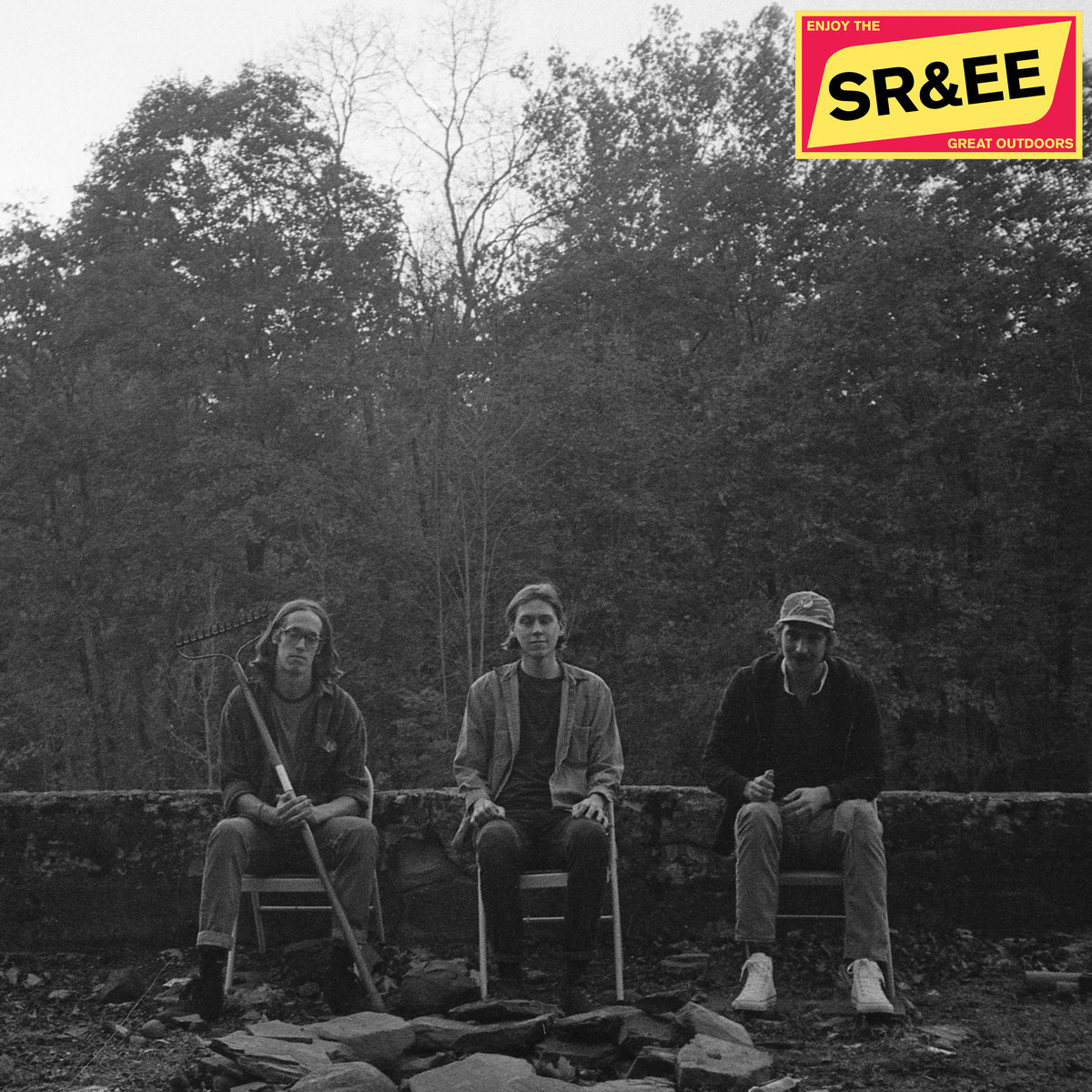 Spencer Radcliffe – ENJOY THE GREAT OUTDOORS
Genre: Indie Rock, Slowcore
Favorite Tracks: "Breezy," "In the Clear," "Trust," "Flag," "Static Electricity"
An important argument for listening to an album more than once before reaching a verdict, if nothing else! The first time around, Spencer Radcliffe's stoned, shuffling slackerisms rubbed me the wrong way, but a second take revealed the hidden gems lying just beneath the surface of ENJOY THE GREAT OUTDOORS. Yes, to a certain degree this is just Pavement worship, but it sure is a devout and dedicated religious service! Additionally leaning into influences from slowcore giants such as Low, this is certainly not an album to put on if you're looking for a pick-me-up, existing more as the perfect soundtrack to a hot summer afternoon spent alone. Although the pace may often be downtrodden and lethargic, there's never an excuse utilized to make the arrangements anything less than layered and unique, with sonic nods to everyone from Beck to Pile to Sonic Youth. The only acquired taste presented within is the eponymous Mr. Radcliffe's voice, which doesn't even come close to making an effort to sound polished, or really even in tune, but this lo-fi approach will be familiar enough to be enjoyed by anyone who's spent time browsing through the nascent days of '90s college and indie rock. Give it a chance! [Thomas Seraydarian]

Verdict: Recommend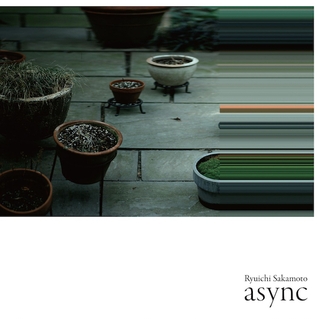 Ryuichi Sakamoto – ASYNC
Genre: Ambient
Favorite Tracks: "andata," "solari," "walker," "stakra," "ubi," "honj," "garden"
One of the most important voices in music history, both Japanese and in general, Ryuichi Sakamoto turns in yet another slice of ambient perfection with ASYNC. Having cut his teeth with Haruomi Hosono and the seminal Yellow Magic Orchestra's synthpop in the late '70s, Sakamoto has long enjoyed a progressively more expansive and experimental career arc in the decades since (including a chance to record the score to THE REVENANT with glitch artist Alva Noto), but ASYNC sees the legendary composer at a slightly more accessible bent than his past handful of releases. Doubling down on modern classical, there are several highlights to be found in the straightforward piano ballads that evoke the expressive romanticism of Chopin nocturnes, serving as ports in the storm to hold onto for when Sakamoto allows himself to indulge his more esoteric predilections. However, what's most impressive above ASYNC is its status as a sort of walking tour through different styles of ambient, with everything from "disintegration"'s minimal scattering of plucked strings and synth patches that sounds like a Silent Hill OST, to "stakra"'s Emeralds-invoking arpeggiated hypnosis, to "fullmoon" and "Life, Life"'s lulling spoken word. It may not be the most tonally cohesive work in his discography, but Sakamoto's latest is still an ambient achievement to rival any other and one of 2017's foremost works, demonstrating a cinematic scope for pacing and space that his younger peers still have no hope of matching. [Thomas Seraydarian]
Verdict: Recommend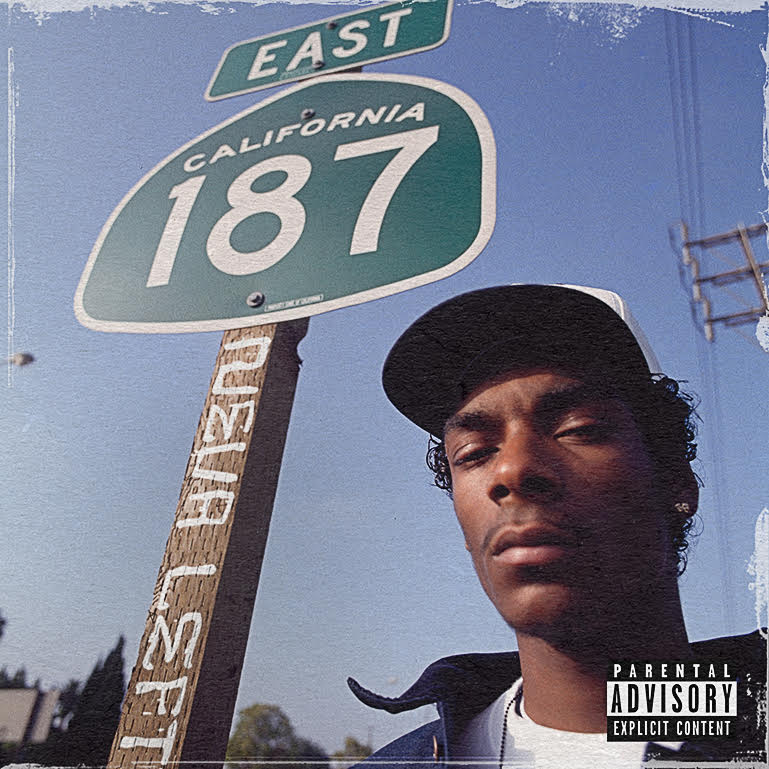 Snoop Dogg – NEVA LEFT
Genre: West Coast Hip Hop, G-Funk
Favorite Tracks: "Big Mouth," "Toss It (featuring Too $hort and Nef the Pharaoh)," "Lavender (Nightfall Remix) (featuring BadBadNotGood and KAYTRANADA)," "Let Us Begin (featuring KRS-One)," "Mount Kushmore (featuring Redman, Method Man, and B-Real)"
Sure, why not! Although I, as many before me, are eager to smugly point out that the claim that Snoop Dogg never "left" is foolish at best, after a wild ride through reggae-lite and synth-funk (although BUSH is actually worth a spin), Tha Doggfather is back to hip hop cut with much less chaser. Now closer to 50 than 40, Snoop Dogg is an interesting case study for all of those who wondered how the rappers of the Golden Age would have ended up: a decade or so of middling releases and fucking around before gathering your senses and getting back to business. At least, as much business as Snoop Dogg can get back to. It's mostly just slightly-above-average iterations of Snoop's butter-smooth bars delivered over the sheen of more contemporary and popular production styles, but tracks such as "Lavender (Nightfall Remix)" prove that, *sigh*, this old dog can still get up to some new tricks, seamlessly working with the currently buzz-worthy BadBadNotGood and KAYTRANADA. If anything, Snoop Dogg deserves credit for making a "return release" of sorts not just a tired shuffle down memory lane, only really indulging in a donning of the rose-colored glasses with two swaggering, heavily G-funked cuts with KRS-One and Redman, Method Man, and B-Real. There's a lot of music that comes out, so I can't rest entirely easy heavily encouraging you to seek out NEVA LEFT, but it's a surprisingly present late-career move from a man who once had a feature on a PSY song, so if you've got time to spare, you could do worse. [Thomas Seraydarian]
Verdict: Do Not Recommend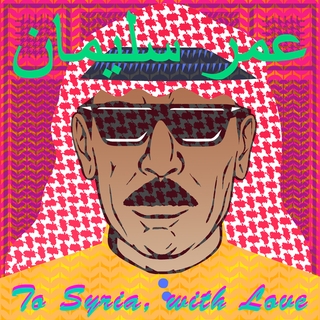 Omar Souleyman – TO SYRIA, WITH LOVE
Genre: Dabke, Arabic Pop
Favorite Tracks: "Ya Boul Habari," "Ya Bnayya," "Aenta Lhabbeytak," "Khayen," "Chobi"
If there's one thing to note about Syria's Crown Prince of Pop, it's his consistency, with a relentless global touring schedule filling out the gaps between his bi-yearly studio albums. Laboring in obscurity for several decades as a wedding singer and local favorite, around 2008 Souleyman's music started cracking into the popular consciousness, first distributed on cassettes during his initial European tour and eventually landing major label attention with 2013's WENU WENU. With TO SYRIA, WITH LOVE, for both better and worse, the 51-year-old has once again neglected to shake up his winning formula to any large degree, but fuck it, let's dance! While 2015's BAHDENI NAMI felt like a mildly tired disappointment, to its credit, TO SYRIA, WITH LOVE immediately feels brighter and more tuned in, perhaps channeling some of the world's political charge for a bit of a boost. As always, the high points involve the tried-and-true combination of frenetic, synthesized abuse of Arabic maqam, pummeling electronic percussion, and Omar's sonorous, expressive voice warmly oozing over anything. The low points involve the soporific love ballads, which I've never been able to wrap my head around, the glacial pace grinding things to a halt without keyboardist Hasan Alo's finger-blistering antics allowed to fully flex. TO SYRIA, WITH LOVE has just the same amount of potential of winning over new converts as any of his other "Western" release, so now is just as good a time as any to hop onboard. Now labelmates with Diplo, Souleyman is only likely to get more and more gentrified, so get a taste of him while he's still relatively undiluted. [Thomas Seraydarian]
Verdict: Recommend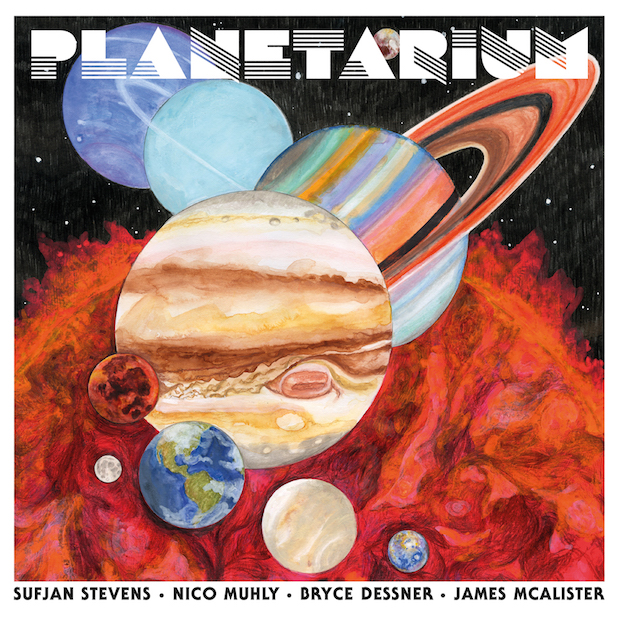 Sufjan Stevens, Bryce Dessner, Nico Muhly, and James McAlister – PLANETARIUM
Genre: Art Pop
Favorite Tracks: "Mercury," "Pluto," "Venus"
2 A.M. rolls around and you can't sleep. You find yourself glued to the television watching a feature on the SyFy channel about space, and for some reason, you can't look away. The pressing force of the cosmos has been on the minds of scientists and artists alike for centuries, and PLANETARIUM is the next attempt at understanding them. A musical space odyssey crafted by Sufjan Stevens, Bryce Dessner, James McAlister, and Nico Muhly, PLANETARIUM's tracks mimic the universe in terms of expansiveness. '80s prog rock synths, Auto-Tune, orchestral strings, and heavy organs all run together to create dazzling galactic chaos. Fans of ambient noise music are in luck—the 75 minute-long album is drenched in instrumental sound fields that range from ethereal ("Tides") to spine-chilling ("Black Hole"). For those who prefer more structure, the conglomerate of these tracks will drag on like Space Mountain on loop. Capturing the sheer enormity of the universe is quite a difficult feat, and this album struggles when it attempts to do so with bombastic force. Rather, this album breathes in its moments of intimate simplicity, a hushed honesty that we've come to expect from Stevens's previous work. While PLANETARIUM is a collaborative effort, Stevens's signature vocals undoubtedly allow for comparison-drawing. However, this isn't a negative thing. The strongest track on the album, "Mercury," sounds reminiscent of Stevens's 2015 release CARRIE & LOWELL with a celestial twist. An ode to the messenger god, it's laden with starry-eyed wonder and aching emotion. While these talented artists' effort might not always successfully transport listeners to a new sonic dimension, PLANETARIUM is a solid concept album with some stand-out tracks that are definitely worth a late-night listen. [Claire Epting]
Verdict: Recommend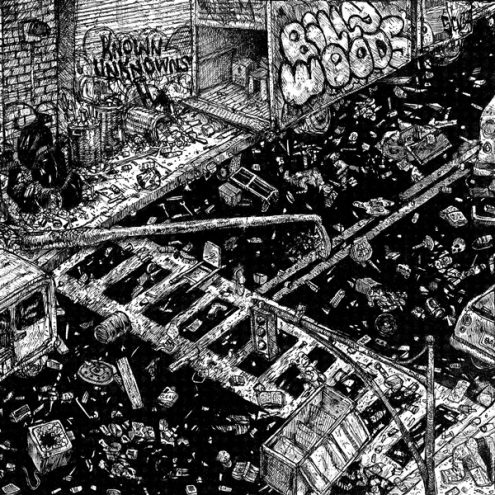 Billy Woods – KNOWN UNKNOWN
Genre: Abstract Hip Hop, Hardcore Hip Hop
Favorite Tracks: "Snake Oil," "Wonderful," "Superpredator," "Tupac Jackets," "Robespierre"
Shit, you ever stumble onto an album that scratches an itch you hadn't even fully been aware you had? For me, it's clever rap with dense verses, but with great choruses and hooks to back it up, supported by exceptional and dynamic production. Luckily, I've found it in Billy Woods's new KNOWN UNKNOWN, and it feels real good. See, I love underground/backpack rap, but so often it lacks the panache and bravado of more mainstream rap, and a lot of the time it feels like the emcees need to get all their ideas on the track, leading to the actual musicality getting lost in the mix. Billy Woods has always been a talented guy, but teaming up with Blockhead has clearly paid off in spades. The tracks on KNOWN UNKNOWN aren't just great lyrically, they're musically rich and dynamic as well. It's not just that the rhymes on here are air-tight; Wood's word association-driven, stream-of-consciousness style is incredibly engaging. Throw in a laundry list of classic film and hip hop references, and a fun Aesop Rock guest verse for good measure, and you've got a record that's absolute catnip for yours truly. Woods is able to get into some deep and heavy subjects, from race to class to our place in the universe, without ever making the record feel like a chore or slog. Take a listen, this has all the trappings of being one of the best albums of the year. [Carter Moon]
Verdict: Recommend