Michael vs. Thomas: THE ONES BELOW and THEY LOOK LIKE PEOPLE
Michael Rich and our Editor-in-Chief love horror films and hate each other. In the spirit of the great horror face-offs of history, they'll be going toe-to-toe in the ring and covering the horror films of Netflix in Michael vs. Thomas.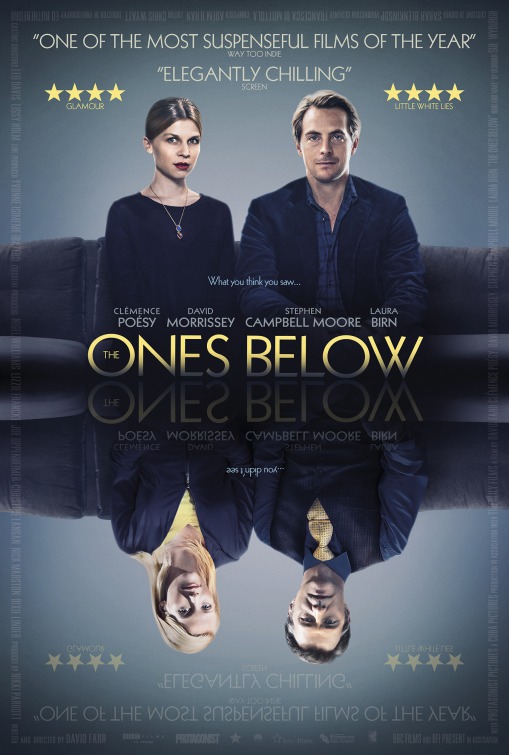 Logline: A baby changes everything. But for these two expectant couples, it's impossible to know just how much.
Michael: Is this the most predictable movie we've ever watched for this column?
Thomas: Predictable? Most definitely. This is actually the second time I've watched it, so it certainly didn't entertain me as much as the first time, but I still find it to be a competent little thriller. It's sleek, well-acted, and clocks in at an economical run time. Logically, however…
Michael: I still can't get past how you know what's going to happen within the first ten minutes. This is one of those movies where you expect a swerve, and when it never happens, you're basically left with nothing.
Thomas: I guess I'm just more tired of contrived plot twists a la GONE GIRL or THE GIRL ON THE TRAIN, so every now and then I'm not opposed to a movie giving it to me straight. However, that doesn't mean I can excuse all of what goes on here, and in fact, I'm not quite sure if the movie knows all what's going on here. It doesn't add up how Jon and Teresa could sabotage the lives of Justin and KAte to the degree that they do. Also, we're just supposed to buy that Jon and Teresa sneak out and poison the milk delivery every morning???
Michael: How do I get milk delivery? That sounds amazing. I agree with you on the acting; the leads give commendable performances. THE ONES BELOW isn't necessarily bad, it's just missing something more to elevate it above the piles of other Netflix thrillers. If it had a cool style to it that'd be one thing, but the lighting is flat. I never got a sense that I was supposed to be watching something scary and foreboding.
Thomas: Yeah, this is definitely firmly in the "thriller" column, as there aren't any moments of clearly definable suspense or dread. Interesting that you point out the style; I think a huge misstep was not leaning in more to the whole pastel color scheme that Jon and Teresa make use of. That was mildly eerie, but felt largely abandoned.
Michael: I understand that it was low budget. However, I saw this movie the other day at AFI Fest called THE EYES OF MY MOTHER, and it's got a lot of iffy character stuff, but its incredible cinematography and style elevate it into something more. THE ONES BELOW needed to be less average across the board.
Thomas: Yeah, it's also not fun enough to be called a beer movie. Watch it at 2 PM if you're home sick and there's nothing else on.
Michael: It's not a beer movie. It's a milk movie.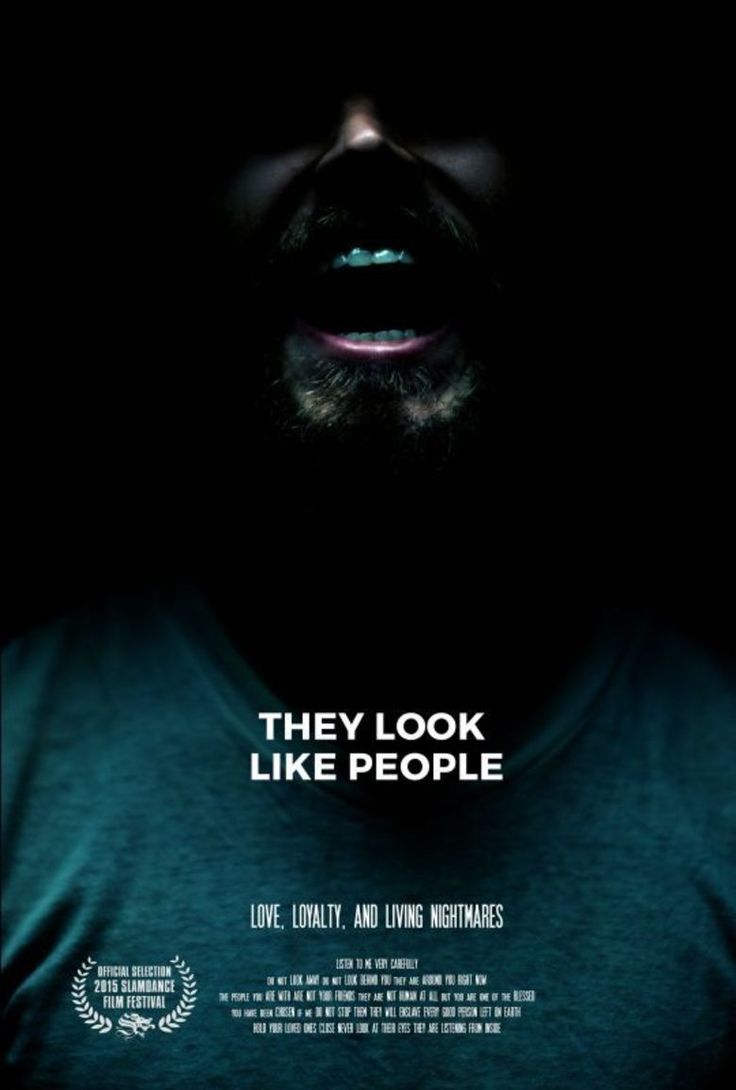 Logline: Nothing he hears or sees is at it seems. Something evil is coming. It could be them. Or it could be him.
Thomas: I have to give THEY LOOK LIKE PEOPLE credit where credit is due. This looks like it was made on a budget of all the spare change I've collected in a Taco Bell cup since last year. I suppose that's encouraging from an artistic perspective. But from an entertainment perspective, God was this boring.
Michael: You have to appreciate filmmakers who get out there with no money and make something like this. And I think the story is interesting. I agree though that it's dull for long stretches of time. I think it would work better as a short.
Thomas: The concept has the potential to be interesting, but I would say that the execution of the actual story is lacking. The film wastes far too much of its time on a plodding exploration of masculine fragility and not the demon invasion of New York that we were promised. So yes, this is a rare horror film where there's fleshed out characters and relationships, but it's at the sake of any upkeep of tension. This is a mumblecore horror film, which is something I personally never asked for.
Michael: I'd argue that the film has too solid of a foundation to be a mumblecore. The relationship between the friends is well-developed and the story never feels like it's wandering. It's just light on material.
Thomas: Oh c'mon, the scenes of them playing basketball and tickling each other in blankets are copy-pasted from any Joe Swanberg film. In fact, perhaps that's what's rubbing me the wrong way: The film does have a handful of extremely tense scenes (that one where Christian just stares smiling into a mirror while a figure creeps up behind him, for example), but they're incongruously balanced with aimless shit-shooting.
Michael: Toward the very end of THEY LOOK LIKE PEOPLE, the friends think that the apocalypse is happening and they begin to prepare themselves. Those are the best scenes in the movie. I think the story should have been structured differently to place that earlier in the film. Then they would have had more to work with.
Thomas: The third act is the strongest since there's finally an actionable conflict present, but that ending scene with Christian tied to the chair is pretty dumb, especially with how it resolves…
Michael: I was so excited! SPOILER: OH MY GOD, THERE ARE MONSTERS! But, then, you know…
Thomas: I would have rooted for an ending a la POD where all the paranoia is proven to be true. But that was clearly out of budget. I don't know, I'm sure this would have picked up a little more steam if I saw it at a festival on a midnight circuit, but I don't think I'd recommend this to the average joe.
Michael: I agree. I think us watching these movies in our underwear in the living room isn't the greatest environment and we're harsher than we should be. Still, there are a lot of similar psychological thrillers out there, and THEY LOOK LIKE PEOPLE isn't one of the greatest.
Thomas: But you know what I saw at a festival and we won't agree on? CARNAGE PARK, which just made its way to Netflix…
Michael: Let the battle begin.