THE LIFE OF PABLO: Kanye West's Worst Album
Alright, I'll admit it, that's a bait-y title, but six months later, it's high time we admit what we've all been slowly but steadily realizing: THE LIFE OF PABLO is the low point of Kanye West's discography. You can lower your pitchfork and your Pitchfork slightly; I'm not claiming that THE LIFE OF PABLO is a bad album, but it certainly does not hold up even half-a-year later to Yeezy's previous works. Yes, I did in fact write a 2,000+ word recommendation on it back upon its release, but I now realize that there was no way in Hell I was going to do anything but recommend it. Kanye West's gravitational cult of celebrity is a Herculean force of unfathomable magnitude, and only the most brave and bold of internet contrarians had the brass ones required to call it out on its bullshit upon initial listen. But I feel a need to come to terms with one of 2016's biggest releases, as it will inevitably make its way onto several year-end lists.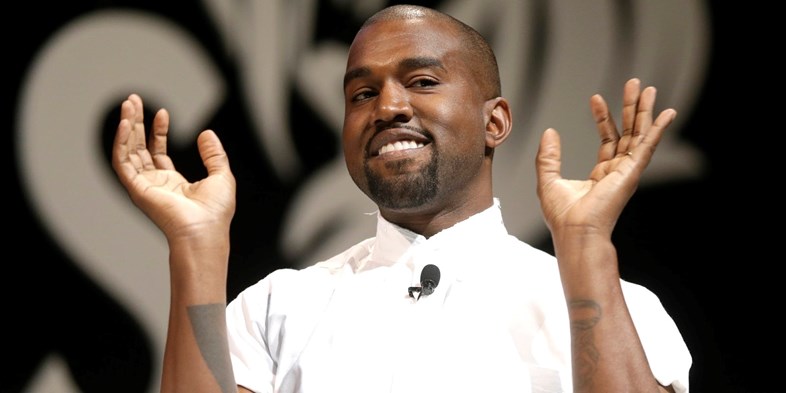 Shaddup
Most importantly…
THE LIFE OF PABLO has no idea what kind of album it wants to be. In my defense, I did actually point out the warring nature of the three Pablos (Saint Paul, Pablo Picasso, and Pablo Escobar) Kanye struggles with back in my original review, but I excused the schizophrenic nature of the tone and themes as some overarching artistic statement designed to justify THE LIFE OF PABLO's existence as the perfect dichotomy between "higher-arching transcendental aims and the base, hedonistic turmoil bubbling under its surface." Well, that's a load of faux-intellectual jibber-jabber, because the album is all over the fucking place and really kind of scattershot and half-assed. The first three tracks are by far the most cohesive and objectively impressive, as they promise an undeniably innovative approach to presenting hip hop as gospel, both thematically and musically. However, despite a brief resurgence on "Low Lights," this religious vein is recklessly abandoned, leaving us with, well… not much of anything tangible in terms of a throughline on a production level.
"Feedback" is a poverty version of YEEZUS's industrial screech…
"Highlights" is a minimalistic, jazz-y number…
"Freestyle 4" sounds like something out of a horror score…
"FML"'s backing track sounds like something that could later end up on the emotionally evocative BLONDE…
And "Real Friends" drags an 808S AND HEARTBREAK drum pattern out of the closet to echo behind a simplistic piano riff The Caretaker would make use of.
I guess the chopped choral backing of "Waves" is a very brief recapitulation…
…but for the most part, the remaining tracks on the album are brief snapshots of a madman, with nothing particularly innovative to say either way, especially because everything after "Wolves" is pretty much admitted to being a bonus track ("Check it out, this the bonus track, this the bonus. My favorite albums just have like bonus joints like this." – "30 Hours"). Even if you won't take Kanye at face value, the Madlib-influenced "No More Parties in LA"…
…the brooding trap bombast of "FACTS (Charlie Heat Version)"….
…the '90s house throwback of "Fade"…
…and the Drake-y, synth-heavy, and new-to-Spotify "Saint Pablo"…
…have no business being packaged as a bona fide part of THE LIFE OF PABLO, because they have even less to do sonically and thematically with the first 13 tracks as the first 13 tracks have to do with each other!  However, they were included because of the fact that THE LIFE OF PABLO is a "living, breathing" album, but…
This whole "ever-evolving album" thing is lazy and stupid. I avoided participating in the requisite torrential downpour of think pieces back when THE LIFE OF PABLO was released, because from the beginning, I didn't really find it that interesting that Kanye was going to continue tweaking THE LIFE OF PABLO until his last dying breath. Although I'm not going to not point out that nobody's checking THE LIFE OF PABLO for small changes every day anymore (how come I didn't hear that "Freestyle 4" got a new melody line of brand new distorted synth plunks???), and that people will only turn to it when it's a slow day for music journalism (you can be underwhelmed here), I now realize how detrimental this particular display of ego is to Kanye West on an artistic and personal level.  Despite the distasteful socioeconomic preening of being able to literally afford turning in an unfinished product and still have people cum all over it, Kanye is practically daring us to say anything bad about the album, because he is defying the traditional artist-audience relationship by being able to tweak it to either his or our demands at any point in time.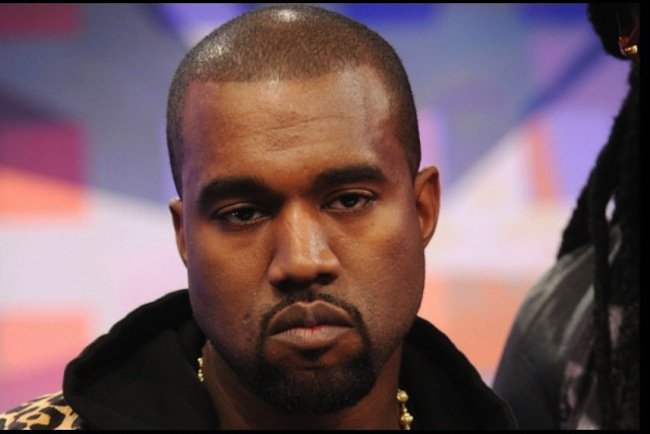 Mr. West will see you now
This isn't how it should be! The point of artistic expression, if I may be so bold, is to condense and collect your vision and style and talent into a comprehensive and complete product. By being able to continue to change a product he releases, Kanye is preventing any actual allegiance or identification with what's presented, as we're left with the unsettling conclusion that he's not actually satisfied with it himself and that it can switch up on us in the blink of an eye! This allows distillations of expression such as the inclusion of obvious bonus tracks, since fuck it, they could be gone tomorrow if Kanye wakes up in a bad mood! That all being said, if Kanye starts replacing his albums with each other as some kind of commentary on the liminality of art, you can bet I will recant any and all criticism of him. But even that wouldn't save him entirely, because…
THE LIFE OF PABLO is shallow from a sample-based standpoint. Yes, sampling is the very foundation of hip hop itself, and can simply be a catchy snippet looped ad infinitum. But I'm sorry folks, THE LIFE OF PABLO is pretty by-the-books when compared to the jaw-dropping tapestries Kanye has presented us with in the past. Kanye West samples used to tie in with the larger statement of the songs as a whole, but now feel run-of-the-mill by comparison. "Power" makes use of Continent Number 6's "Afromerica," an empowering disco cut for all those self-subscribing to the Afro- prefix, Cold Grits' "It's Your Thing," which further reifies the legacy, vitality, and POWER of black musicianship considering that it's one of hip hop's most sampled songs, and King friggin' Crimson's "21st Century Schizoid Man," which offers a sobering consideration of the paranoia and anxiety that being in such a place of cultural cache can bring.
The powerful sample of The ARC Choir's "Walk With Me" on "Jesus Walks" speaks for itself.
I'll even point to one off of the much-maligned GRADUATION. "Drunk and Hot Girls" makes exquisite use of krautrockers Can (!!!)'s "Sing Swan Song," a song dealing with a "drunken hot ghost," in addition to being melodically based off of an Eastern European drinking song, which more than aligns with the song's hedonistic mentality.
These are all genius, making full use of hip hop sampling's ability to transpose ideas from anywhere across all time and space and recontextualize them into the present.
THE LIFE OF PABLO still features samples from intriguing sources (mostly during the "bonus track" section, but shout-outs to the Googoosh sample on "Feedback"), but none of them are utilized in a way that bring together performance, production, and theme as Kanye has done in the past. Except for "Famous," which is among the more impressive tracks, featuring yet another interpolation of Kanye's favorite girl Nina Simone, but more importantly, Sister Nancy's "Bam Bam," which intimates a discussion of sexism in the music industry that is intriguingly juxtaposed with some of Kanye's more unsavory misogynistic rants.
Don't even get me started on that stupid fucking use of "Panda." Perhaps most directly offensive, however…
The lyrics are absolutely putrid. I am of the minority that consider lyrics the least essential part of music (the voice is a texture!!!), and rarely, if ever, delve into what it all means, but THE LIFE OF PABLO's lyrics are so ass-numbingly horrific that they can't be ignored. We're all tired by now (I hope) of the infamous "Famous" line, so I'll let that one be (although here's an interesting article that delves into hip hop's use of "bitch" more fully), but there are an infinite number of treasures to unearth: Kanye "Wishin' that [his] dick had GoPro / So [he] could play that shit back in slo-mo" ("Highlights"); the intimate late night romance promised by "Whip out, bitch out / Tits out, oh shit / My dick out, can she suck it right now? / Fuck, can she fuck right now?" ("Freestyle 4"); the sensitive race relations of Kanye "[having] to laugh Indian / Cause I'm from a tribe called check a hoe" ("FML"); oh, and who could forget the timeless mantra, "I need every bad bitch up in Equinox / I need to see right now if you a freak or not?" ("Highlights"). Now, some will be quick to point out that YEEZUS was equally crass at times, but when it was, it was often distastefully clever ("And I know she like chocolate men / she got more niggas off than Cochran" – "On Sight"), and even when it wasn't ("Eatin' Asian pussy, all I need was sweet and sour sauce" – "I'm In It"), it tied into YEEZUS's larger artistic statement as an angry, alienated text that desired to challenge, defy, and upset mainstream audiences expecting a similar follow up to MBDTF.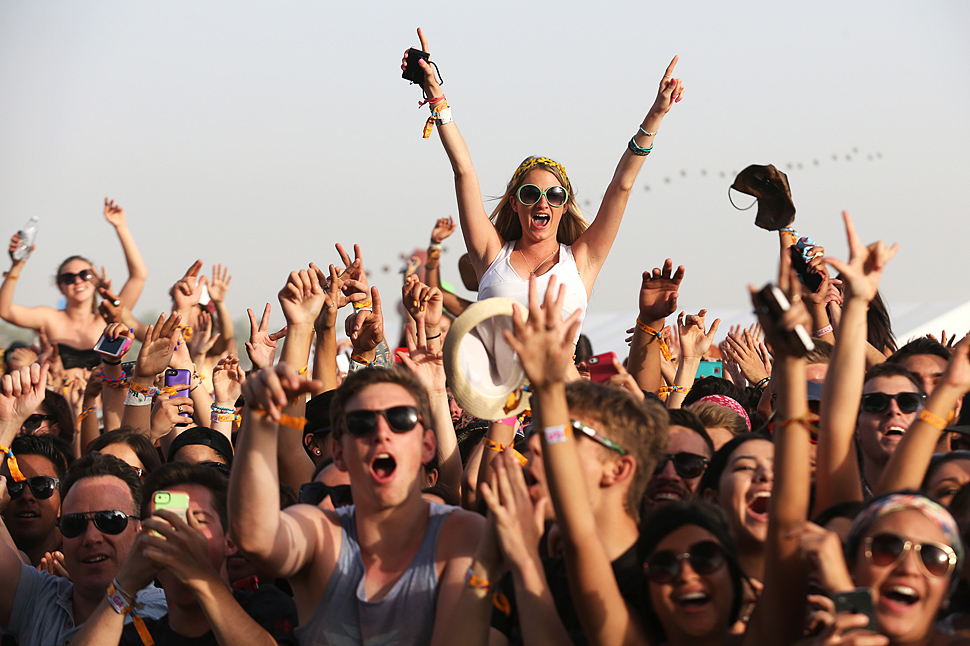 Yeah, you know the type…
As for THE LIFE OF PABLO, even when the lyrics are forgettable at best, there is a stunning lack of variety in terms of Kanye's delivery (apart from "No More Parties in LA"). On what seems to be the universal fan favorite, "Ultralight Beam," he continually says "We on an ultralight beam," "This is a God dream," and "This is everything." "Highlights" also consists of mostly recycled couplets, with "Hands up, we just doing what the cops taught us," "I've been outta my mind a long time," "I'm a Chicago south sider," and "Driving in the same car that they killed Pac in" presented multiple times. Take a look at Kanye's performance on "Fade," which consists in its entirety of: "Roll up, roll up; hold up, hold up; po' up, po' up / I'ma rock the boat, work the middle 'til it hurt a little / Fuckin' with a real ass nigga / Fuck how you feel ass nigga / Bitch better act like you know better / Woah." WHAT? THIS IS THE MAN THAT PENNED "NEW SLAVES," "ALL FALLS DOWN," AND "GORGEOUS"???
Some could run 808S AND HEARTBREAK as a counterpoint, it being a similarly downplayed album on a lyrical level, but 808S is intended to be a direct, languorously emotional album, a mid-paced wallowing in feelings, if you will. Furthermore, the only reason it was really processed and assessed as an album even tangentially in the hip hop vein is because of Kanye's previous releases (yet again, playing with what the perception of a rap artist is); if it were released by someone without Kanye's name value, it would most likely be considered in a pop R&B or an alternative R&B light, both of which necessitate the formation of stanzas and choruses that stick in your head through repetition. All of this is to say that…
THE LIFE OF PABLO is too scattershot and inconsistent to signify a Kanye era or be influential. From the beginning, Kanye has been innovating and shifting the rap landscape on a tectonic scale, and THE LIFE OF PABLO is the first album he's recorded that will bring nothing to hip hop at large other than the scourge of Desiigner. THE COLLEGE DROPOUT eschewed the pervasive gangsterism of the Rocafella empire for a look at personal struggles, doubts, and a lifestyle that was anything but hardboiled, managing to be both backpacker and radio-friendly in the process, in addition to making hip hop more democratized and accessible.
The somewhat maligned GRADUATION took this a step further, fully cementing a hip hop artist as someone who could and would be a bona fide pop sensation with superstar appeal, with its arena-ready anthems designed for global tours.
808S AND HEARTBREAK is, in hindsight, nearly as balls-y and challenging as YEEZUS, offering a minimal, arctic, Auto-Tuned confessional of regrets and emotions that paved the way stylistically and thematically for everyone from Drake to Future to Yung Lean.
MBDTF is the finest moment mainstream hip hop will ever have, with a lush, self-indulgent, maximal aesthetic that is overblown beyond belief and features a veritable Rolodex of peers, styles, and examples of artistic genius.
YEEZUS is the most jarring refutation of an audience's preconceived notions of an artist's identity and output, with an industrial, Brutalist milieu that dips heavily into the harsh, torrid underbelly of drill, glitch hop, and hardcore.
A lot of five-dollar words, eh? Well, I don't actually have too much to say about LATE REGISTRATION, but it's very consistent and at least manages to sidestep a sophomore slump on Kanye's part.
But THE LIFE OF PABLO? There is nothing notable about its presentation of sound other than the aforementioned and hastily abandoned gospel element. There is nothing revolutionary or noteworthy about the songwriting or topics, and in fact, much of the album is a step backwards for Kanye in this regard. The only thing that stands out in terms of the album as a text is that pesky "ever-changing album" element, and nobody but Kanye can afford to do that on both a literal and artistic level. Chance the Rapper sort of referenced "Ultralight Beam's" style on some of COLORING BOOK…?
There are two possible theories about THE LIFE OF PABLO that attempt to justify its shortcomings that I will briefly address, one from the internet and one of my own (as far as I know). Some claim that THE LIFE OF PABLO, especially considering its title, is supposed to act as a sort of retrospective on Kanye's career. I would buy this in theory, but apart from some generally 808S-sounding drum programming and Swizz Beats yelling "Wake up Mr. West!," there's really nothing that tips its hat towards this. "Real Friends" could have maybe been on MBDTF and "No More Parties in LA" could have fit somewhat incongruously on the first two records, but apart from that, there's nothing here to align THE LIFE OF PABLO with anything else in the Yeezy legacy, which would be commendable if not for all of what I've typed above.
However, what I think will come to pass is that THE LIFE OF PABLO will come to be viewed as a text influenced by mental illness. I do not want to stigmatize mental illness, so I will tread lightly, but I don't think that Kanye West was spic and span in terms of mental health at the time of TLOP's release. Although he seems to have gotten at least some of the help he needs, the violent fantasies, misogynistic themes, regressive lyrical themes and delivery, and inconsistent tone and atmosphere could very well tie into a larger crumbling of well-being (you can check out some articles supporting this theory here and here.) If this were ever confirmed, it might be worth revisiting, but for now, after writing two extended pieces on it, I never want to hear THE LIFE OF PABLO again.