Larios List: First Quarter 2017
With the Larios List, guest contributor Alec Larios offers his take on 25 essential records you should have listened to from the first quarter of 2017!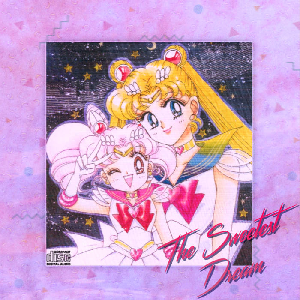 25. Desired – THE SWEETEST DREAM 
Genre: Future Funk
Favorite Tracks: "Midnight Dance," "I Love You So," "Moonlight Queen," "Love Is Gone (featuring 悲しい Android – Apartment)"
How about something super fun and danceable to reel you in? Appreciate the aesthetic of vaporwave but found staples in the genre a little too lifeless? Russian based future funk producer Desired gives us a few frisky tracks that would fare well during nostalgia night at the hottest of clubs. Though it's relatively meme-free, you can bet there are a huge array of samples brought back to life and thriving on this release. Of course you have plenty of classic disco, anime (guess which), and…oh wow! Is that one of Princess Peach's SMASH moves? Nice! Remember that sound test in MELEE? I 'member :).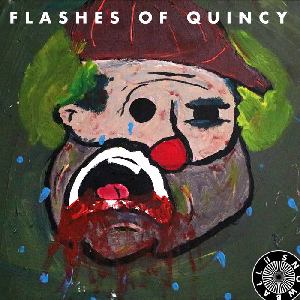 24. Snowball II – FLASHES OF QUINCY
Genre: Power Pop
Favorite Tracks: "Anais & Me," "Sear 'Em!," "CR-VUC," "Resident of the United States," "Meet Yr Dad"
Trust me, this is some of the brightest, most heartfelt rock you will ever hear. Utilizing some power pop cheekiness as well as shoegaze fuzz, FLASHES OF QUINCY proves pre-summer angst can be genuine and simultaneously catchy as all hell. LA act Snowball II, now the main creative outlet of Jackson Wargo of Jackson and the Wargonauts, offers killer hooks fueled by slick riffs, with emotional chants delivering cleverly pointed lyrics (just look at the track title wordplay) about love, rebellion, and everything else that comes with being a destitute youth in Los Angeles. When Wargo's glorious guitar work takes a breather, you will definitely be tempted to drunkenly shout along to these unforgettable choruses.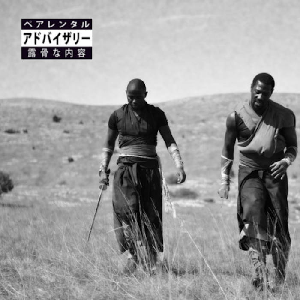 23. Tha God Fahim – THA DARK SHOGUNN SAGA VOL. 2
 Genre: Hip Hop, Gangsta Rap
Favorite Tracks: "Big Trouble in Little Caesar's (featuring ICHIBAN HASHFACE)," "Bah Humbug (featuring Mach-Hommy and Kungg Fuu)," "$800 Soup," "Black Snow "
Having only been exposed to him as a producer, I was unaware of the many mics Tha God Fahim continuously sets ablaze. In keeping ever so vigilant, this being one of several projects already released this year, Fahim has honed his skills. A Tarantino-esque mix of vintage sampling, samurai and biblical themes, and references to underrated hip hop legends set the stage for Fahim's merciless brand of gangbanging braggadocio. After his opening verse, which I won't spoil, guest Mach-Hommy briefly hesitates in awe at Fahim before him and Kungg Fuu bring it on "Bah Humbug." Absolute brutality like, "You pass through Damascus, your death be slower than molasses // Searing slugs pass through your glasses, dipped in acid // Your body contaminated from the shots that was blasted, pick a casket" on "Black Snow" stays vicious over Camoflauge Monk's smooth production. Fahim is definitely a god you let in your life.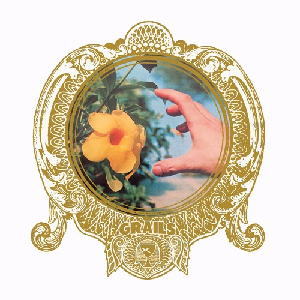 22. Grails – CHALICE HYMNAL
Genre: Post-Rock, Psychedelic Rock 
Favorite Tracks: "Pelham," "New Prague," "Rebecca," "After the Funeral"
Sure, I'm an off and on Grails fan. And the full album treatment too, huh? BLACK TAR PROPHECIES was pretty cool, heavier post-rock to blast whilst roaming untouched countryside, but making this the official follow up to 2011's magnificent DEEP POLITICS is a bold move. Thankfully, the title is deservedly given, as this Portland band greatly broadens their post-rock horizons. There are moments on here when Grails' vivid compositions can feel chill, funky, sexy, sludgey when guitars have a metallic bent, and groovy when leaning towards psych. Many write these instrumentals off as being elevator music, but imagine that elevator ascending and then releasing you into the cosmos.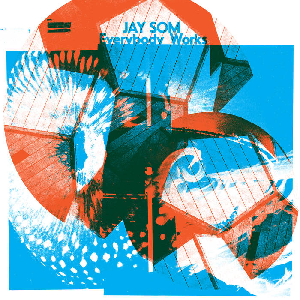 21. Jay Som – EVERYBODY WORKS
Genre: Indie Rock, Dream Pop
Favorite Tracks: "Lipstick Stains," "The Bus Song," "1 Billion Dogs," "Everybody Works," "For Light"
At a cursory glance, it seems as though Jay Som's EVERYBODY WORKS is merely a rudimentary, dime-a-dozen indie rock outing peddled by industry bots on r/indieheads, but a full listen proves that there's plenty of genius throughout! Oakland's Melina Duterte totes incredibly evocative melodies over her gentle, ethereal vocals. Her guitar will explode with gleeful, garage-y splendor before slowing down to complement her hazy, otherworldly sonnets. Drawing from different nostalgia wells, this record flawlessly coalesces influences of spacey dream pop and shoegaze from decades past to form a record that frequently brought me to tears.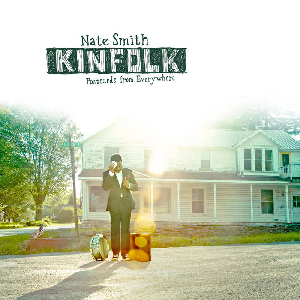 20. Nate Smith – KINFOLK: POSTCARDS FROM EVERYWHERE
Genre: Soul Jazz, R&B
Favorite Tracks: "Skip Step," "Bounce: pts I + II," "Spinning Down," "From Here: Interlude," "Morning and Allison (feat. Amma Whatt)," "Spiracles"
Holy moly, you got Chris Potter's sax on "Bounce: pts I + II" AND Adam Rogers's guitar on "Spiracles"? How could this not be mindblowing? Chesapeake native percussionist Nate Smith, now based in New York, gathers an ensemble of soulful jazz talent all passionately tethered to his impeccably buttery drumming and occasional synths. There's beatboxing, class that could outdo the Ritz, and intimacy thanks to Amma Whatt's sultry vocals. Plus, spoken excerpts from aforementioned postcards done by Smith's parents add a nice personal touch. Throw out any reservations you have on contemporary jazz and experience the phenomenal beauty and love of KINFOLK.
19. Drab Majesty – THE DEMONSTRATION
Genre: Goth Rock, Darkwave
Favorite Tracks: "Dot in the Sky," "39 by Design," "Too Soon to Tell," "Kissing the Ground," "Behind the Wall"
It wasn't just a phase! Believe me when I say that this can stand right up there next to peak Bauhaus and other Gothic milestones by embracing the trend-killing gloom that made those records so great in the early '80s. Spearheaded by LA-based artist Deb DeMure, who has worked with Sera Timms and Emma Ruth Rundle, among others attempting to carve out a darker scene in sunny SoCal, Drab Majesty's ghostly melancholy floats along rich guitar textures that would make Robin Guthrie (b)lush and plenty of Depeche Mode-style beats to rhythmically snap your neck to. Maybe a Goth revival is no longer too much to ask for?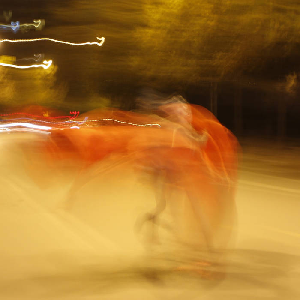 18. William Basinski – A SHADOW IN TIME 
Genre: Ambient, Drone
Favorite Track: "For David Robert Jones"
Composer William Basinski strikes again with his tried and true formula of manipulating tapes into haunting loops and celestial drones. A harrowing tribute to the recently passed David Bowie, A SHADOW IN TIME envelops listeners in a dreary nebula that is just as comforting as it is alien. Distorted choral samples morph into soft noise haze as hidden complexities slowly complete the oddly serene soundscape that echoes his previous DISINTEGRATION LOOPS. It doesn't take long to draw one in, but if you truly want to be moved by the beauty of this release, be sure to experience it all at once.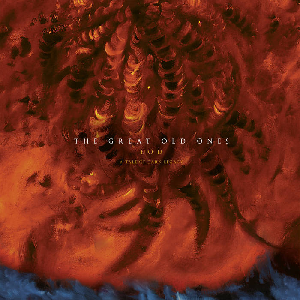 17. The Great Old Ones – EOD: A TALE OF DARK LEGACY
Genre: Atmospheric Black Metal, Sludge Metal 
Favorite Tracks: "The Shadow Over Innsmouth", "The Ritual", "Mare Infinitum" 
Yeah, I know. Lovecraft is pretty easy pickings for metal, but come on! French black metal needs to be really good in order to penetrate overseas ears given the incredibly high standard of bands like Peste Noire and Deathspell Omega. An acronym for the Esoteric Order of Dagon, EOD has Great Old Ones pummeling through with intense guitars flawlessly transitioning from black metal speed to heavy sludge grooves. Moments of dark ambient add to the gloriously paced dynamic of the album whilst maintaining depressingly grim atmosphere. Turning your nose at the nerdy title would do no good! This is dark, engrossing, and powerful from top to bottom.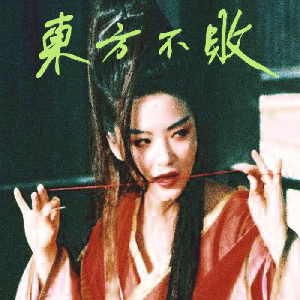 16. Tzusing – 東方不敗
Genre: Industrial Techno, Tribal House
Favorite Tracks: "日出東方 唯我不敗," "Digital Properties," "King of Hosts," "Nature Is Not Created in the Image of Man's Compassion"
Electronic music, even warehouse-bumping house and techno, is certainly not as cookiecutter as you think it is. Malaysian house producer Tzusing, now based in Shanghai, shares his first full length. East Asian instrumentation finds an unorthodox home next to industrial dance rhythms. Techno beats so profoundly contrast with pipa samples that this quickly becomes the work of a tribe of mechanical musicians attempting to recreate the traditional sounds of long gone organic beings. It's rather off putting, but one can't help to move their body a little bit to the beat.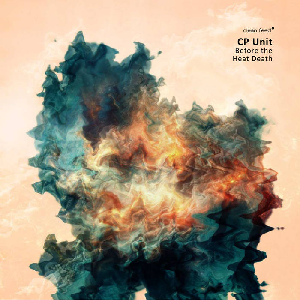 15. Chris Pitsiokos Unit – BEFORE THE HEAT DEATH 
Genre: Free Jazz, Avant-Garde Jazz
Favorite Tracks: "Quantized," "Death in the Afternoon," "Supersax," "Wet Brain"
Don't be wary of this being free jazz. The chaotic magnificence of the Chris Pistiokos Unit manages to be free of pretension. Madness kicks the door wide open with Pitsiokos's alto sax crazily ripping through Weasel Walter's notoriously tenacious drumming, Brandon Seabrook's searing guitar, and Tim Dahl's legendary electric bass. Everyone is at the top of their game and going absolutely, off-the-wall insane. The sheer talent and teamwork on display here takes a giant leap over the perception of glorified farting lesser free jazz tends to have. To be able to keep such outlandish noise balanced and listenable is quite a feat.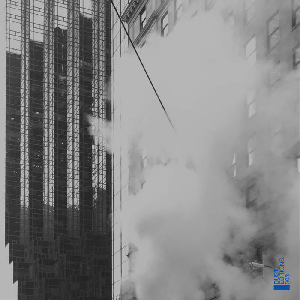 14. Evan Caminiti – TOXIC CITY MUSIC
Genre: Dark Ambient, Electroacoustic
Favorite Tracks: "Joaquin (featuring Jefre Cantu-Ledesma)," "Possession," "Toxic Tape (Love Canal)," "French Cocoon (Mutagen)," "Acid Shadow III"
Oh, yeah! Getting a little bit of a RAVEDEATH vibe from this. You know what that means: shrouds of soft noise fuzz that vaguely resemble their unmanipulated sources and contribute to an apocalyptic atmosphere. As Basinski's A SHADOW IN TIME was otherworldly, San Francisco-based artist Evan Caminiti's TOXIC CITY MUSIC is distinctly terrestrial. Caminiti takes the lively beeps and chatter of New York and flattens them, as a nuclear bomb would, into a desolate, deteriorating ghost town full of droning textures. And there's a feature from drone ambient legend Jefre Cantu-Ledesma!? Eno better be watching his back!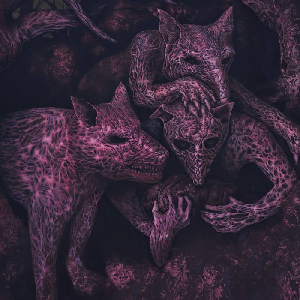 13. Lorn – ARRAYED CLAWS
Genre: Black Metal
Favorite Tracks: "Disharmonic Feticism", "Abstract Trap", "Aus Nebel Turm"
Excuse the fedora-worthy KVLT grandstanding within the contentious subject of black metal, but I would say this new US black metal renaissance still has a long way to go in order to take on what's going on across the pond. Funnily enough, we have an Italian band here that doesn't rely heavily on being lo-fi, yet is still horrifyingly raw and oppressive. ARRAYED CLAWS's competent tremolo picking and blast beats are strengthened by satisfyingly coarse screams that can curdle Abbath's alky blood. And you guessed it, these all give way to a few necessary atmospheric segments that are effectively eerie. Also yeah, it goes without saying that this isn't for the faint of heart.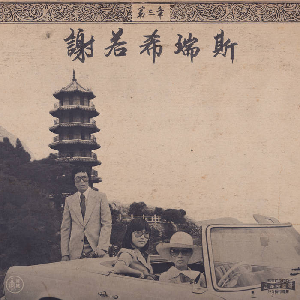 12. Onra – CHINOISERIES PT. 3
Genre: Instrumental Hip Hop
Favorite Tracks: "Loyalty," "Autumn Moon Shining Over the Calm Lake," "Will I See You Again," "Tea Vender on the Street," "Behind the Curtain," "Last Cup of Wine," "Zoodiac," "Against the Wall," "Pearl Song," "The Spirit Blossoms All Over the Land"
A substantial, decade-long series by beatmaker Arnaud Bernard, known as Onra, comes to a stellar conclusion. Born in Germany to French parents, with a bit of Vietnamese lineage on his dad's side, Onra has always had a flair for incorporating the sounds of world music into his wondrously slick beats. Unlike Tzusing's colder approach, PT. 3's traditional East Asian samples add a layer of classiness to already sophisticated hip hop instrumentation. It may seem lengthy, but tracks don't outlast their welcome, as Bernard's various ideas differ enough to avoid monotony, yet somehow retain quality throughout. This is sure to cement Onra's place in the wide-ranging canon of modern French beatmaking.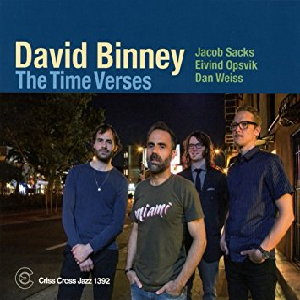 11. David Binney – THE TIME VERSES
Genre: Jazz
Favorite Tracks: "Walk," "Arc," "Strange Animal," "Noon Tide," "Where Worlds Collide"
Alto saxophonist David Binney and the rest of his quartet bless us with THE TIME VERSES, a collection of very listenable yet deceivingly complex pieces mapping out changes within a single day. It's sexy, melodic, and exhibits impressive symbiosis. Binney's remarkable sax isn't ashamed of sharing the spotlight during Jacob Sacks's splendid piano solos, while bassist Eivind Opsvik (also check out his new project OVERSEAS V!) and drummer Dan Weiss do more than keep up during the fantastically intricate moments. A few brief minimalist tracks provide nice breaks for pacing, but nothing beats the heat of the more intense compositions.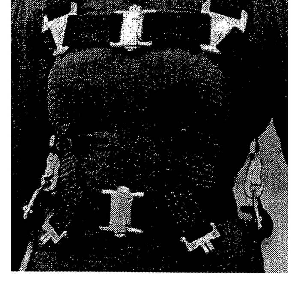 10. E-Saggila – RECEIVED INSTRUCTION
Genre: Industrial Techno
Favorite Tracks: "Dew & Hennessy," "Soldier-Priest"
Toronto-based artist Rita Mikhael, going by E-Saggila, serves up her brand of noisy, dismal techno in the short but potent release of RECEIVED INSTRUCTION. The beats on here will definitely get you up and moving, but they are strongly tinted through a satisfyingly noisy industrial lens. Foreboding synths slowly invite listeners in; hinking this will be an ambient endeavor, their lulls end with crunchy industrial techno slams. Though at first it's quite jarring, it eventually becomes strangely addicting. I fall for it every time and I'm begging for more.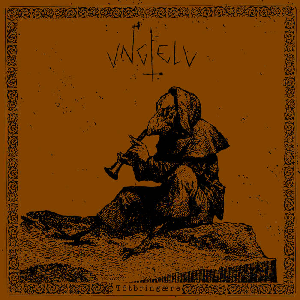 9. Ungfell – TÔTBRINGÆRE
Genre: Black Metal, Dark Folk
Favorite Tracks: "Die Bleiche Göttin," "Gottes Acker," "Wechselbalg"
Some truly scary stuff going on here with this Swiss two-piece. Intricate guitar cyclones and chaotic blast beats nail the lo-fi sweet spot, and a wide range of German screams pierce it again. Breaking away from the savagery were ritualistic bits that spooked me more than they should have. Don't think this is child's play because there's a little bit of corny bonfire folk thrown in. You can practically feel this release corrupting every part of your soul. This is expertly crafted evil well beyond the trappings of common black metal projects, lo-fi or otherwise.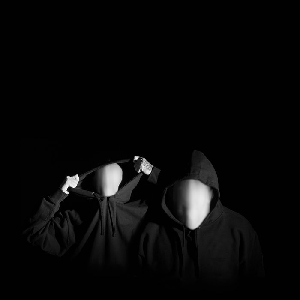 8. A7PHA – S/T
Genre: Abstract Hip Hop
Favorite Tracks: "NO BREAKS," "SICK," "MODERN ANIMAL," "SKULL BREAK," "AT THE ALTAR"
Let me introduce you to the best new rap duo since Run the Jewels. After teaming up on the track "Turning Tables" back in 2014, West Coast wordsmiths Mestizo and Doseone, of cLOUDDEAD, provide a spicy full-length debut of superior spittage over imaginative production. Those familiar with Doseone's previous work will once again appreciate his signature exaggerated cadence, but also be treated with an extra layer of dept,h given how well he complements Mestizo's rapid bars and hard-hitting lyricism. Production, mainly handled by prolific beatmaker Alias, provides an interesting industrial backdrop to showcase the two's great synergy. Give this to anyone you think has a narrow perception of hip hop and see what happens.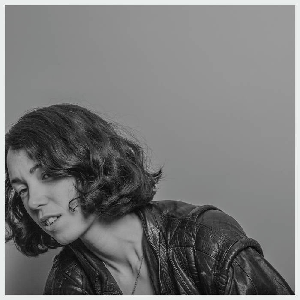 7. Kelly Lee Owens – S/T
Genre: Art Pop, Tech House
Favorite Tracks:"Anxi.," "Lucid," "Throwing Lines," "Keep Walking," "8"
I'll admit that it was Jenny Hval's name that first drew me towards this, but Kelly Lee Owens pleasantly surprised me by bolstering her style of subdued yet powerful art pop with an intriguing angle on capable downtempo electronic. Mixing to near perfection, neither one of these components overpowers the other, and the production keeps from being overwrought with grandiose theatrics like many pop acts today. We are essentially offered wistful vocals accented by minimalist techno beats, a tiny touch of krautrock experimentation, and fluttering strands of ambient. Owens should be commended for softly breathing life into a swiftly corroding pop sphere that steals the compulsions of modern electronic but pays no mind to the heart.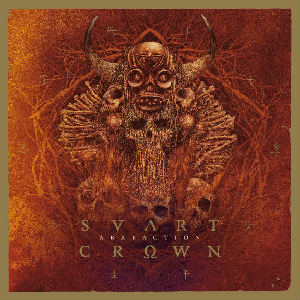 6. Svart Crown – ABREACTION
Genre: Death Metal, Black Metal
Favorite Tracks: "Carcosa", "Khimba Rites", "Tentacion", "Orgasmic Spiritual Ecstasy", "Nganda"
Don't mistake ABREACTION's opening prayer as a D&D invite. French band Svart Crown, again note France's prominence in the scene, utilizes unbelievable riffage varying from tech death precision, blistering black metal speed, heavy sludge eruptions, and epic solos that refrain from squiggling astray. Things are made even more lugubrious when the fiercest guttural screams strike. The rapid blast beat aggression becomes increasingly sinister until shifting into revelrous rituals of unholy voodoo I gleefully participated in. It's going to be hard to beat this one for metal album of the year.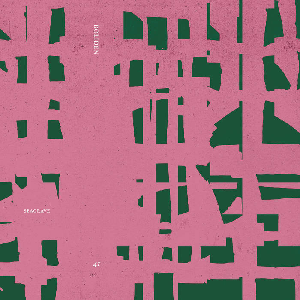 5. Boliden – SURFACES
Genre: Ambient, Techno
Favorite Tracks: "Water Prism," "Weary," "PS10," "Concrete," "Delusional," "Missing"
The way Boliden's techno rhythms and calming ambient invoke feelings of serenity whilst simultaneously embracing the fact they emerged from a colder industrial source boggles my mind. Static loops and mechanical beats get my inner noise fan going, but only partway. Manipulation of these sounds soften them so much that they seamlessly blend with the dreamier aspects of SURFACES. Like a yoga playlist from heaven, this album knows exactly when to cool down with its gentler segments, then slowly warm back up again. A host of eerily faint vocal samples add even more to this album's unforgettable mystique.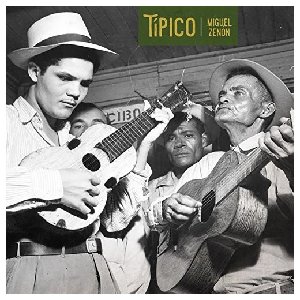 4. Miguel Zenón – TIPICO
Genre: Latin Jazz, Post-Bop
Favorite Tracks: "Academia," "Cantor," "Tipico," "Entre las Raices," "Las Ramas"
The bonds between Puerto Rican alto saxophonist Miguel Zenón's quartet must be super tight, because they play to their strengths better than any sports team. Zenón and pianist Luis Perdomo are certainly the hungriest on the busier cuts, but this rhythm section stays brilliant. When Zenón concludes a sexy performance after winning the lead from an excited Perdomo, bassist Hans Glawischnig can be heard going at it, while drummer Henry Cole amazingly holds it all together. Sprouting from Latin roots are boppy melodies that suddenly turn dramatic, as well as plenty of intense free improv going smooth and back again. Somehow TIPICO remains listenable and spiritually uplifting throughout.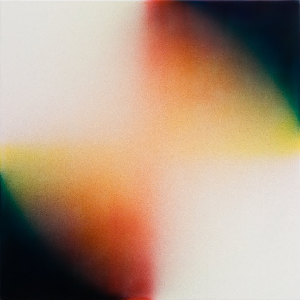 3. Bing & Ruth – NO HOME OF THE MIND
Genre: Ambient, Minimalism
Favorite Tracks: "Starwood Choker," "As Much as Possible," "The How of It Sped," "Is Drop," "Flat Line/Peak Color"
New York ambient ensemble Bing & Ruth return with their enchanting style of mystifying ambient that could bode well in any profound documentary. Lead by layers of David Moore's echoing piano, the group arranges mellow clarinet, cello, and bass right next to hazy tape loops to make compositions rife with flighty dreams, as well as sagacious realizations concerning our harsh reality. The simple beauty of NO HOME OF THE MIND is deeply evocative. Listening gave me tranquility I had not known before, but strangely all within a heavy stupor that had me sweating blood like Jesus in Gethsemane.
2. Oliver Houston – WHATEVER WORKS
Genre: Midwest Emo, Math Rock
Favorite Tracks: "Pho," "Tom Quad," "Peanut Boy," "Good Dog," "Milk Door"
Back in 2015, this rising emo trio from Grand Rapids released the best EP of that year. Though it may have been too much to ask for as tight a package as THE DORK AGES, leader Kyle Wayne Luck and bassist Matthew McCue still shred through joyously crazy riffs within varying time signatures, basking in manic, mathy glory. Garret Cabello's satisfying drums also show off amazing technical ability, while Luck's impassioned vocals shout lyrics that seem simply cheeky on the surface, but reveal stinging topicality underneath. WHATEVER WORKS is an undeniably fun math rock romp from beginning to end that playfully reminds listeners that current disenchantment or malaise can be met with delightful catharsis.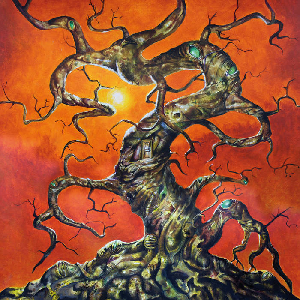 1. Kairon; IRSE! – RUINATION
Genre: Progressive Rock, Psychedelic Rock
Favorite Tracks: "Sinister Waters II," "Starik," "Porphyrogennetos," "Ruination"
Shut up! This prog rock isn't just for neckbeards in Rush shirts! 2014's UJUBASAJUBA absolutely changed my life and quickly made me a fan of the oddly named Kairon; IRSE! and their shoegazey guitars, rapid drum mastery, powerful horns, mesmerizing synths, and misty Finnish vocals. Its follow up also attains greatness using much of the same, but now with a heavier focus on spacey prog elements. Brilliant guitar flurries of heavy psych and Yes-esque virtuosity mingles perfectly with electrifying synth and sax. It's quite easy to get swept up in RUINATION's magic. Like many, I once got close to losing all hope in current rock music. The work that these guys put out proves that this generation isn't only on par with past greats, but most likely better.