Instant Picks of the Week 3/25/16
Gone are the days of scrolling mindlessly through your queue! No longer will you have to sift through the vastness of what's coming to the instant viewing wastelands this month! Whether you're looking for a stellar film or an exciting new show to binge, Instant Picks of the Week brings you the hottest releases in film and television on instant viewing platforms that we know you'll love, or at the very least not despise.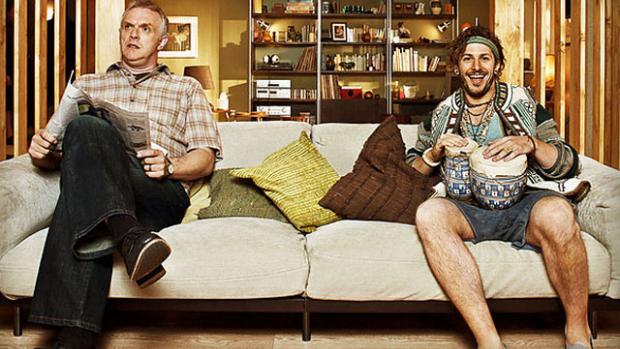 CUCKOO (Netflix)
I am downright shocked I had never heard of this utterly charming BBC series before it hit everyone's favorite instant streaming service within the past week or two. Demonstrating an alarming propensity for crossover appeal, Andy Samberg turns in a more dynamic performance than he's ever offered as Cuckoo, a spiritual, American New Age-y type that lights a stick of dynamite up the ass of a sleepy Staffordshire family. Although the show occasionally indulges in the requisite sitcom jokes inherent in any scenario where the father (Greg Davies) is philosophically opposed to the son-in-law, CUCKOO is at its best when it allows itself to forget any semblance of class and indulge in dark subject material that comes about due to vehemently misunderstood circumstances on behalf of the characters. And that is, in fact, the definitive calling card of this series; the seamless blending of tactless American douchebag comedy with the dark, understated wit of British preferences. Although some jokes may sink into the mire, the chemistry of Davies and Samberg is an absolute delight to behold, and the risks the show is willing to take so early on promise ever increasing returns for the dedicated viewer.
FREAKS AND GEEKS (Netflix)
The thing with those shows that have been on Netflix since before you were active on the internet is that eventually, you're going to throw caution to the wind and click on them. And while that can lead to undeniably tepid results (here's looking at you, TRAILER PARK BOYS), occasionally you can strike upon a diamond in the rough. If you have somehow resisted the urge to click on FREAKS AND GEEKS, just do it you goddamn heartless heathen. When you step back from it enough and assess it objectively, Judd Apatow's improvisation-heavy directing (or lack thereof) is perfectly suited for the general milieu of high school, for what can be more uncertain or liminal? Contained within is the perfect representation of every personal, professional, or romantic heartbreak or triumph you ever remember experiencing, and the show masterfully encapsulates the entirely mundane things that felt so chemically integral over the course of high school. Although every character is an outsider, the fact that every audience member ends up idolizing them to one degree or another shows that we all considered ourselves unlovable on an interior level, making this the quintessential high school appraisal.