Instant Picks of the Week 10/23/2015
Gone are the days of scrolling mindlessly through your queue! No longer will you have to sift through the vastness of what's coming to the Netflix wastelands this month! Whether you're looking for a stellar film or an exciting new show to binge, Instant Picks of the Week brings you the hottest new arrivals in film and television on Netflix that we know you'll love, or at the very least not despise.
BEASTS OF NO NATION
BEASTS OF NO NATION asks the essential question for Netflix in 2015 – can the now Emmy Award-winning powerhouse strike gold again with an Academy Award winning film? While its try-hard attitude can be abrasive, BEASTS pulls no punches as it depicts the effects of war on children and the twisted ways men in power will manipulate the powerless into doing what they want. Idris Elba and newcomer Abraham Attah turn in powerful performances as captive and captor, surrogate son and father. Combine that with the eye for composition and terrific knack for staging action that writer/director Cary Joji Fukunaga (TRUE DETECTIVE) brings, and you have a film that is at times thrilling and horrifying, but altogether engaging. Time will tell whether BEASTS OF NO NATION receives award recognition, but the film is worth a watch as the next of Netflix's many grand experiments, and a powerful, moving piece in its own right.
Check out our full review of BEASTS OF NO NATION here.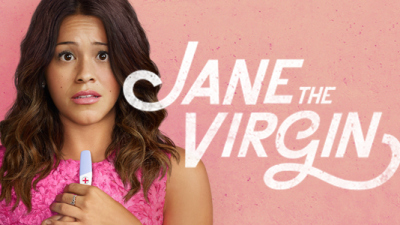 JANE THE VIRGIN : SEASON ONE
No one thought much of the CW's adaptation of a Venezuelan telenovela when it premiered last year. Now, one season and a Peabody award later, this quirky dramedy has all but exploded. Gina Rodriguez plays twenty-four-year-old perfectionist Jane Villanueva who prides herself on doing everything right and maintaining her "purity". Her life falls apart when she is artificially inseminated by mistake, and the campy twists, turns, and coincidences that follow rival the telenovelas that Jane loves so much. The series is a simultaneous satire of and love letter to telenovelas, and most of its humor stems from its incredible ability to capture the hokey tone without feeling insincere. Throw in a badass female showrunner, poignant commentary on purity culture, and a sassy narrator and you've got yourself a hit. Season Two is currently two episodes in, so now is the perfect time to catch up.