FORZA MOTORSPORT 7 Review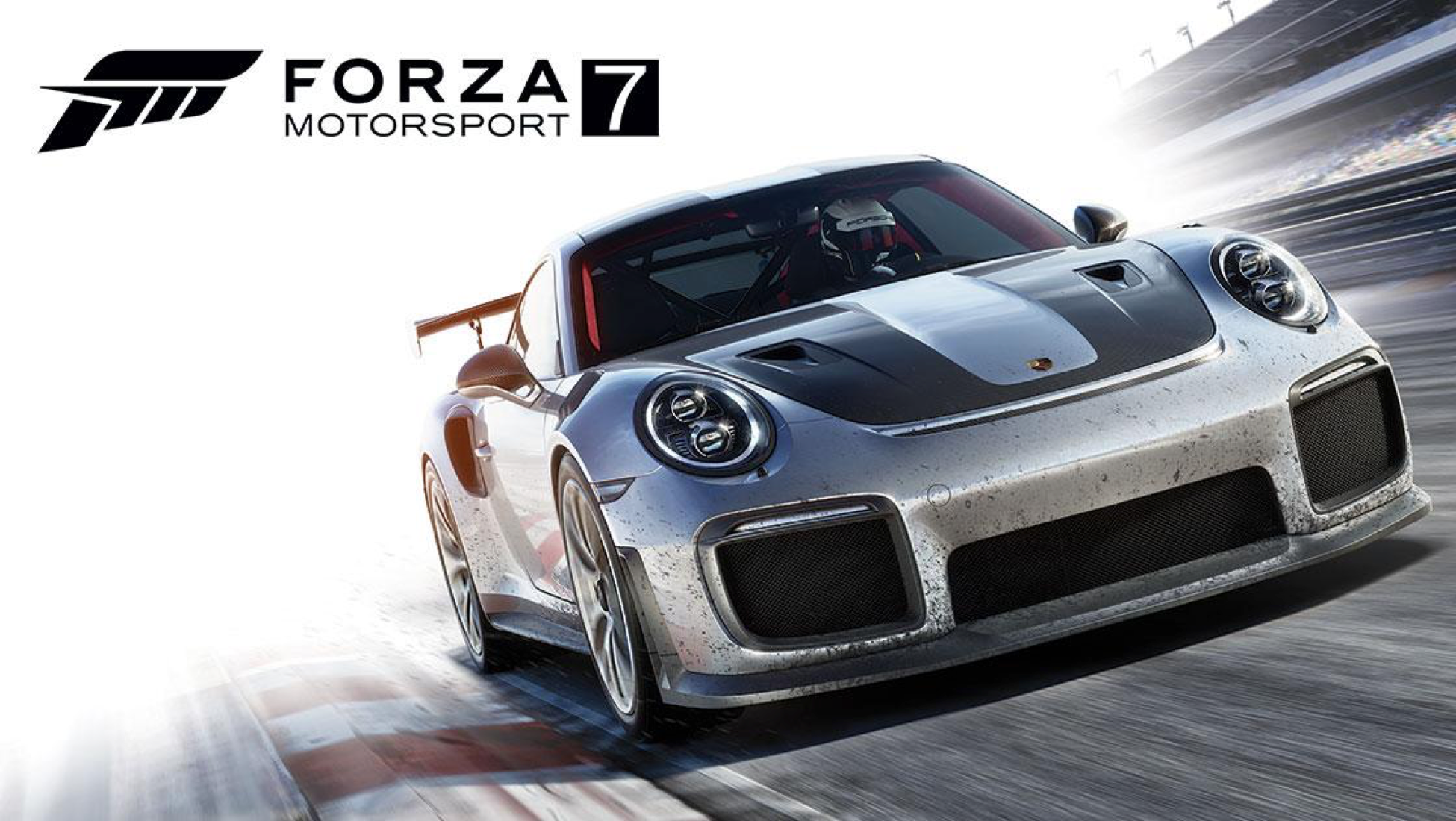 Have you ever felt that rush when you hear several engines rev before the starting line? Goosebumps crawl down your neck as the rumble of the cars prepare you for the competitive trial that will soon start. Screw listening to ASMR, this is my jam! Let's put some pedal to the metal, baby! With more than a decade behind the wheel making racing games, Turn 10 Studios presents their newest and shiniest installment yet with FORZA MOTORSPORT 7. FM7 borrows great attributes from previous titles in the franchise, creating a complete racing simulator with one the largest and most definitive car rosters out there.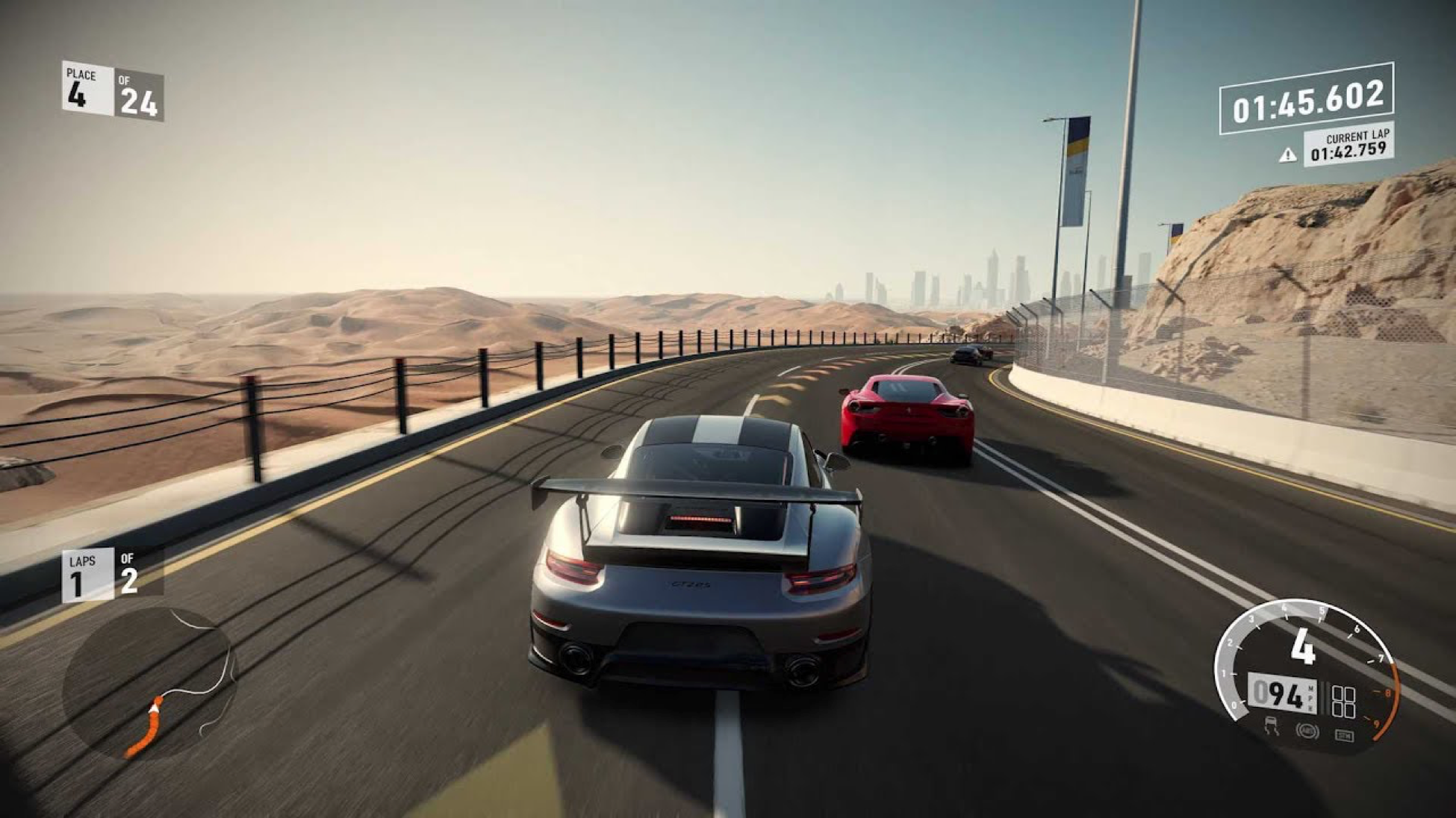 Drop dead gorgeous visuals. Ah, it looks so shiny and real
The painstaking level of detail in FM7 might be its greatest selling point. The presentation is incredible; from the stunningly detailed real world racing tracks to the photorealistic automobiles, the franchise has never looked any better. There are over 700 hundred customizable roadsters to race in that are (mostly) all from real world manufacturers. For me and other automobile aficionados, the selection to pick from, which ranges from state-of-the-art supercars to relics from the 1930s, is absolutely mindblowing.
Even those who are not car nerds will find the roster size and the amount of raceable options enough to dazzle and delight for hours. Every car is customizable upon unlocking, and the amount of detail thrown into every model is incredible. All too often I wouldn't want to take them out on the virtual road at all, content to just admire them from the comfort of my garage instead. The level of minutiae that is covered is so extensive that if you ever wondered what type of screw was used on a Volkswagen Type 2 Van, you can now zoom in and take a look.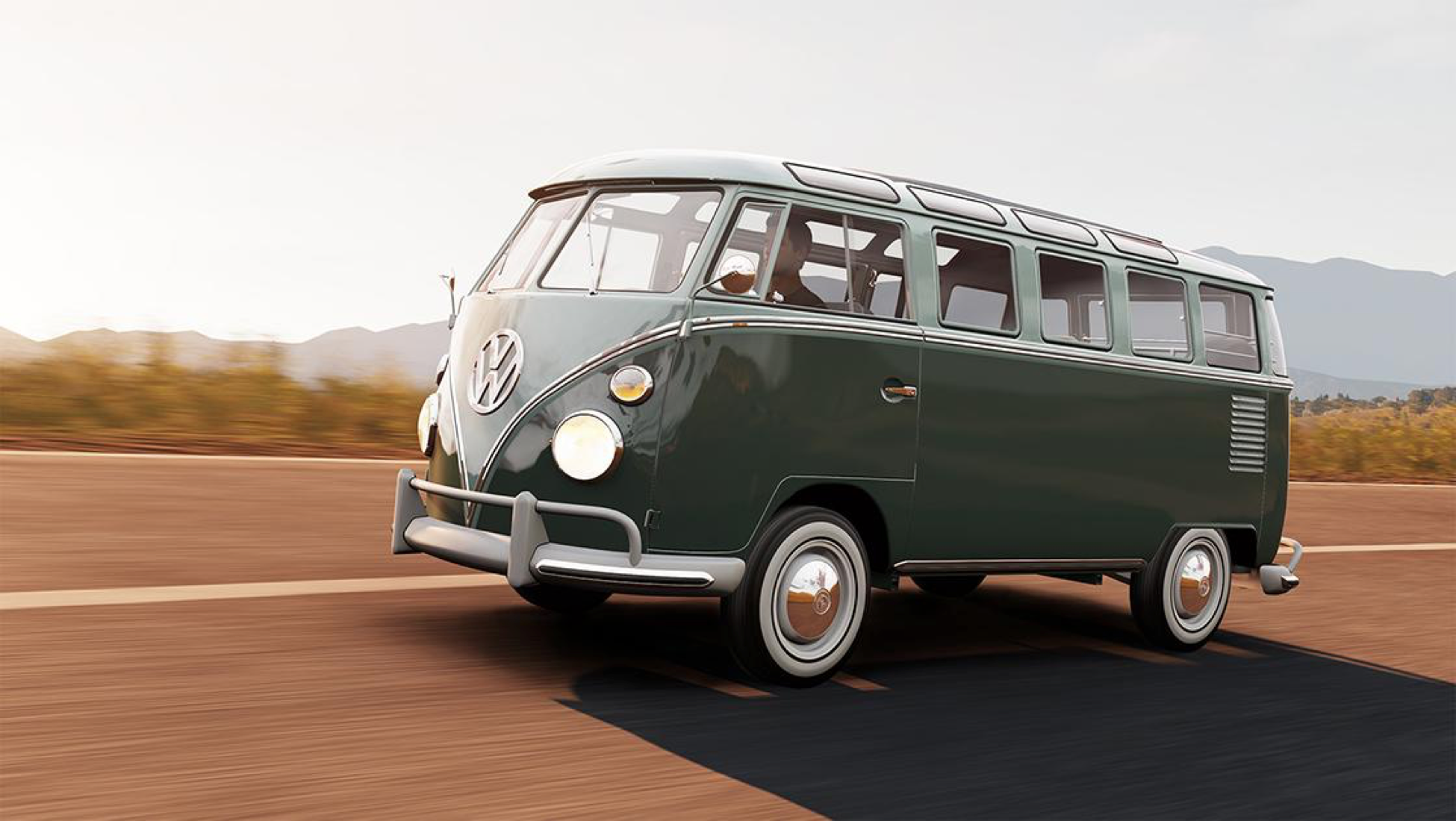 They're Phillips head screws, if you were curious
The weather system has drastically improved since FORZA MOTORSPORT 6. The cars in the game look the most fantastic when racing in the rain. Rather than just slapping on a screen grab of a cloudy skybox and racing seven laps in the pouring rain, the weather in FM7 is dynamic and can change drastically from lap to lap. The weather isn't just for show, either—meteorological disturbances of all flavors can change the handling of any vehicle, so even if you believe you have mastered a course, this random opening of the heavens will always keep you on your toes.
Not only does FM7 nail the look of the cars, but it's incredibly faithful in terms of sound design to boot. Gearheads will love the care put into the game's audio. The percussive pounding of pistons firing, the squeal of burning rubber, and the ever-present roar of engines creates a symphony of automotive acoustics. Playing with headphones or a decent speaker system will absolutely floor you.
Who says you can't have fun in the rain?
Looking pretty is not all that this game has to offer. Fans of the series will appreciate that FM7 compiles many of the most popular aspects from previous Forza titles, with some minor improvements, in one streamlined package. Driving cars really fast is still the main event, and from the moment you start, you have various game modes to pick from.
The single player campaign returns, this time spread out between various cups with the final end goal of winning the ForzaCup. There is a slightly more arcade-like feel than previous Forzas, but this is still a firmly simulation-based experience when compared to the Forza Horizon spinoffs. FM7 encourages you to enjoy the game at your own leisure, and with every event you take part in, you slowly crawl closer to the ForzaCup while still having plenty of nooks and crannies to explore and game to complete. The most entertaining and enjoyable events are the returning Showcase Events, which fans may remember from the previous Horizon titles. Most of the time these exist as a sort of palate cleanser to the many races you will undergo, offering the most unique and differentiated experiences, highlighting the diverse car models the game's roster has to offer and showcasing them in a fun and unique way—for example, car bowling in a limo or trying out a Gymkhana motorsport drag race.
I'd go outside if it looked this pretty all the time
Online multiplayer is back as well, and it's one of the nicer examples of communal gaming on the internet. Unlike so many popular shooters, I don't have a 10-year-old yelling in my ear about how he screwed my mom every other match. If tweens knew how to drive or cared as much about cars as I do, then I feel like the online atmosphere would be somewhat different. Thankfully, the mature and benign nature of car fandom acts as a natural screener against toxic elements of the gaming population.
Queuing for online matches is quick and intermissions between races are brief—but not too short, giving you enough time to take a nice break or peruse the various contents of the game as you sit in the lobby. Performance remains steady during gameplay as well. Even during rainy races or on courses with 24 players active at once, there's little-to-no lag or drops in frame rate.
The only time I did find myself waiting on the game was during single player sessions. The occasionally overlong loading screens can be frustrating, especially after finishing a race. If I wasn't happy with the result or just wanted to give it another go, I would spend what seemed like an eternity waiting for the game to refresh a course I had just been on.
If online matchmaking isn't your cup of tea, FM7 has you covered. Sitting in the same room playing split screen with a friend is still one of the best ways to experience multiplayer games. However, while trying this mode out with my roommate, some bugs seemed to pop out. No engine sounds were present during our races, and the GPS assist lines would pop in and out at random intervals. Hopefully these issues will be patched in the near future, but with the state of local multiplayer being what it is, I worry.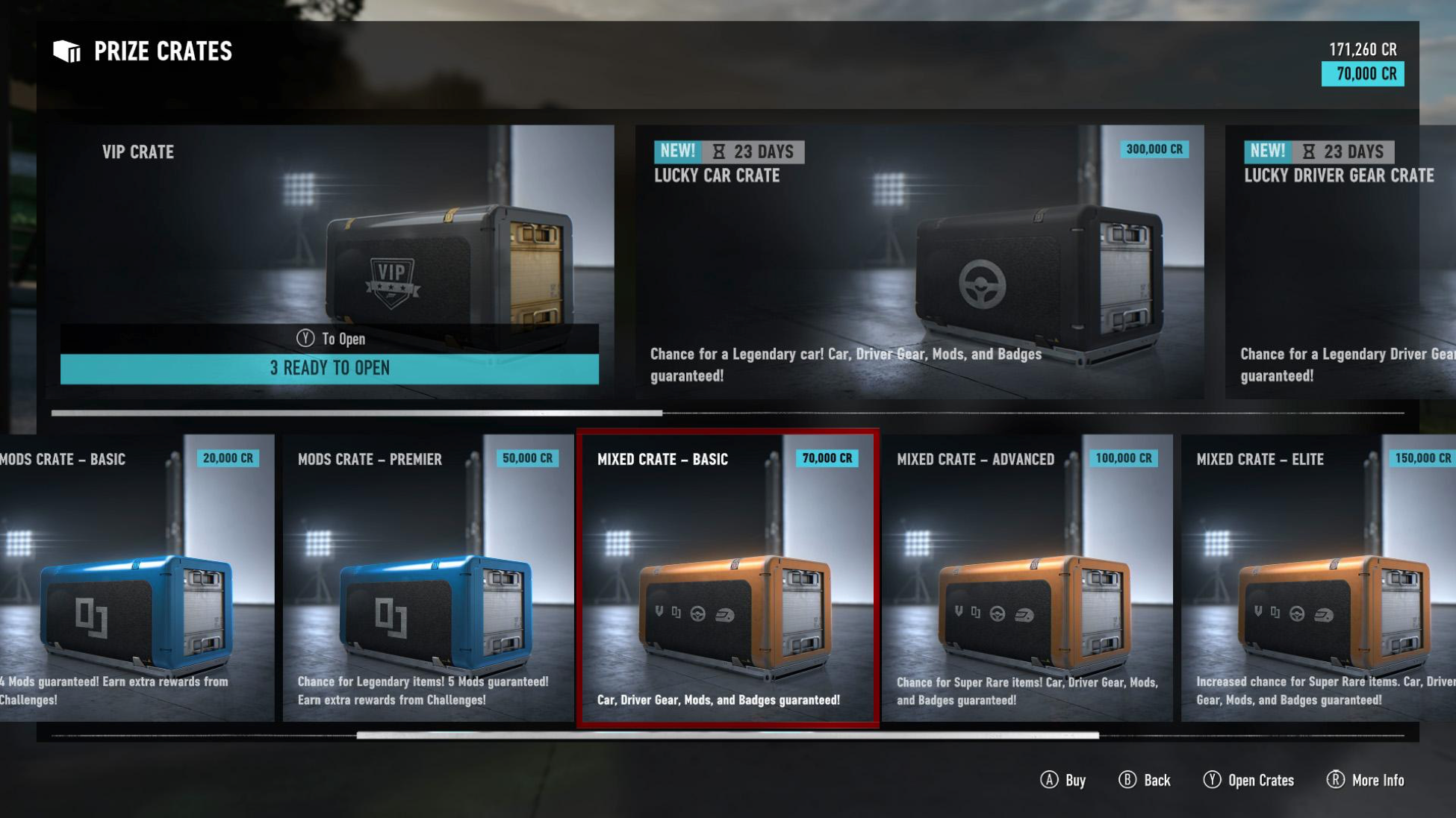 Love 'em or hate 'em, Prize Crates are here!
Last but not least, it's important to mention the new additions to downloadable content and future plans with microtransactions. FM7 introduces upgrades called Mods that can be selected before a multiplayer session and and have the ability to change a variety of aspects of the gaming experience. There are mods that alter the weather or time of day, but also mods that add extra side challenges to complete during a race or performance bonuses on your car.
Regardless of which mod is chosen, all of them reward the player some additional in-game credit reward after finishing the race. However, they are only good for a limited amount of uses, and in order to gain more, you will need to purchase Prize Crates. Prize Crates, similar to loot boxes in OVERWATCH, randomly reward the player with anything from extra in-game credits or cosmetic options for your driver to a variety of game-changing mods. And unless you want to grind for in-game credits, you are going to have to drop cold, hard cash in order to get these invaluable tools.
Fans of the series might have already noticed that most of the Mod abilities were previously all options that one could toggle during setup in earlier installments of the franchise. I'm bothered by this on principle, but in practice, the additional extra grind to purchase Prize Crates with in-game credit actually makes me feel as if I have another excuse to race more, which isn't necessarily a bad thing considering how damn good FM7 plays.
Despite minor bugs and my complicated feelings towards its future microtransaction plans, FORZA MOTORSPORT 7 is still a fantastic game and by far the best game in the Forza franchise. Not so much an innovation as much as a compilation of the greatest aspects of the series, FM7 polishes its legacy while still throwing in a few new tricks of its own. This is a must-buy entry for car geeks everywhere, and is all-in-all a great game if you just want to burn rubber.
Verdict: Recommend
Reviewed on Xbox One, also available on PC