Five SoundCloud/Bandcamp Electronic Projects You Should Check Out
It's no doubt that Airospace's magnificent new album, ALL DREAMS END, has reinvigorated my interest in online music platforms. Two websites that I have particularly neglected in recent years are SoundCloud and Bandcamp. Primarily based on bedroom projects, the bulk of both sites' electronic scene is filled with wannabes lacking inspiration, probably due to the success of S A D B O Y S and artists like Corbin "Spooky Black" Smidzik. I used to put loads of my own music onto SoundCloud and use websites like My Music Viral to try and get some SoundCloud plays, it worked really well for me and people began to notice my music. I should probably stop neglecting it and start making music again!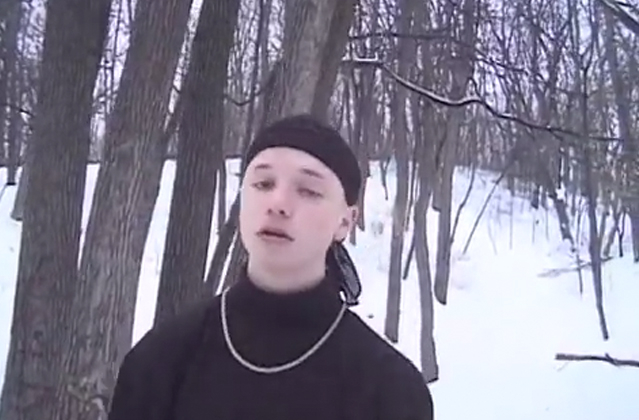 Presented here without comment
But once in a blue moon, some talent shines through the garbage. The artists presented here have shown exceptional talent and are worth more than a few listens (and of course, like many artists creating music in this way, their best tracks are almost always collaborations).
Cavalier
Hailing from Long Beach, Cavalier labels his beats as trap, but much of his work isn't what you would expect from the over-saturated genre. While many other post-internet projects fart out cookie cutter trap beats, Cavalier takes brighter and happier sounds to make songs that are ultimately much more punchy and fun. It would be very difficult to flow cohesively to the beats Cavalier produces, but there's practically no need for vocals, as the mixing done on nearly all of the tracks easily stands on its own. This is most evident on Cavalier's collaboration with future bass artist Padillion (also a name to look out for) on the track "Majors". The synergy between the two is practically flawless.
Froyo Ma
Producing some of the grooviest beats rivaling that of greats like Ohbliv, Froyo Ma entices even with the mere seven tracks to his name. He doesn't shy away from producing weird yet calming material and proves that SoundCloud is far from creatively bankrupt. Froyo Ma will do everything from sampling Spongebob, incorporating manipulated guitar chords, and even show off some vocal talent of his own. With a unique sense of humor present in joke song tags and disturbingly interesting art, Froyo Ma is a name everyone should start getting familiar with.
Scott Xylo
Leicester glitch hop artist Scott Xylo coats himself in a nostalgic, video game-friendly aesthetic (paying respects to Scott Pilgrim accordingly), but don't let that fool you. 8-bit synths are present, but always complimented with Xylo's trippy brand of chillstep, which impresses to the very end. It's a challenge for anyone to incorporate hints of soul with power-up sound effects going on, but Xylo absolutely nails it. Bass lines soothe, while waves of unique beats emerge from the usually soulless UK underground. Xylo claims his favorite artist is Madlib, and he wears that influence on his sleeve. A fairly new track, "My Nights//Days" featuring London singer/songwriter Morgan Munroe is especially sweet.
Drew the Architect
Probably the most talented of his colleagues in TeamSESH, Drew is primarily responsible for the atmospheric sound Bone's musical collective is known for. While Drip-133 and Smitty the BG show tons of promise, they ultimately bathe themselves too much into established aesthetics, and try too hard in creating a predictable brand of Vaportrap. Drew sees past this, and leans more on the ambient and evocative. Many of Drew the Architect's soundscapes are eerie and haunting, but slide into catchy and fun rhythms, fashioning a perfect marriage between dark and chill. YÉINYDD is a wondrous gem suitable for both professional and laid back get togethers.
Fibzy
Of all places that could produce a fountain of mindboggling hip hop beats, Norway was the last I would have picked. Fibzy's eclectic style is known to nab samples of everything from sophisticated classical to Asian folk, and transform them into insane instrumentals begging to be rapped to. He's become somewhat of a name in Europe, attaching himself to a number of mostly British MCs who are delighted to rhyme (sometimes to the sounds they grew up with). Of all his works, Fibzy's tracks with Virginia rapper SILENTMIND are phenomenal.