The Five Most Important Movie Podcasts If You Want to Work in the Motion Pictures
Back by popular demand, Carter Moon returns to dish you the scoop on podcasts you should check out.
So you want to see your name on the silver screen, do you? You think you've got the chutzpah to hustle the talkies to the people? Maybe you do, but chances are you don't know shit about the nitty-gritty, nuts and bolts, meat and potatoes business of making the movie magic dance across all the multiplexes, cineplexes, and Netflixes. Here's a list to at least make you sound a whole lot more knowledgeable about movies next time you find yourself having to sound like you have any idea what a film is. Hopefully they'll also entertain you as you grind through traffic to sit in a cubicle in Santa Monica and lie to yourself that it's all leading to a chance at the big time. God, let's hope it is.
#5 MODERN CINEMATOGRAPHER
This is a brand spanking new podcast. Its first episode aired last week, but it's already drawing a decent amount of buzz. If you're familiar with the Scriptnotes podcast (discussed later in this list if you're not), this aims to be the cinematography equivalent. The first episode is a fairly pragmatic breakdown of what working as a Director of Photography actually looks like in today's digital age, followed by a conversation with cinematographer Christian Berger. Judging from that episode, it seems like a great podcast for people who are just beginning to develop an interest in cinematography, as well as for people who don't generally focus on cinematography but would like an overview of how DPs think about the industry.
Recommended Episodes: The "pilot." Stay tuned for more.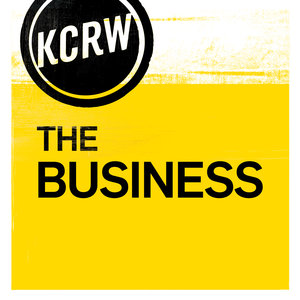 #4 KCRW'S THE BUSINESS
Hosted by Kim Masters, the Editor-at-Large for the Hollywood Reporter, this is an essential podcast for aspiring filmmakers for a couple of reasons. Kim Masters is one of those people who seems to just bathe in a secret sea of insider knowledge about who is making deals with whom all across the City of Angels, so for anyone looking to have a little better understanding of where the business is at and where it is going, this is required listening. Discerning the tea leaves of information strewn across the trades can be exhausting, so having a distilled synthesis of the most vital news of the week is an enormous help in keeping all the ins-and-outs of the business straight. Masters also sits down every week with a filmmaker who currently has a film in theaters or on television, and her discussions always tend towards the practical "how did this get made, what had to be changed to meet budget constraints" side of things, something any aspiring filmmaker can't hear enough of.
Recommended Episodes: Because THE BUSINESS is mostly a weekly update podcast, it's generally best to listen to the most recent episodes. However, a few weeks ago Masters had director Tom McCarthy on for an illuminating discussion of SPOTLIGHT, certainly worth a listen.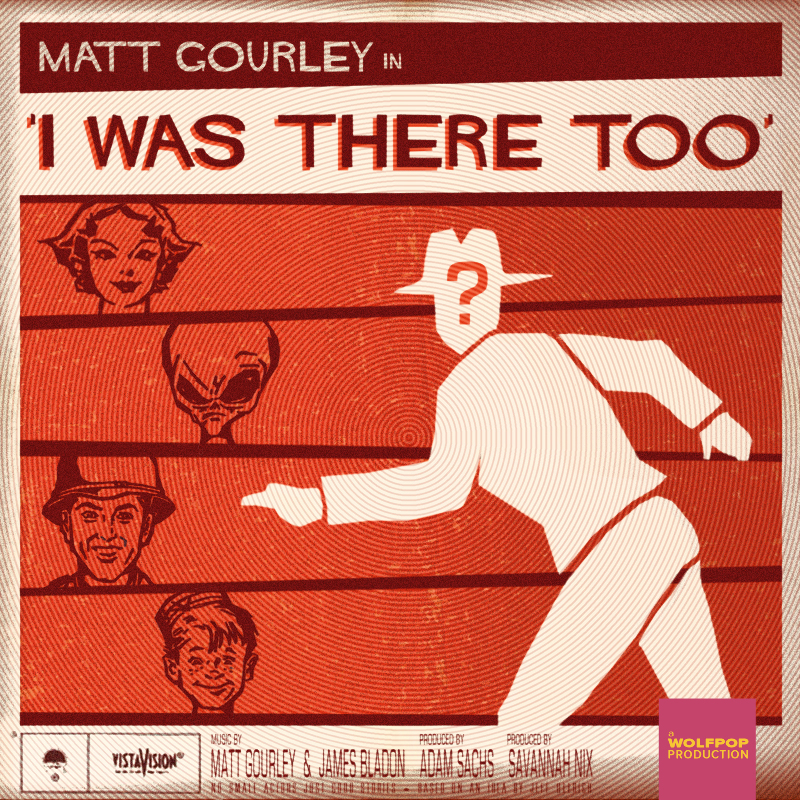 #3 I WAS THERE TOO
This is by far the lightest and most outright fun podcast on this list. Host Matt Gourley is nothing short of a delight to listen to; the best kind of film geek there is. Gourley sits down with a different actor every week who may not have starred in one of the most influential films of all time, but appeared in one all the same. He's sat down with Paul F. Tompkins to discuss his experiences in THERE WILL BE BLOOD, Stephen Tobolowsky to discuss GROUNDHOG DAY, Derek Mears to talk about FRIDAY THE 13TH, and many more. What really makes it so special is how much loving research Gourley puts into every interview. His need to hear everything from his guests is ever-endearing, and his love of cinema radiates from him in every episode. If nothing else, I WAS THERE TOO should remind you just how fun it is to be a fan of films and filmmaking, and to keep you excited about the process of making them.
Recommended Episodes: The Stephen Tobolowsky/GROUNDHOG DAY episode is excellent. To get to hear a working actor reflect on a peculiar yet rewarding career just outside the spotlight is a treat.
#2 SCRIPTNOTES WITH JOHN AUGUST AND CRAIG MAZIN
As a screenwriting major, I'd be remiss to exclude this podcast. It's vital for anyone who wants to learn about writing in modern day Hollywood. Whether they're breaking down pages in WHIPLASH beat by beat or railing against idiotic studio notes, John August and Craig Mazin have a great rapport and boundless knowledge of story structure and character. While the podcast can tend to repeat itself due to new screenwriters regularly bombarding the hosts for advice, it's now 200 episodes strong and growing, with no sign of letting up. It's always a well put together and brisk show, and it creates a real conversation platform for screenwriters at large, something we probably wouldn't otherwise have as we burrow deeper into our writing hovels.
Recommended Episodes: "Only Haters Hate Rom-Coms," "The Batman in the High Castle"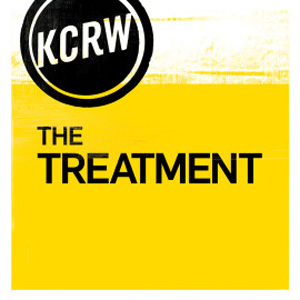 #1 KCRW'S THE TREATMENT
Host Elvis Mitchell is the hero film culture and film criticism both need and deserves. Well-read, equally well-spoken, and pretentious only when the conversation warrants it, Mitchell is the kind of critic everyone should appreciate. THE TREATMENT is an always engaging discussion with modern directors, writers, actors, and more that's as insightful as it is thought provoking. In just about every single episode, there comes a moment where the guest is clearly overjoyed that Mitchell has asked them exactly the kind of question they've always hoped someone would ask about their work. An astute and gracious interviewer, Mitchell is amazing at getting right to the heart of what makes any work special and worth discussing. He'll probe into an artist's personal psyche just enough to tease out an unpredictable response, then switch gears to talking about any number of influences lurking just beneath the surface of any given film. If there were more shows like THE TREATMENT, we'd all be better off for it, and we'd have more interesting things to say over coffee.
Recommended Episodes: Mitchell recently interviewed Cary Fukunaga about BEASTS OF NO NATION and spoke to Sarah Silverman about I SMILE BACK. If you're willing to dig through the archives, Mitchell's interview with LARS AND THE REAL GIRL screenwriter Nancy Oliver is nothing short of stunning.