CTRL by SZA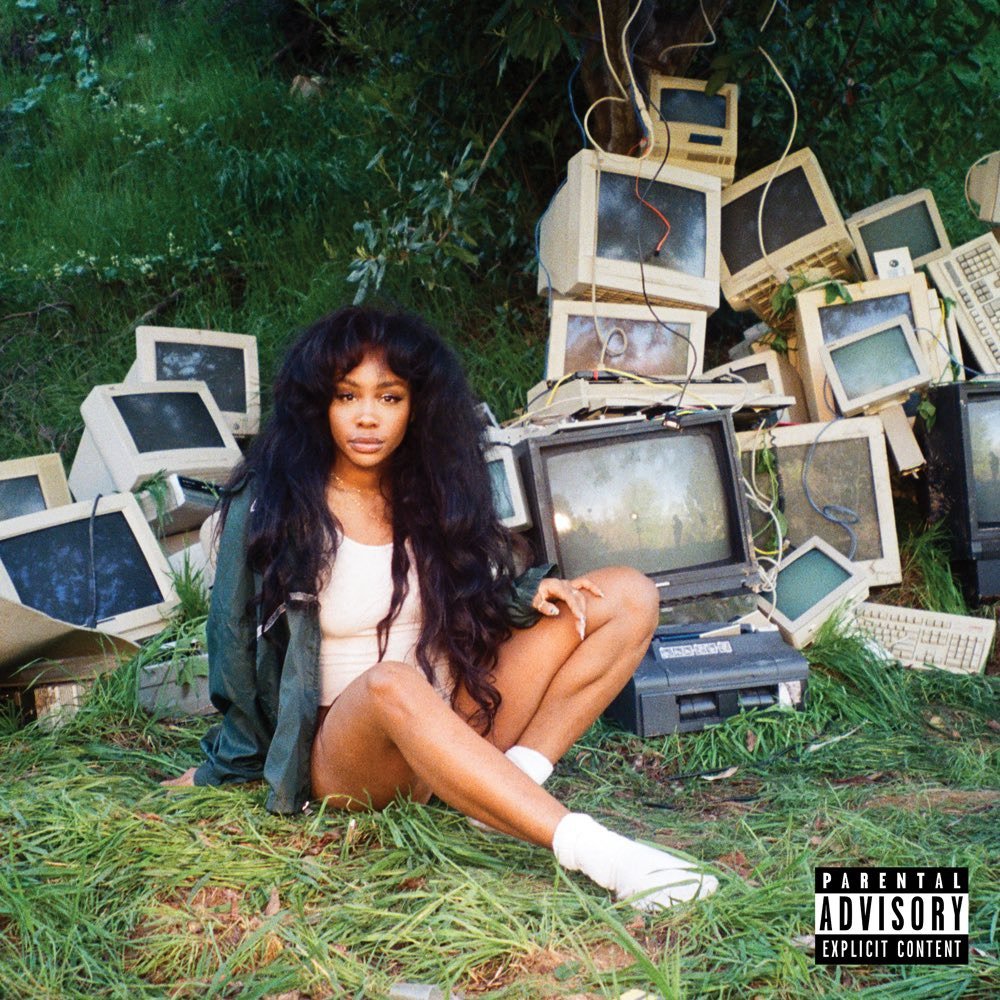 Genre: Alternative R&B
Favorite Tracks: "Doves in the Wind (featuring Kendrick Lamar)," "Drew Barrymore," "The Weekend"
The SoundCloud age needs a hero. The SoundCloud age needs a singer with true soul. The SoundCloud age needs its Erykah Badu. Following the release of her debut album, Z, New Jersey-based bedroom R&B artist SZA was poised to be the internet's most authentic soulquarian. Equipped with nostalgic but cutting edge production, piercingly dramatic yet incredibly authentic lyrics, and features from some of the hottest rappers in the game, including Kendrick Lamar and Isaiah Rashad, SZA took off in the PBR&B niche with an album that was completely at home in its musical trend without any overarching trendiness. On her sophomore release CTRL, SZA ditches the nocturnal smoothness in favor of diurnal pop appeal that is more accessible, but less true to SZA's initial influences.
That is not to say that CTRL is a bad followup. On the contrary, it is arguably the most solid pop album of 2017 so far. The album's second single, "Drew Barrymore," blends guitars reminiscent of the gentler moments of Frank Ocean's BLONDE with patois party songwriting that would be happily at home on a Kehlani single. The album's lyrics are simpler than those on Z, which perfectly captured the inner workings of the mind of a heartbroken artist. Where Z was an album about loss and nostalgia, CTRL is an album about success and happiness. While its predecessor soundtracked many a late night in a lonely winter, CTRL bobs its way happily through summer parties.
The production on CTRL is significantly more organic than anything SZA has released before. Though tight drum machines and glistening synths dominated her early releases, CTRL could not be further from the chic electronic "glitter trap" movement that SZA spearheaded four years ago. On her sophomore album, organic drum samples and booming guitars would be more at home in Rihanna's music than Kilo Kish's. The track "Love Galore" boasts a Travis Scott feature and a propulsive hip hop beat that would fit in nicely on an FM hip hop mix. Though there is significantly more pop appeal on CTRL, it doesn't feel like SZA sold out. Instead, she found a new and even more marketable sound that can easily gain more mainstream attention while still retaining its integrity. "The Weekend" is backed by steamy R&B synths that would sound comfortable on a track by none other than The Weeknd. Overall the production is wildly different, but helps SZA break out of the bedroom studio where she started and allows more room for play outside of the isolated bedrooms in which she found her fanbase.
The instrumentation on CTRL is major and upbeat, a huge departure from Z's XXYYXX-sampling melancholia. On her debut, SZA sounded like a tropically-tinged FKA twigs. Now SZA sounds more like an up-and-coming heir to Beyonce's throne. Both of these sounds have their strengths. The former provided a more thought provoking and solitary experience, while the latter begs to be played in a convertible with the top down on a perfect summer day. The track "Prom" nods along, perfectly backed by a four-on-the-floor rock beat and accessible, glitchy falsetto vocal chops. CTRL is a sunny counterpart to Z, and though it lacks the piercingly personal experience that SZA's debut provided, this is not necessarily a downfall.
SZA's progression as an artist is incredibly similar to that of fellow R&B titan Frank Ocean. Where CHANNEL ORANGE soundtracked post-breakup solitude, his long awaited follow-up, BLONDE, was a well-developed attempt to stray away from the despondency in Frank's early appeal. Though many diehard fans may be let down by both Frank and SZA's progression, there is little room for complaint, as both artists did so tastefully, while continuing to be true to themselves as artists in the process. CTRL doesn't have a "Warm Winds," but it has "Doves in the Wind." It holds courage and confidence, traits that SZA did not have on her debut. Following a deeply personal debut, watching SZA's growth into a more self-assured woman is uplifting and powerful.
Upon initial listen, SZA fans may be let down by the relatively drastic change in sound, but upon further inspection, CTRL holds a lot of merit. Though it may not create the bittersweet memories that Z did for many of my peers and I, it has the ability to fit into life's happier moments, making it a welcome summer 2017 release. Grab those headphones, fill your thermos with some lemonade, and let CTRL soundtrack a sunny walk around the neighborhood—it does the job nicely.
Verdict:Recommend