Crossfader's Week of Horror: Filipino Horror Films
Just like how Cady from MEAN GIRLS likes math because it's the same in every language, I enjoy watching scary movies because of fear's universality (and mutability). While the creepy-crawly paranoia that comes from watching a good horror flick is something most anybody can relate to, what's interesting is how differently fear manifests itself in the films that come from varying cultures. The customs and traditions that form different cultures shape what a certain society will value, and also what they fear. The superstitious and deeply religious nature of Filipino society embeds the horror films in Filipino cinema with a strange likeness for things in the supernatural world. Whether it's through cursed religious items or monsters hiding in Balete trees, it's clear that the occult has a stronghold in Filipino horror. If you love campy horror films, psychological thrillers, and supernatural spooks, here are a few of my favorite supernatural horror movies from my home country you'll love just as much as I do.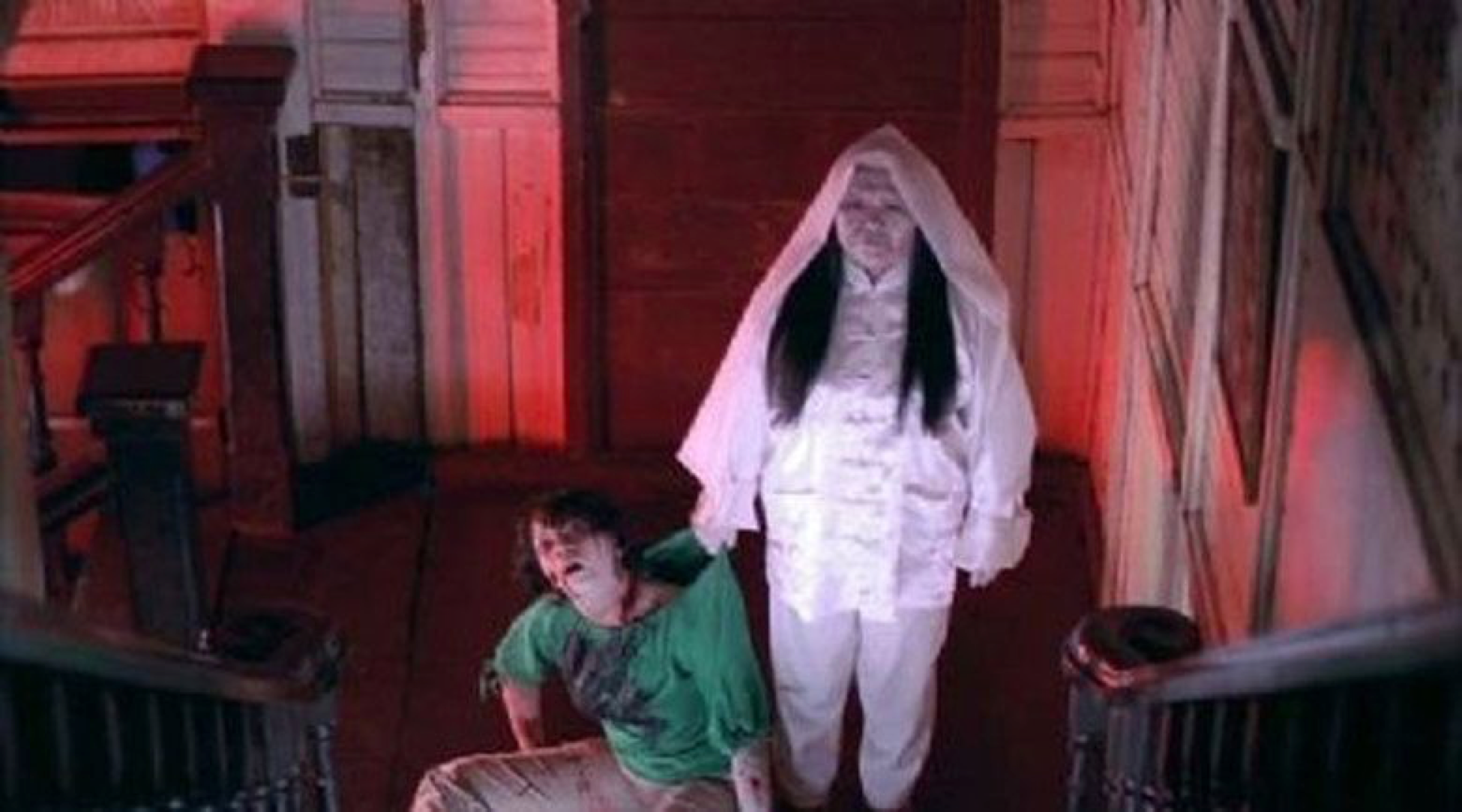 FENG SHUI
Director: Chito S. Roño
Year: 2004
Superstition runs through Filipino culture like water in a stream. These beliefs evince themselves through various items that many Filipinos cherish and worship. Most notably, Bagua mirrors—pictured in the poster above—are said to bring good luck and expel bad spirits. Though unfortunately for Joy Ramirez (Kris Aquino), the Bagua she finds is cursed. The mirror initially seems to spark a series of fortunate events for her—she gets the promotion she's been seeking and wins a grand prize. Though she soon realizes that behind the façade of luck lies a gruesome curse that leads those who look into the mirror to meet horrible deaths all somehow related to their Chinese Zodiac. FENG SHUI was the very first Filipino horror film I watched that I actually liked, and it opened my eyes to all the potential this genre has in Filipino culture. The colors used are amazing, reminiscent of Dario Argento's 1977 horror film SUSPIRIA. While at times very dramatic, this film does boast a surprising amount of good scares and creepy childish lullabies that are sure to be a welcome introduction into the world of Filipino horror films.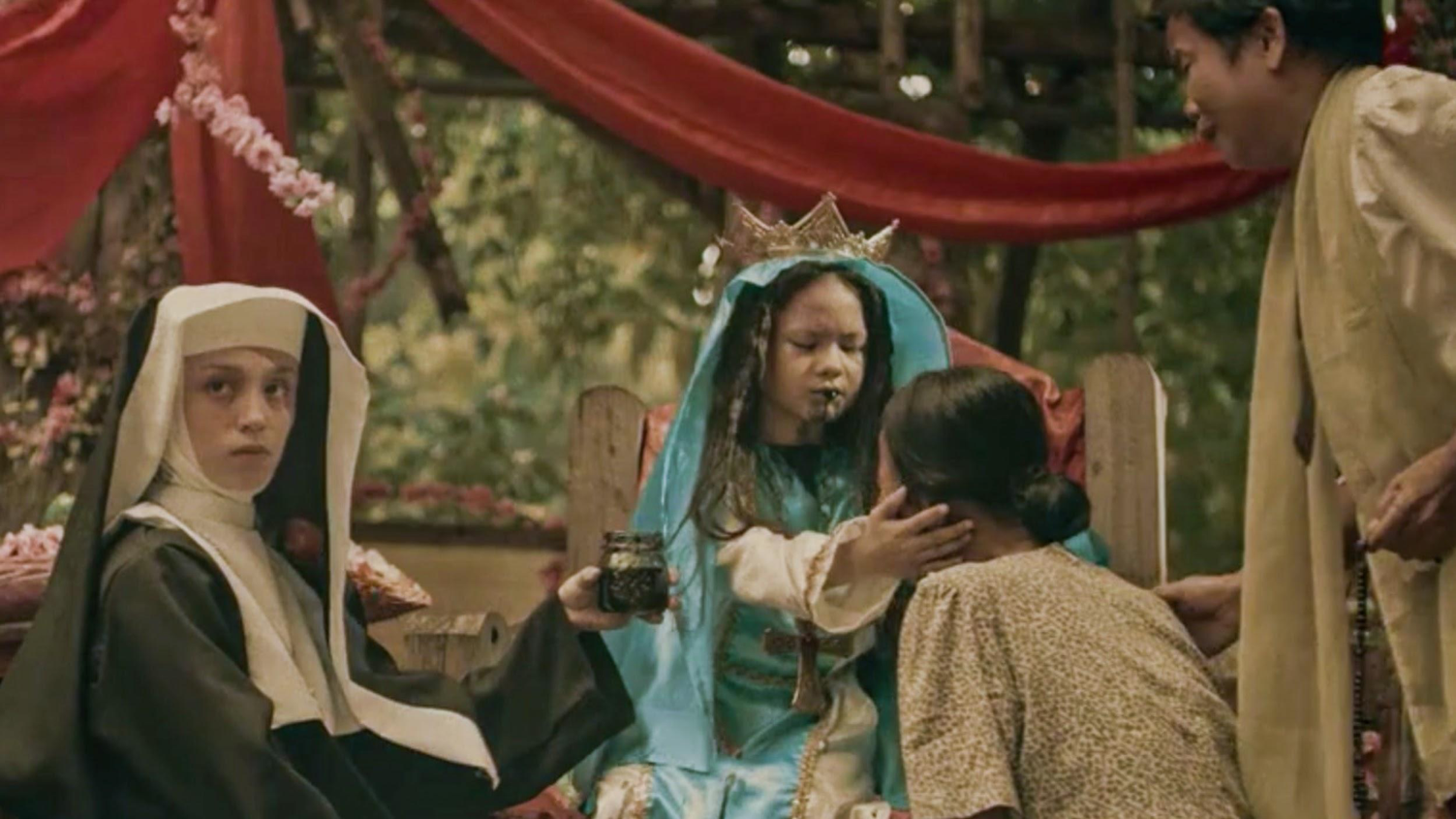 SEKLUSYON
Director: Erik Matti
Year: 2016
Like superstition, religion is also deeply threaded into Filipino culture—so it's no surprise that many films revolve around it. SEKLUSYON follows several aspiring priests as they attempt to complete an old ritual of isolating oneself for a week before the completion of one's training, meant as a way to shield deacons from the clutches of evil—for it is in those last seven days when the devil has the most influence on vulnerable minds. While in seclusion from the rest of the world, a young child named Anghela, ostensibly a miracle faith healer, and a quiet young nun appear. The nightmares that haunt these priests-to-be and the mysteries surrounding Anghela's true nature propel this film into the darkest recesses of Catholicism, delivering a harsh criticism of blind fanaticism.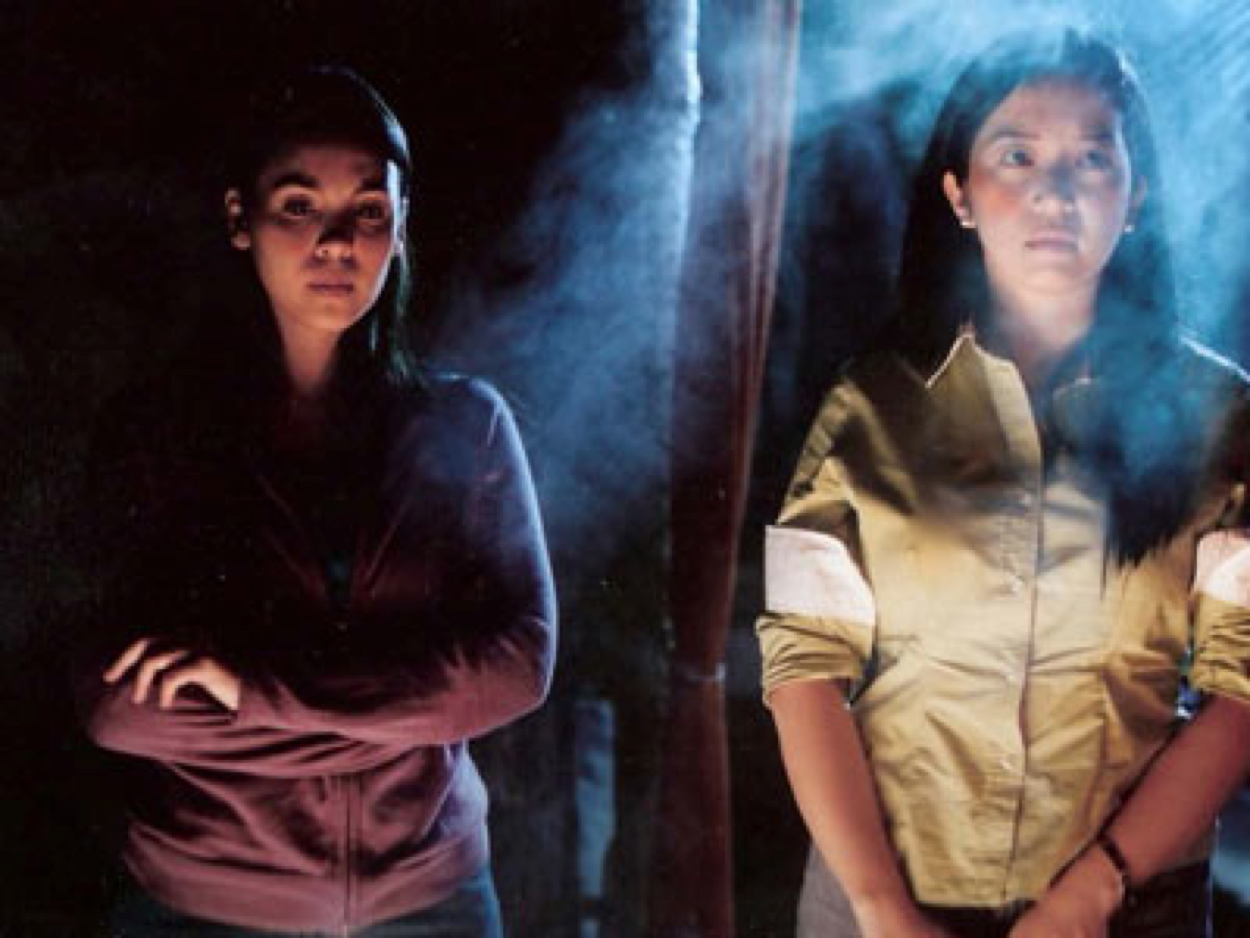 SUKOB
Director: Chito S. Roño
Year: 2006
Filipinos have superstitions for everything: don't sit at the head of the table (Kabisera) or else you won't get married; if you drop a spoon or fork while eating, you'll soon have a female or male visitor; if you bite your tongue or cheek, someone is thinking about you. Many of them are pretty wacky, while some do creep the hell out of me. Many superstitions revolve around marriage, with a few being that someone should not get married the same year as an immediate relative's death or marriage, and that siblings should not get married in the same year. SUKOB, Roño's horror follow-up to the first movie on this list, tells the story of a young woman named Sandy (Kris Aquino) who does just that. Told in a parallel story that also follows another woman named Diana (Claudine Barretto) who experiences similar horrors, this film chronicles the lives of two couples who try to evade the consequences of going against superstition.
PATAYIN MO SA SINDAK SI BARBARA 
Director: Celso Ad. Castillo
Year: 1974
The supernatural also takes form in the ghosts that continue to haunt and terrorize the living, often times their own loved ones they are jealous of. Like most cultures, the value of family is very important in Filipino society—but what happens when these values are skewed in the most gruesome ways imaginable? Barbara (Susan Roces) loves her younger sister Ruth (Rosanna Ortiz) with all her heart and will do anything for her—even give up her engagement to Fritz (Dante Rivero), whom Ruth secretly loves. Barbara leaves the two of them to get married, and isolates herself in the U.S. to move on. A few years later, she learns that Ruth has committed suicide due to her suspicions of an affair between Fritz and Barbara. However, what Barbara doesn't know is that Ruth's spirit inhabits a doll her only daughter owns, with the intention to harm all those who have hurt her. PATAYIN MO SA SINDAK SI BARBARA (Kill Barbara in Shock) is a terrifying journey into the horrors of jealousy and its power over those who just want to be loved.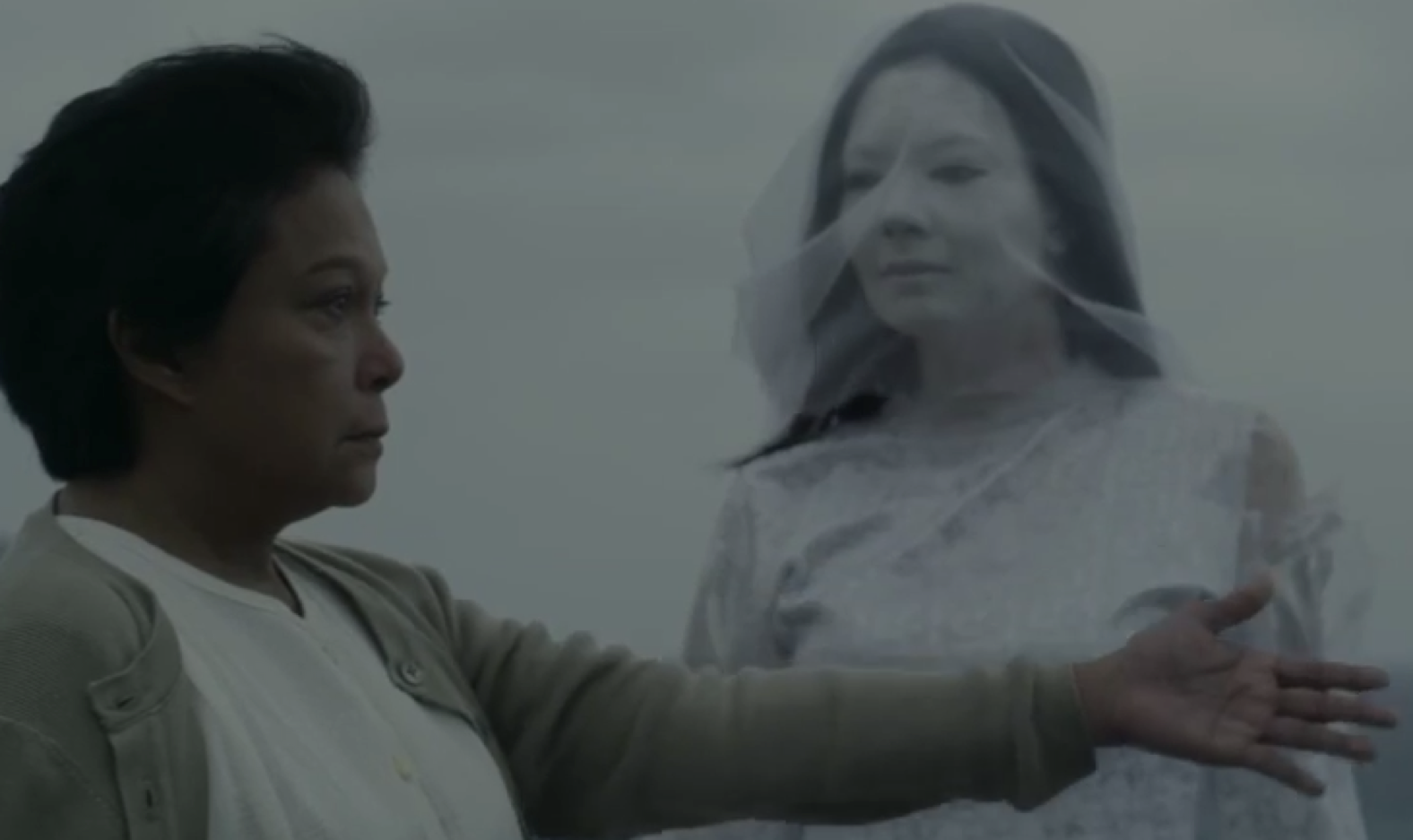 DEMENTIA
Director: Percival M. Intalan
Year: 2014
As family values are of utmost importance in Filipino culture, the trials and tribulations of a relative often become one's own. In DEMENTIA, Rachel (Jasmine Curtis-Smith) leaves for the countryside with her aunt Mara (Nora Aunor) in the hope that the seclusion will help heal Mara's dementia. What Rachel finds instead is an onslaught of nightmares that only the mind of her slowly deteriorating aunt can comprehend. Mara can see things no one else can, and the line between the past and the present murkily disappears into a frightful chronicling of the terrors of dementia. Nora Aunor, a Filipino superstar and champion on screen, gives a terrific and terrifying performance as the vulnerable and degenerating Mara. DEMENTIA takes the horrors of the titular mental disease and puts a supernatural spin on the things we forget—and how they come back to haunt us.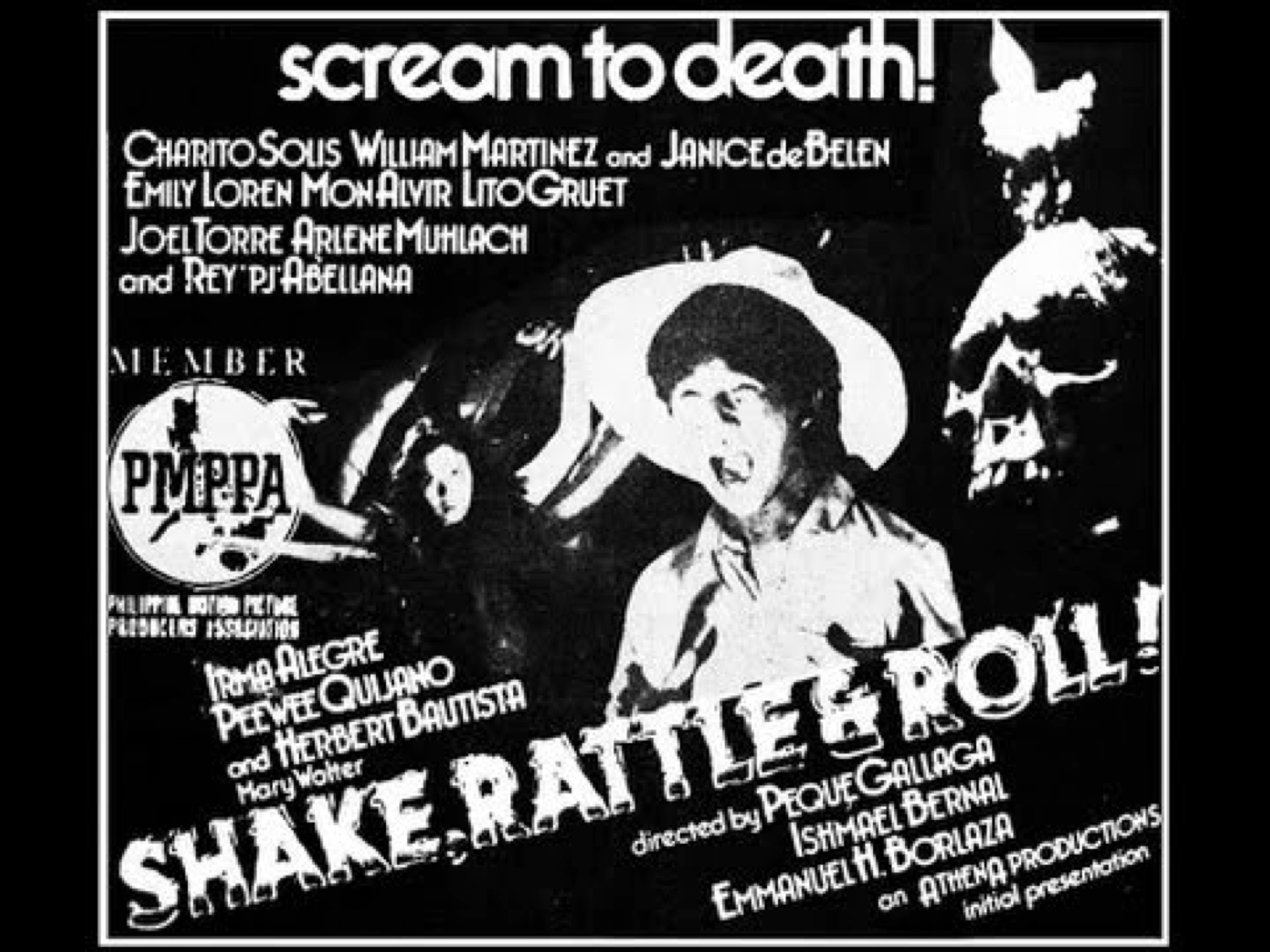 SHAKE, RATTLE & ROLL
Director: Various
Year: 1984
No list of Filipino horror films would be complete without SHAKE, RATTLE & ROLL (or any of its 15 succeeding installments). This film is different from others in this list in that it is an anthology horror film—in all other aspects, these three shorts are just as scary, spooky, and supernatural as all the others. In "Baso" (Glass), three friends play spirit of the glass (sort of a Filipino Ouija variation, if you will) in an abandoned house—obviously, this does not go well for them, and they are haunted by the ghost that escapes. Another short, "Pridyider," (Refrigerator) depicts the terrorization of a family by a haunted refrigerator. Last, but not least, "Manananggal" (a monster in Filipino folklore) follows a teen on a mission to defeat the vampire-like, man-eating creature that flies detached from the lower half off its body at night. These shorts marked the beginning of the largest film franchise in Filipino cinema, and spawned my love for campy, terrifying horror stories.