Crossfader's Super Spooky Listicles: Halloween Television Episodes
Halloween comes but once a year, but through the power of servers somewhere in the Midwest and modern telecommunications infrastructure, every day can be Halloween. All it takes is loading up your favorite Halloween special and turning off your brain. Today, we at Crossfader make that experience even simpler. The top five Halloween television specials. They're spoopy and, best of all, only thirty minutes long.
BOB'S BURGERS 3.02: "Full Bars"
"Full Bars" has it all: guinea pig murder mystery, full-sized candy bars, and five of the most humorous Halloween costumes to grace TV land. While the murder mystery B-plot doesn't really end up doing anything too exciting (though spending more time with Teddy is great) the A-plot focused on Louise, Gene, and Tina has character development and laughs, centered around a gang of teenagers and urine filled balloons. "Full Bars" is everything great about BOB'S BURGERS, but just happens to be focused through the lens of Halloween.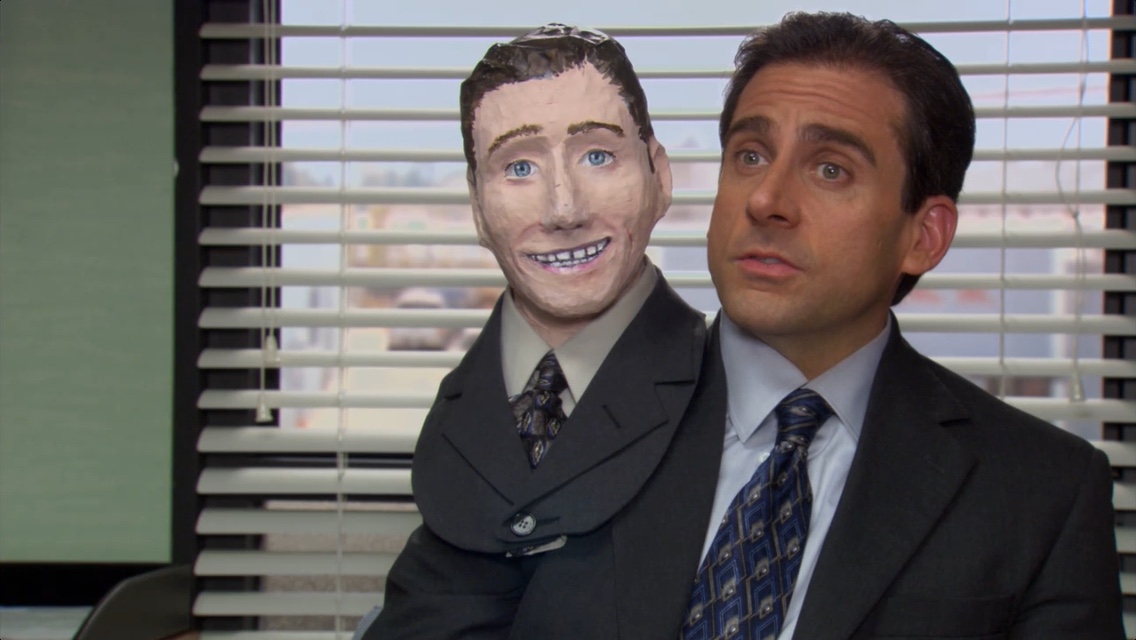 THE OFFICE 2.05: "Halloween"
"Halloween" carries all the classic elements of an episode of THE OFFICE. A sad Michael Scott arc in which his inherently naive and happy-go-lucky character is faced with a very adult decision, a B-plot in which Pam and Jim toy with Dwight and in the process come closer to admitting their love for each other, and an ending that is the perfect example of the bittersweet humor that would become THE OFFICE's specialty. Best of all, the episode has next to nothing to do with Halloween. Something that often makes the best Halloween episodes. And the icing on the cake? The episode is directed by Paul Feig (BRIDESMAIDS).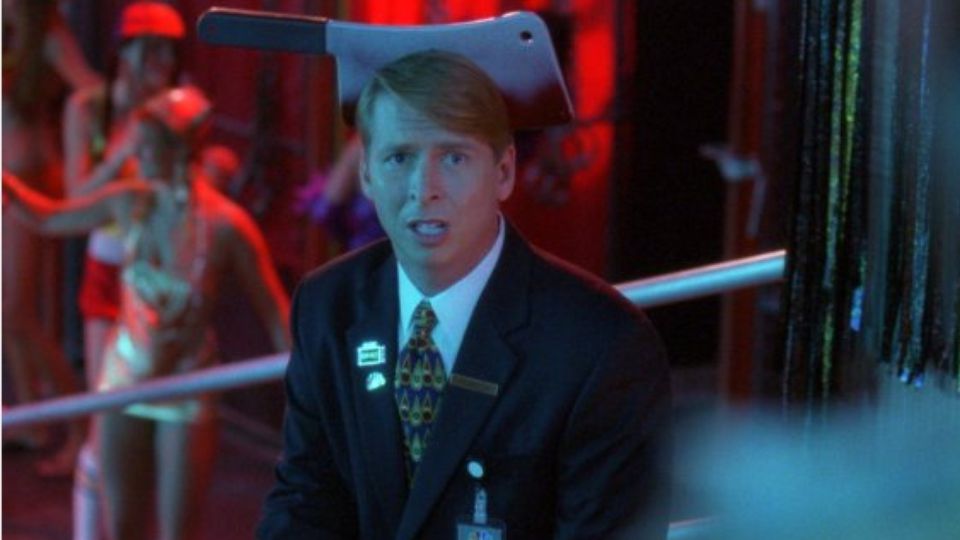 30 ROCK 4.03: "Stone Mountain"
Another example of an episode whose plot just barely connects to Halloween, but still captures the creepiness found in lots of horror films. "Stone Mountain"'s A-plot has Liz and Jack traveling to Kenneth's hometown to find some new talent with very weird results, while its B-plot focuses on the "Rule of Threes", with Tracy and Jenna avoiding being the third to go. Separately these storylines could fit into any 30 ROCK episode, but together they are a perfect dose of 30 ROCK weirdness that for the first time explores the mysterious background of Kenneth the Page (something that becomes incredibly important by the end of the series).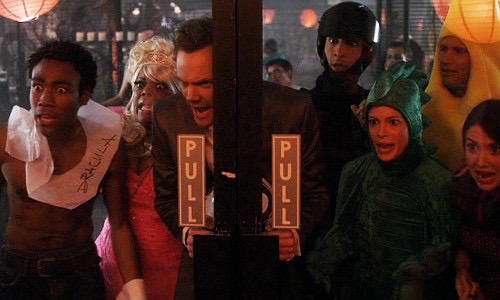 COMMUNITY 2.06: "Epidemiology"
This is one of the episodes that helped cement COMMUNITY as one of the foremost satirists and scholars of popular culture. A send-up of all kinds of zombie movies, "Epidemiology" tackles horror in a way that only COMMUNITY could. The episode begins with rotten taco meat from an army surplus store and ends with all of Greendale getting their memories erased. It's weird, it's funny, and it has a touching B-plot that deals with Abed and Troy's relationship. Dean Pelton dressed as Lady Gaga is not an image one quickly forgets.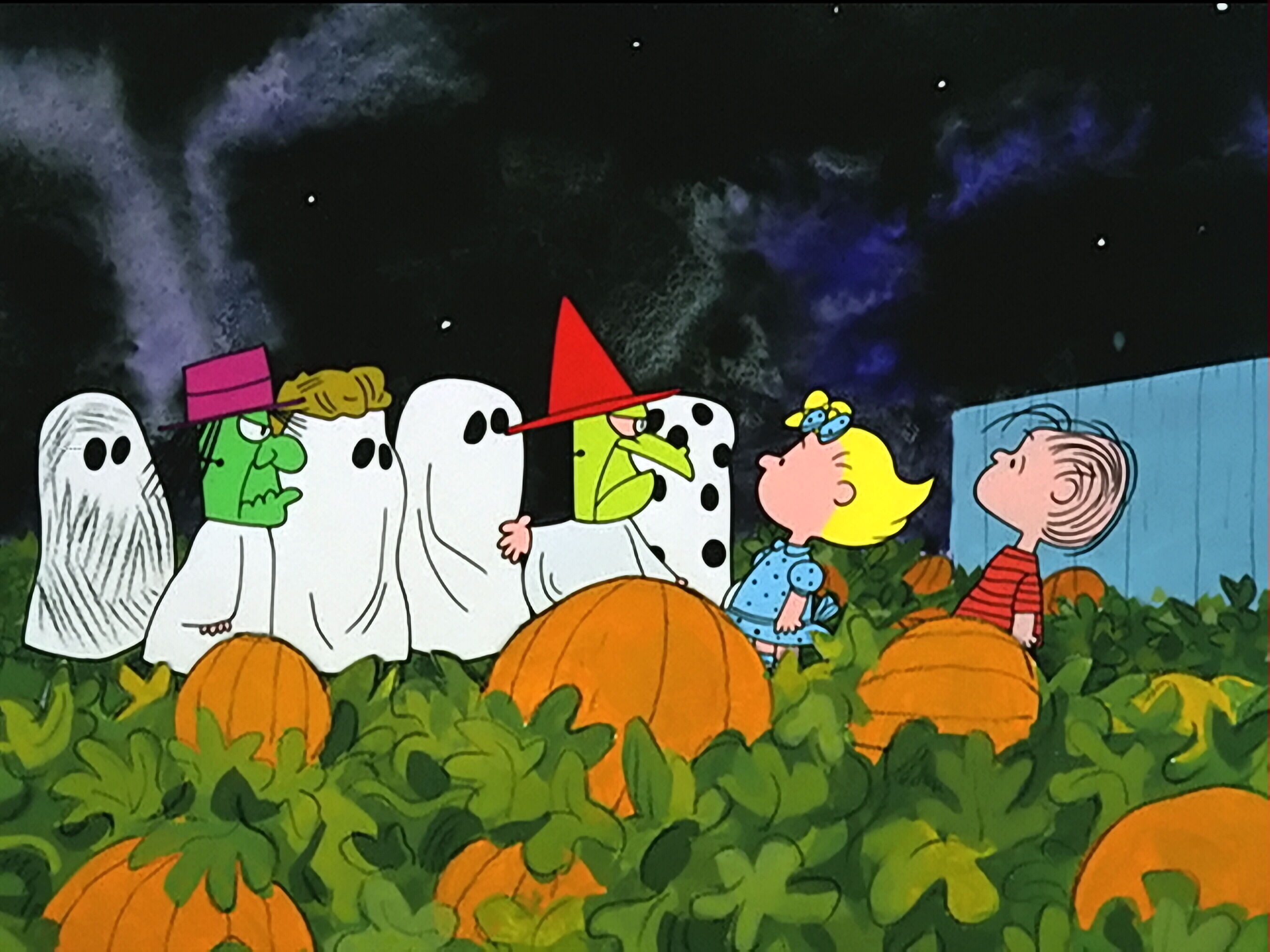 THE PEANUTS: "It's the Great Pumpkin, Charlie Brown"
This is technically a cheat because for all intents and purposes, "The Great Pumpkin" is a movie, but it fits in a television time slot and is considered a "television special", so I'm putting it in. "The Great Pumpkin" is an American classic and introduced many elements of the Peanuts canon (Snoopy's alter-ego the Red Baron being the prime example), but also exists as a strange fusion of a Christmas and Halloween story. While the plot focuses on a Halloween party, it ultimately boils down thematically to how we pin our hopes and dreams on things that could never happen. Linus spends much of the film obsessed with the Great Pumpkin and waits in the cold at the local pumpkin patch expecting him to arrive. All he gets is Snoopy scaring him. It's remarkably similar to a normal Christmas story involving a child waiting for Santa Claus. The Peanuts have always achieved their humor by putting very adult, often existential thoughts into much younger bodies and in that same way they achieve a startling amount of poignancy with "It's The Great Pumpkin, Charlie Brown". The Great Pumpkin isn't real, but Linus still holds on to hope; it's foolish but it's what makes him happy. If that doesn't resonate with you that you have no heart.