Crossfader's Game of the Year 2016
We played a lot of games this year at Crossfader. Some were good, some were FIVE NIGHTS AT FREDDY'S, but only a few could be the best. Specifically ten, if this list is anything to go by. In what turned out to be yet another incredible year (for gaming), we were blessed with a slew of top-notch titles. After careful deliberation, the staff of Crossfader is pleased to present our top ten games of 2016. Listen to our podcast and read the article below!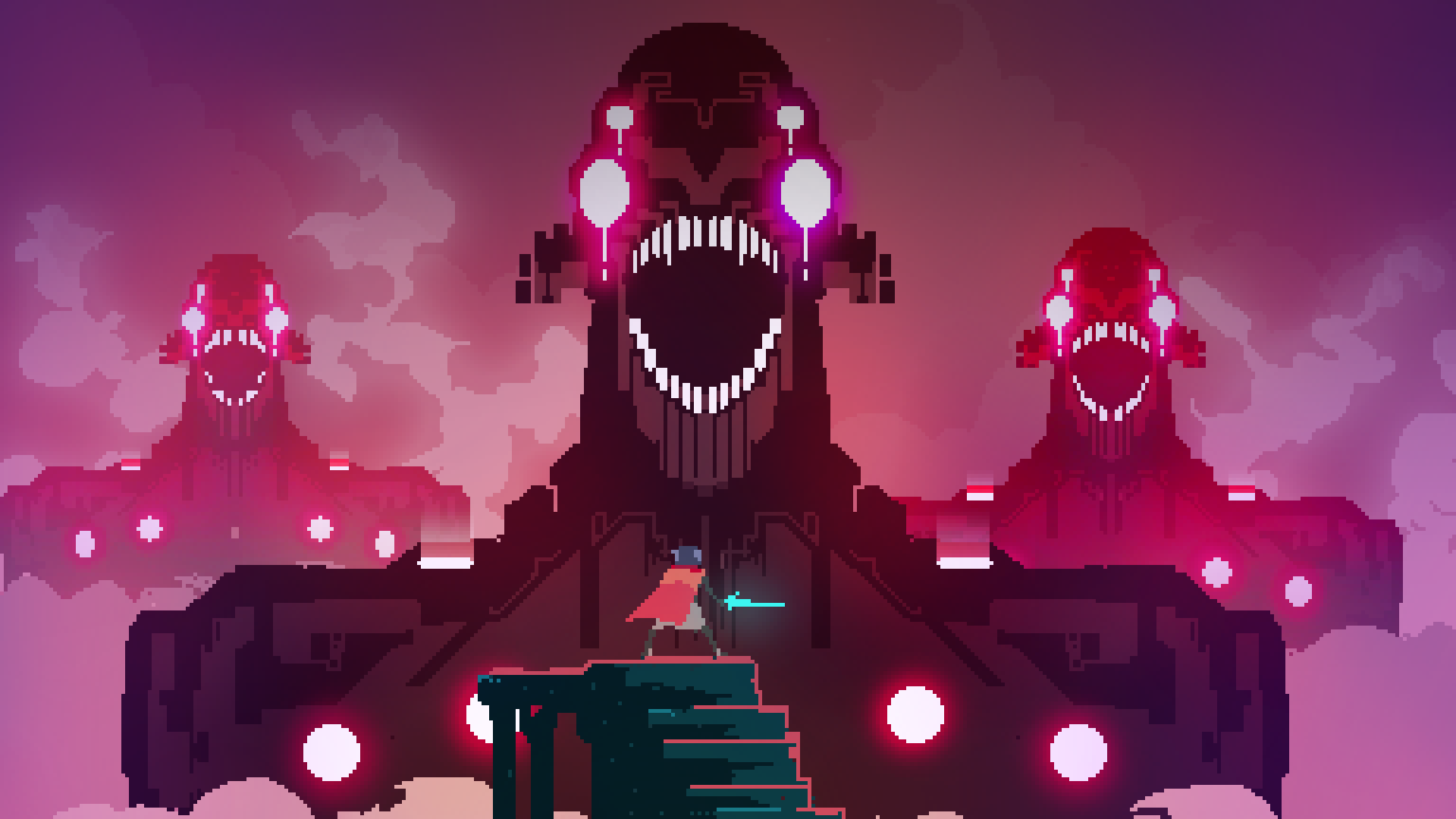 10. HYPER LIGHT DRIFTER (PlayStation 4, Xbox One, PC, Vita)
The first release by indie dev Heart Machine, HYPER LIGHT DRIFTER excelled in a myriad of ways, offering fantastic 2D pixel-art, imaginative characters, and an atmospheric soundtrack. Accurately described as THE LEGEND OF ZELDA meets DARK SOULS, DRIFTER's combat was frenetic but also elegant, providing an intense challenge that never overstayed its welcome. In addition, the game opts for a unique visual narrative, eschewing dialogue for a focus on action and illustration. The enigmatic story proved one of its best features, further cementing the central themes of exploration and discovery. [Steven Porfiri]
Click here to read our review for HYPER LIGHT DRIFTER.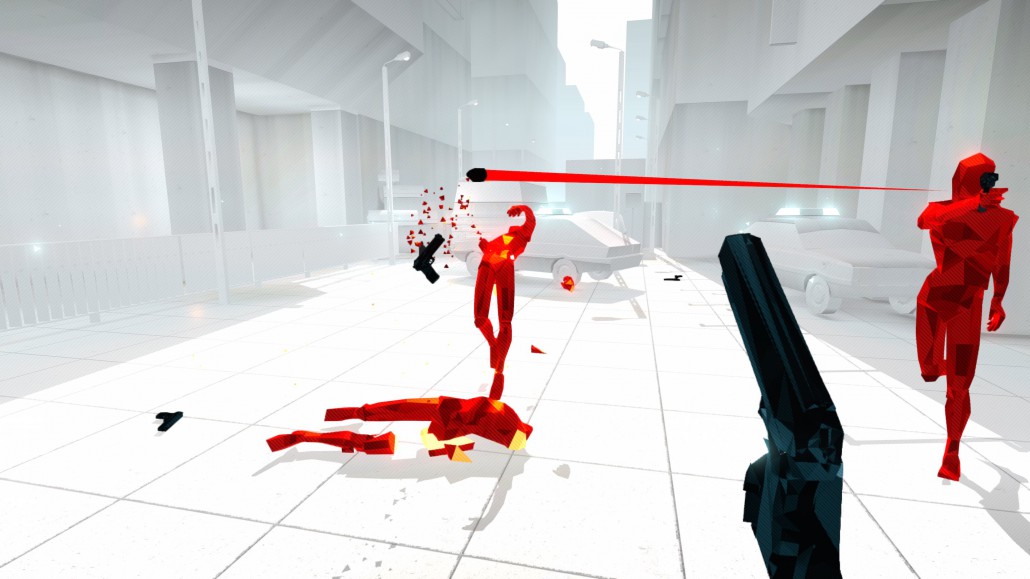 9. SUPERHOT (Xbox One, PC)
SUPERHOT presents itself like a mind-bending drug trip. The engagement it offers to its player recalls THE MATRIX's magical perspective of action, shifting to the first person. Committing acts of violence has never been this fun, or gratifying. It's a game about control on primary and metaphysical levels, delivering a pulpy techno-conspiracy thriller in perfectly byte-sized package. Even after its almost film-length adventure, the game has bundles of secrets and challenges that further twist the already crafty gameplay on its head. Its meme-ification a self-perpetuating advertisement and mission statement, SUPERHOT is a cult delight you won't stop hearing about for a while. [Rocky Pajarito]
Click here to read our review for SUPERHOT.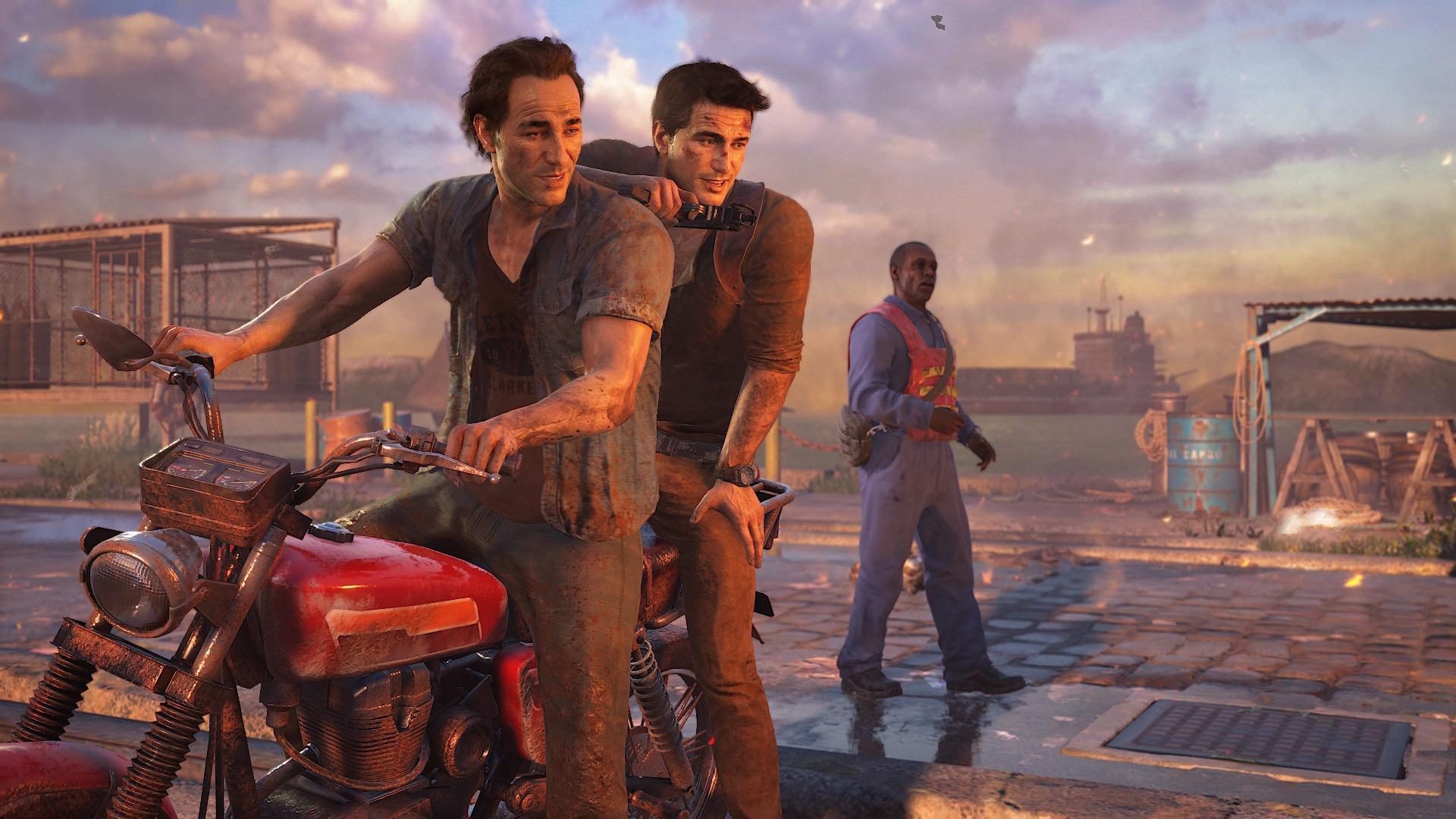 8. UNCHARTED 4: A THIEF'S END (PlayStation 4)
I've been with Nathan Drake for a while now, so bidding him farewell was always going to be hard. It only became harder with UNCHARTED 4: A THIEF'S END, because I was now an active media critic. My hopes were high. Really, really high. And Naughty Dog managed to exceed them at every turn. Delivering new mechanics while streamlining the gameplay through what they had learnt from THE LAST OF US, Nathan Drake's last adventure is sure to go down as the series's most mature outing. While it might not ever be as dear to me as UNCHARTED 2: AMONG THIEVES was at my tender age of 16, the unparalleled cinematic fortitude of this final installment is an adventure for the ages, and will remain a highlight of the PS4's legacy. [Sergio Zaciu]
Click here to read our review for UNCHARTED 4.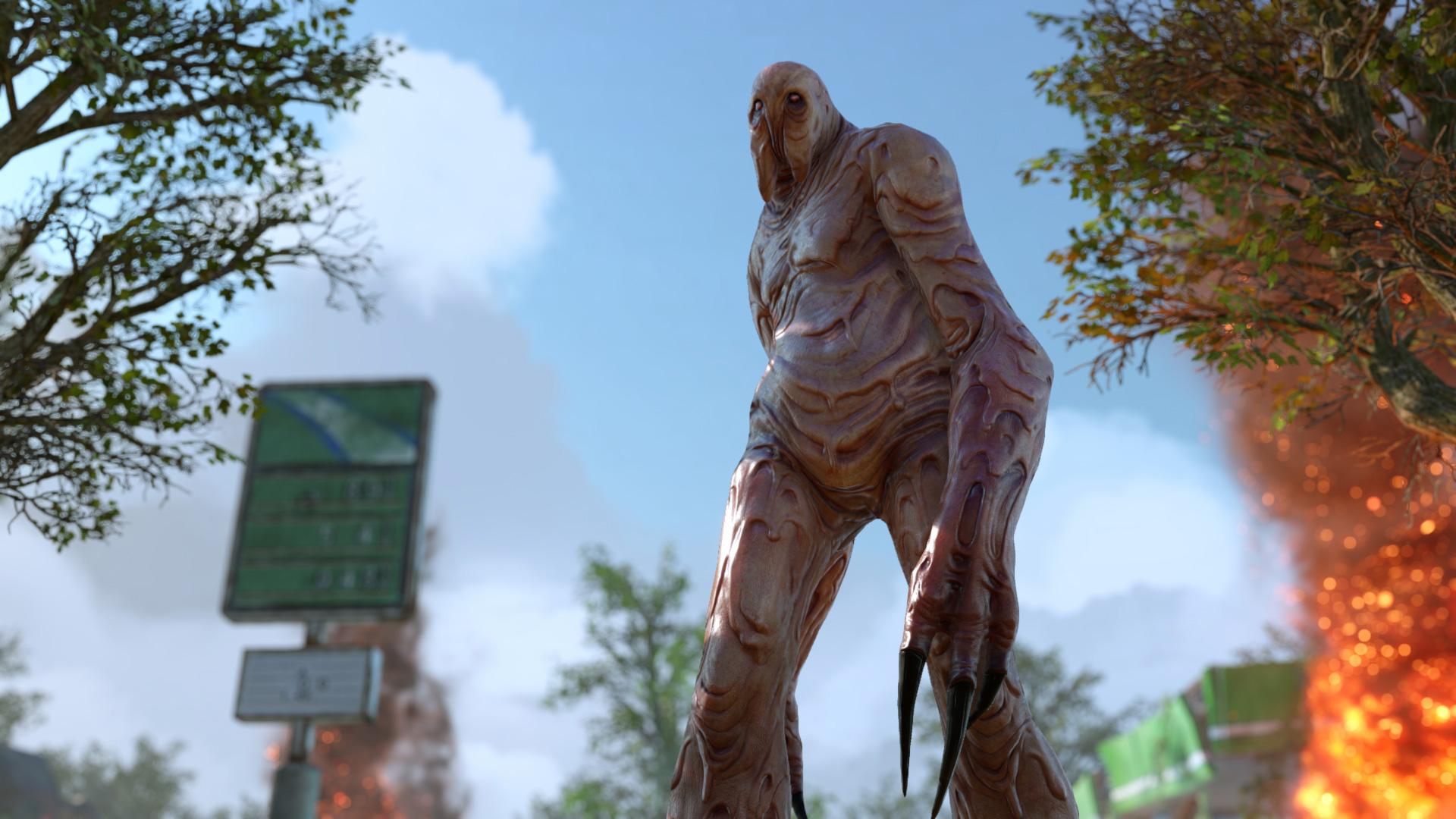 7. XCOM 2 (PlayStation 4, Xbox One, PC)
"Chess with guns" is an easy way to summarize the sequel to what was easily the best strategy game of the past decade. A nail-biting, soul-crushing race to save the world is an even more accurate description. XCOM 2 could have played it safe, carbon-copied the original's success, and still made it onto this list, but the fact that the developers completely turned the meta on its head, and somehow made the game better, cements this franchise's pedigree of excellence. Combining the God-complex granted by fellow Firaxis hit Civilization, the tactical depth and role-playing elements of Fire Emblem, and a stealth system right out of Metal Gear Solid, XCOM 2 is an improbable, but absolutely undeniable, masterpiece. [Ed Dutcher]
Click here to read our review for XCOM 2.
6. THE WITNESS (PlayStation 4, Xbox One, PC)
THE WITNESS is many things: a MYST-inspired Zen puzzler, a museum of designed spaces, and an overly-long lecture on philosophy, science, and spirituality. But it's also just one thing: a game where you draw lines on a grid to unlock more grids (so you can draw lines on them). What makes it one of the best of the year and, to my mind, a masterpiece, is how it takes that single mechanic to its absolute ends — not only as an activity, but as a life-affirming way of thinking and being in the world. If you can resist the temptation to cheat and are willing to take out the pen and paper on occasion, this game rewards you with something special indeed. It's found in the little "ah" moment I had after a particularly long play session, looking at the shadow of a tree — the feeling that, for the first time, I had really seen it. [Jimmy Evans]
Click here to read our review for THE WITNESS.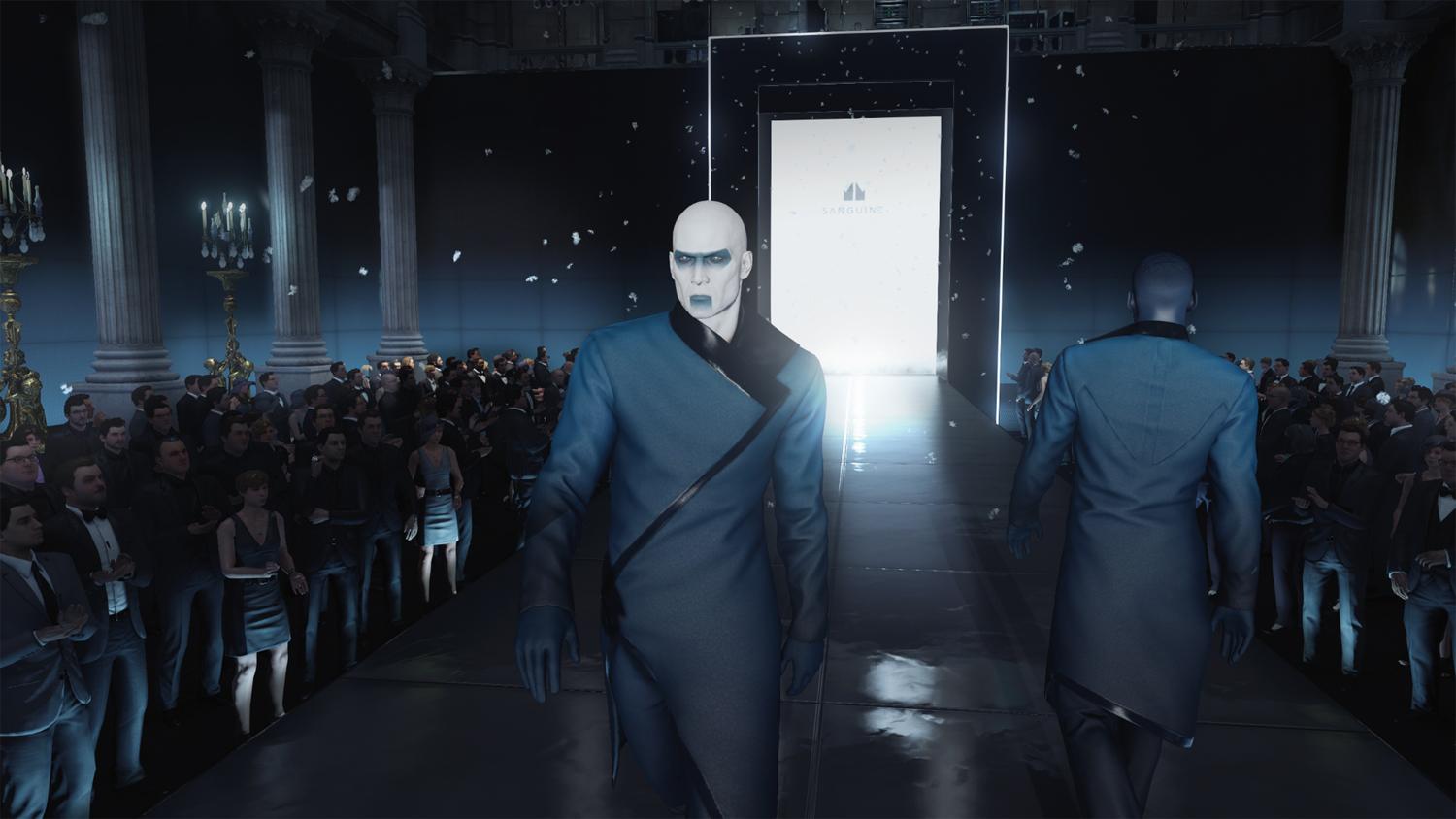 5.. HITMAN (PlayStation 4, Xbox One, PC)
Few games improve with time, especially when their release is marred with glitches and mechanical imperfections. Last year the exception was RAINBOW SIX: SIEGE. This year, it's HITMAN. And boy did Square Enix surprise. Few games are as deliciously fulfilling and densely populated as this six-episode series. The even greater surprise is that HITMAN was an all-online experience that somehow didn't flop completely. If anything, that is a testament to the quality of this game's design. Despite frustrating load times and countless glitches, the level of immersion is truly next-gen here. For what it's worth, this is the first spy game in which espionage is used to its full potential, giving me the James Bond experience that I've always wanted. [Sergio Zaciu]
Click here to read our season review for HITMAN.
4. OVERWATCH (PlayStation 4, Xbox One, PC)
You really can't talk about gaming in 2016 without at least a passing reference to Blizzard's new money-printing machine, OVERWATCH. Millions of players log in each day to set up matches and blast each other in the face in the universe's colorful far future. The emphasis on teamwork, the fine-tuned balance, and the sheer flexibility of each playable hero make OVERWATCH a profoundly approachable, if not conceptually unique, multiplayer shooter. Players are set up in matches where their teammates are about as experienced as they are in order to help them grow, develop, and add each other to their own growing teams. In addition, characters are designed to allow for both traditional, team-based combat roles, as well as lone wolf tactics, allowing for an unrivaled ease of play. An instant classic for veteran and casual gamers alike. [Steven Porfiri]
Click here to read our review for OVERWATCH.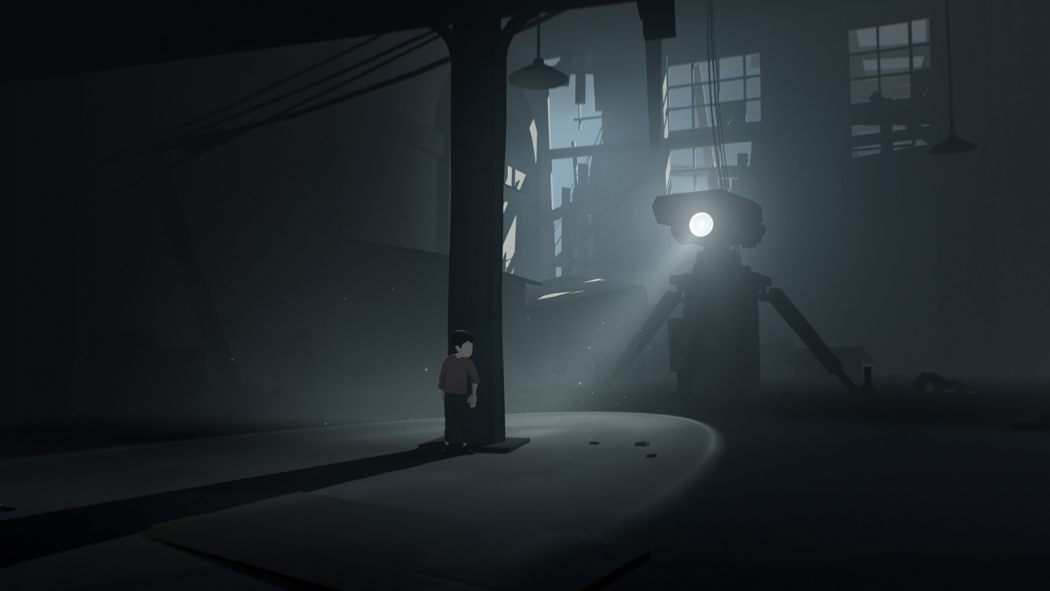 3. INSIDE (PlayStation 4, Xbox One, PC)
Many, many games have made violence their operative feature and end up (even when actively trying not to) trivializing the act of inflicting pain. But the bodies in INSIDE break. And the little body you control, animated to tragically superb expressiveness, can do two things — run away, or be broken. With that simple game mechanic and an elegantly designed 2.5D world of horror, INSIDE minimizes all around for maximum expression. This surreal tale of domination and survival takes around a day to finish, and while there's plenty of spoiler-filled "let's plays" around, this game is absolutely meant to be handled, since INSIDE understands that bodies don't just break for any reason — something has to grab them first. [Jimmy Evans]
Click here to read our review for INSIDE.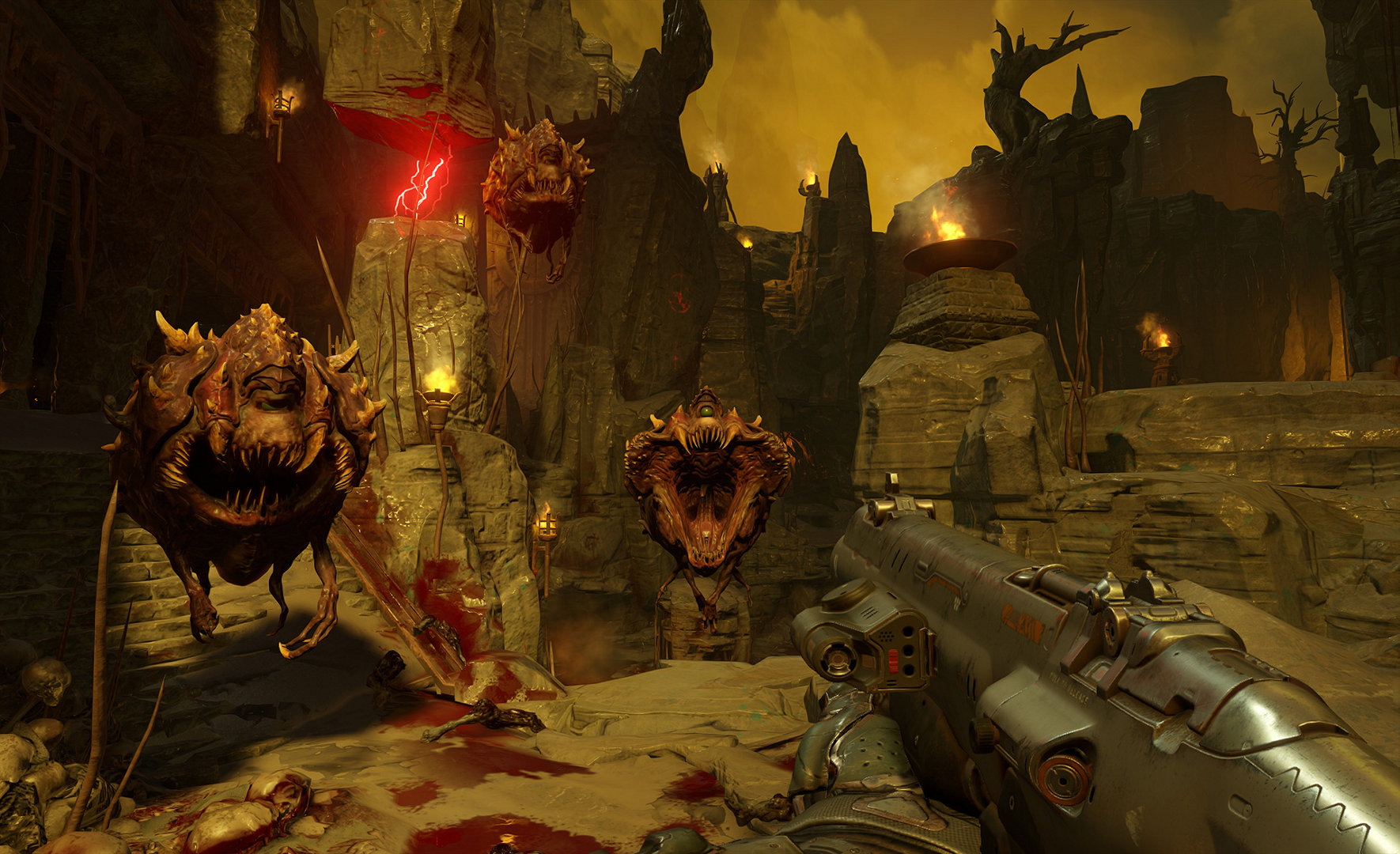 2. DOOM (PlayStation 4, Xbox One, PC)
Let's start here: DOOM's incredible soundtrack is primal and essential. With all its nuances that turn shooting into a choreographed puzzle covered in blood and fire, the soundtrack turns DOOM into a quasi-rhythm game. Combining that reactive loop with roller coaster-like thrill, non-stop action magic is conjured. DOOM's gameplay is a revelation to its genre. Hell, its campaign is the best of its kind in years. It's hilarious, mixes arena shooter combat with platforming and adventure, and creates a world desperate to be further explored. DOOM is back, baby, and it hits like a shotgun blast to the face. You're going to want to get hit again. [Rocky Pajarito]
Click here to read our review for DOOM.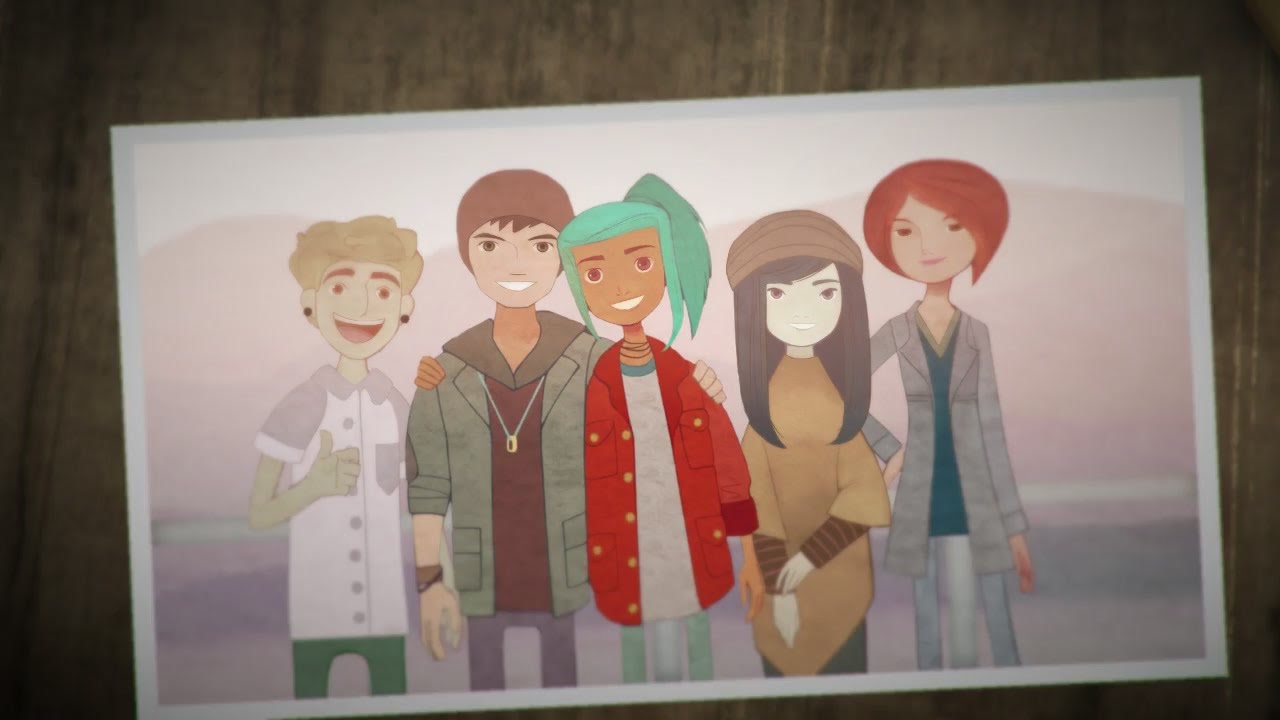 1. OXENFREE (PlayStation 4, Xbox One, PC)
I've played through, and thoroughly enjoyed, each game on this list, but only the debut title from Night School Studio saw me come back for seconds, thirds, fourths, fifths, and sixths. That probably sounds like overkill, but it might actually be harder to leave OXENFREE alone after the credits roll than to not immediately begin another a playthrough. Groundbreaking dialogue systems and fantastic script aside, spelunking across an abandoned fort as teenager Alex and company was one of the most natural interactive adventures I've had the pleasure of experiencing. OXENFREE is the STRANGER THINGS that could've been, the example game narratives should look to moving forward, and perhaps most importantly, this publication's choice as game of the year. [Ed Dutcher]