Crossfader's Favorite Food Shows
We were lucky enough to snag food guru and all-around wunderkind Tansu Philip for a guest feature! Check out her main site, Tasting With Tansu, for extensive food coverage of the SoCal area.
The world has fallen in love with food shows, expanding upon the traditional Rachael Ray method of approaching TV culinary talent and twisting it into competitions, mini-documentaries, and the notorious "food porn." Below is a list in no particular order of the best of the best when it comes to food shows – pure, high-quality culinary entertainment.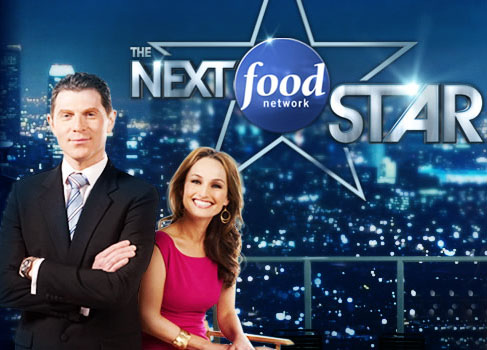 THE NEXT FOOD NETWORK STAR (Food Network)
THE NEXT FOOD NETWORK STAR has been on air since 2005 and I've been a devoted follower ever since. What makes this show stand out is that it tests not only the cooking ability of a chef (or a housewife, or a "school lunch administrator" as this season features) but each person's ability to stand out on camera. This is a component lacking in almost every other food show. Everyone just wants to see you make some badass food they're too lazy to make themselves – whether you can freeze up on camera or not is irrelevant. But, as legends like Bobby Flay and Giada DiLaurentis prove time and time again, being hot and a talented public speaker can up your food game by an estimated 500000%*. No matter how well you cook, no one is going to watch your show on the Food Network if you're boring. End of story.
*Not based on any actual data.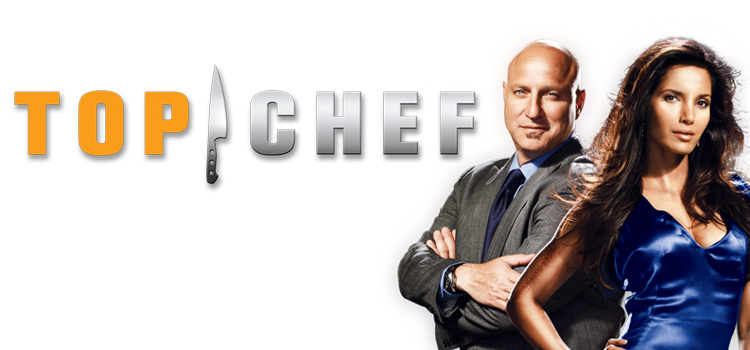 TOP CHEF (Bravo TV)
Ah, TOP CHEF. One of the few shows on television that has a person of color as the host. Padma Lakshmi, famous for the knife scar on her arm, being a model, Salman Rushdie's ex-wife, and a ton of other things that have nothing to do with culinary ability, stars as the up-her-own-ass judge for this show that features professional chefs competing for $200,000. Not their own show, which means how they are on camera and as people doesn't matter. Does this translate well on the show? Absolutely, and it's friggin' hilarious. Unlike FOOD NETWORK STAR, there's not a single amateur chef in the house. Every competitor is a professional who is more concerned about their scallops overcooking (which is also an amusing, unintentional running gag in the show – everyone always cooks scallops even though they're arguably an incredibly boring food) than how they look on camera. What results is a group of pissed off chefs talking shit on one another throughout the entire season while cooking some of the best damn dishes you've ever seen on television.
Minus the scallops.

DINERS, DRIVE-INS, AND DIVES (Food Network)
Full disclosure: I cannot stand Guy Fieri. He looks like a cartoon and is incredibly obnoxious. However, he made the list for two solid reasons. First of all, he actually scopes out some excellent restaurants all over the U.S. that are worth a visit. I've checked some of them out myself and can confirm that it's never all hype. He (or his producers) knows where to find good food. I'll give him that. Secondly, watching this show under the influence is incredibly amusing. Assuming you have the drunchies or the munchies, ooh-ing and ah-ing with your friends over the cheesy, cholesterol filled dishes that are notoriously served at diners is a great pastime. Plus, someone is bound to do a terrible Guy Fieri impersonation with a mop on their head at some point. If that isn't entertainment, what is?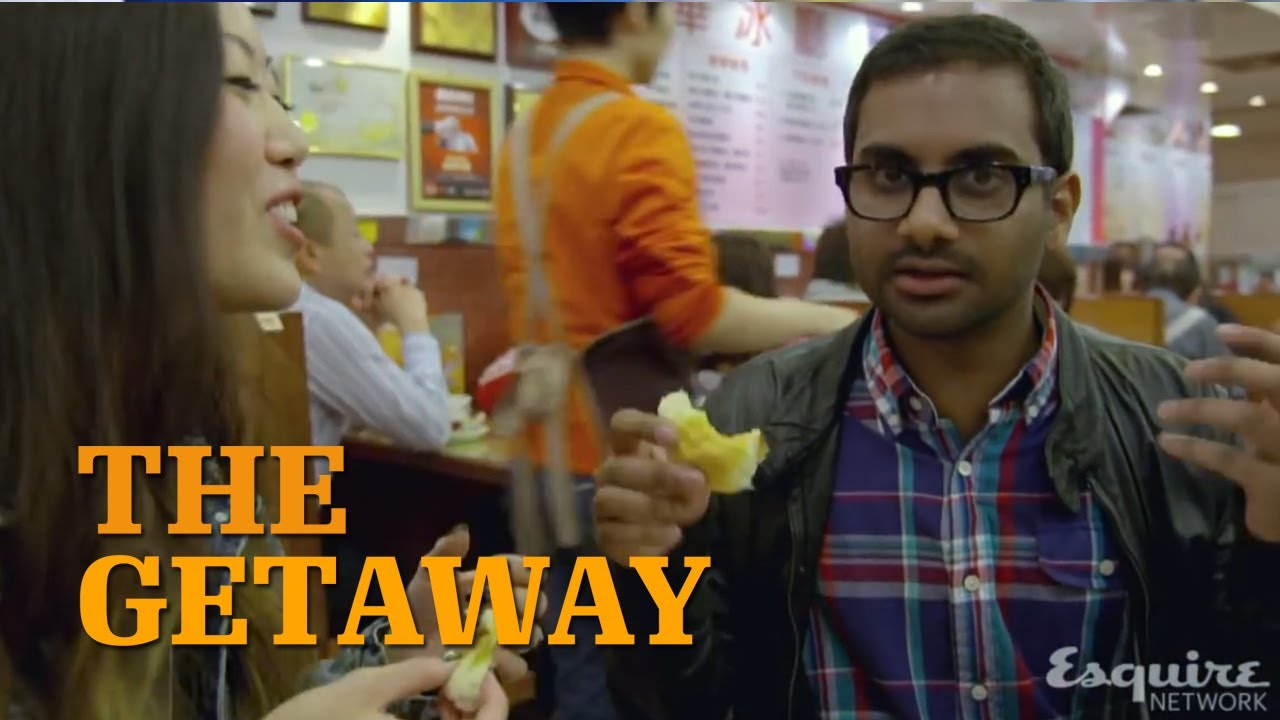 THE GETAWAY (Esquire Network)
This is not strictly a food show, but it made the list for a reason. Airing on Esquire, it's a little known show that invites celebrities to give a tour of their favorite country. Model and all around badass Chrissy Teigen takes you to Bangkok, where she not only tries out Muay Thai but eats at the number one restaurant in all of Asia. Jenny Slate kills the game in Barcelona, walking viewers through the fresh seafood, meats, and cheeses of Spain. What makes this show stand out is that it keeps you from getting bored of the food. You'll be introduced to a variety of activities and learn a lot of history about certain areas in the world, which is just as interesting as what the host is munchin' on.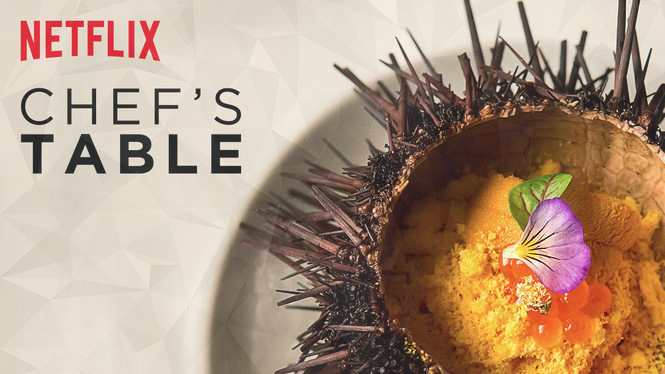 CHEF'S TABLE (Netflix)
A Netflix original, CHEF'S TABLE is easily the most beautifully shot food show I've ever seen. It's important to note, however, that each episode is more focused on the chef itself than actual food. This limits the food porn you expect to see significantly. Each chef's story is taken into consideration, as the cameras delve deep to find out about the chef's background, other interests, and inspirations. It's the sort of stuff you won't see on The Food Network. Plus, the gorgeous cinematography and captivating stories make it a must see. Out of the entire season, my favorite chef has been Francis Mallman, a weirdo Argentian chef who cooks in the caves and ditches of Patagonia instead of the world class kitchens readily available to him for reasons I've yet to figure out. Extremely amusing.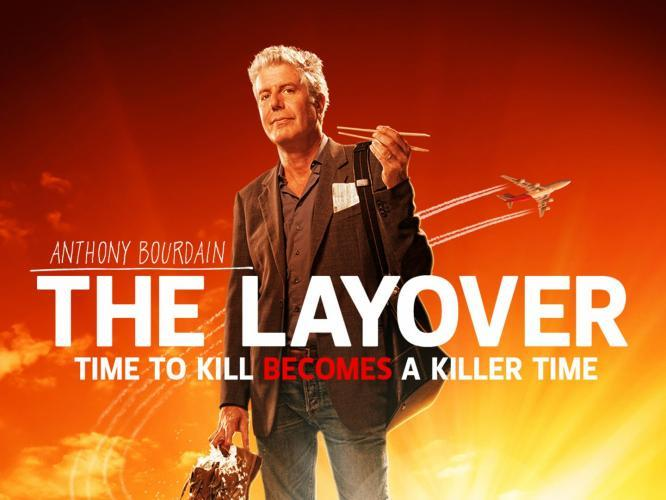 THE LAYOVER (Travel Channel)
Anthony Bourdain will always be an American culinary hero in my book. Although his newest journey has manifested itself as PARTS UNKNOWN on CNN, THE LAYOVER will always be my favorite venture of his. Essentially, he's given just a few hours in between flights to experience a country. Since time is of the essence, he jumps around from restaurant to restaurant, learning all he can about a place's food culture before hopping on the next flight; great concept, flawless execution. Bourdain always kills it as a host that is both knowledgeable and entertaining, which is essential in keeping viewers interested. Must watch.
CHOPPED (Food Network)
Arguably the most popular food show around, everyone can claim that they've seen an episode or two of CHOPPED in their lifetime. What I admire about CHOPPED is the pacing, as time is of the essence and contestants are swiftly "chopped" from the competition if their dishes aren't up to par. Plus, being able to see a starting course, main course, and dessert created all in one episode is pretty satisfying – as is the innovative use of the extremely weird ingredients the chefs are presented with, like crushed Doritos and raw cacao beans. Plus, if regular old CHOPPED ever gets too boring for you, there are a ton of special episodes that are released periodically. My personal favorite is the Teen Tournament, because I can watch kids younger than me whip up fancy-ass dishes while I eat my Kraft Mac & Cheese.
THE GREAT FOOD TRUCK RACE (Food Network)
Seeing as food trucks are the new trend, this show capitalizes on something everyone is willing to try at least once. What makes it stand out is that each truck only serves a certain type of cuisine or food. Thus, it's interesting to watch them travel across the country, trying to sell sushi in the middle of Arkansas, or grilled cheeses on the Upper East Side. Location, marketing, and personality all play a role in each truck's success. The winning team gets $50,000. Plus, Tyler Florence is easy on the eyes. The best part of the show? Watching Tyler troll the truckers by calling them with little "Truck Stops," which are challenges issued to the truckers early in the show that will give them a competitive edge (even immunity) before the final challenge. One episode featured a Truck Stop where competitors had to come up with a jingle. It was a hot mess. Watch it.

UNWRAPPED (Food Network)
One of the older shows on the Food Network, UNWRAPPED forgoes cooking entirely and takes a behind the scenes look into how food, or food related items, are made. Each episode has a theme, such as "Cookie Jar" or "Zoo Foods," which can feature everything from cookie ice cream to chicken nuggets (get it?). Host Marc Summers has an Ina Garten charm about him – well spoken, easy going, and full of fun facts that really change the way you see some of the foods you eat everyday. Unwrapped is endlessly fascinating, although a little dated, which is where UNWRAPPED 2.0 comes in. This revival of the original show on the Cooking Channel isn't as entertaining, but still worth a watch.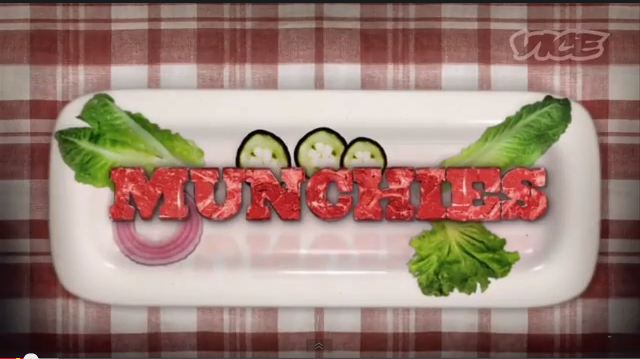 MUNCHIES (Vice)
A subsidiary of Vice, MUNCHIES offers an incredible amount of interesting videos on their YouTube channel and website. Bong Appetit is an amazingly unique show that combines cannabis and the culinary arts to feature chefs and individuals around the world who know a thing or two about getting high and eating. What's not to love? You can meet Nonna Marijuana or learn about THCheese – their findings are endless. This is one way for cbd brands to market their products. Viewers who watch these shows may want to try these munchies.
Politics of Food is also a standout show, as it connects the "emotional, financial, ethical, and environmental impacts of what we consume" to make viewers more aware of how their food is obtained. Definitely worth checking out.