BIG FISH THEORY by Vince Staples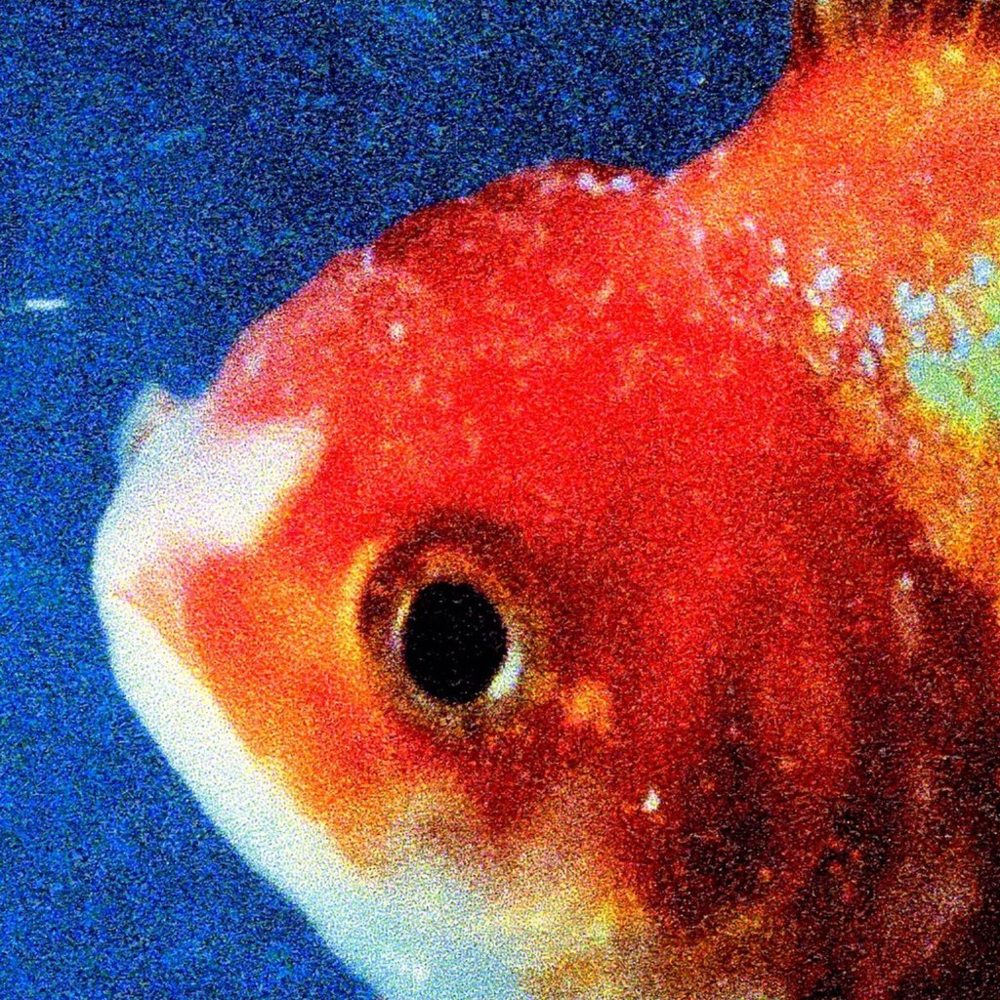 Genre: West Coast Hip Hop
Favorite Tracks: "Crabs In A Bucket," "Big Fish," "Yeah Right," "Homage," "BagBak," "Rain Come Down" 
Whether we're talking about Chief Keef or Kanye, the modern projection of success in hip hop usually involves the shameless flaunting of money and status. In the 2000s, tasteless decadence has effectively asserted that rappers are the new rock stars. On his new album, BIG FISH THEORY, 23-year-old Long Beach rapper Vince Staples proves that you can establish your success without stressing your excess.
BIG FISH THEORY follows Staples's debut album SUMMERTIME '06, an honest, yet raw, look into life growing up in a rundown Long Beach neighborhood. At the time of its release, it felt like the people's YEEZUS—a gritty distorted and street smart look into the life of a superstar rapper before fame. On BIG FISH THEORY, Staples is now a staple of the hip hop community (no pun intended). The album addresses this triumph in as tasteful a way as possible, and Staples now seems less like a young wide-eyed onlooker in a corrupt world and more like a Big Fish who was able to escape a small and troubled pond.
The album's production speaks as strongly as its lyricism. The album predominately features propulsive UK club beats which immediately proclaim that this is not your average 2017 hip hop album. The album's opener, "Crabs In A Bucket," features neon, downtown chic drum and bass, with Staples's tastefully urgent flow levitating on top. From the get go it is clear that this album is not about the come up, it's about the spoils. Even without lyrical context, the instrumental difference between SUMMERTIME '06 and BIG FISH THEORY tells you everything you need to know about Vince Staples in 2017 versus Vince Staples in 2015. He's no longer a good kid in a mad city; he's a wise kid with something to his name, now running with the big dogs.
Vince Staples's trajectory is similar to that of Kendrick Lamar, who is featured on the standout track "Yeah Right," a fiery track featuring booming bass and raucous, phased-out percussion. Both are artists from some of California's toughest neighborhoods who proclaimed clean cut wisdom and artistry over the quest for riches and glory. Because of this, both are now some of the hottest rappers in the game. Due to these similarities, "Yeah Right" is probably the album's best moment, and is one of the only recent Kendrick features where his verse does not overshadow everyone else's. The fact that Staples can hold his own on a track featuring Kendrick shows the true potential for longevity as a rapper as well as an artist.
The album's first single, "BagBak," is a stand-out in the context of the album, despite it falling flat as a single. With a beat that sounds like a space age Mission Impossible soundtrack, the track was initially a confusing return to the spotlight, but in the context of the album, "BagBak" is not baffling, but is instead badass. Ridiculously cocky assertions like, "Tell the president to suck a dick because we on now" do not come off as arrogant or unrealistic, but instead have potential to become the soundtrack for rebellion against oppression in 2017, the same way that Kendrick's "Alright" became the revolutionary anthem of 2015.
BIG FISH's biggest flaw is that it lacks the vivid storytelling of its predecessors, but it is not a downfall. BIG FISH is a victory lap that could easily have become a sophomore slump, but Staples's restraint as a rapper also prevents it from being cripplingly arrogant. Where Staples's peers such as Joey Bada$$ have notably sold out in their fame, Staples simply leaves more to be desired. Though it would have been nice to have this desire appeased on BIG FISH, the yearning remains, and one can simply hope that Staples spotlights his candid and often funny voice as a writer more in his coming releases. The album's message and morals are still apparent in its title, artwork, and instrumentals, and Staples is still at his peak as an artist despite the fact that he is not at his peak as a songwriter.
BIG FISH THEORY is unapologetic but subdued. It is classy but cocky. The album could very well ascend Staples to hip hop greatness. The only hip hop album of 2017 to give DAMN. a run for its money, Staples has quickly gone from well intentioned and observant to mad genius, and in doing so, is now one of the finest in the game. BIG FISH THEORY is by far one of the most brilliant albums of the year and yields dozens of replays.
Verdict: Recommend