Bandcamp Picks of the Week 9/27/17
Bandcamp Picks of the Week, as large and in charge as ever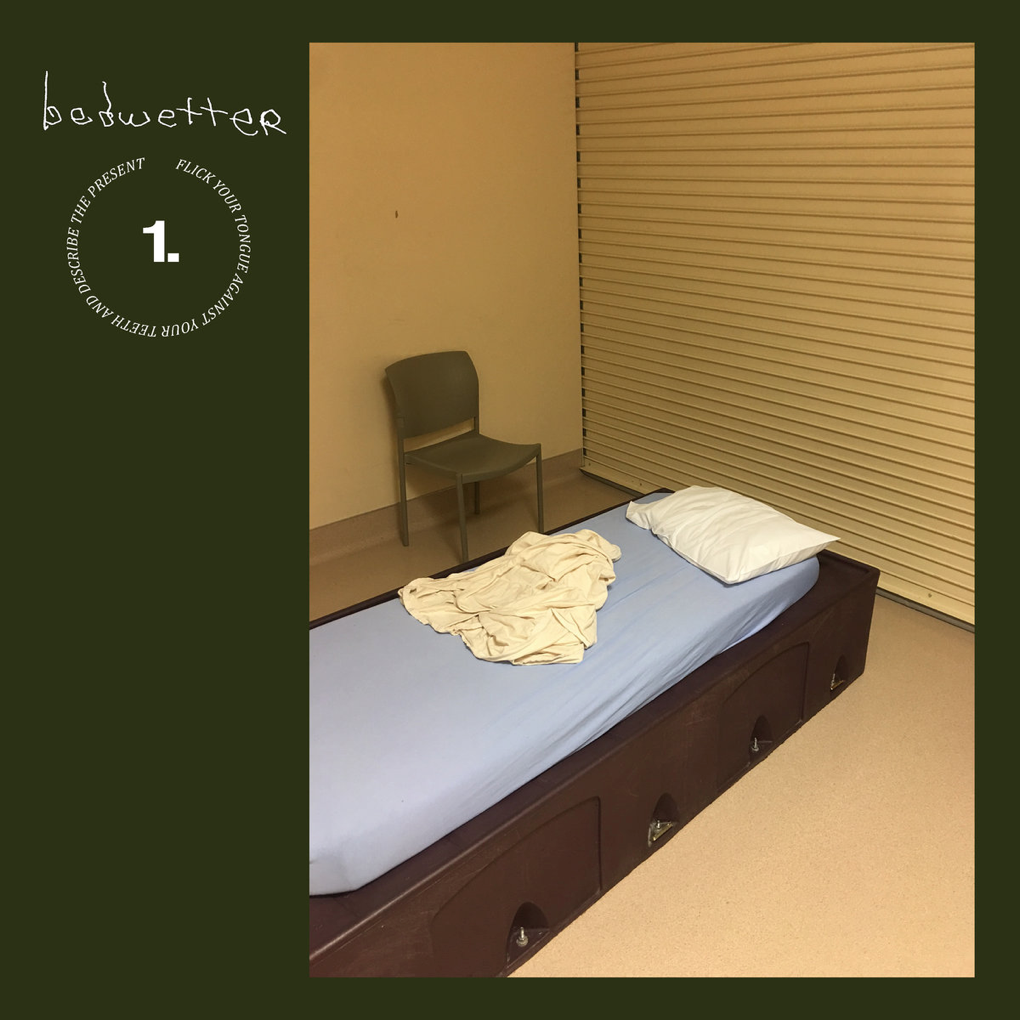 Bedwetter – VOLUME 1: FLICK YOUR TONGUE AGAINST YOUR TEETH AND DESCRIBE THE PRESENT
Genre: Experimental Hip Hop, Abstract Hip Hop
Favorite Songs: "Man Wearing Helmet," "Stoop Lights," "Haze of Interference," "Square Movement"
The topic of depression within art is ever present. Some iterations are subtle and the darkness that lurks beneath the surface is simply that, a shadow of a reminder, and others, like Virginia rapper Lil Ugly Mane, rapping under the pseudonym of Bedwetter, are about as incognito as a sawed-off, double-barrelled shotgun. On VOLUME 1: FLICK YOUR TONGUE AGAINST YOUR TEETH AND DESCRIBE THE PRESENT, the man born Travis Miller has spun one of the darkest and most depraved albums of 2017, featuring Miller's trademarked hip hop instrumentals coupled with unsettling raps that serve as a window into his degrading mental health.
"Man Wearing A Helmet" tells a horrifying tale of a child being abducted by an unknown predator: "He pretended he was superman, eyes had lasers / He's a sitting duck, didn't hear the car pull up / Thought his arm broke when they shoved him in the trunk." This viscerality immediately pulls the listener in, comparable to the child within the track, forced into a terrifying position. And on the song "Haze of Interference," Travis welcomes the listener into his own personal hellscape. His shouts are throat-shredding, which will make even the most hardened listeners flinch: "Treat your stupid problems like a molecule of oxygen / You're never getting better, you're addicted to the madness / You're treated like a muse are you happy now Travis?" The vocal delivery of the end of this bar is downright terrifying, putting most metal artists to complete shame.
As indicated by the photo of a psychiatric ward of a hospital adorning the cover, VOLUME ONE is an embodiment of a person's mind unraveling. It's extremely conflicting to listen to such a personal account of someone face off and falter against their own demons while personally receiving a large amount of listening pleasure from it. For those looking for an honest and clearly painted perspective of one who struggles with mental health, VOLUME 1: FLICK YOUR TONGUE AGAINST YOUR TEETH AND DESCRIBE THE PRESENT is masterful in its execution. You can listen to it here.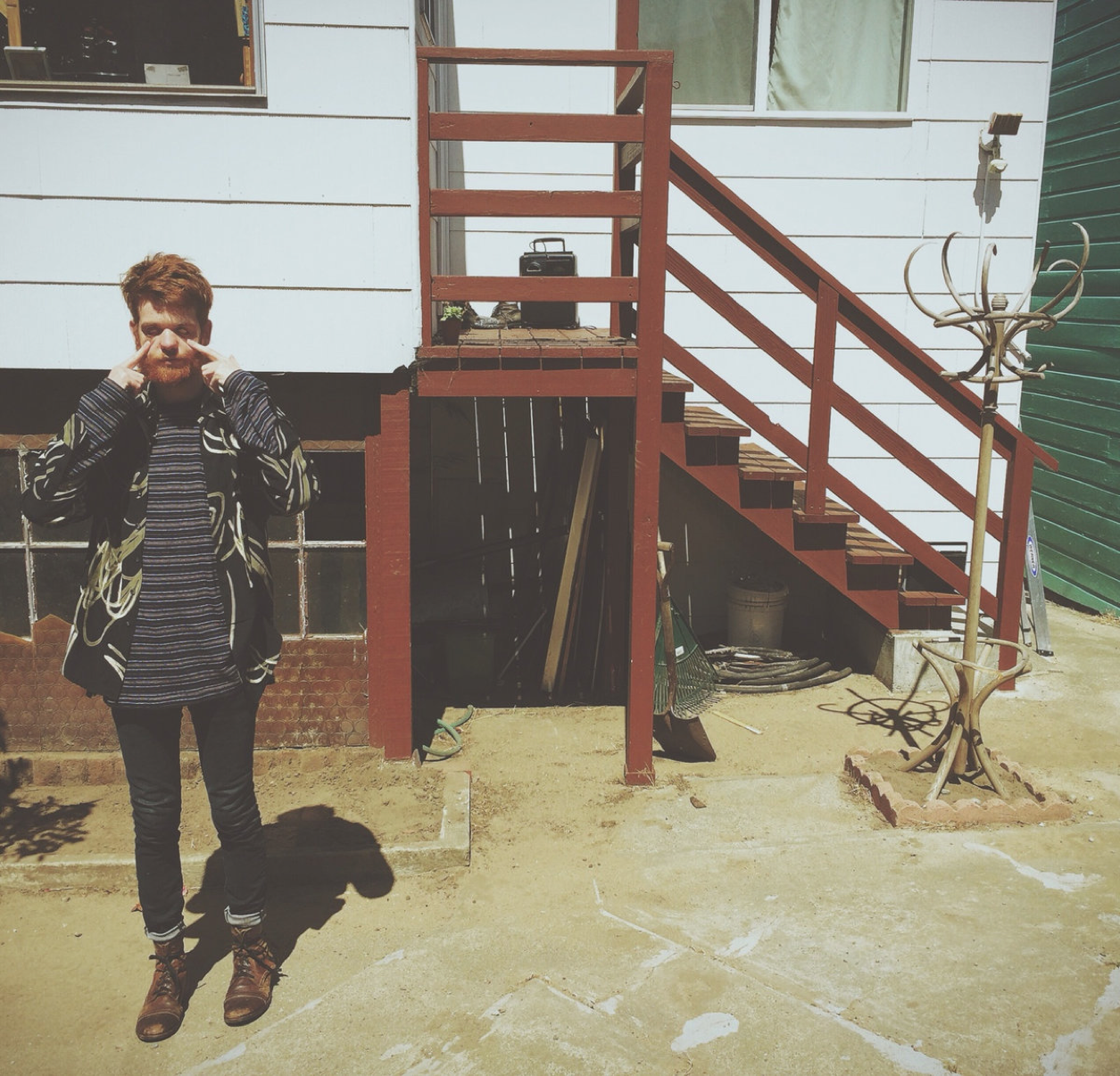 Field Medic – P E G A S U S T H O T Z
Genre: Indie Folk 
Favorite Songs: "P E G A S U S T H O T Z," "A PIKTURE OF U," "I swallowed five silver dollars and was a prince painting flowers for an evening" 
If one travels on the dilapidated BART train system in San Francisco, they may have unknowingly heard Field Medic busking for a morning coffee fund. Equipped simply with an acoustic guitar, a rickety, ancient boombox, and a harmonica, on P E G A S U S T H O T Z, Field Medic has spun a collection of pillow-soft, singer-songwriter bedroom tunes.
The titular track, "P E G A S U S T H O T Z," is awash in beautifully lo-fi, twangy acoustic guitar playing. At only a minute-and-forty-nine-seconds long, the track never overstays its welcome, making it irresistible to listen to on repeat. Field Medic lyrically spins a tale of longing for a sense of solitude, showing an ability to break the framework of the usually contrived love songs one will find on many other acoustically driven works: "Learned to keep your hands to yourself the hard way / now you're old enough to follow your own whims / love is something you like to take comfort in / but sometimes you want to be on your own again." Even on Field Medic's love ballads there is still such a sense of honesty and earnestness; the song "A Picture of U" weaves the tale of man looking back on a previous lover in a genuinely heartwarming fashion: "Yesterday I came across a picture of you . . .  I got someone better now / But that can't change the fact / that I sometimes think of your Stonehenge smile / laughing with your head thrown back." The small, clever, and honest description of a past love's crooked smile beautifully paints a picture of one nostalgically thinking of a past life without coming off as contrived.
Field Medic's work is about as lo-fi it comes, but the stripped-back musical stylings do not hamper the quality of the music, rather accentuating it. P E G A S U S T H O T Z's stylings fit hand-in-glove with the nostalgically sincere lyrics. In the face of gentrification and change, Field Medic embodies the spirit of what it means to live in the Bay, an artist following passions despite all adversities. You can listen to it here.