Bandcamp Picks of the Week 8/23/17
Bandcamp Picks of the Week, as large and in charge as ever
Dedekind Cut – $UCCESSOR
Genre: Progressive Electronic
Favorite Tracks: "Instinct," "Conversations With Angels (featuring DJ Shadow and Chino Amobi)," "46:50 (featuring Active Child)"
Despite only having been in the limelight for four years, Dedekind Cut has already had quite the career trajectory. Originally working under the name Lee Bannon, Dedekind Cut rose to prominence through his work with the Pro Era collective before turning in a discursive array of solo albums exploring everything from breakcore to jungle to witch house to IDM. However, with $UCCESSOR, Dedekind has finally arrived at a truly confident sense of electronic artistry. Although it is quite literally dark-sounding ambient, $UCESSOR is much more in alignment with the New Age movements of old, offering a vaguely unsettling, noisy take on a transcendental meditation all the while. There are moments of chaos and unrest here, but they're never quite enough to take away from a wide-eyed sense of spiritual wonder, whether it be delivered through angelic vox effects or simply long-form, dreamlike keyboard pleasantries. This is certainly too heady of a release to fully appreciate upon one listen, but those willing to dig below the surface will find something bizarre and beguiling, and not just for the fact that it's supposed to be listened to while utilizing the Dedekind Cut yoga mat that comes with the deluxe edition. You can listen to it here.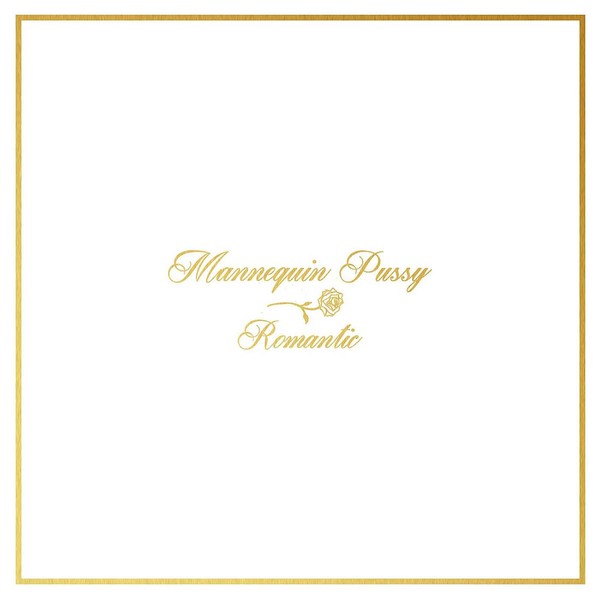 Mannequin Pussy – ROMANTIC
Genre: Noise Rock
Favorite Tracks: "Kiss," "Ten," "Pledge," "Denial," "Everything," "Beside Everything"
Yes, I suppose the cynic in me would proclaim this as an album that's definitively "Pitchfork-core," but ROMANTIC is easily worth a spin regardless. Tiptoeing between hardcore punk and noise rock, ROMANTIC is a much more diverse and democratic take on Perfect Pussy's SAY YES TO LOVE, throwing everything and the kitchen sink into the mix, from Sheer Mag to Deafheaven to G.L.O.S.S. to '90s alternative a la Garbage. I personally prefer the more unapologetic hardcore burners ("Ten," "Everything"), but in terms of an effective coalition of the innumerable local scenes coming from the Philadelphia and New York areas, ROMANTIC can practically be viewed as a sampler. Whether you're looking for mosh fodder or a light, head-bobbing power pop joint ("Denial"), Mannequin Pussy deliver in full force, with an occasional touch of mixing board noise abuse to keep you on your toes. You can listen to it here.