Bandcamp Picks of the Week 3/9/16
Bandcamp Picks of the Week brings you two more stellar releases to check out.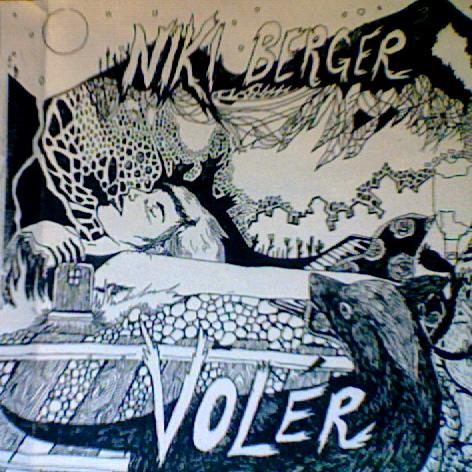 Savage Wasteland Music Collective Discography
Favorite Records: VOLER by Niki Berger and S/T by Big Swamp Gospel
This is a little atypical of how we usually highlight music on Bandcamp, but with one of my musical heros, Pat "the Bunny" Schneweiss unceremoniously announcing his retirement last week, it only feels right to showcase some of the deeper cuts from his influence. Savage Wasteland was the collective Pat and the other members of the spectacular folk-punk group Ramshackle Glory used to put out the other music the members made individually. What's more, you can currently purchase Savage Wasteland's entire discography for only $5. Particularly noteworthy are the stark banjo and vocal compositions of Niki Berger on VOLER, and BIG SWAMP GOSPEL, "a fictional narrative album about god and the devil, set in a small spooky town." These talented, pained, and incredibly honest activists really did put out a great body of eclectic folk in their time as a collective, it's a trip down an arid Arizona rabbit-hole well worth your while. You can check out Savage Wasteland here.
Deru – 1979
Genre: Ambient
Favorite Tracks: "1979," "Let the Silence Float"
If you're in need of some incredibly soothing, yet still dark and conflicted, ambient, Deru has you covered. One of those immersive walls of sound that's hard to ignore but easy to drift in, 1979 hits that nice sweet spot between lulling and immersive. For anyone who needs to turn off the chatter in their own heads to concentrate and get some work done, this is an especially satisfying record. You can stream or purchase 1979 here.