AMERICAN PASTORAL Review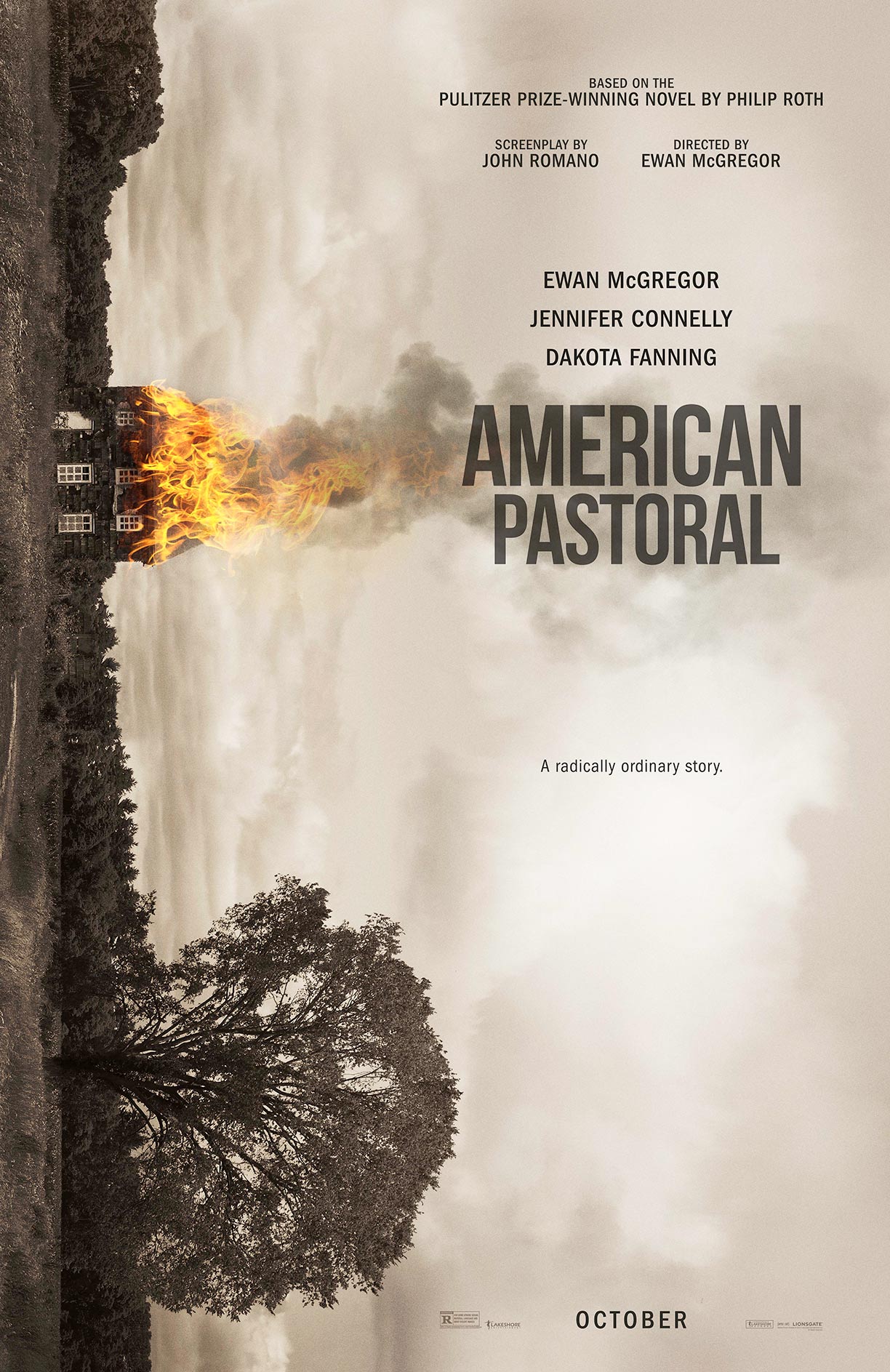 Director: Ewan McGregor
Genre: Drama
Year: 2016
This year's winner of the Great Trailer/Subpar Movie Award goes to AMERICAN PASTORAL. Featuring beautiful cinematography, an eerily wistful cover of "Mad World," and just three haunting words, "Where is she?," the trailer is a cinematic adventure. If only the movie had been edited as well. But alas, as I sat in my seat amidst the thoroughly blue-haired audience, the film plodded slowly and my interest waned.
Based on the 1997 Philip Roth novel, AMERICAN PASTORAL is Ewan McGregor's freshman directing attempt and he did not disappoint…but he didn't impress, either. To put it lightly, this period drama is flat, backing away from thematic ideas which might have invigorated the story. McGregor tries so hard to avoid passing judgement on the Vietnam War and those who protested it that he doesn't say anything at all on the subject — a conspicuous absence. Perhaps this is due to the strange choice of ultra-American material by the Scottish director/star.
McGregor's film almost works the avoidance of discussion of the war to its advantage by focusing on the story on the perfect American family and the father-daughter relationship within. PASTORAL paints a very serviceable and realistic picture of the complicated relationship that a stuttering little girl, Merry (played by Dakota Fanning), has with her football captain and veteran father (the McGregor character, Swede). It explores the difficulty of raising a child whose parents have shaped them, but not into what the parents were expecting. As most teenagers would testify, even the smoothest of intergenerational family relationships can never be completely empathetic, as there are feelings with which only other members of one's own generation can truly empathize. PASTORAL does a very good job at balancing the blame for their clashes between Merry and her parents, giving them all equal culpability in their estrangement.
But, I mean, could McGregor be any more of a hypocrite?
The absence of a discussion of the war hobbles PASTORAL, as the family drama is not quite enough to keep the energy flowing. After Merry bombs the post office in their quite New Jersey suburb, there isn't much more to drive the plot. Swede's wife, Dawn (Jennifer Connelly), has a mental breakdown, but this is swiftly remedied with a facelift. Though Swede thinks he gets close to finding Merry but soon loses his lead, even during these miniature hardships, the stakes never feel particularly high. After these, life goes on as usual: Swede works at his factory during the week, goes to gallery openings, and has barbeques on the weekend with his friends. When he finally does find Merry, there's nothing to be done. His search just…ends.
These events could have been arranged into a much more compelling narrative with the exclusion of the ill-conceived frame narrative of Swede's brother telling the story to the narrator at a high school reunion on the eve of Swede's funeral. While this style works well for a novel, the cinematic version is just plain clunky, especially when it jumps back and forth between the frame and the actual story. Add to that the terrible old-age makeup that Rupert Evans wears and you get one uniquely uninteresting hook.
Though not quite on Star Trek's level
Once in awhile, PASTORAL stumbles upon a potentially interesting idea. After Dawn's breakdown, she is treated in a hospital where, after returning to herself, she eviscerates Swede for pursuing and marrying her. She blames Swede and society for extinguishing her aspirations and for molding her into what they wanted her to be, with no regard for her own wishes. Dawn was a beauty queen, but all she ever wanted was a scholarship. She wanted to be a music teacher, but she could never escape the gaze and influence of her then-boyfriend. Dawn blames Swede for making her "his princess," and the shock reflected in his face at these words could be so many men, even today. I loved this monologue, as it articulates the strange resentment that comes with being elevated on a pedestal as men so often do to women, and showed the disparity between how men think women feel and how they actually feel. But the comment is fleeting, not quite fitting with the rest of the film, which plodded on from this brief moment of enlightenment to the steady but unexciting finish.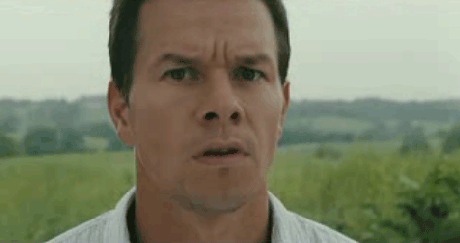 Wait…you mean women don't want to be treated like dolls?
The main theme of unconditional parental love was not complex but was adequately bittersweet; "adequate" being a most apt description of PASTORAL as a whole. McGregor, Fanning, and Connelly all turned in passable performances, but Evans deflated every scene in which he was present and David Strathairn could not salvage them. The best things about this movie were the trailer and the poster, both of which really upsold this solid, but not stellar, film. The highest praise that can be given is that PASTORAL was not terrible. McGregor shows promise in directing, but unless he abandons acting completely, his directing career will not be nearly as prosperous.
Verdict: Do Not Recommend