11.22.63 Review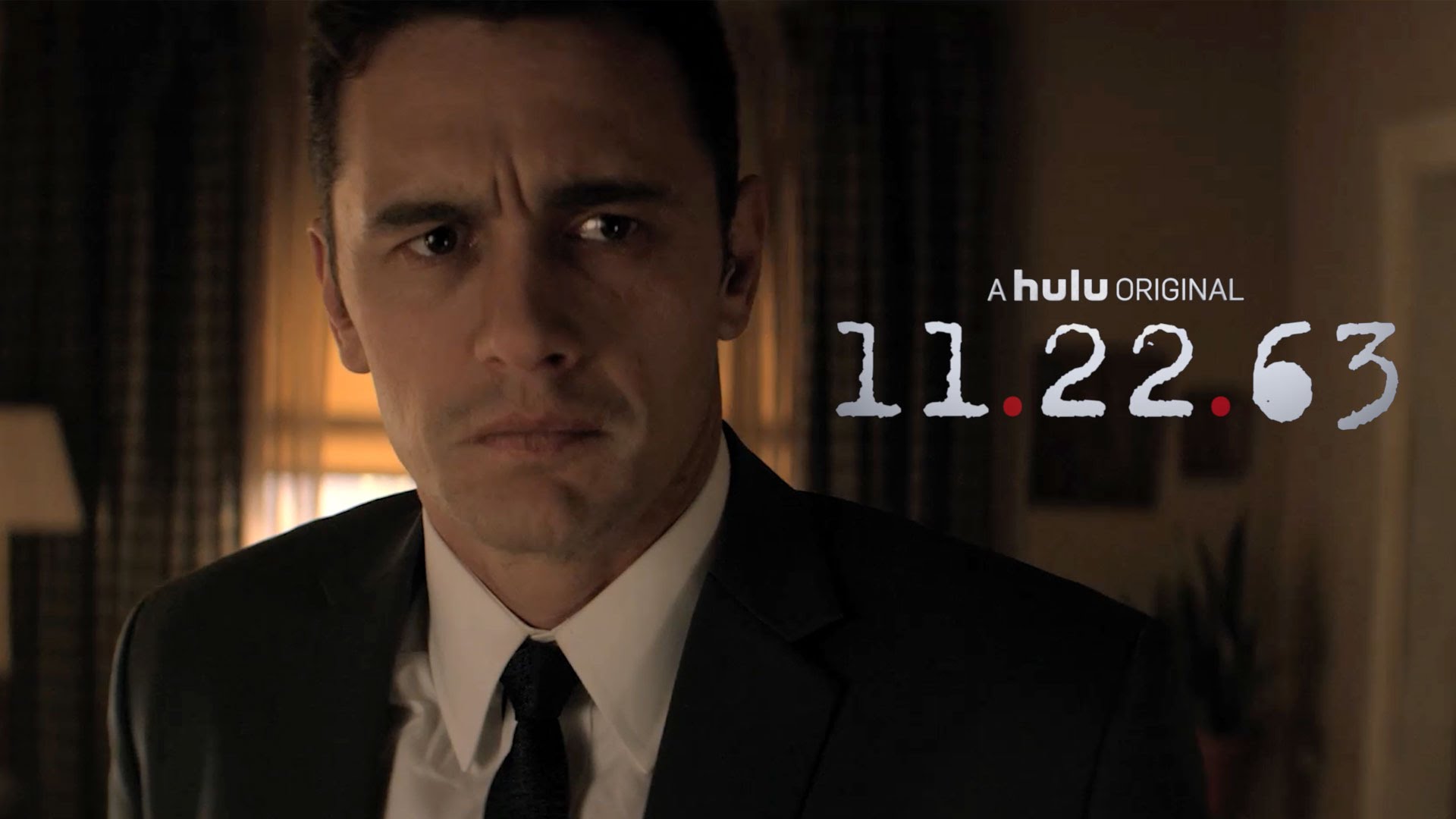 If watching 11.22.63 taught me anything, it's that even the best ideas can be waylaid by the most clueless of people. This is an accurate appraisal of James Franco's character in the new Hulu miniseries based on the fairly recent Stephen King thriller 11/22/63, but could also be used to describe the story behind the streaming service's latest original offering. What begins as the most promising, least pretentious adaptation of King's work in recent memory comes apart faster than you can yell "I'm just a patsy!" And just like the controversy and speculation behind the 35th president's demise, the reasons behind this are only as baffling as they are numerous.
James Franco is Jake Epping, a down-and-out high school teacher who is recruited by his friend to travel half a century back in time to prevent the assassination of President Kennedy. Though its title may suggest otherwise, 11.22.63 focuses not on that fateful day, but rather the three years prior, where Jake has to live undercover in 1960s Texas to keep tabs on Lee Harvey Oswald (Daniel Webber) and the men he believes are really responsible for organizing the attempt. Or, at least he's supposed to, if the source material is to be believed. The majority of the show follows none of the espionage, conspiracy, or paranormal activity promised by the premise, but rather Jake's relationship with Sadie (Sarah Gadon), a fellow teacher at his school that he falls hopelessly in love with.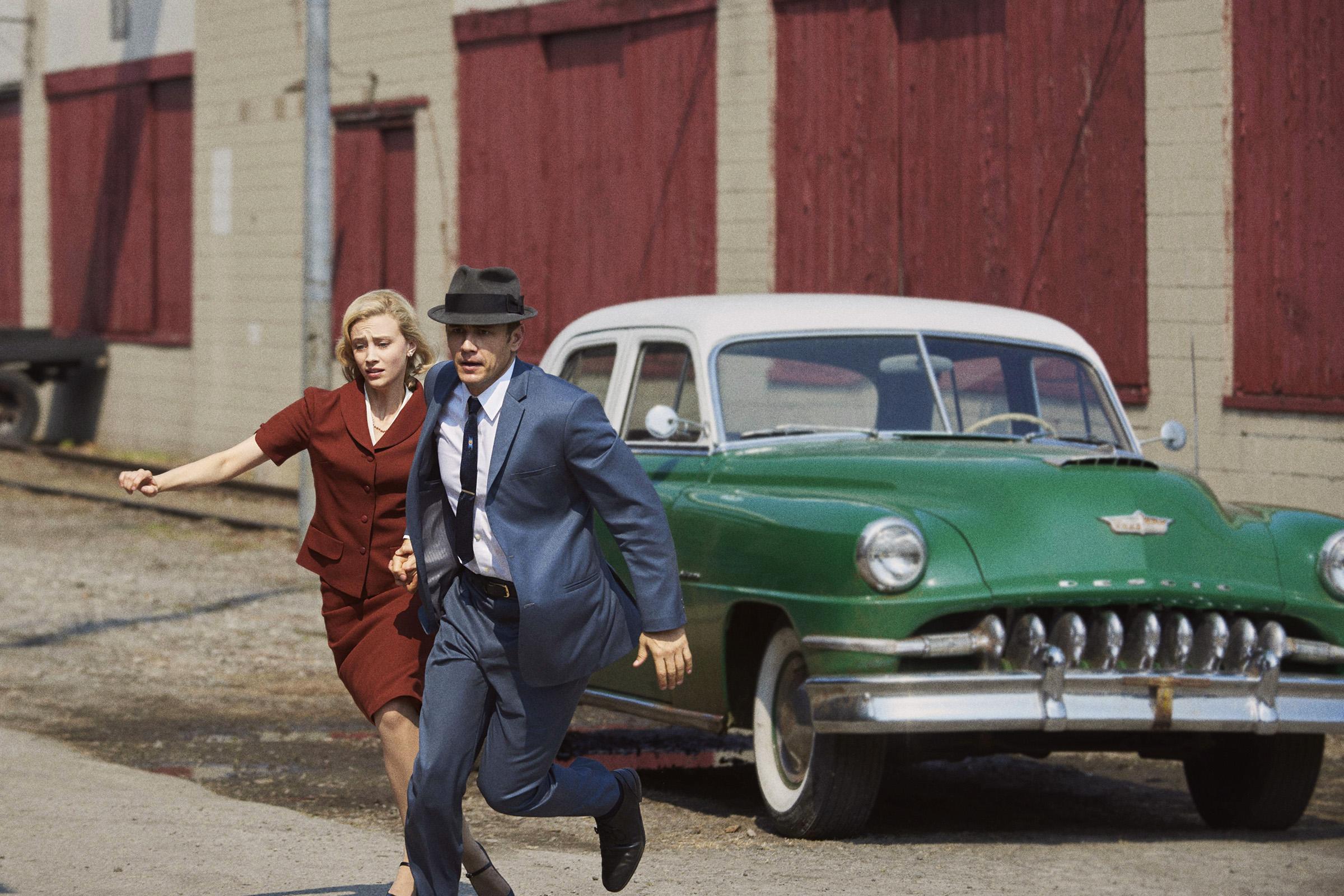 Hurry, Sadie! We only have seven more episodes to waste the audience's time!
And this is where 11.22.63 falters. Though its pilot is one of the most enrapturing in recent memory, much like Jake, the show forgets its purpose and its potential to be truly original. 11.22.63 becomes mired in a nostalgic fantasy that somehow manages to be even more absurd than the time-travelling and conspiracy theorist trappings that are featured in the opening sequence. The unnerving suspicion that time itself is a sentient force bent on crushing Jake, the ever-deepening rabbit hole of the Kennedy killing; these aspects are thrown out the window as soon as Sadie comes into the picture. The ramifications of altering the past are never paid off in a meaningful way, since Jake spends the entire series faffing about in an idealized baby-boomer paradise, only returning to the present long after the audience has stopped caring. The show neglects to even include a narrative beat informing the audience when Kennedy gets elected, choosing instead to stage a hilariously awkward battle between Jake and Sadie's kooky, bleach-selling ex (T.R. Knight).
It's a damn shame that 11.22.63 stoops to become an uninteresting, uninspired slice-of-life period drama, because all of the ingredients are there for a phenom experience. The rose filtered revue of Kennedy's America is treated to stellar production design. The beautiful cars, vintage clothing, and post-war architecture make it clear someone really yearns for the years of ten-cent pie and segregated water fountains. Knight's thankfully brief but balls-out appearance aside, Hulu scored themselves a decent cast. Franco is actually the weak link here, never straying far from placid stoicism or his PINEAPPLE EXPRESS chucklefuck grin. The shoes of his fellow friends and faculty, however, are filled adequately. Of particular note is Webber's portrayal of Oswald at home with his Russian family, a topic as sincerely fascinating and rarely touched upon in film as it is on Deviantart. Unfortunately, these scenes are only tossed out infrequently to remind the audience of Jake's context in the setting, rather than giving us a rare look at the infamous figure's development.
Because THAT would be actually be good
What's most perplexing is why 11.22.63 is a miniseries, let alone a television series, at all. Were all of the flaccid interaction between Jake and Sadie removed from the show, there would be just enough content to film a roughly 150 minute time travel caper. Like most King adaptations, there's little need to pad, and 11.22.63 was indeed originally slated to be a feature film. Why Hulu decided to take such a bizarrely niche and fun premise and stretch it out into a red scare DOWNTON ABBEY is beyond this writer's comprehension, but it was an ill-fated call and should be what we really should be going back in time to stop.
The tragedy here is that 11.22.63 starts as one of the best small screen reimaginings of King's work and finishes decisively as the worst. And yes, that is without forgetting THE LANGOLIERS exists. Glitzy visuals and inspired source material can only go so far, but nothing can save 11.22.63 from an intellectually bankrupt script that fails to deliver on even the most basic notes. Line this exercise in futility up in your crosshairs and pull the trigger. It won't be missed.
Verdict: Do Not Recommend
11.22.63 is available in its entirety on Hulu